ONLINE DAY STARTS TODAY AT 11 AM
We're going hybrid for AITCAP 2023
April 28th, 2023
Gold Coast, Australia
SeaWorld Resort, Conference Centre
May 11th, 2023
AITCAP Platform

Each day is packed with opportunities to LEARN and CONNECT
As the Event approaches we'll keep updating this page with more details and info
Access the program for April 28th
Access the program for May 11th
Join us on the Gold Coast
Accessibility Information
If you want to know everything about how to access AITCAP 2023 and additional information on how we plan to make the event as accessible & inclusive as we can, you can head to our dedicated page by clicking on the button below.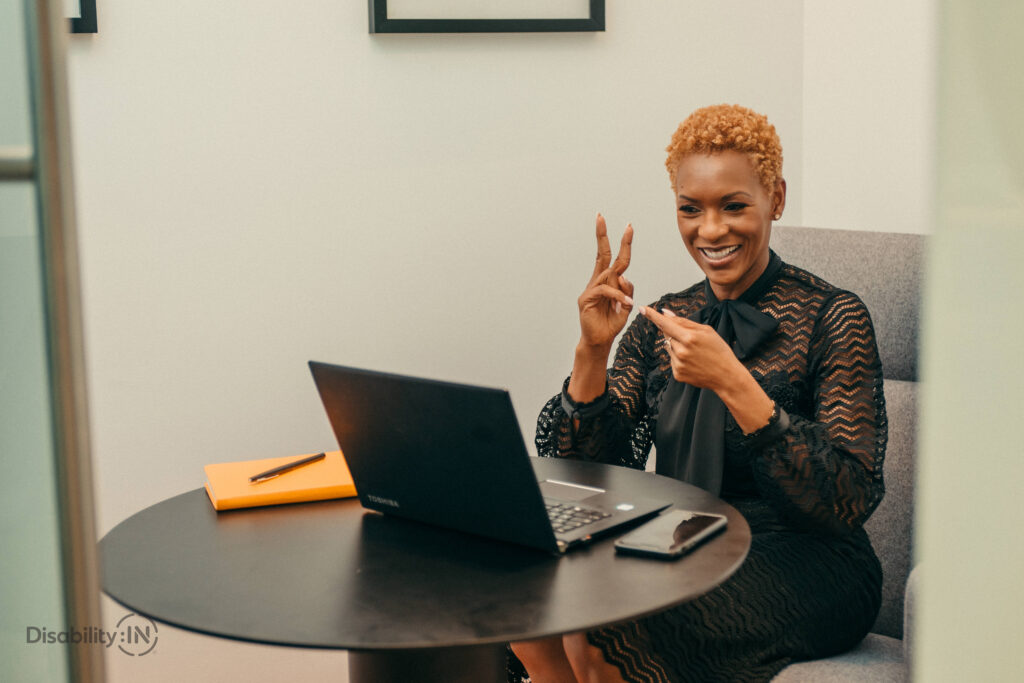 IN-PERSON PROGRAM
April 28th - Gold Coast, Australia
If you can't wait to join us, don't forget to join our continued conversation
Discover the latest information on our program
Location: SeaWorld Resort Conference Centre,
Gold Coast, Australia

Time: Friday, April 28th, 2023
08.00 am to 5.00 pm AEST

Additional Side Events will allow you to CONNECT & LEARN even more
You'll be welcome by our team with tea and coffee for registration from 8.00 am.
The Conference will start at 9.00 am, with sessions being shared between the Main Stage and the Workshop Stage. 
Food and drinks will be served during breaks, providing a nice setting for delegates to connect with each other. 
Giovanna Lever (MC) – Sparrowly Group
Welcome to Country
Dr Yasmine Gray – Founding Director GetAboutAble
Hon. Stirling Hinchliffe MP – Queensland Minister for Tourism, Innovation and Sport
Mayor Tom Tate – City of Gold Coast
Melissa Tan – City of Gold Coast
Bede Fennell – Executive General Manager Tourism Australia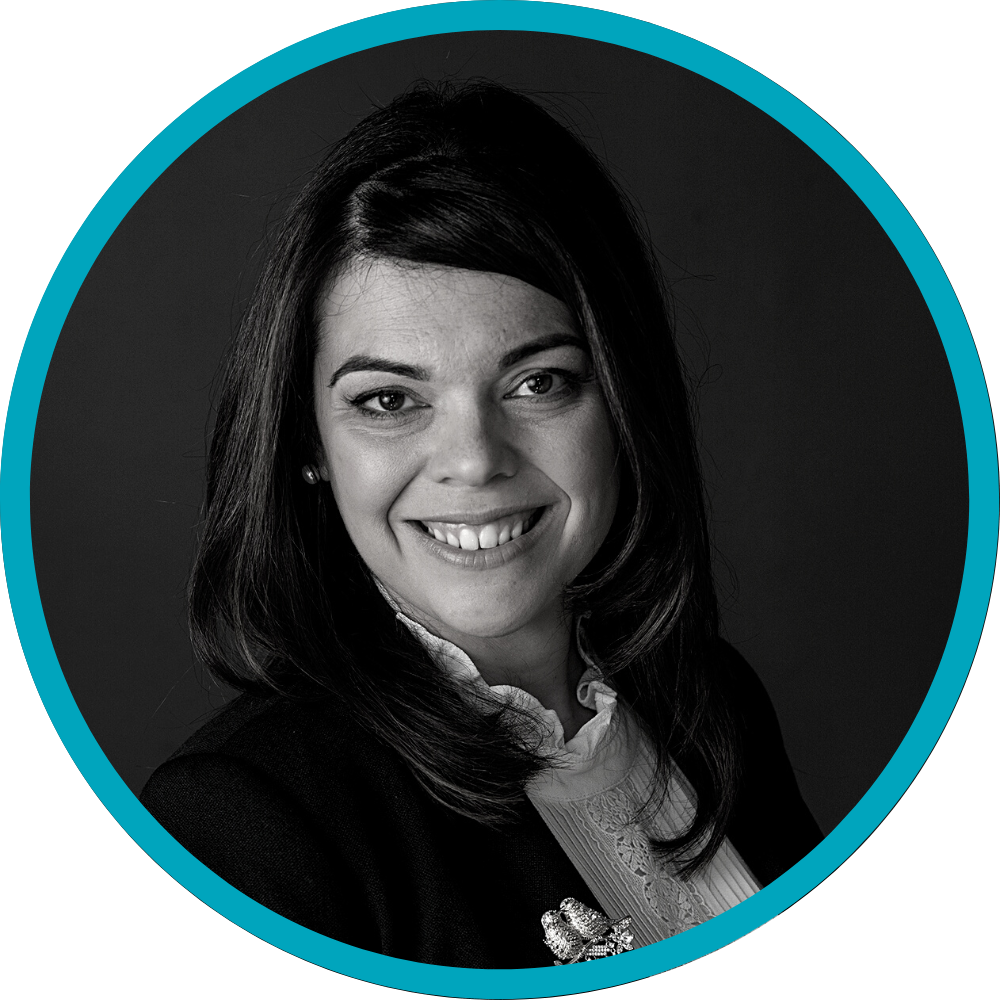 Giovanna Lever –
Sparrowly Group
Giovanna Lever's ability to build and transform brands into sustainable business models is built on the back of her business acumen acquired from over 20 years commercial experience across the agriculture, education, health, tourism, and sport industries. She is well known for her expertise in helping organisations and their stakeholders in transformational and collaborative change management. With her company Sparrowly Group, she has done this successfully for a number of organisations in both the private and public sectors and in many instances, bringing the two sectors together to better align and drive impactful outcomes for their customers.
Giovanna has co-authored two research papers on accessible tourism and career pathways which has received acclaim from the sector and decision makers alike. She is also a TedX Speaker.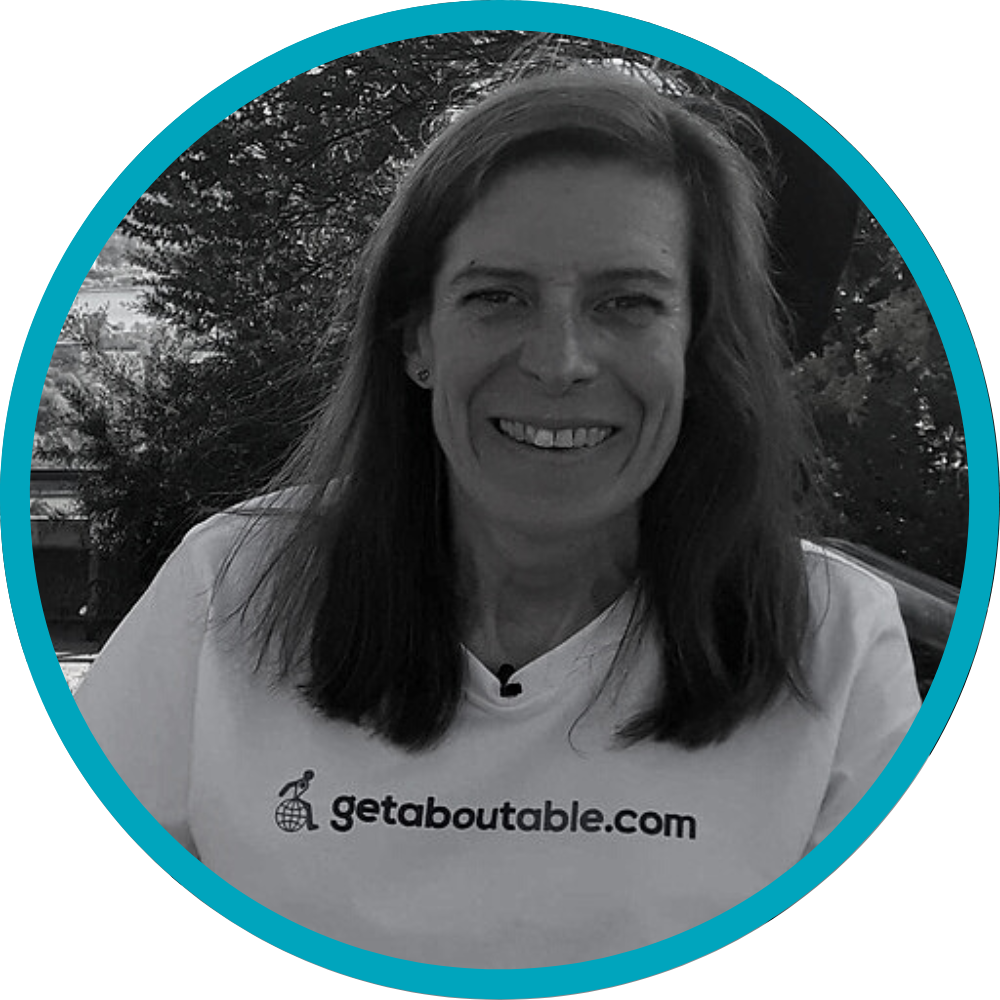 Dr Yasmine Gray – 
GetAboutAble
Dr Yasmine Gray has a lifetime of experience as an avid traveller for both business and leisure, including over 20 years of travel with a disability. She also has extensive networks in the disabled community, including with disability advocacy organisations.
Yasmine founded GetAboutAble in 2015 to improve travel and leisure opportunities for people with disability. This growing social enterprise hosts the annual Accessible & Inclusive Tourism Conference. AITCAP is Asia-Pacific's premier event to learn and connect with fellow tourism operators on the journey.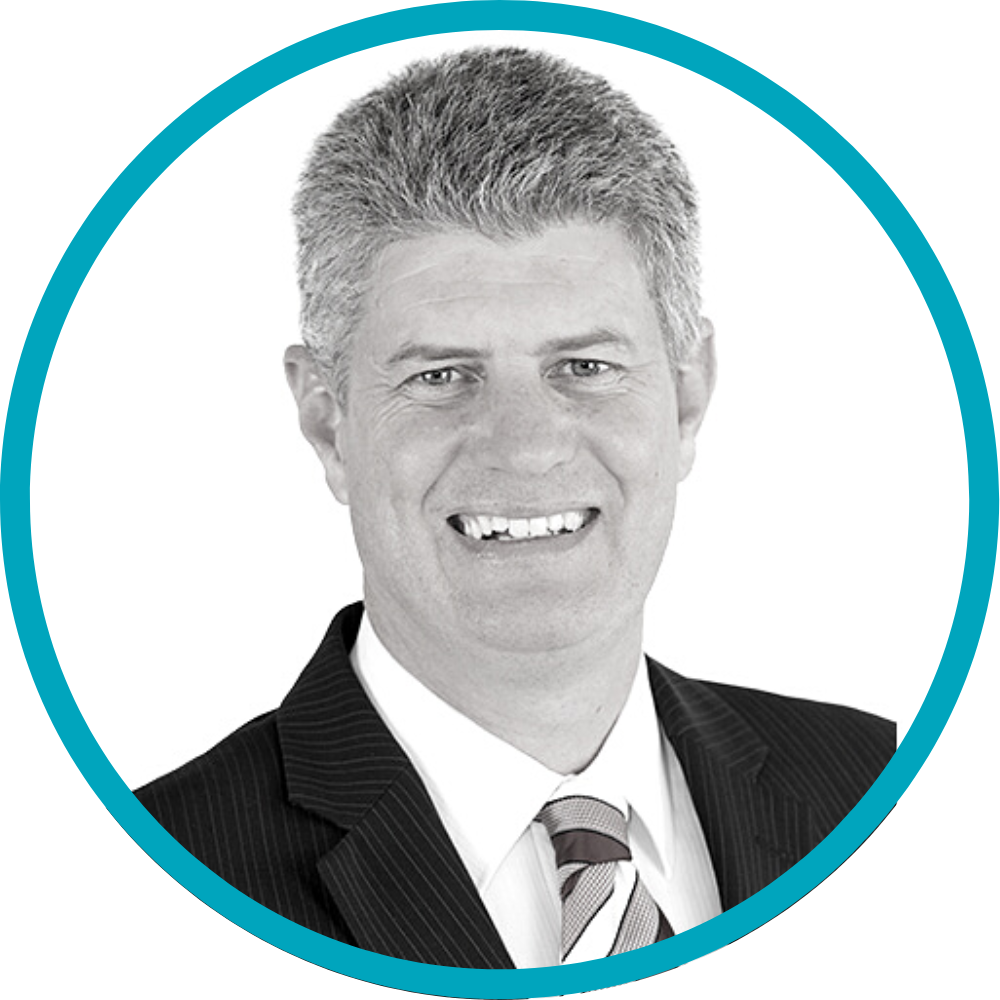 Hon. Stirling Hinchliffe MP –
Queensland Minister for Tourism, Innovation and Sport
Stirling Hinchliffe is the Minister for Tourism, Innovation and Sport, Minister Assisting the Premier on Olympics and Paralympics Sport and Engagement and serves as the Member for Sandgate, representing Brisbane's northern bayside.
Stirling has served in a variety of economic and social portfolios, overseeing the development of affordable housing choices, growth in Queensland's successful resources sector, a strong regional plan balancing economic growth and protection of our local environment, and delivering employment programs including Skilling Queenslanders for Work. During that time, Stirling delivered fairer public transport fares in South-East Queensland and deregulated the Queensland personalised transport industry to allow for greater competition.
Following the Palaszczuk Government's re-election in 2020, Stirling was appointed as the Minister for Tourism, Innovation, and Sport which is allowing him to ensure local perspectives and needs are represented at the highest levels of our government. On 6 October 2021, Stirling was appointed as the Minister Assisting the Premier on Olympics and Paralympics Sport and Engagement.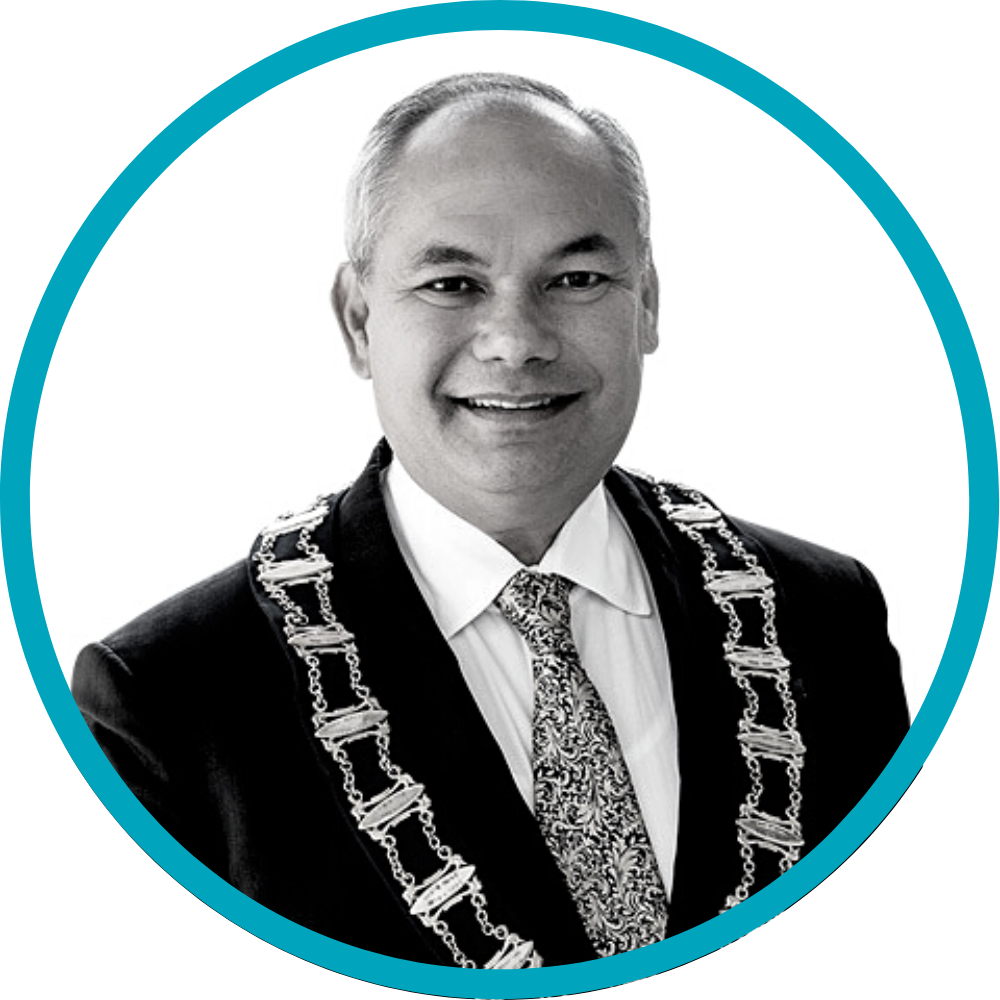 Mayor Tom Tate –
City of Gold Coast
Tom Tate was elected Mayor of the Gold Coast, Australia's sixth largest city, in 2012. He was re-elected for a second term in 2016 and a third term in 2020. Tom is dedicated to reducing the cost of living pressures facing residents, reforming Council, cutting waste and broadening the Gold Coast's economic base beyond its cornerstones of tourism and construction.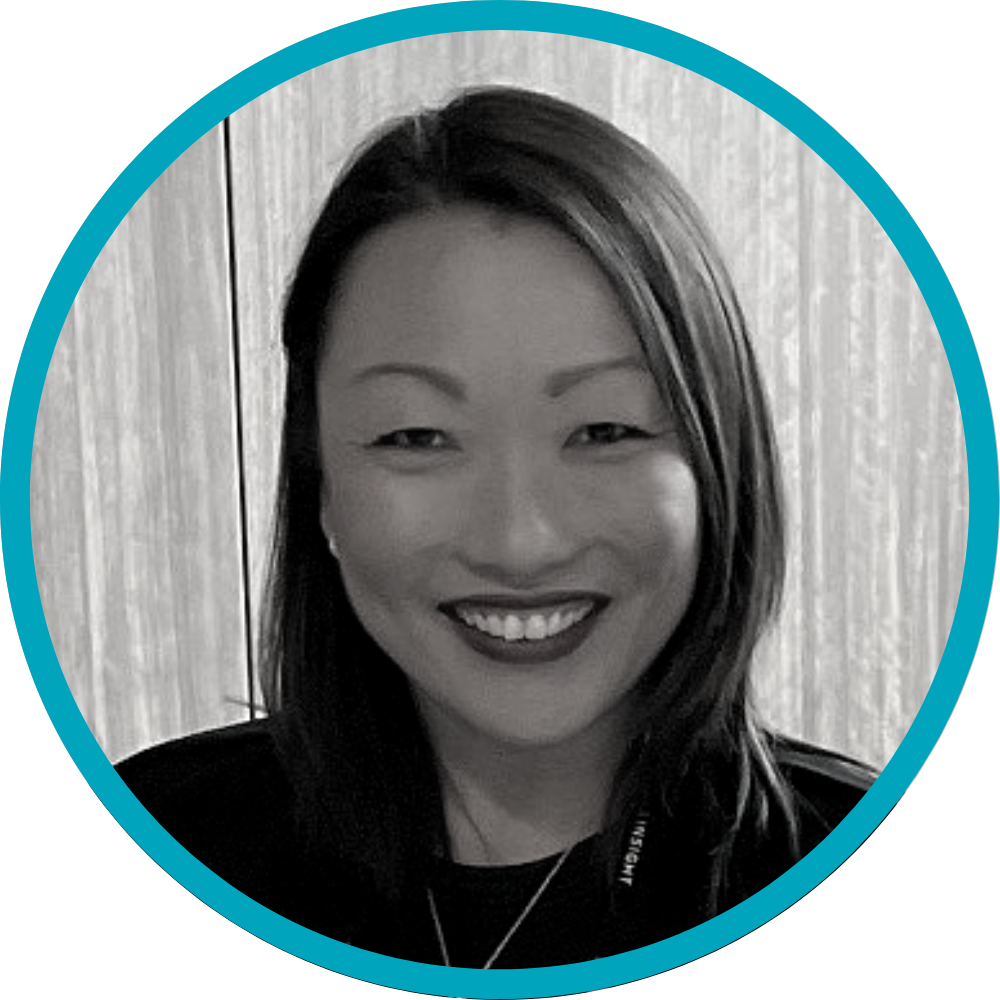 Melissa Tan –
City of Gold Coast
Melissa Tan is an experienced tourism professional and is currently a Business & Investment Attraction Officer in the City of Gold Coast's Office of the Chief Investment Officer. This role manages the City's Tourism Program which includes investment attraction, industry development, research and insights, and works in close partnership with Destination Gold Coast's best practice destination marketing. Prior to this, Melissa spent over 10 years working with IHG Hotels and Resorts and Marriott International. Her last role in industry was with IHG as a Business Development Director for the Australasia Head Office, which had a portfolio of 40 hotels in Australia, NZ and South Pacific. Melissa is a passionate advocate for all things tourism and inclusiveness, particularly as she reflects on the challenges her Mum faced whilst using a wheelchair.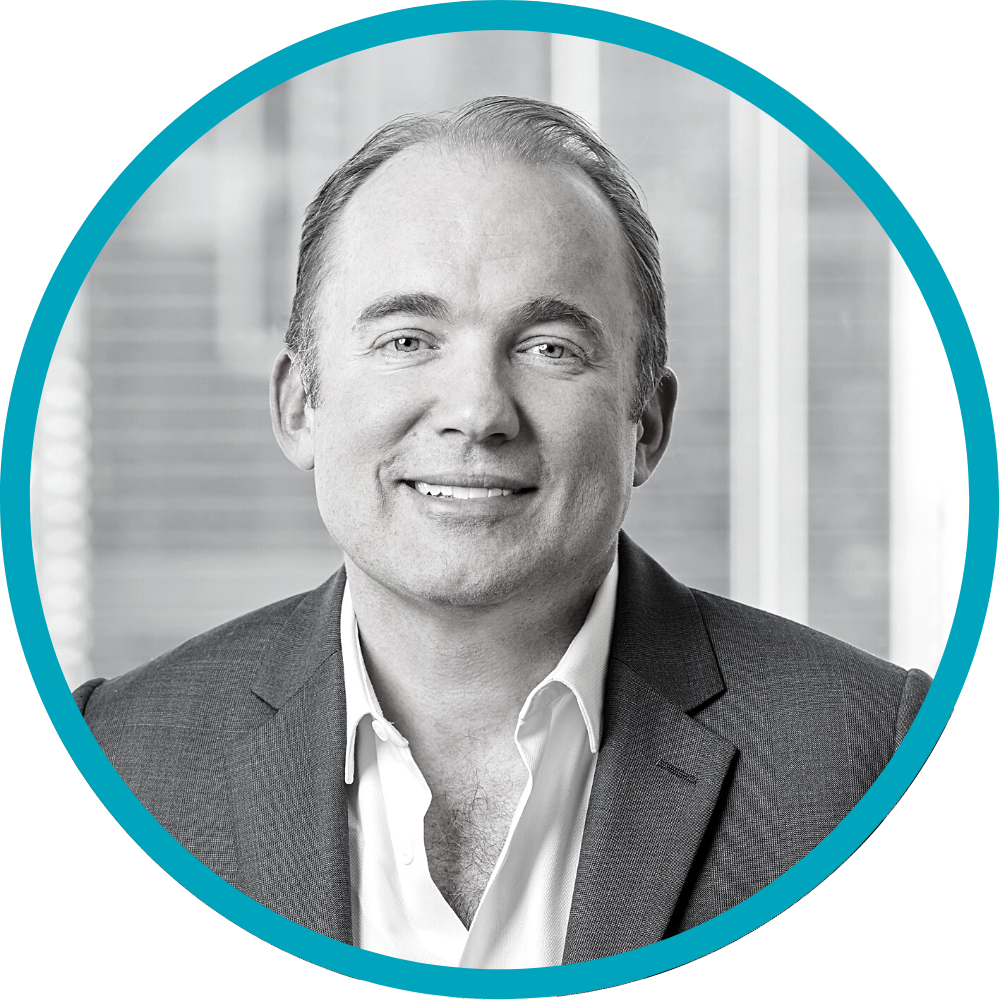 Bede Fennell –
Tourism Australia
Bede joined Tourism Australia in November 2019. He has over 20 years of corporate affairs, government and industry experience in Australia and internationally. He has worked in politics at a Federal and State level, and for more than half of his career has worked for large corporates across a range of industries from manufacturing, to mining services and to infrastructure.
It's worth it! Being accessible & inclusive is a win for your customers and your business
Gain an understanding of the market through evidence-based insights about what accessible & inclusive tourism is, the difference between accessible and inclusive, making your business accessible, best practices and how incorporating it is a winning business strategy.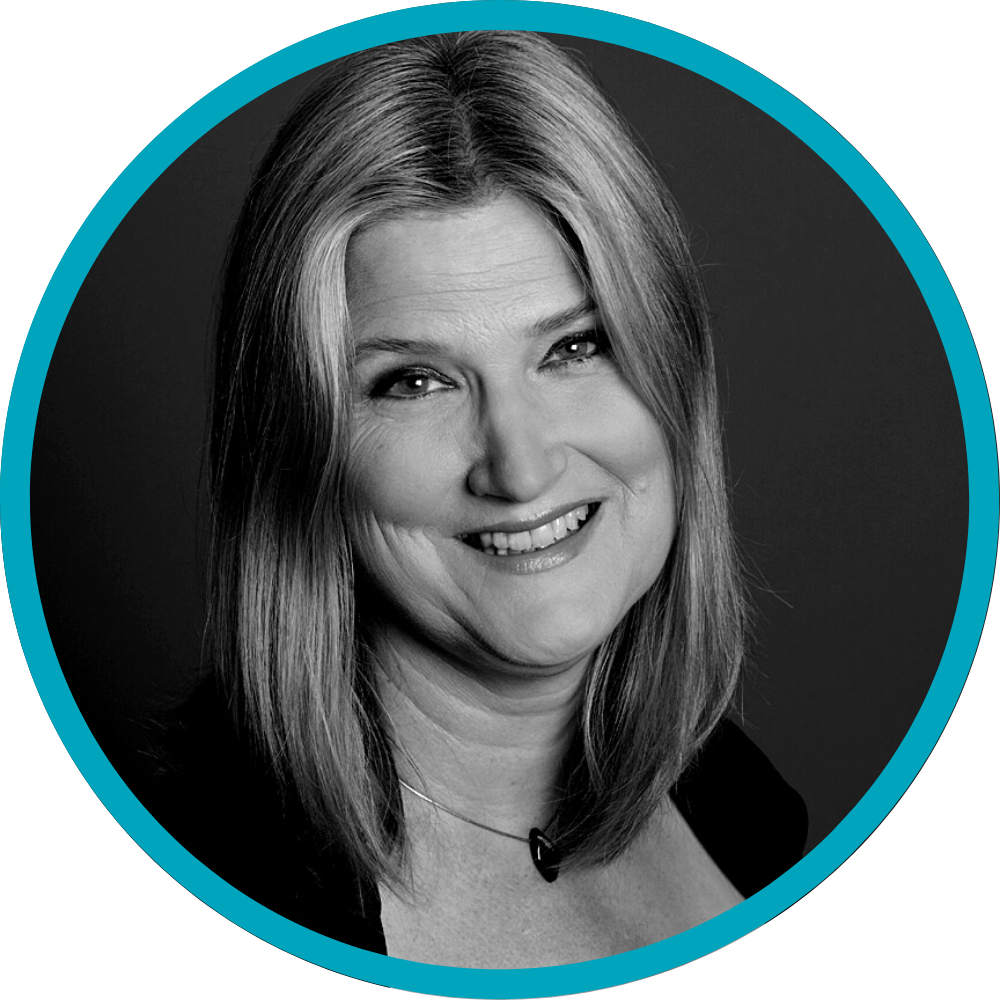 Carolyn Childs – 
MyTravelResearch.com
MyTravelResearch.com CEO, Futurist and Strategist Carolyn Childs' passion is empowering travel organisations to succeed. Her career spans 30+ years & 35+ countries including with Travel Research Centre, the International Air Transport Association & Kantar's Australian travel vertical. She is a top-rated speaker; has published an e-book and white papers on Trends, Markets, Tourism Sectors & Policy. In accessible tourism she helped size She is Immediate Past President TTRA Asia-Pacific, a Certified Member of the Market Research Society, sits on World Tourism Association for Culture and Heritage's Advisory Panel, is a board member and Ambassador for Australian Regional Tourism and was on the UNWTO Panel of World Tourism Experts. Feedback from her previous AITCAP webinars has been well received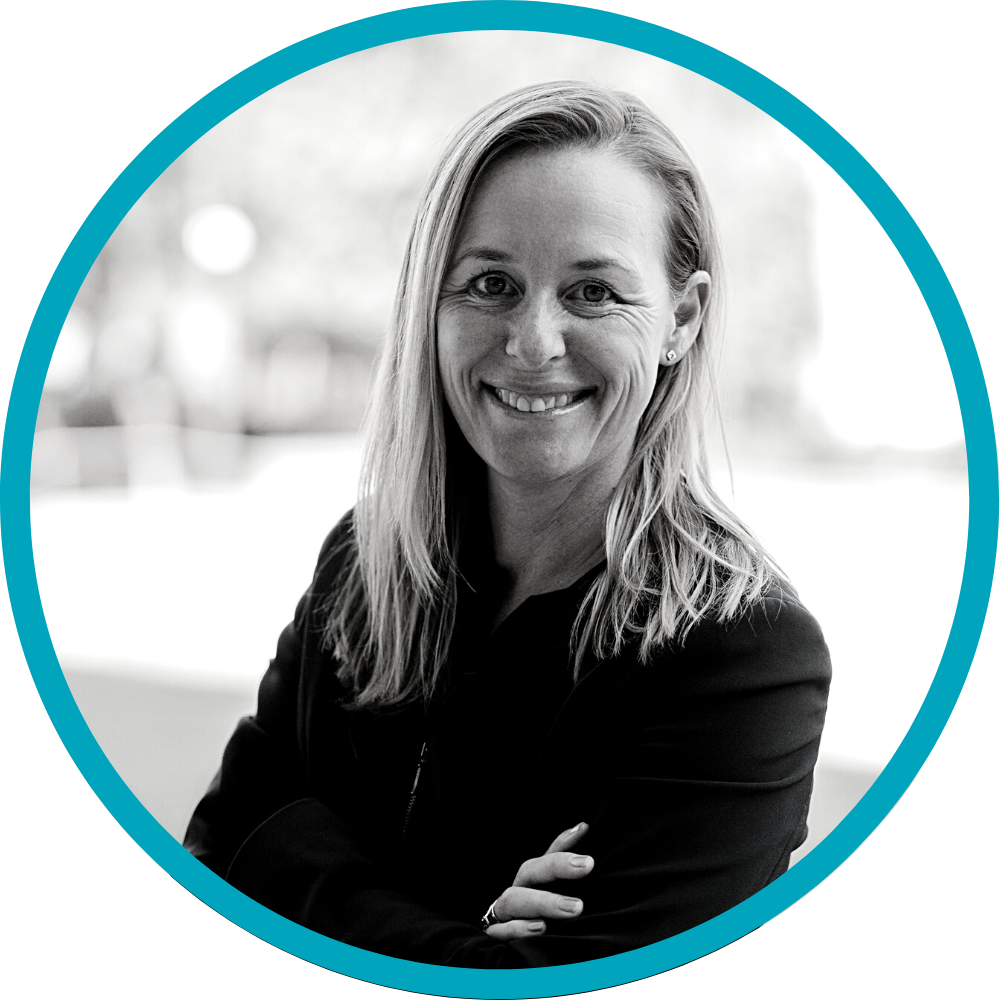 Jessica Keen – 
Australian Tourism Export Council

Jessica Keen has worked in the tourism industry for over 25 years. Jessica graduated with a BA in Tourism Management from The University of Technology, Sydney and also holds a Diploma in Social Studies from Oxford University.
Jessica's career includes roles in private and public sector tourism organisations, both within Australia and overseas including Tourism Australia. During her time at the Australian Tourist Commission/ Tourism Australia Jessica worked in the areas of: Business Tourism, Leisure Marketing Development (Western Hemisphere) and Segment Development – Food and Wine. Jessica specialised in food and wine tourism and worked for Restaurant & Catering Australia for 12 years where she managed consumer marketing partnerships; the Savour Australia brand; and the development of the wine list awards. Jessica was elected was North Sydney Council in 2017 to 2021. In addition, Jessica was appointed to the Sydney Harbour Federation Trust Board in June 2018 as the Local Government Representative through to 2021. Jessica is currently ATEC's National Industry Development & Capability Manager developing and implementing several training programs nationally.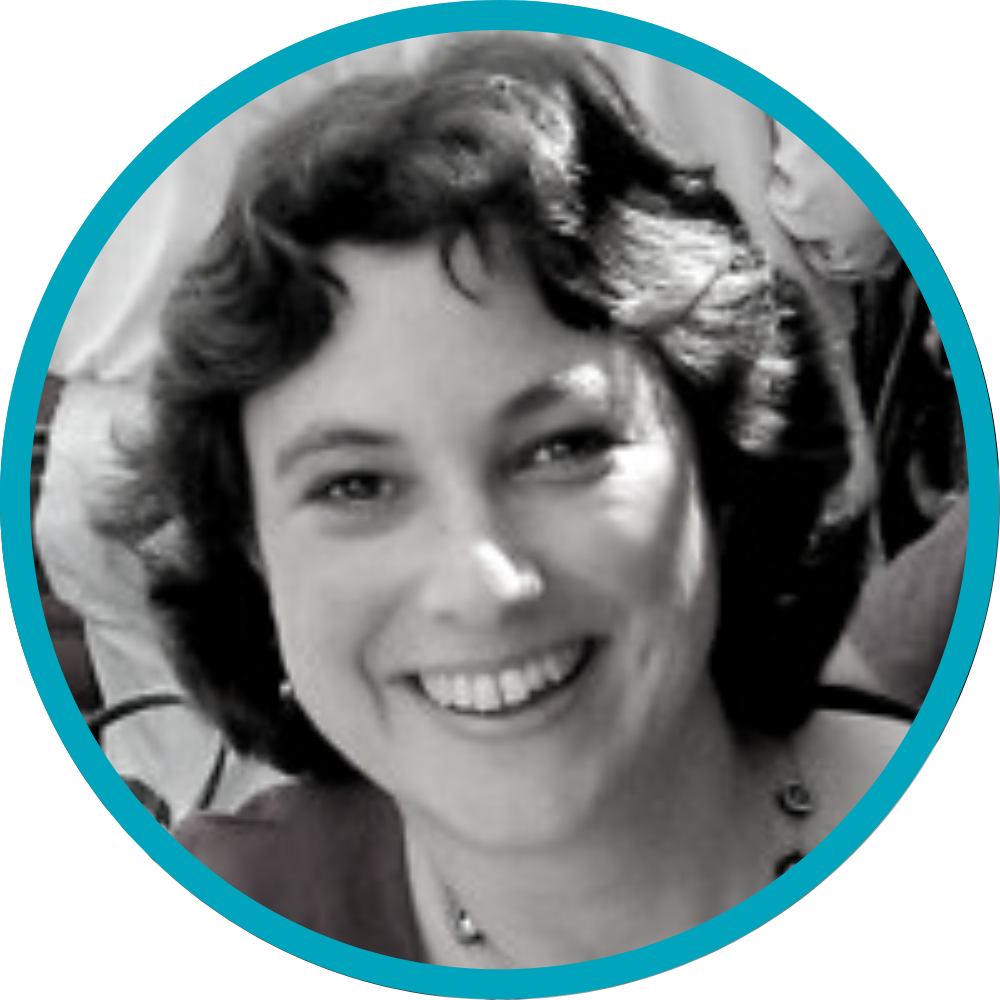 Julie Jones – 
Travel without Limits
Julie Jones is the founder of Have Wheelchair Will Travel and co-founder of Travel Without Limits, Australia's first disability specific travel magazine. Julie has extensive experience in the travel industry and is mother to a son who lives with cerebral palsy.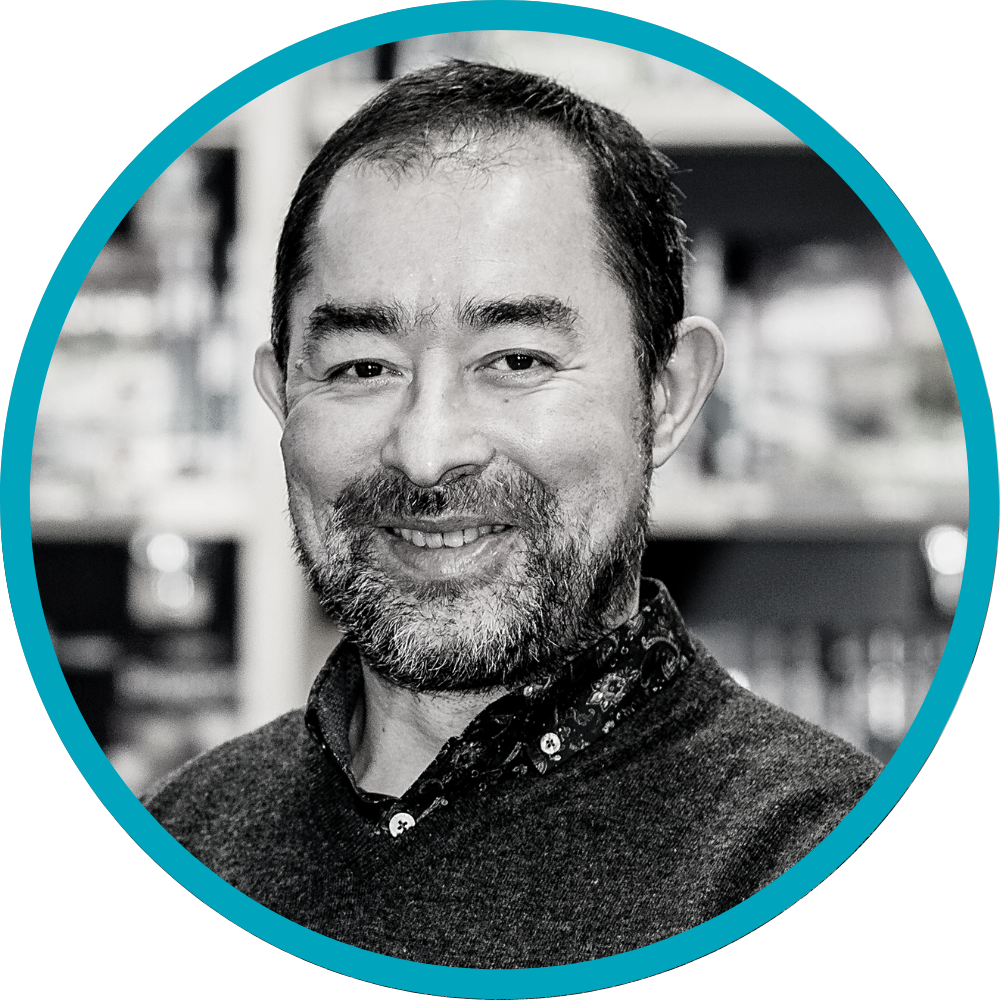 Martin Heng – 
Australian Tourism Export Council

Martin has a BA and MA in English literature from Cambridge University and an MA in Communications from RMIT University. He left England in 1987 and lived, worked and travelled around the world before migrating to Australia in 1997. He worked for Lonely Planet from 1999 to 2020 in numerous roles, including seven years as Editorial Manager. A road accident in 2010 left him a quadriplegic. He was Lonely Planet's Accessible Travel Manager from 2013 to 2020. Since 2014 he has become a regular speaker at travel conferences around the world. He is now a freelance consultant, writer and editor. In 2021, he organised a series of inclusive tourism workshops for APEC, and authored an accompanying set of guidelines. He has just completed a training programme for the Australian Tourism Export Council.
He is chair of the board of IDEAS, an NGO providing information to the disability communities throughout Australia.
Don't be afraid to start! Take the first step in your accessible & inclusive tourism journey
Build confidence in your ablity to make changes, by learning how to break down the steps so they feel achievable instead of overwhelming.
Chris is a serial digital entrepreneur bound to disruptive, ethical and sustainable principles. When advised by clients 3 years ago that his latest technology business would be more valuable for customers with disability instead of busy mums was a pivotal moment. Using the same technology originally built for busy mums to feel like VIP's, Chris and the team are obsessed with building inclusive communities and unlocking accessible tourism through good old customer service.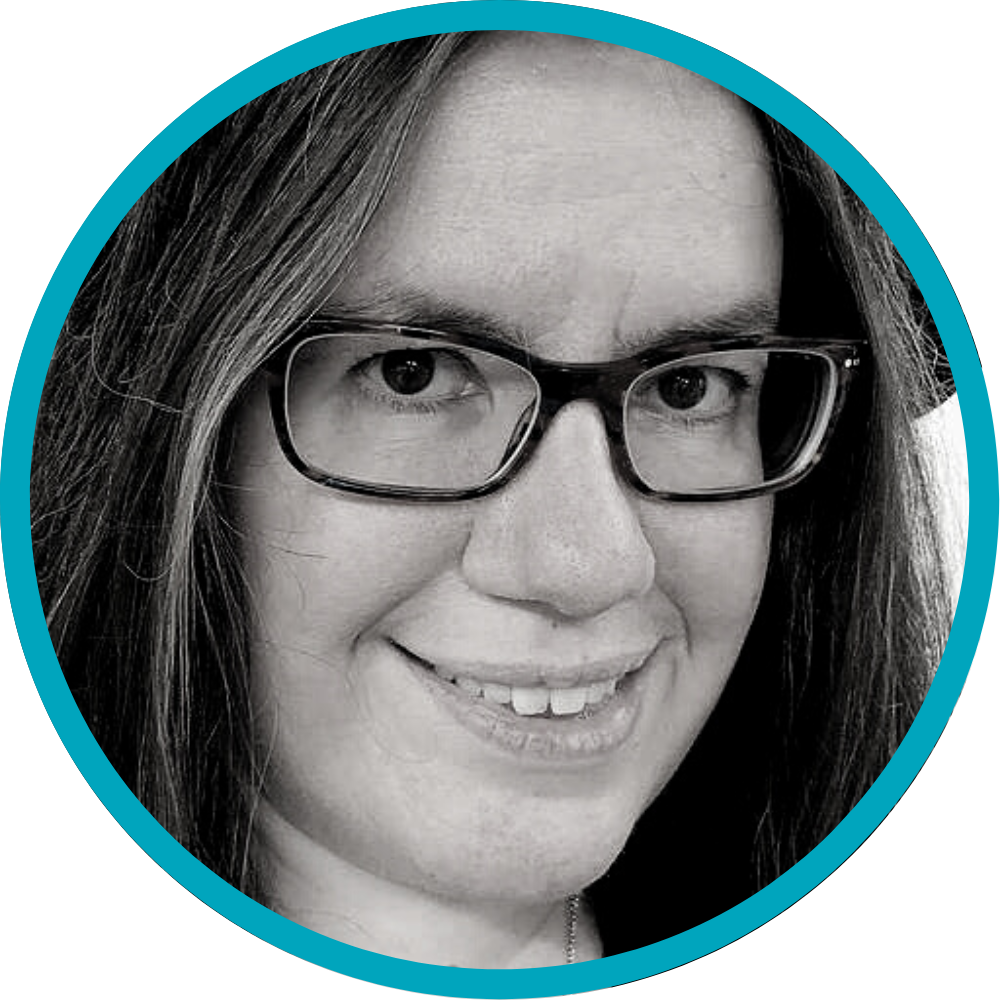 Julia Svaganovic – 
GetAboutAble
Julia is the Coordinator for the Accessible & Inclusive Tourism Conference. She is an experienced event planner and a full-time power wheelchair user. She also co-founded the @WeAreDisabled Twitter project which was created to give Deaf and Disabled people a platform to speak about their lives, experiences and disability issues. She serves on the committee of Powerchair Sports Victoria.
Networking Morning Tea - 11.00 AM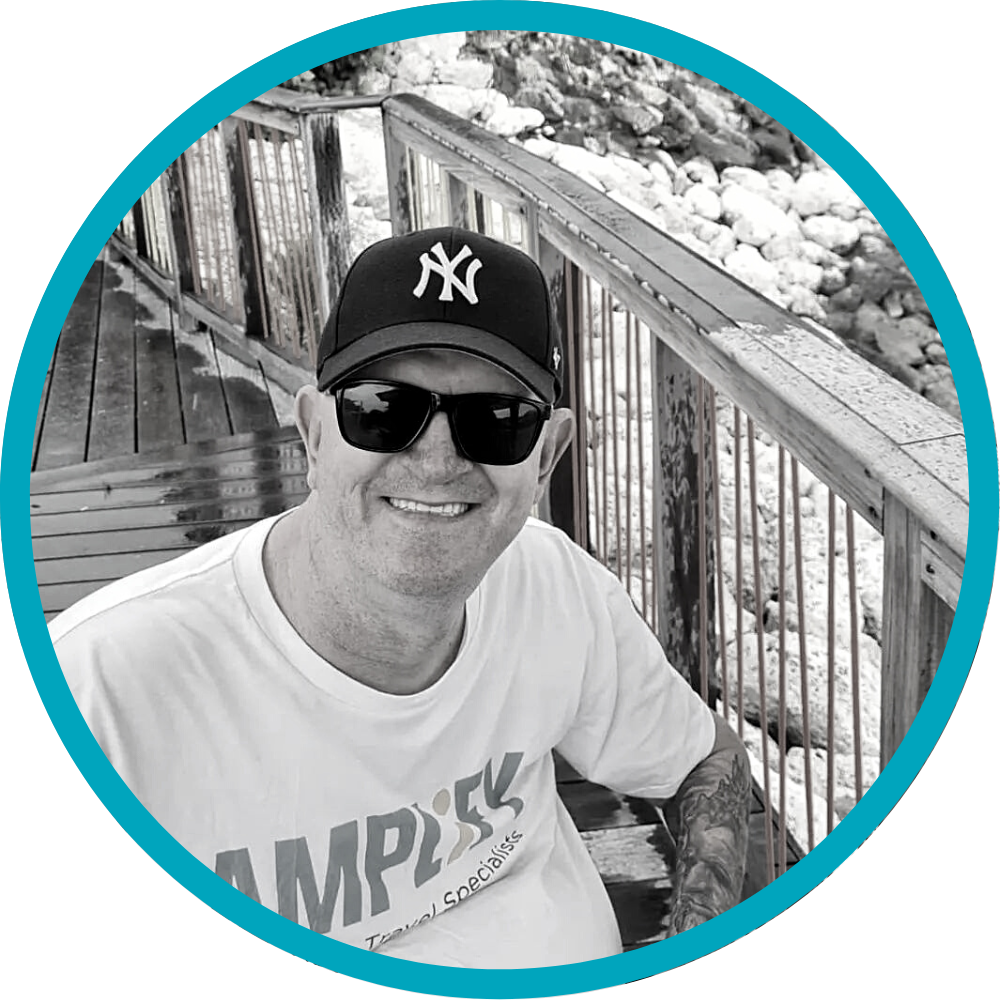 Brett Morris –
Amplify – Accessible Travel Specialists
To go from an up-and-coming QLD rugby star to sudden quadriplegic would throw even the strongest of souls, yet Brett continues to defy the odds and never ceases to allow his ability or lack thereof to defy who he is and what he is capable of. Determined to break the barrier, Brett secured his dream job with Amplify in 2020 and for the past 2 years has dedicated his work to ensuring all travellers could share the joy of travel – no matter where in the world they desired to explore. With firsthand lived experience, Brett knows the hurdles associated with accessible tourism but also the importance of travel not only to boost independence and confidence, but for mental health benefits as well. Brett's never quit attitude is why hundreds of travellers continue to call him time after time which thus inspires him to push forward for hundreds more.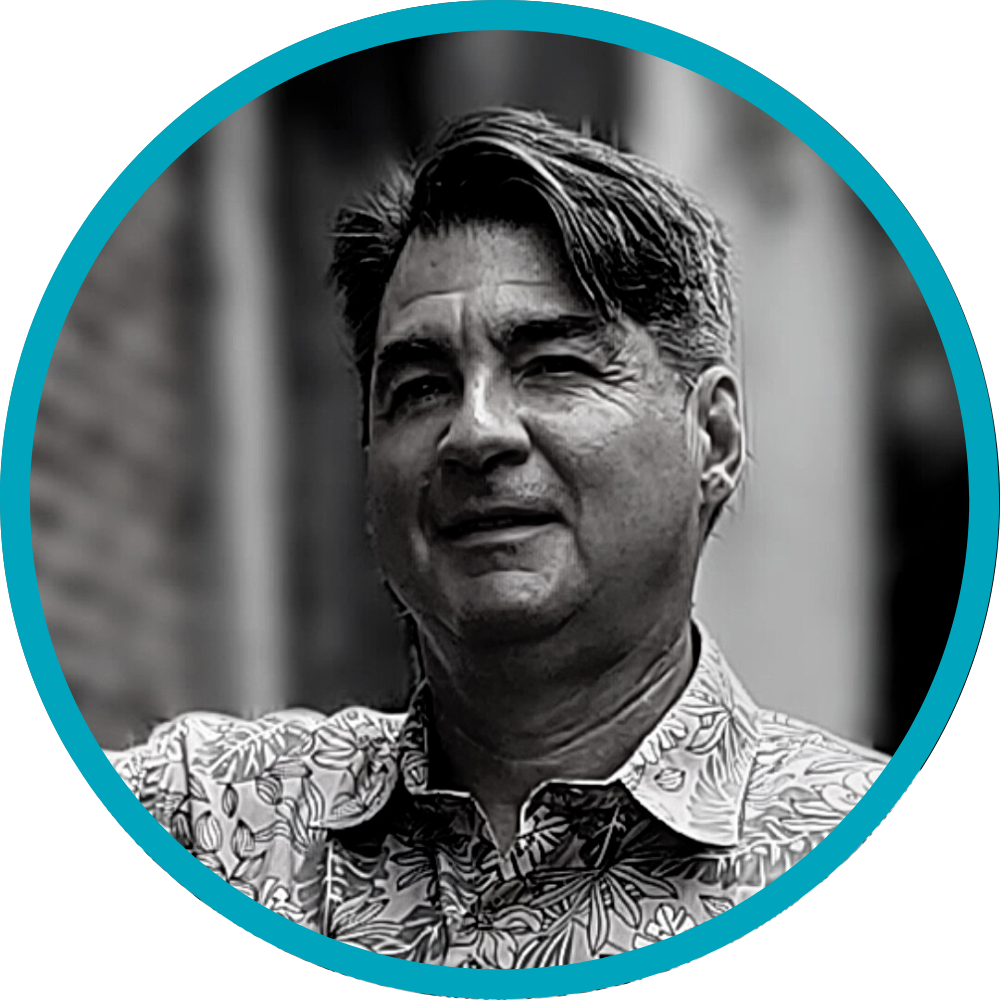 James Kerwin –
On James' Desk
James Kerwin is deaf. He communicates mostly with Auslan (Australian Sign Language), written English and some signs from other foreign sign languages. James is a qualified and registered teacher and an actor.
James worked providing the Auslan translation for AITCAP 2023 online conference videos.
He also works as a language consultant for live theatre shows.
James has travelled extensively to the United States, Britain and across the Asia-Pacific region. He is actively supporting two deaf friends in Indonesia who run their Deaf tour guide businesses in Bali and Java which provide accessibility and inclusivity for Deaf and Deaf blind travellers. James plans to continue travelling both domestically and internationally.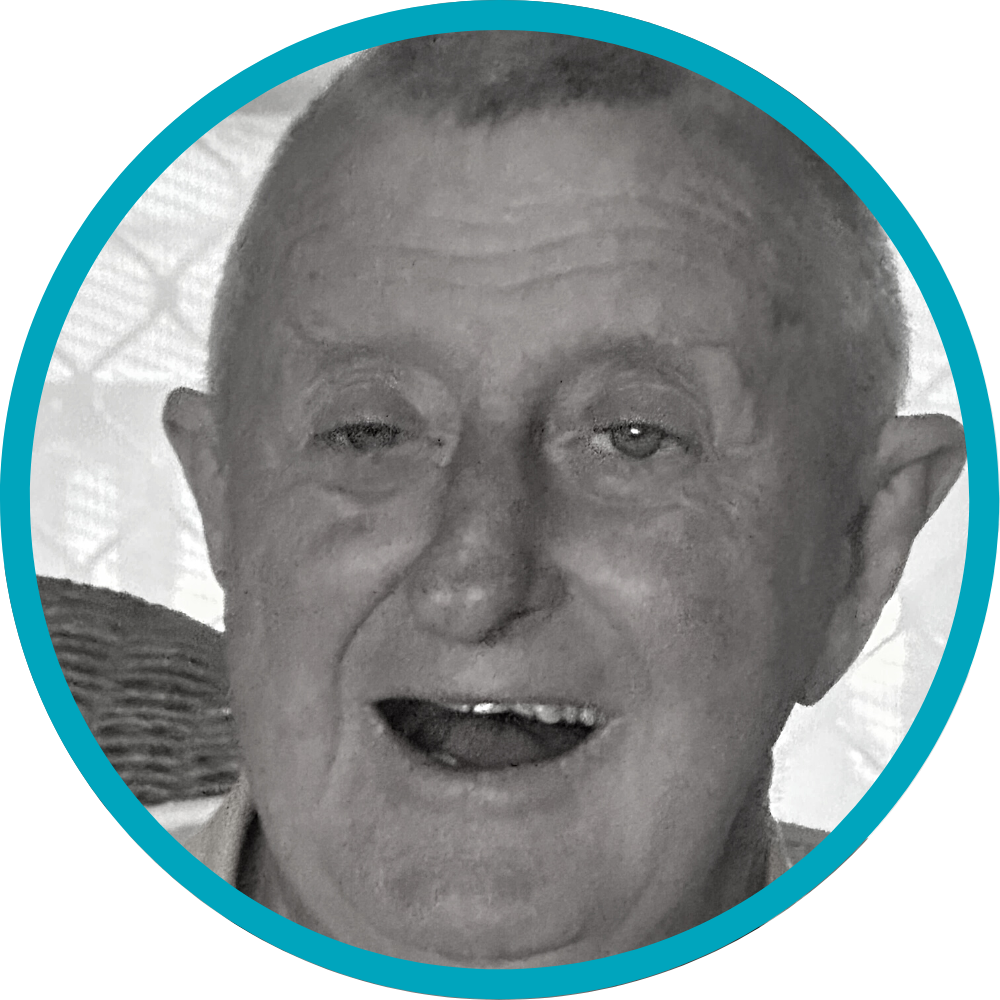 James Nelson –
Traveller with Cocky Guides
Retired administration officer. Extensive traveller across Australia and New Zealand with sighted family members. Now enjoying group travel with blind and low vision tour operator.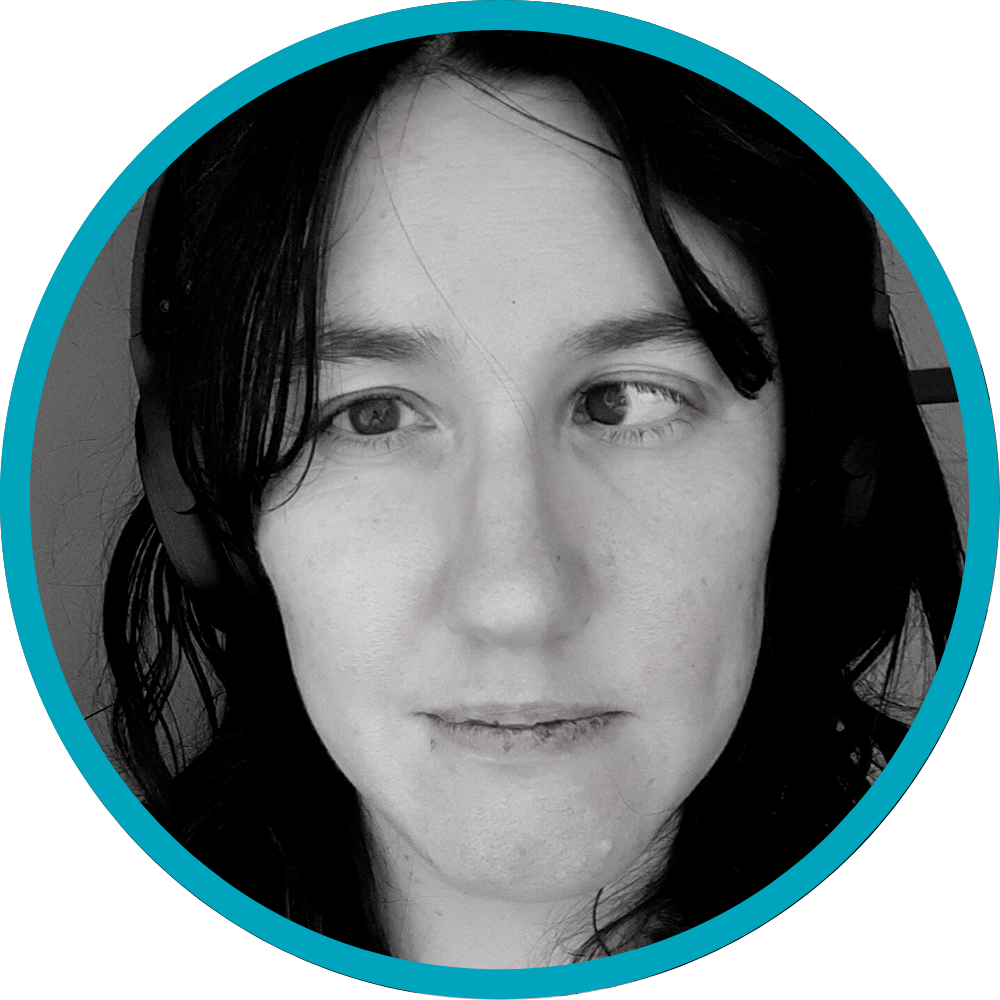 Nicole Canal –
GetAboutAble
Like many neurodiverse people, Nicole is collecting the alphabet of diagnosis with ADHD, ASD, IBS, hEDS, ME/CFS, MCAS and POTS plus numerous other unspecified health conditions. When there is leftover energy from managing all this, Nicole is interested in whatever shiny thing is currently happening, but recurrent special interests include event organising, having opinions about accessability, accidentally telling other people they are autistic, young adult novels, video games and crochet.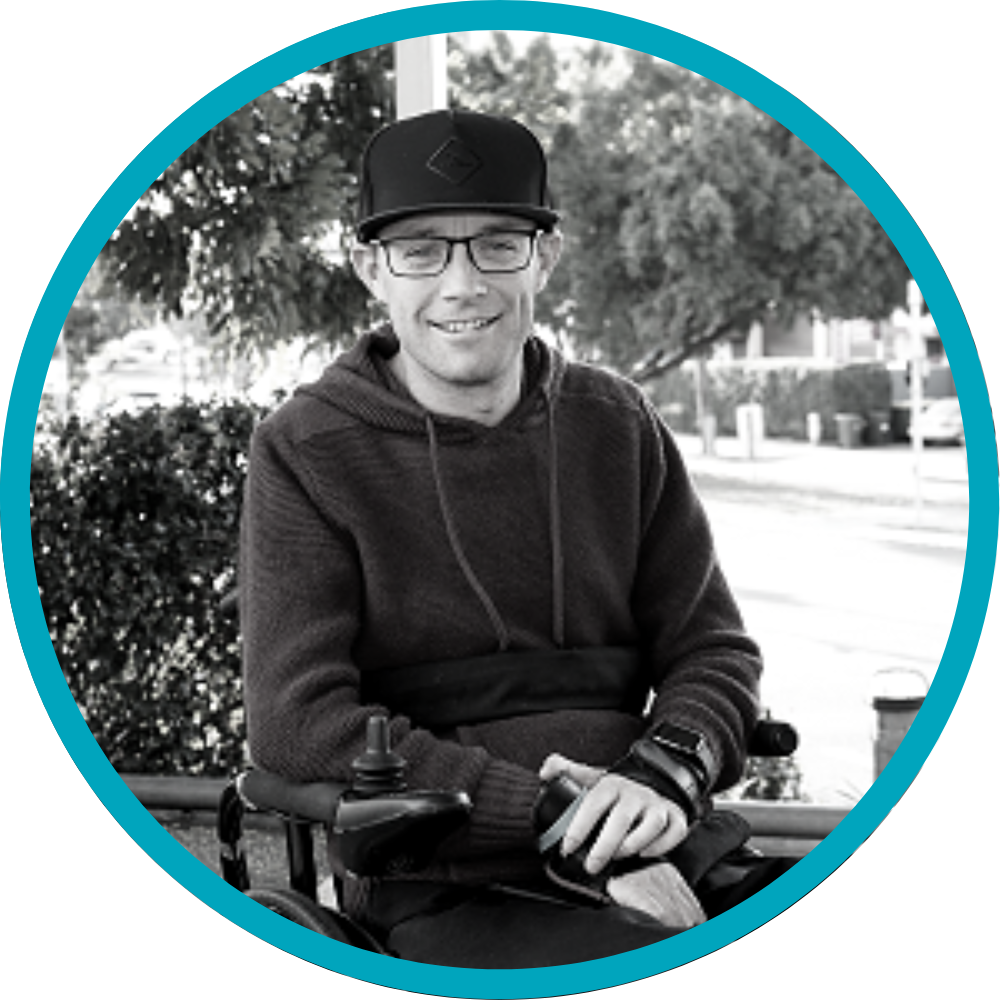 Dane Cross –
Spinal Life Australia
Dane is a qualified Access Consultant and person with more than 20 years of lived experience with disability, is passionate about access and inclusion for people of all abilities across all aspects of community. As an Access Consultant, Dane delivers training and advice to business and government on achieving equitable access for people with disability. As an Advocate, Dane leads by example; involving himself in community, working full-time, and enjoying the best in Accessible Tourism with his wife and two sons, both here in Australia and abroad.
A destination based approach to accessible and inclusive tourism - A case study in Queensland
Learn how to bring together information, transport, accommodation, attractions, dining, public infrustructure and marketing campaigns utlising the ISO Standard 21902 criteria as demonstrated by Queensland to build an accessible & inclusive destinaiton.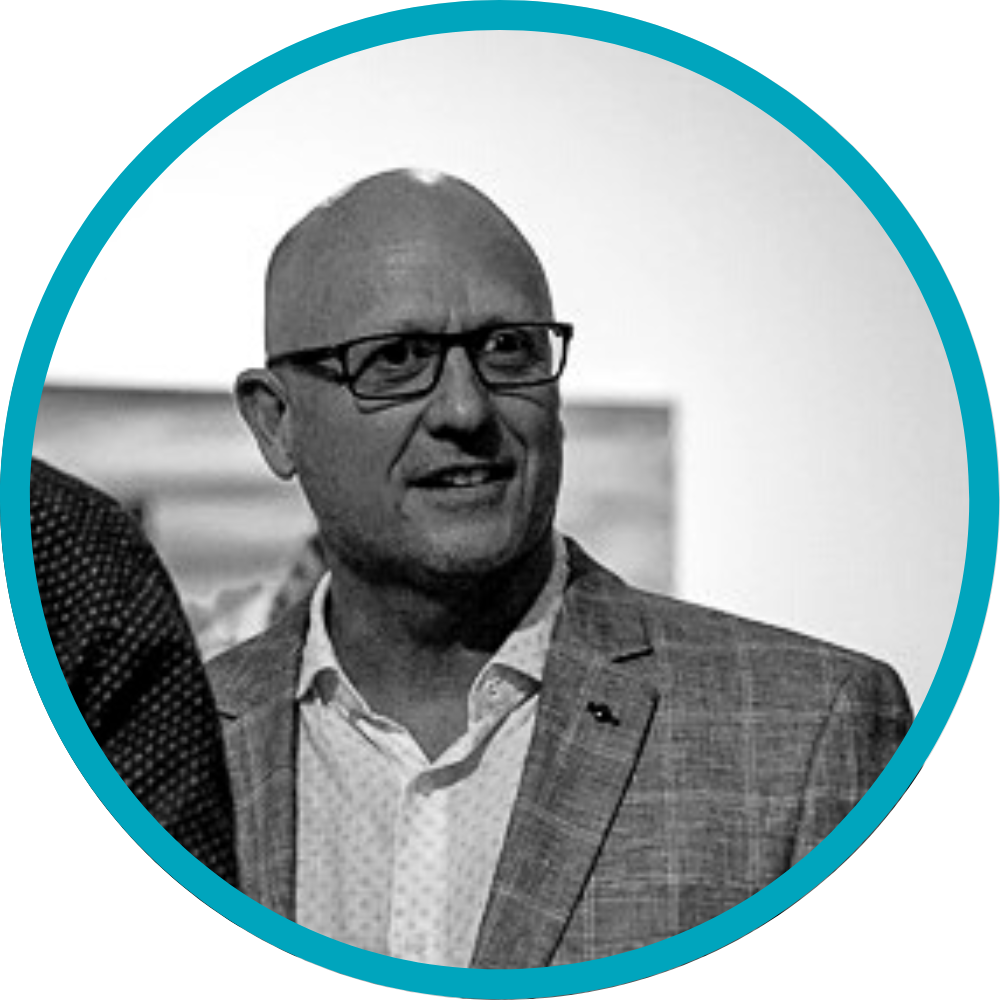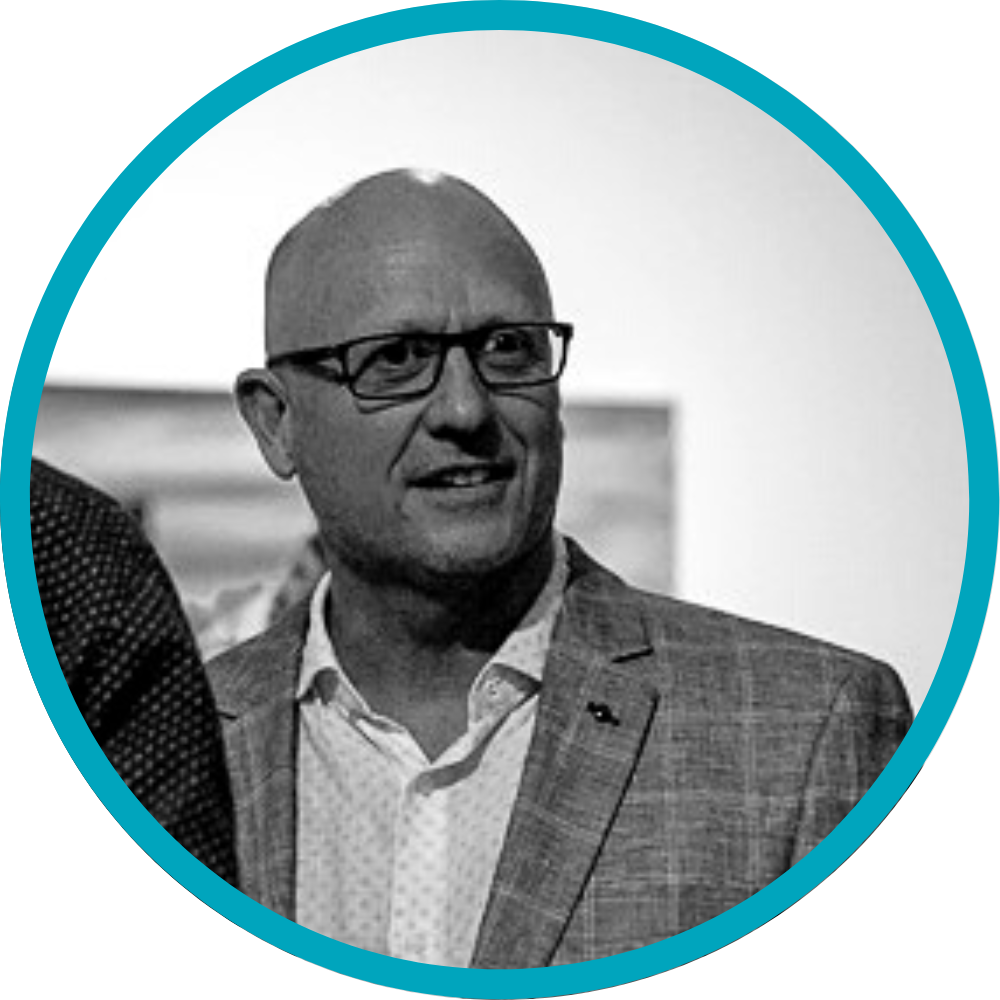 Andrew Illingworth –
Gold Coast Tourist Parks
Andrew is currently Executive Coordinator of Gold Coast Tourist Parks which includes seven mainland tourist parks and facilities and campgrounds on South Stradbroke Island. The parks offer a diverse range of accommodation and camping options providing guests with a memorable holiday experience. Previously, Andrew was Manager of Tweed Shire Council's Holiday Parks and Cultural Facilities. He was responsible for the management of the Shire's tourist parks and overseeing the Cultural Facilities, which include the Tweed Regional Gallery and Margaret Olley Art Centre, the Tweed Regional Museum, the Tweed Shire Libraries, and the Tweed and Murwillumbah Civic and Cultural Centres.
Andrew's notable professional credentials include heading the ceremonies and celebrations for the 2006 Doha Asian Games Torch Relay, managing the entertainment division of Warner Village Theme Parks, and working at London's Theatre Royal Drury Lane.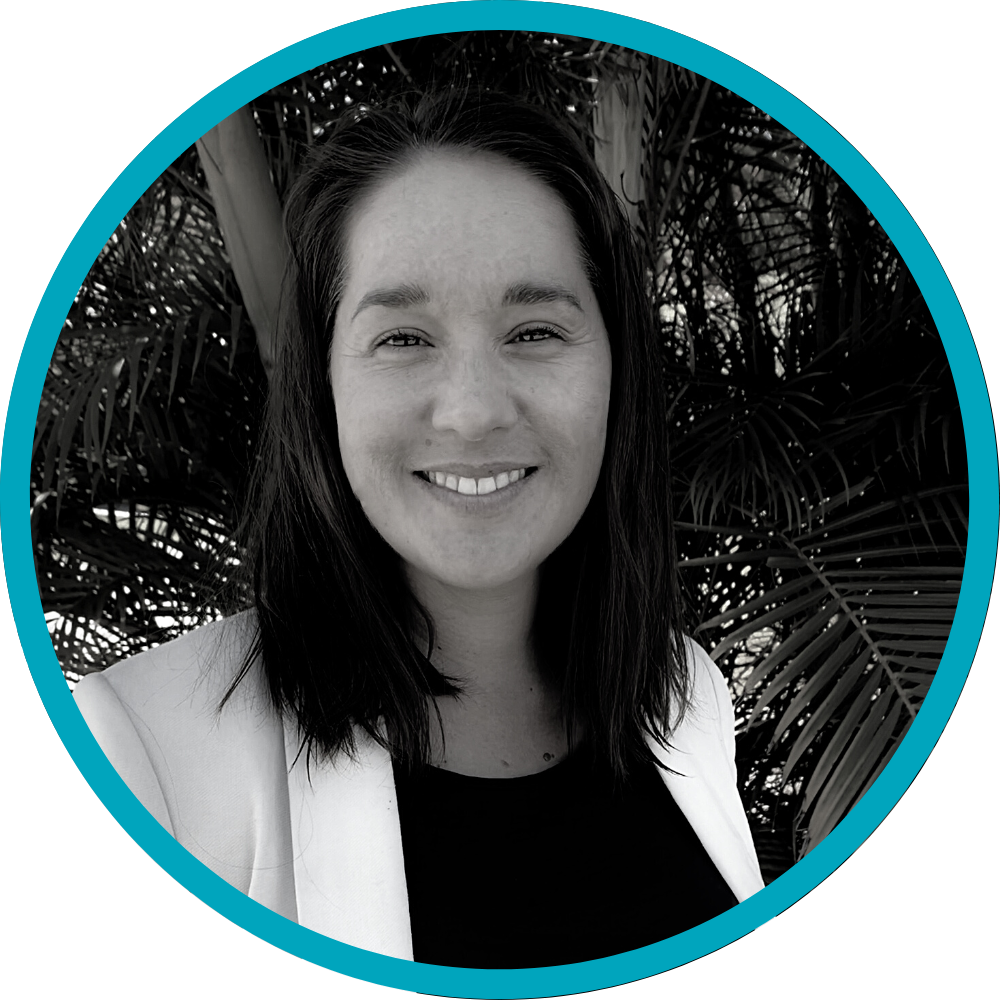 Chantel Maclachlan –
Dreamworld
Chantel has been involved in the Queensland theme park industry the last 24 years, working across a variety of guest facing operational and leadership roles. Chantel is passionate about exceptional service, genuine hospitality, and creating an accessible and inclusive environment where all guests feel welcome and excited at visiting and participating, creating lifelong memories.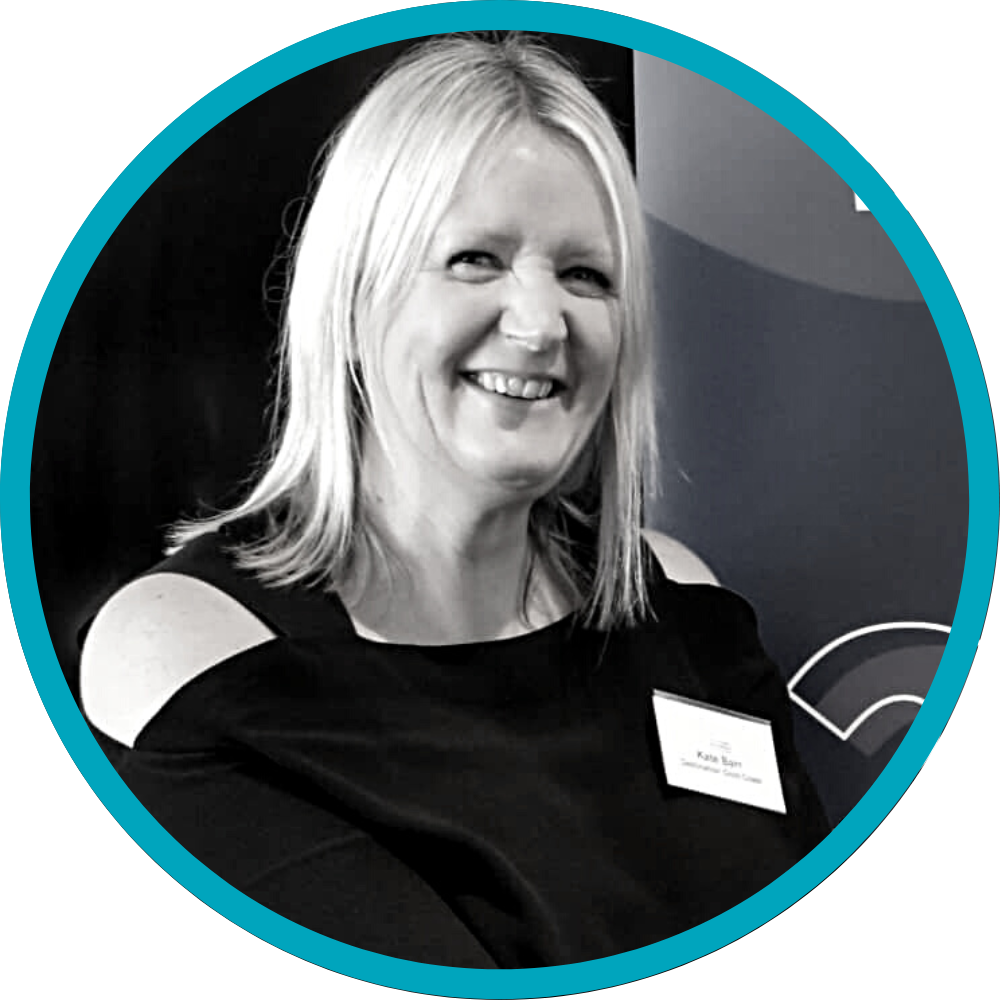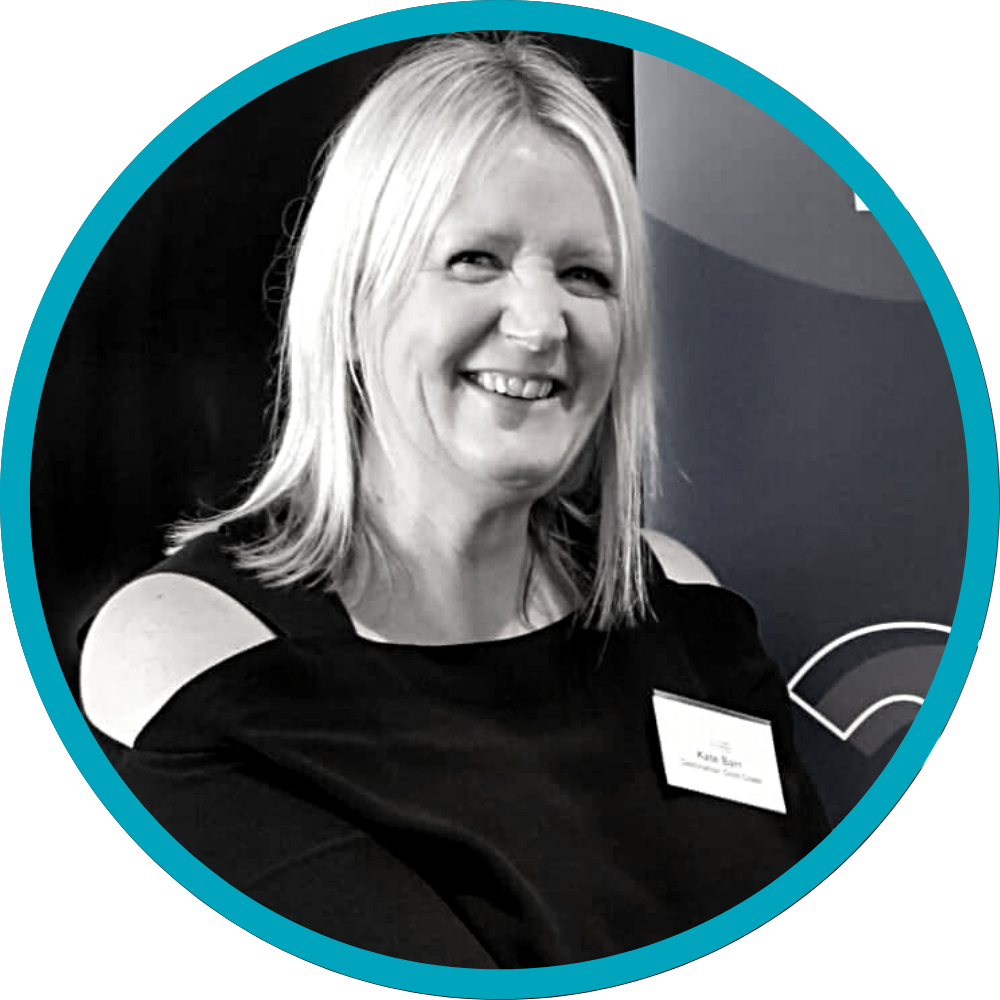 Kate Barr –
Destination Gold Coast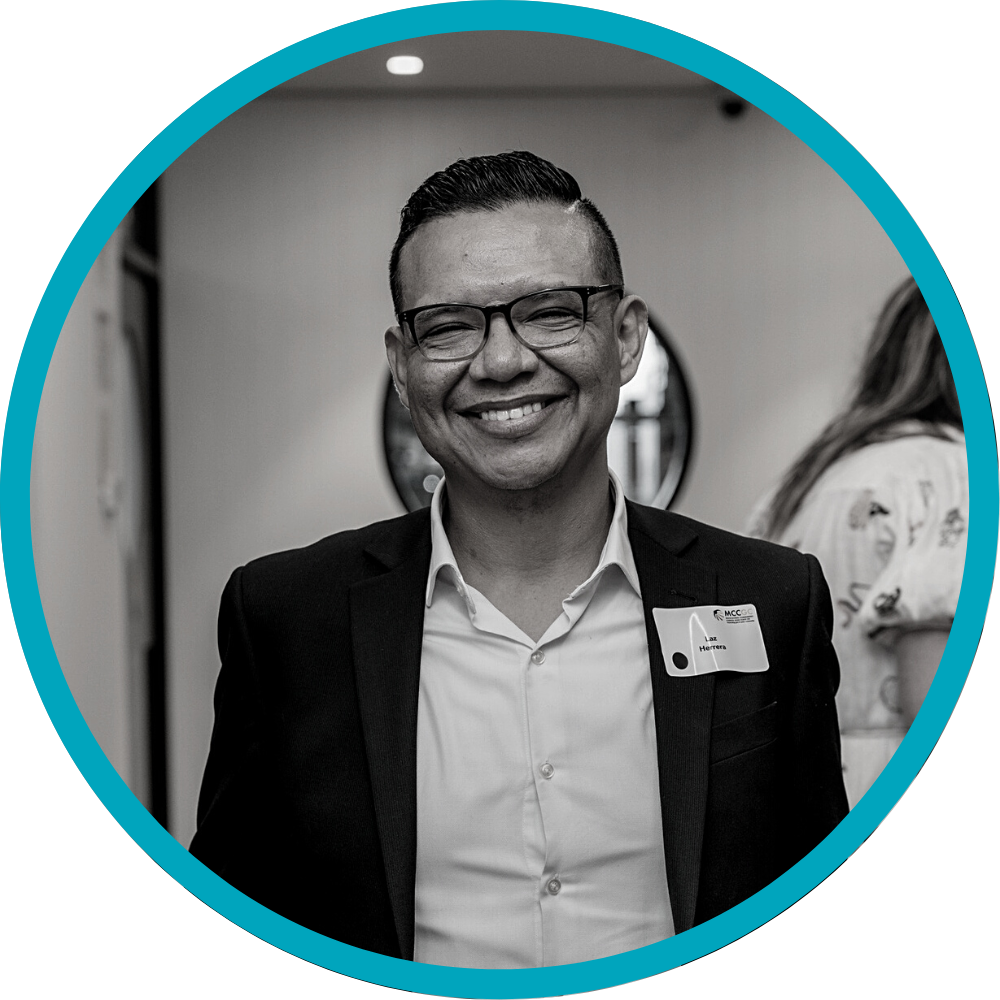 Laz Herrera –
City of Gold Coast
Currently Executive Coordinator for Connected Communities for the City of Gold Coast within the Safe and Liveable Communities. Connected Communities include accessibility and inclusion, seniors, disability access and legislation compliance as well as portfolios to support community groups, volunteering and multicultural network groups and sector development. His teams also lead the implementation of the City's Homelessness Action Plan and lead the Public Space Liaison Officer program. Laz also brings a broad range of experience to his roles including the banking, not-for-profit sector, state and local government sector as well as leadership roles in the private and grassroot community groups sector. Over the past 15 years focused on operational and strategic leadership roles and working with vulnerable people groups. Focus of expertise has been in child protection, youth justice and more broadly in the family services, foster care and intensive therapeutic residential care systems.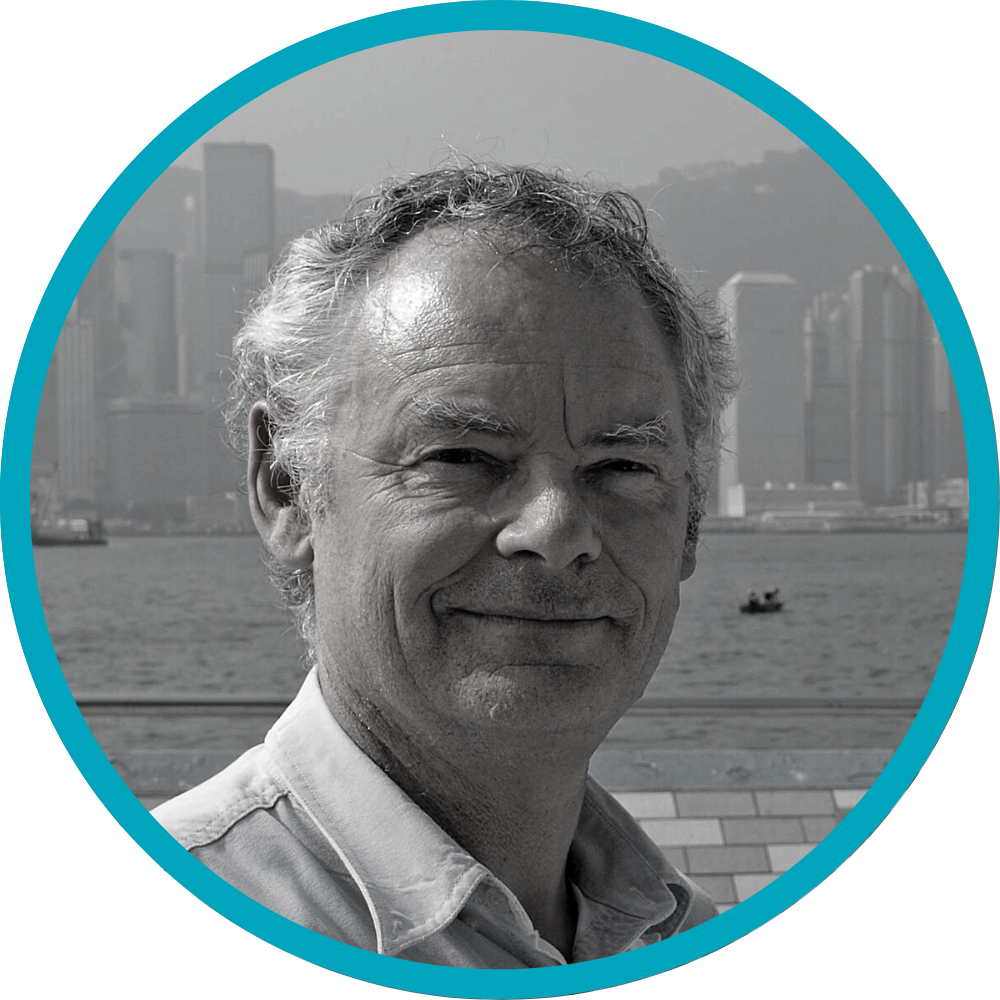 Bill Forrester –
TravAbility
Founder of Travability.travel
Bill is an acknowledged world leader in Accessible Tourism, Universal Design and Social Inclusion and the economic impact the retiring Baby Boomers will have on the tourism sector.
He is a business focussed professional who has a fundamental belief in sound economic management, and understands the competitive advantage to be had from effective environmental sustainability and social inclusion. Travability's mission is to be agents of change; to inspire people who have never traveled before to do so, and to inspire others to do more. To encourage all cultures of the world to see disability as an integral part of life, and to provide the motivation and tools to the tourism industry to allow them to create accessible environments that enable inclusion in an economically sustainable way.
Inclusive employment ‐ Opening up opportunities for the tourism workforce
Accessibility isn't just for your customers, it extends to your entire business including employment. Discover the advantages of hiring people with disabilities from those leading the way.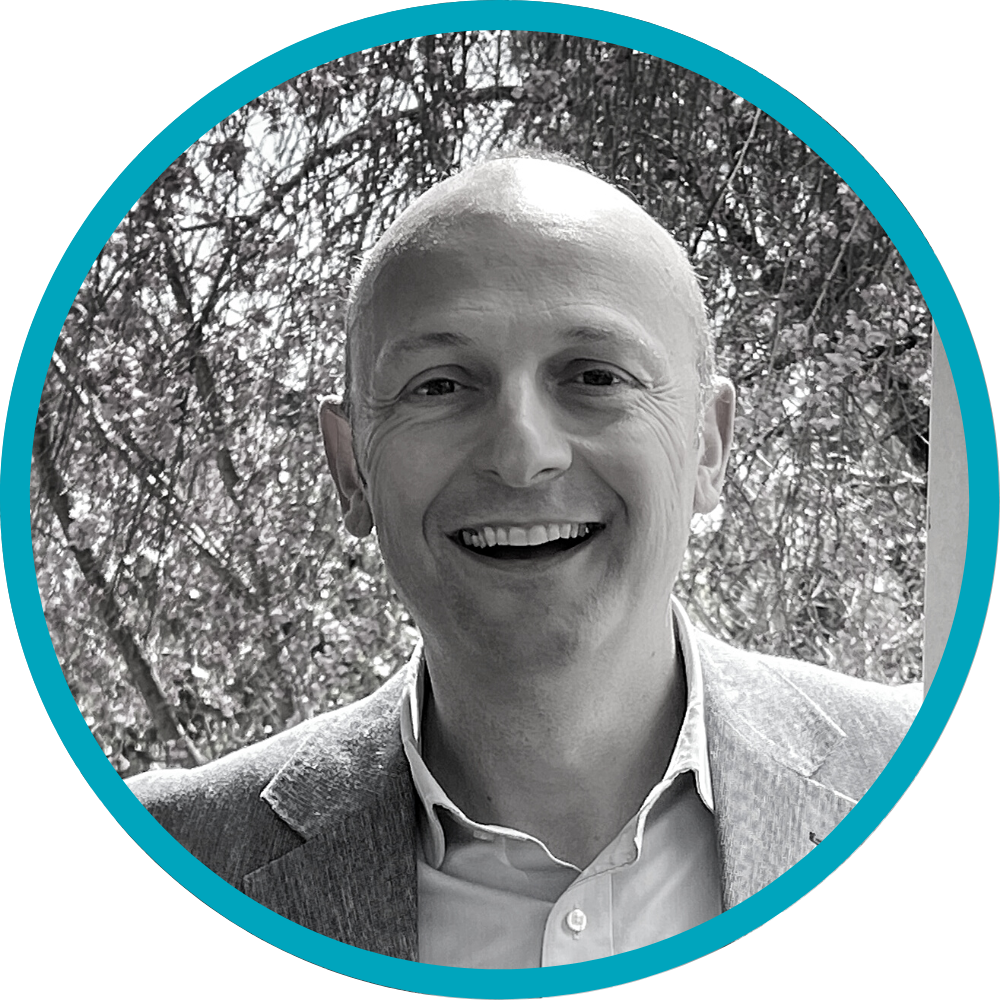 Andrea Comastri – 
Hotel Etico
Andrea is Co-founder and CEO of Hotel Etico, the first social enterprise hotel in Australia, employing and training young people with disability, challenging the wider community to see both the human and economic value of an inclusive society. A strong believer in the transformative power of social enterprises to create sustainable impact, Andrea is an expert changemaker with over 25 years' experience in the not-for-profit sector.
He held executive, director and advisory roles in charities and philanthropy in areas including disability, youth unemployment, homelessness, domestic violence, drug and alcohol addiction, aged care and education.
Andrea is an Honorary Industry Fellow at the UTS Business School.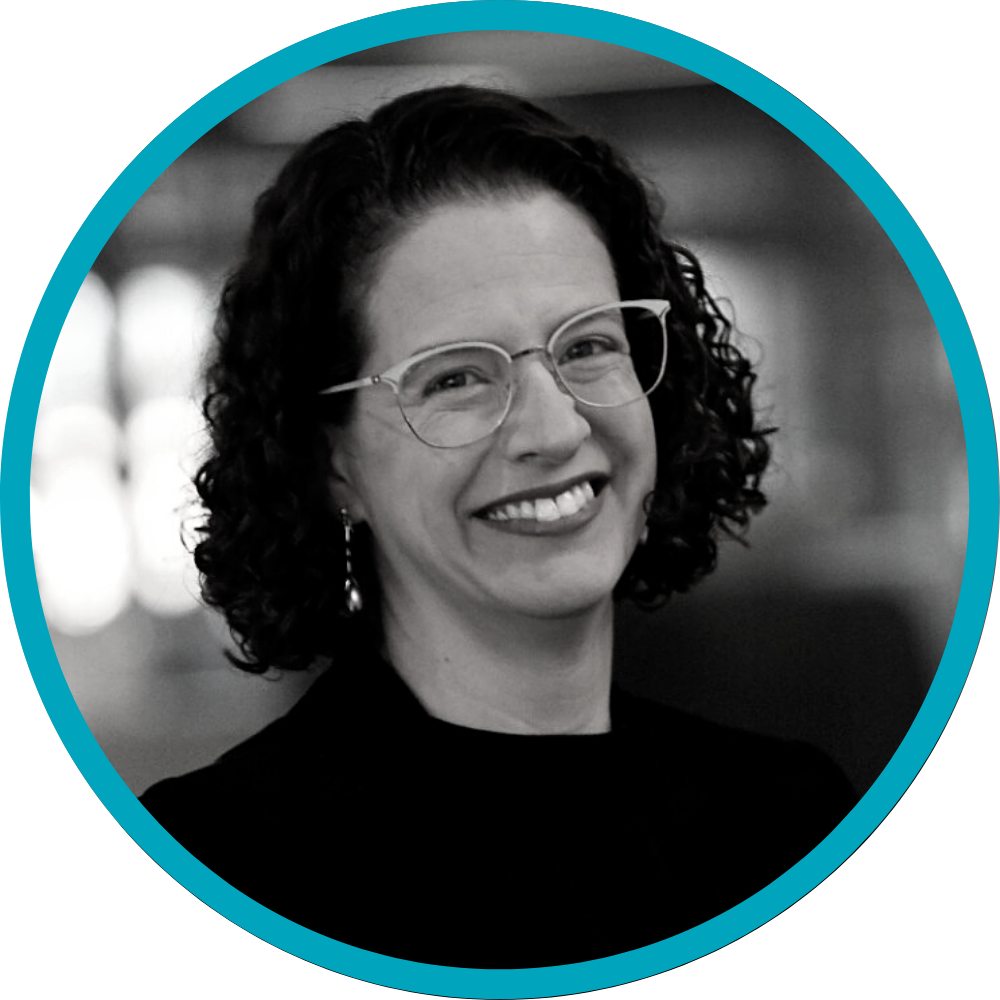 Carla is the Head of Visitor Economy, Capability, Workforce and Export Market Development Grants Policy at the Australian Trade and Investment Commission (Austrade).
A dynamic and enthusiastic people leader experienced in Hotel Operations and Human Resources at hotel and corporate level. Lynda joined IHG as HR Director for InterContinental Sydney and moved into IHG corporate roles in Talent Development, Talent Acquisition and HR Generalist. As Head of HR for JAPAC, Lynda ensures managed and franchise hotels leverage the global people resources that IHG are famous for and through her team, delivers the JAPAC people strategy including localized innovative scale solutions. As passionate about IHG people and teams as she is about achieving and exceeding business results, Lynda is an industry champion and ambassador both within and outside of IHG.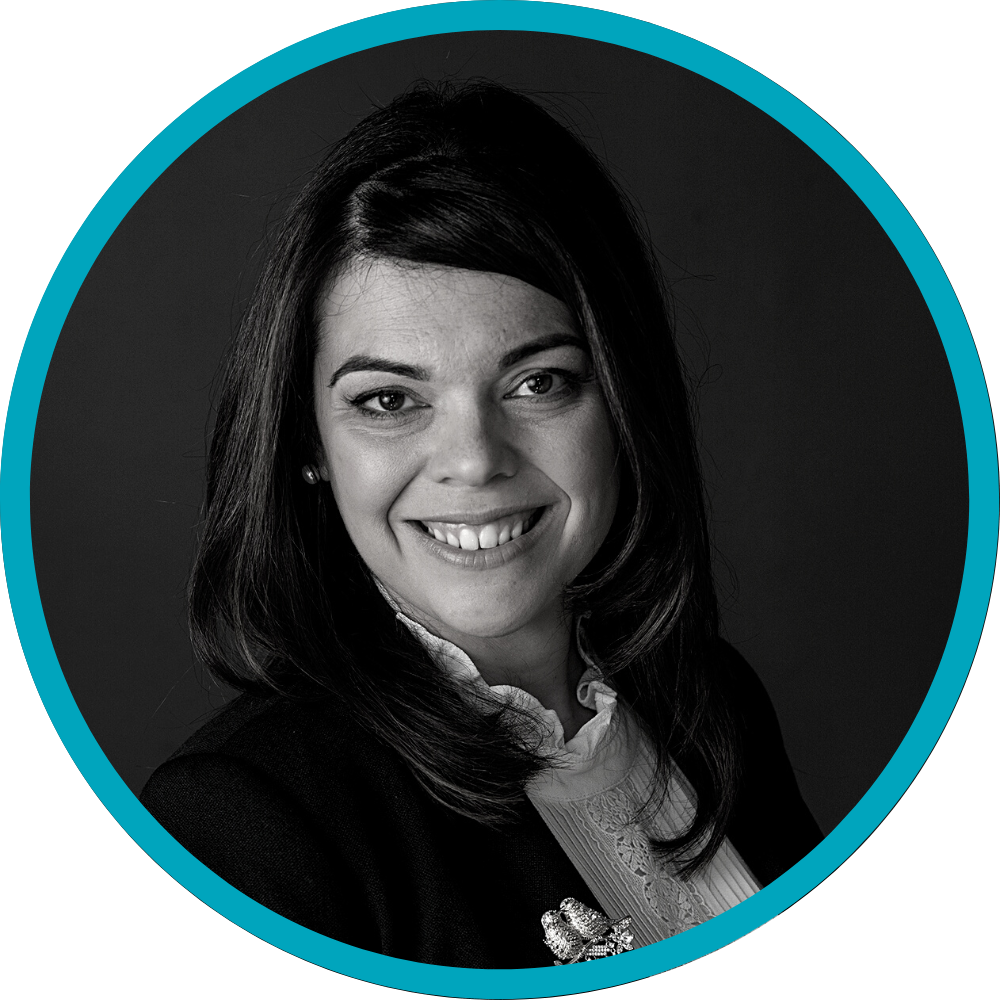 Giovanna Lever –
Sparrowly Group
Giovanna Lever's ability to build and transform brands into sustainable business models is built on the back of her business acumen acquired from over 20 years commercial experience across the agriculture, education, health, tourism, and sport industries. She is well known for her expertise in helping organisations and their stakeholders in transformational and collaborative change management. With her company Sparrowly Group, she has done this successfully for a number of organisations in both the private and public sectors and in many instances, bringing the two sectors together to better align and drive impactful outcomes for their customers.
Giovanna has co-authored two research papers on accessible tourism and career pathways which has received acclaim from the sector and decision makers alike. She is also a TedX Speaker.
Improve your social media accessibility and engagement through understanding assistive technology
What are assistive technologies? Where are they used? Who uses them? How are they used? Why are they used? Gian will talk about the importance of assistive technologies and then show how they are used and demonstrate how these work with social media networks such as Twitter, Facebook, LinkedIn and Instagram. She'll explain how social media can be made accessible to people with disabilities – whether they are using assistive technologies or not.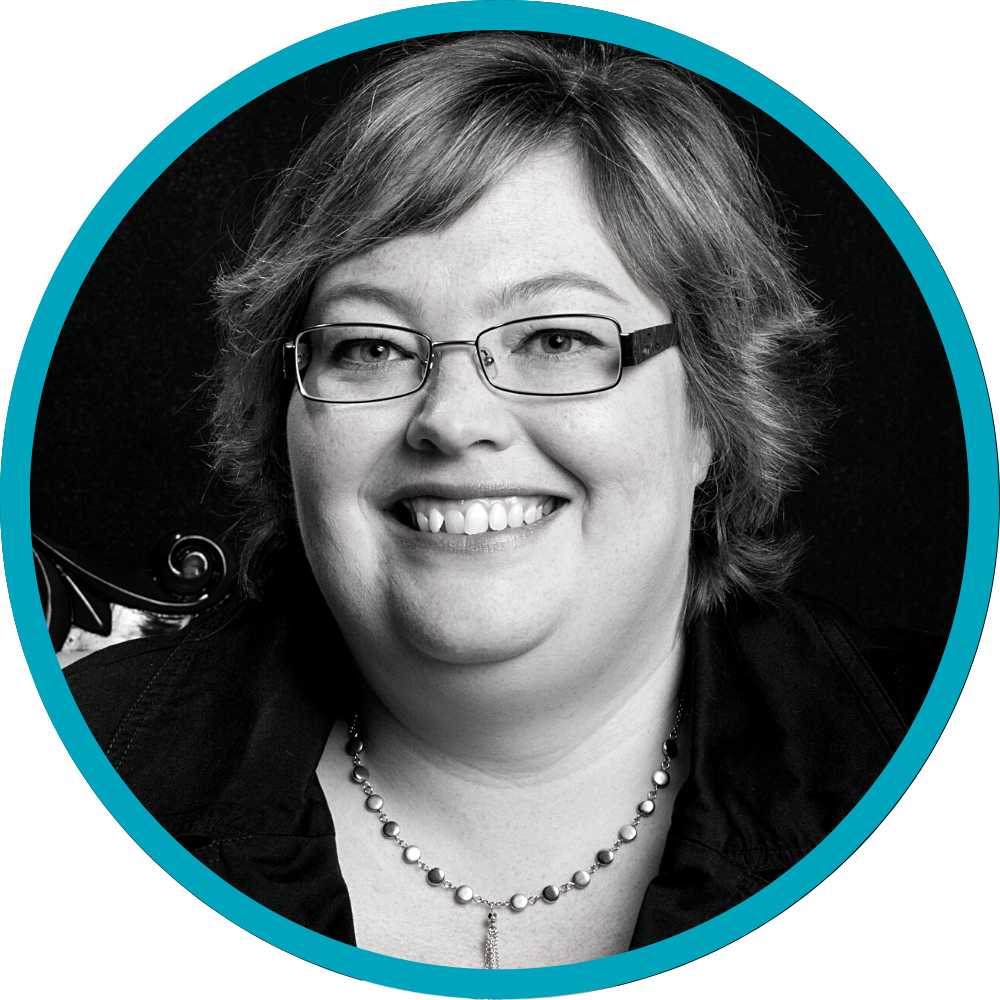 Gian Wild –
AccessibilityOz
Gian Wild works in the area of web accessibility: making sure web sites and mobile apps can be used by people with disabilities. She spent six years contributing to the international set of web accessibility guidelines used around the world. She is the CEO and Founder of AccessibilityOz, with offices in Australia and the United States. In 2019, Gian won the inaugural Accessibility Person of the Year in Australia.
Gian spends half the year in Australia and half the year in the United States. She speaks at conferences in Australia, the US, Canada, South America and Europe. In June 2015, Gian presented to the United Nations on the importance of web accessibility at the Conference of State Parties to the Convention on the Rights of Persons with Disabilities.
Unlocking the visitor journey - How to provide the right accessibility information
One of the most important steps to being accessible is making sure people know about it! Learn about how to share your accessibility information with your customers, and how to make sure it's in a format that's accessible to them.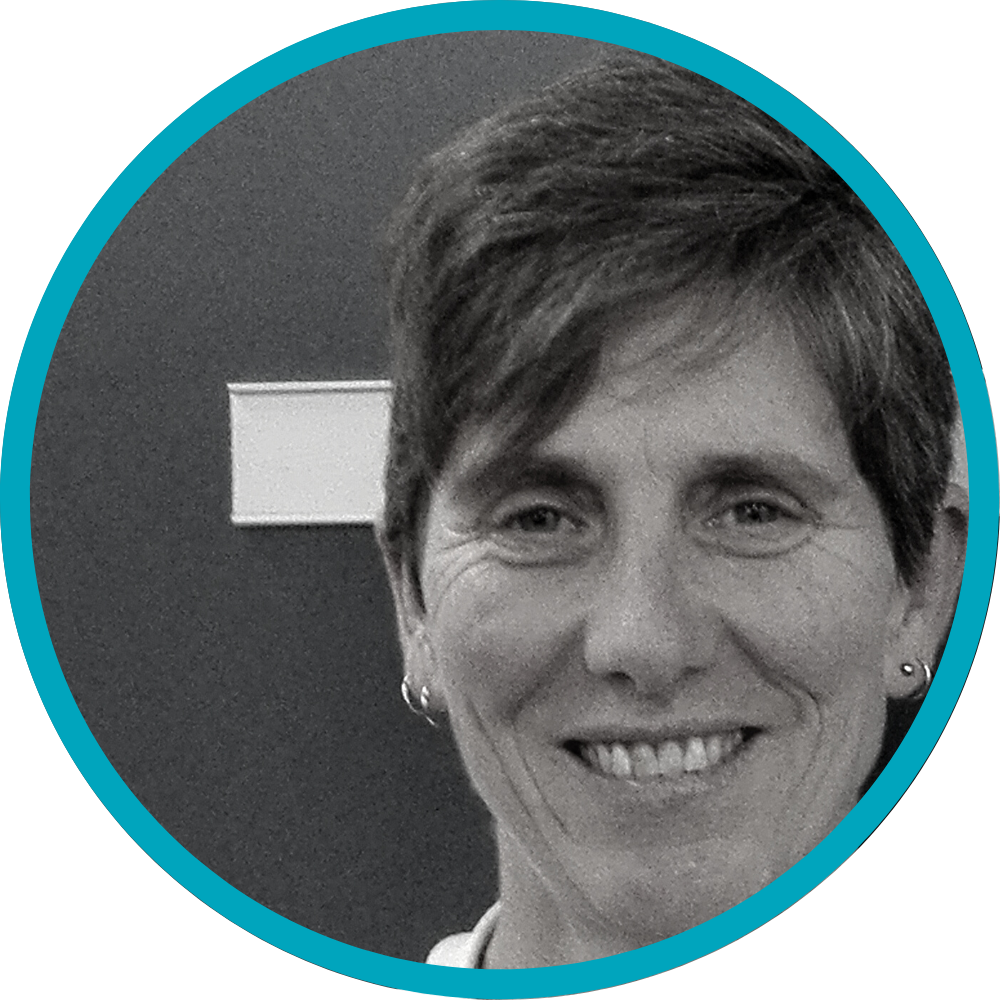 Frances Riggs –
Latrobe Community Health Service
Frances Riggs works for Latrobe Community Health Service (LCHS), an NDIS partner in the community in Australia Sydney, Melbourne and regional Victoria. As Senior Community Capacity Building Coordinator, Frances leads a team of people across 10 service areas who are working towards an inclusive and accessible Australia. Frances' team works alongside community organisations, mainstream service providers and businesses, inclusive those from the tourism sector, with the aim to create more opportunities for people with disability to participate in all aspects of community life. Frances joined LCHS seven years ago and has worked in a range of roles including community capacity building and local area coordination. She previously worked for the National Disability Insurance Agency at the Barwon trial site. Frances is passionate about undertaking and supporting activities that build the capacity of the community to be more accessible to and inclusive of people with disabilities.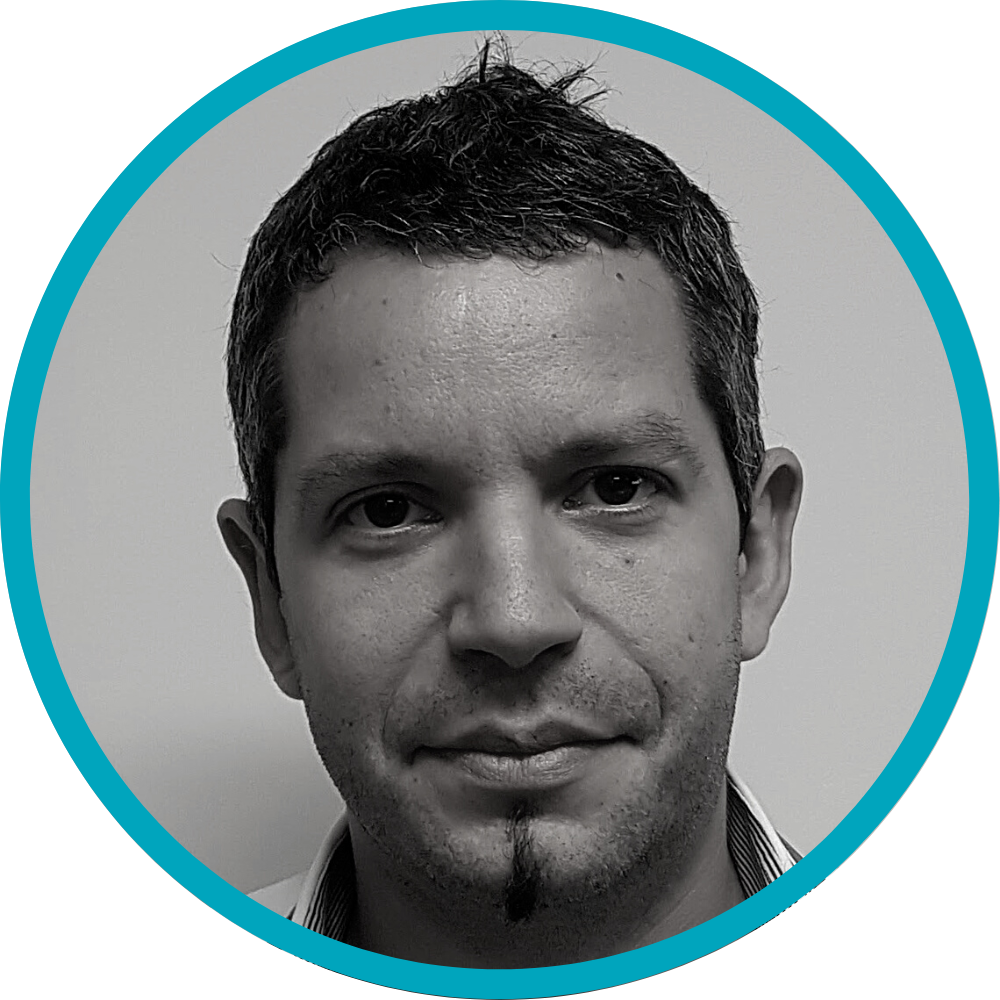 Yann Charavel –
Supported Travel eXperiences (STX)
Yann is a co-founder of Supported Travel eXperiences and is passionate about making our world more inclusive and accessible by providing opportunities for everyone to travel the world.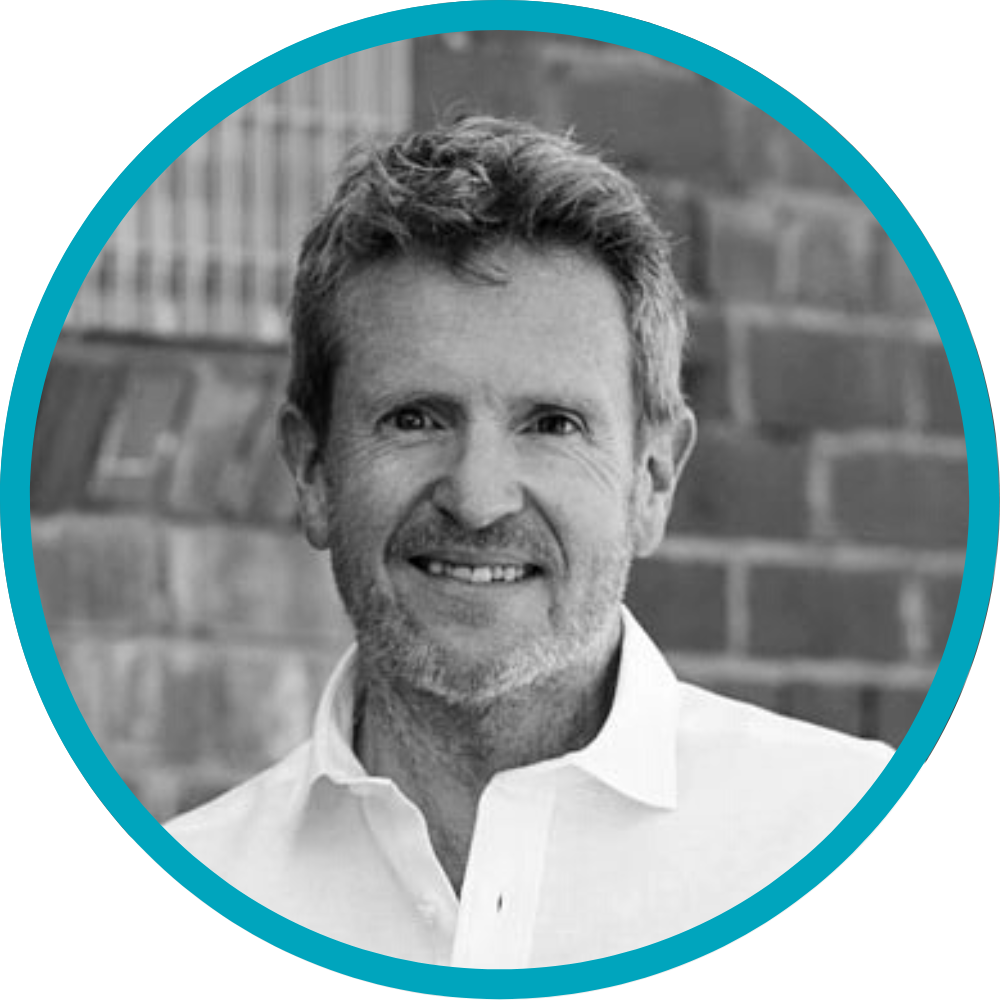 Ryan Smith – 
The Access Agency
Ryan is a wheelchair users and qualified access consultant with 25 years in graphic design and communications.
He is the founder of The Access Agency whose aim is to help destinations provide experiences for visitors with access needs.
He's worked with Parks Victoria, VicHealth, City of Melbourne, Visit Victoria, Sovereign Hill, The Shire of Mornington and The Disabled Divers Association.
Remaining competitive - How accessible tourism can positively position destinations
One of the key industry and academic frameworks for conceptualising destinations is the Destination Competitiveness and Sustainability Framework. This session explores the framework for industry practitioners, identifies the key components of the framework for accessible tourism and shows the connection to triple bottom line sustainability practices, while examining the relative strengths and areas for improvement.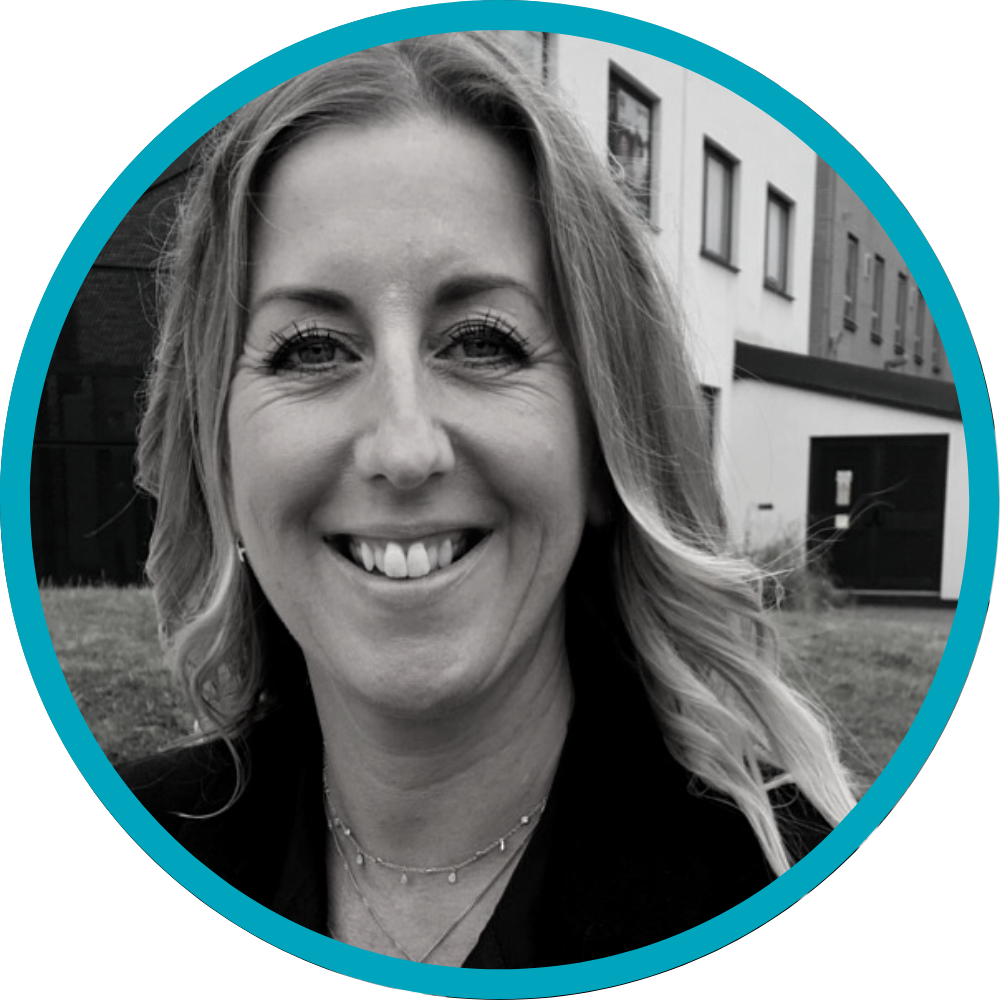 Dr Alison McIntosh – 
Auckland University of Technology
Dr Alison McIntosh is a Professor of Tourism in the School of Hospitality and Tourism at Auckland University of Technology (AUT), New Zealand. Professor McIntosh is known internationally for her work as a critical tourism scholar. Her research prioritises otherwise unheard voices, personal dimensions, distinct types of tourism encounters, and tourism in marginalised contexts. She is an active advocate of social change through meaningful research-community partnerships. In 2019, she established AUT's Tourism For All NZ Research Group to champion accessible and inclusive tourism.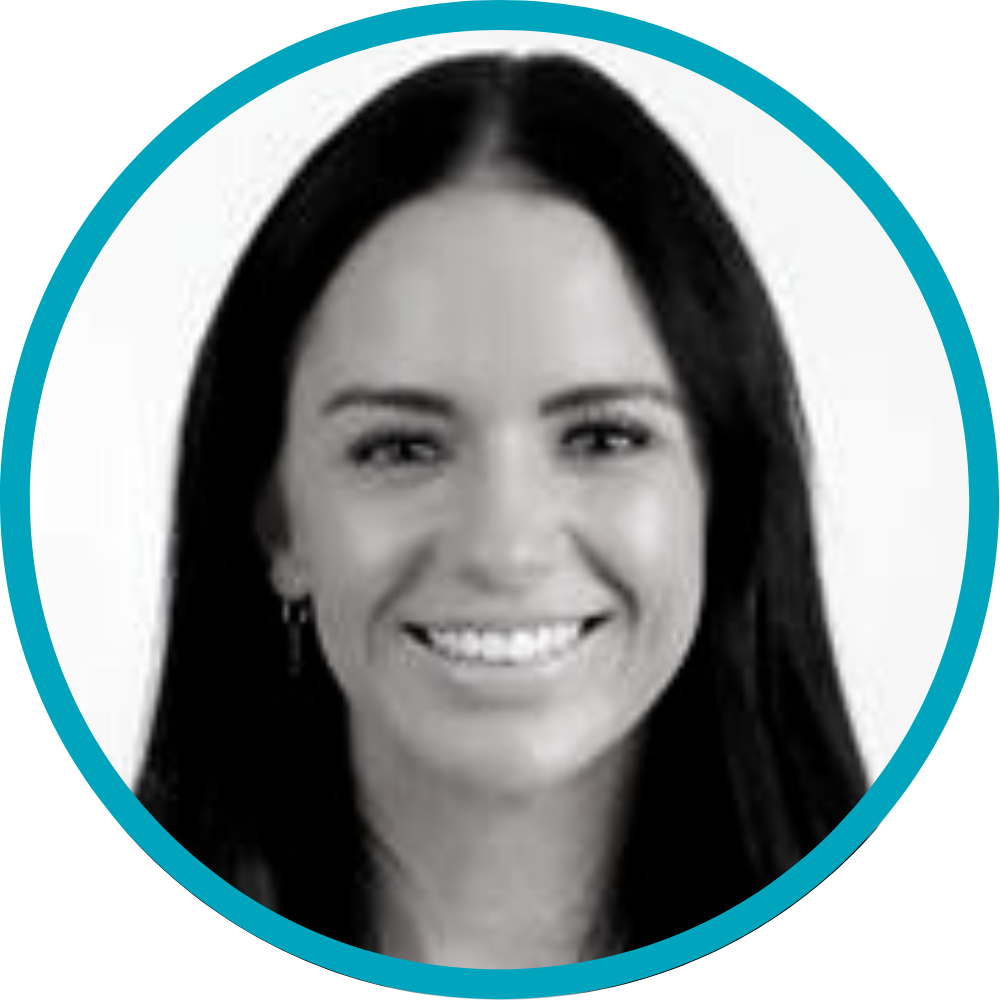 Dr Brielle Gillovic – 
Auckland University of Technology
Dr Brielle Gillovic is a Senior Lecturer in the School of Hospitality and Tourism at Auckland University of Technology, New Zealand. Brielle's specific area of research is in disability, access, and inclusion. Her wider research interests are founded in critical tourism studies, with a particular focus on issues of human dignity and equity, rights and ethics. She is also Project Lead for the School of Hospitality and Tourism's Tourism For All New Zealand research group, which aspires to make tourism accessible and inclusive for people with disabilities and other access requirements.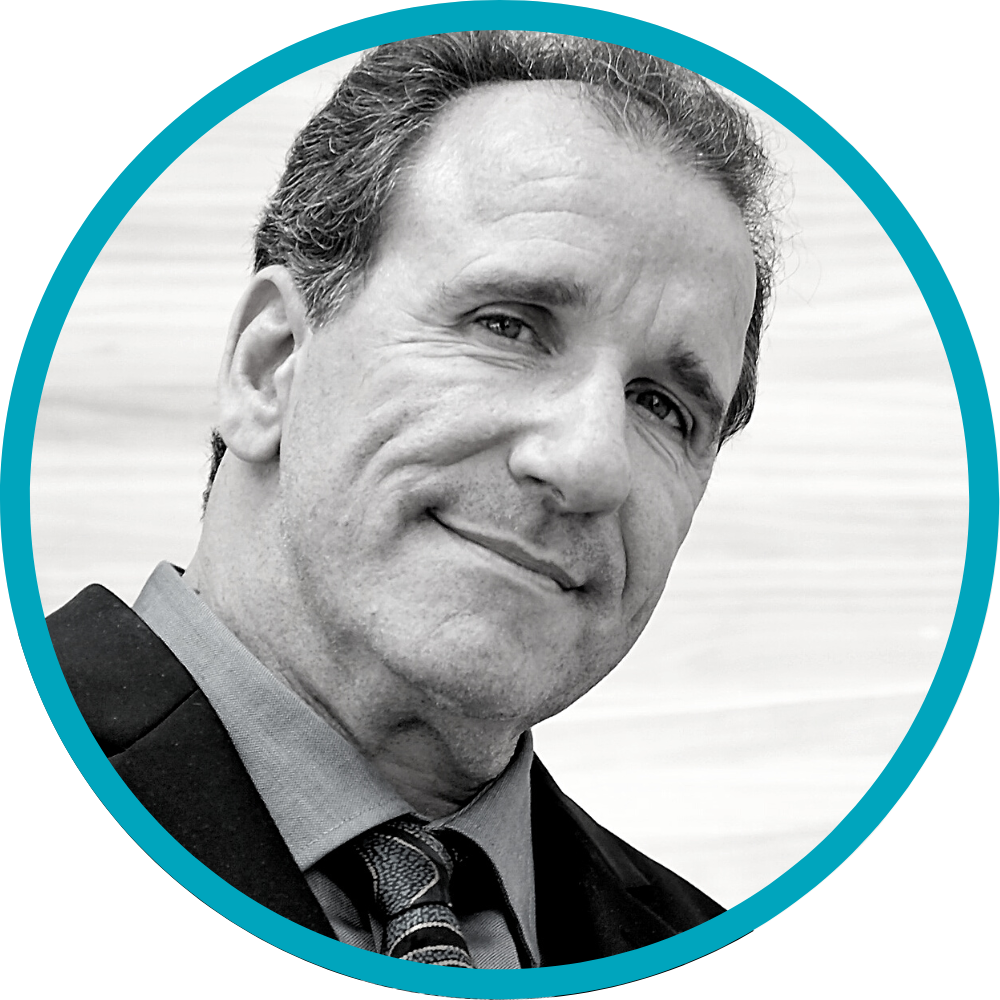 Simon Darcy – 
University of Technology Sydney 
Simon Darcy is a Professor of Social Inclusion at the UTS Business School, University Of Technology Sydney. He is an interdisciplinary mixed methods researcher with expertise in developing inclusive organisational approaches for diversity groups. Simon's academic and industry-based work in disability, tourism and accessible tourism has defined the field and led to collaborations with local, regional, national and international destination management organisations including the UN World Tourism Organization. As one of the few researchers with a lived experience of disability as a high level person with a spinal cord injury that uses a power wheelchair, he brings an insider's perspective that seeks to develop transformative solutions for transport, travel and tourism for the group.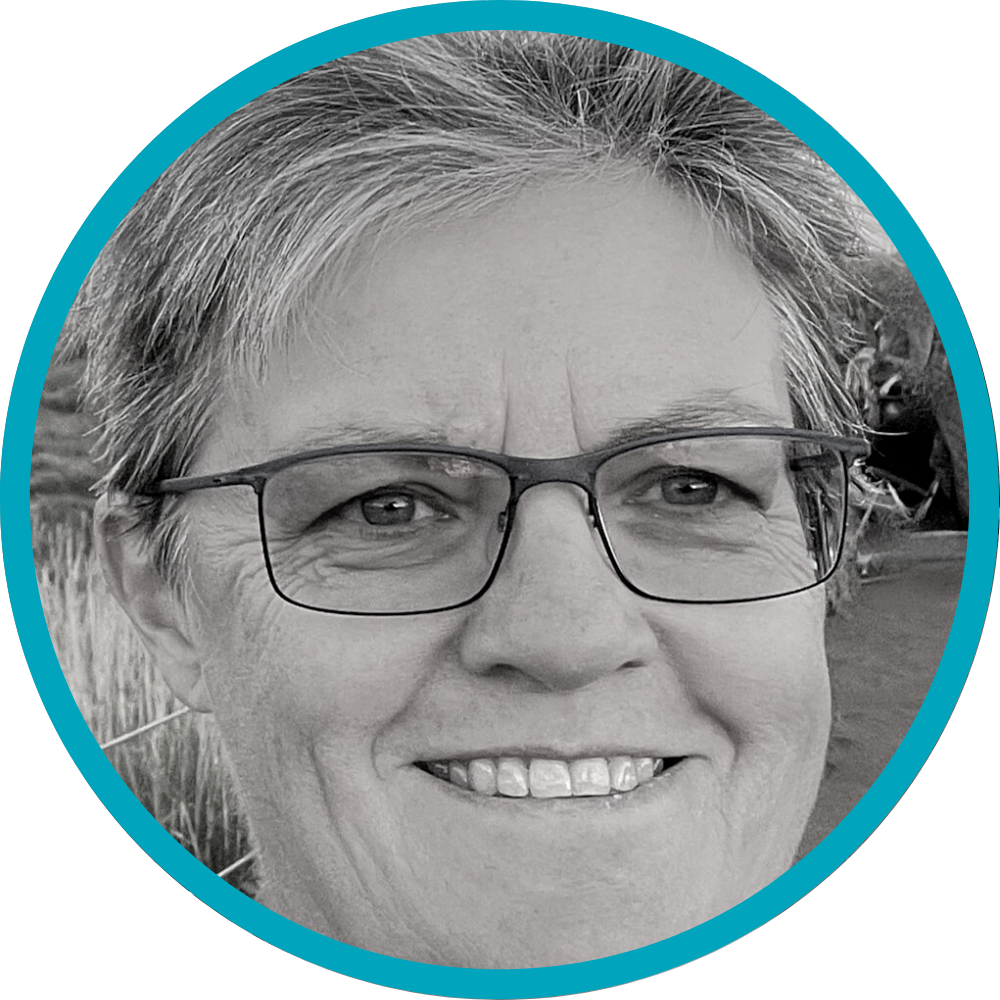 Tracey Dickson – 
University of Canberra
After working in both finance and then outdoor and experiential learning, Tracey brings a pragmatic business mindset and a desire to support positive personal and social change to her research and teaching in events, tourism, and inclusion at the University of Canberra.
Small things, big impacts
Improving access & inclusion isn't always expensive, discover the power of low cost initiatives to make big impacts, and learn how these can benefit you.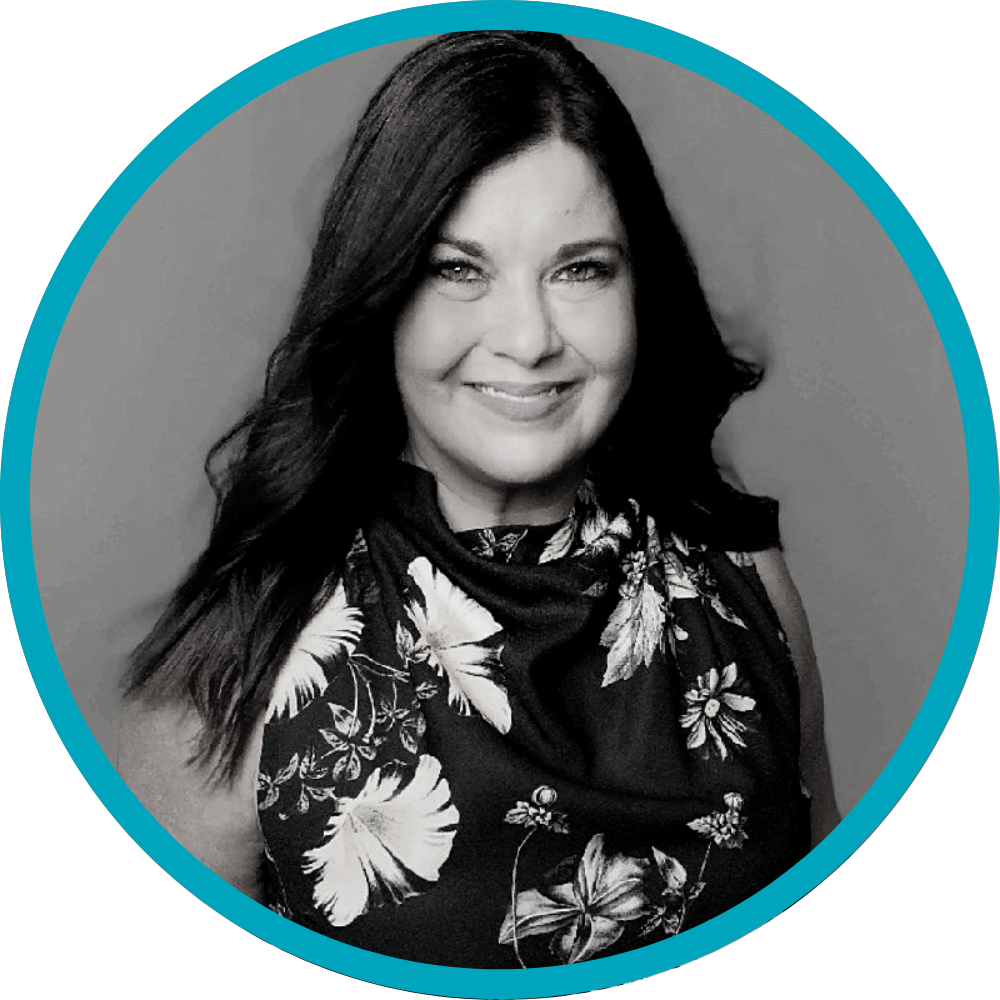 Sandee Facy –
Hidden Disabilities Sunflower ANZ
Sandee Facy is the National Business Development Manager for Hidden Disabilities Sunflower Scheme Australia & New Zealand 🌻 Sandee joined the Bayley House team, a long standing not for profit organisation here in Melbourne to oversee the roll-out of this initiative. Sandee is passionate, enthusiastic, and committed to creating long-standing meaningful partnerships with businesses, organisations & sectors to ensure that ALL Sunflower wearers have Sunflower-friendly destinations across Australia and New Zealand to visit and enjoy to the fullest on the person's terms. When Sandee isn't working, you will find her with her family, walking her dogs, and song writing as she has released her own music on all streaming platforms.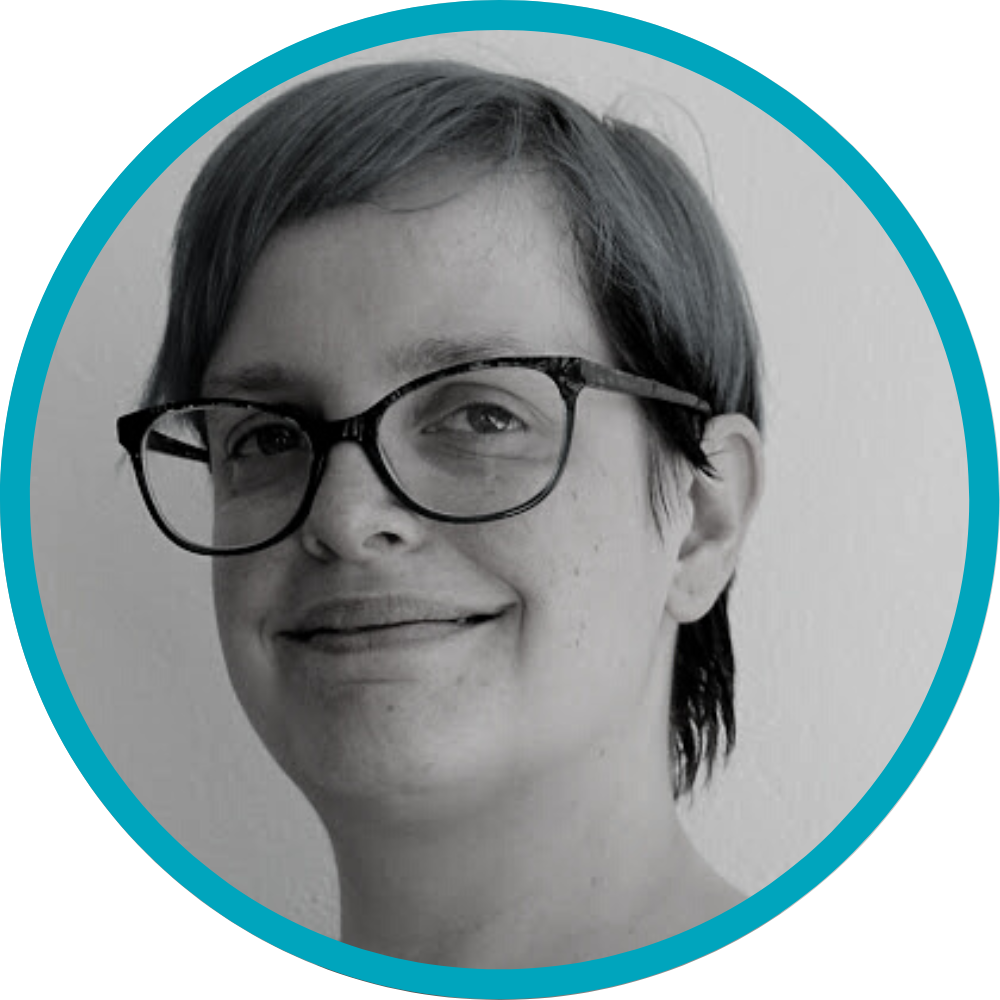 Emma Gallagher –
ASPECT Australia
Emma Gallagher is a proud Autistic woman who works as a consultant, advocate and researcher with Aspect's Autism Friendly team. As an Autistic advocate, Emma provides valued insight and input into a wide range of projects and is involved in all stages of development and delivery.
Emma is also a founding member of the Aspect Think Tank, a remunerated group of adults on the autism spectrum who provide advice for Aspect on day-to-day autism practice.
Emma is a keen advocate for the rights and needs autistic people through sharing her personal journey on the autism spectrum and her expertise in providing support for children of all abilities.
Emma holds a Bachelor of Early Childhood Education and Care
Enhance your visitor experience by getting started with digital accessibility
Second Room - 2.15 PM (This is a workshop that will be 1h15)
This workshop will share tips and tricks for your websites, either building yourself or questions to ask web design companies and explore how PDF accessibility has progressed to become a necessary part of achieving a comprehensive accessibility strategy.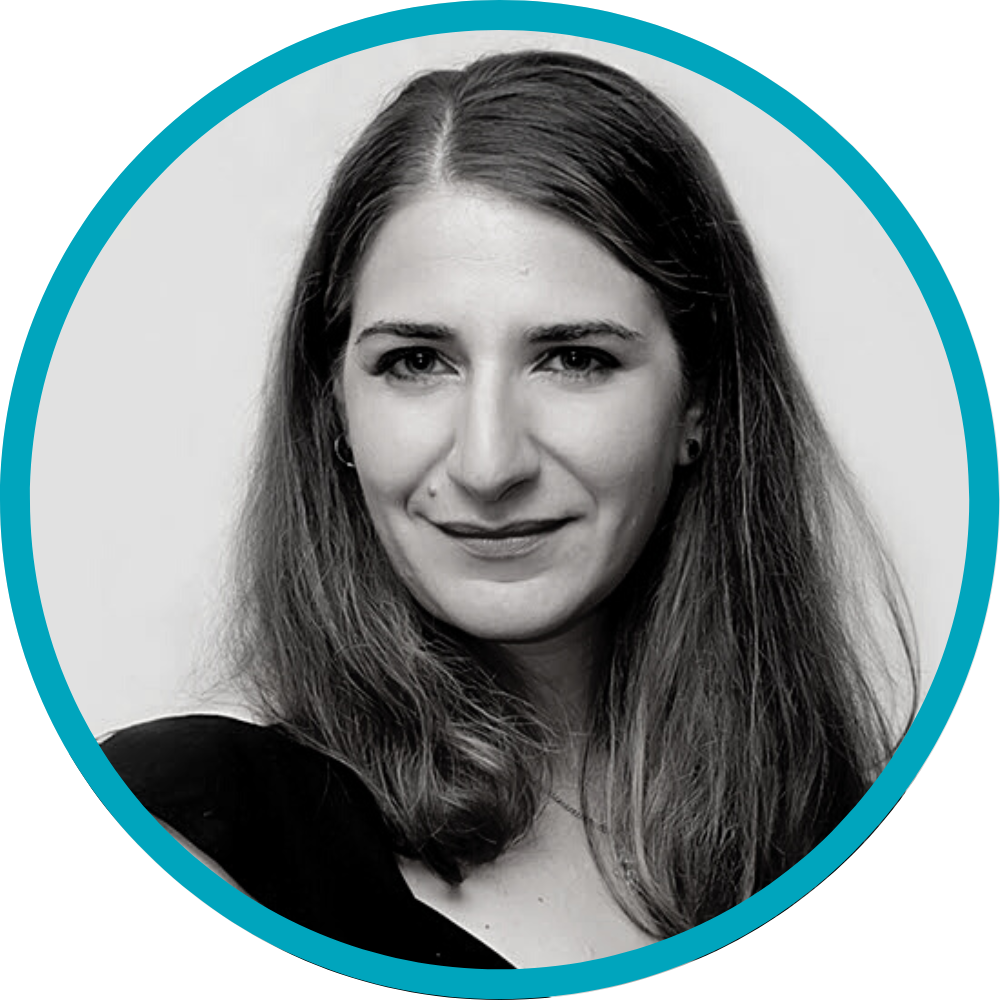 Amanda Mace is AbleDocs' Vice President for Australasia. In this role, she manages the Australasia office while growing and promoting the AbleDocs brand across the region. Amanda is Co-Chair of the Australian Accessibility Web Accessibility Initiative (OZeWAI). She's also one of only two Australian-based W3C evangelists and the W3C Australian Western Region office manager.
Amanda is certified by the Australian Computer Society (ACS) as a Certified Professional. Before joining Team AbleDocs, Amanda was the General Manager of Web Key IT. In addition, she co-authored a book chapter for the textbook, "Web Accessibility A Foundation for Research," as well as the white paper entitled, "Digital Accessibility: Perceptions, Expectations and Reality."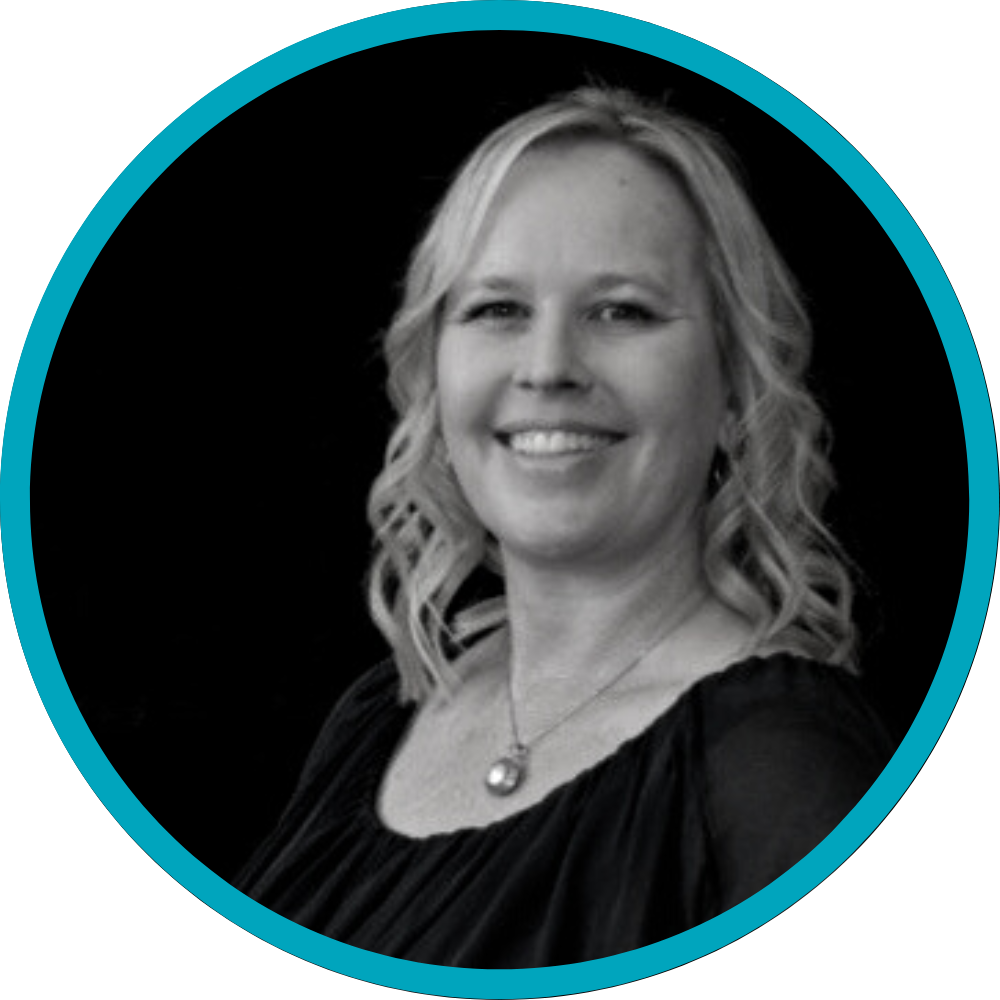 OZeWAI is the Australian Web Accessibility Initiative, a strong and established group of members committed to advancing the cause of digital accessibility and inclusive design. OZeWAI is proud to provide a valuable source of information on accessibility issues and ideas to people in the accessibility industry and the broader community. Read more about OZeWAI, join forums.ozewai.org to ask your accessibility questions or subscribe to receive the latest newsletter. Follow on twitter: https://twitter.com/OZeWAI
The Impossible is Possible: Adventure Tourism for All
There are no limits to what can be made accessible. Learn about some of the barriers to adventure tourism and how these organisations have made these seemingly inaccessible activities accessible & inclusive for all.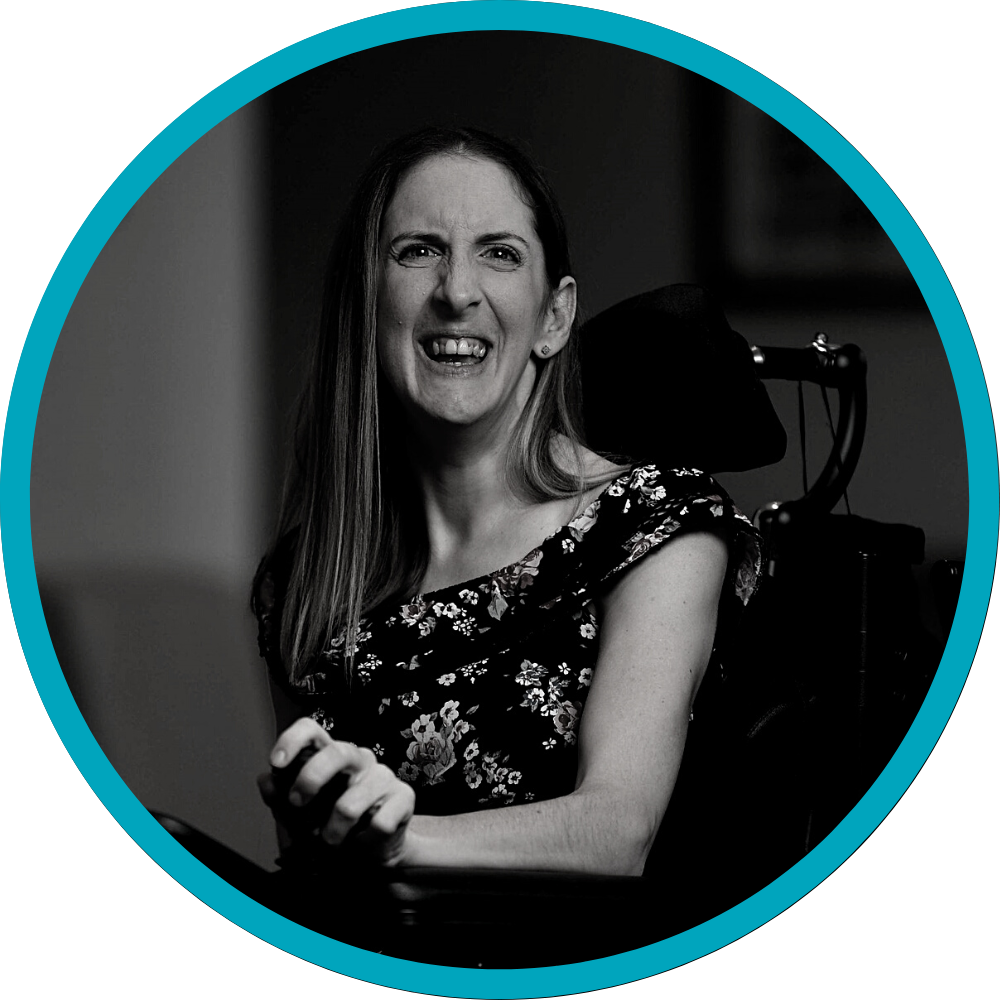 Belinda Harris – 
University of the Sunshine Coast
Belinda is a dedicated advocate and professional working to ensure that people have equal access to the world around them. Her personal experiences of the challenges associated with travel as a disabled person drive her desire to create accessibility and inclusive for people with disabilities. As a result, she is pursuing further education and research for accessibility in tourism. Graduating in 2019 with a Bachelor of Business (Tourism, Leisure and Event Management) with a major in Marketing, from the University of the Sunshine Coast, Belinda draws on this knowledge in her current Honours research exploring the barriers and opportunities of accessible and inclusive adventure tourism from the perspective of tourism operators.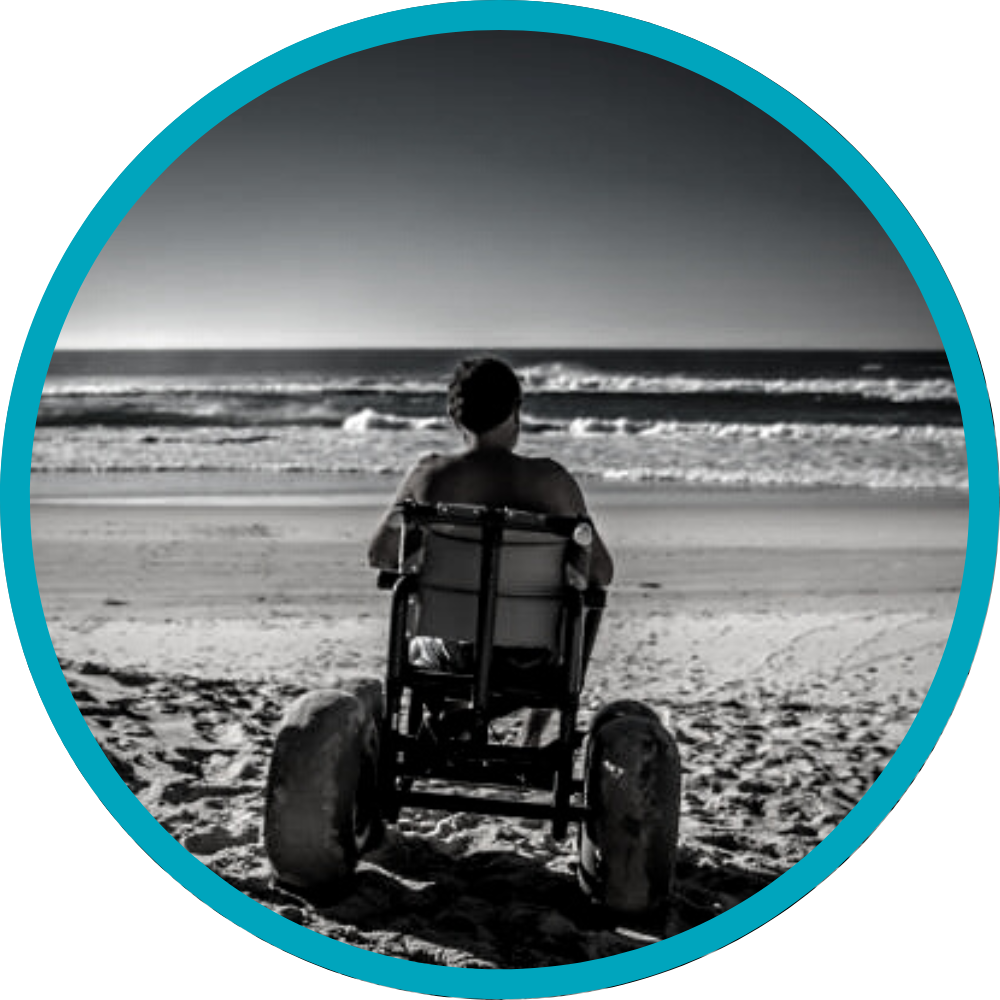 Glen Fozzard –
Adventures2Access
Disability and Accessibility Advocate, Innovator of Change, Transformational Tourism practitioner, Holistic Wellness Coach, Maritime Accessible Tourism founder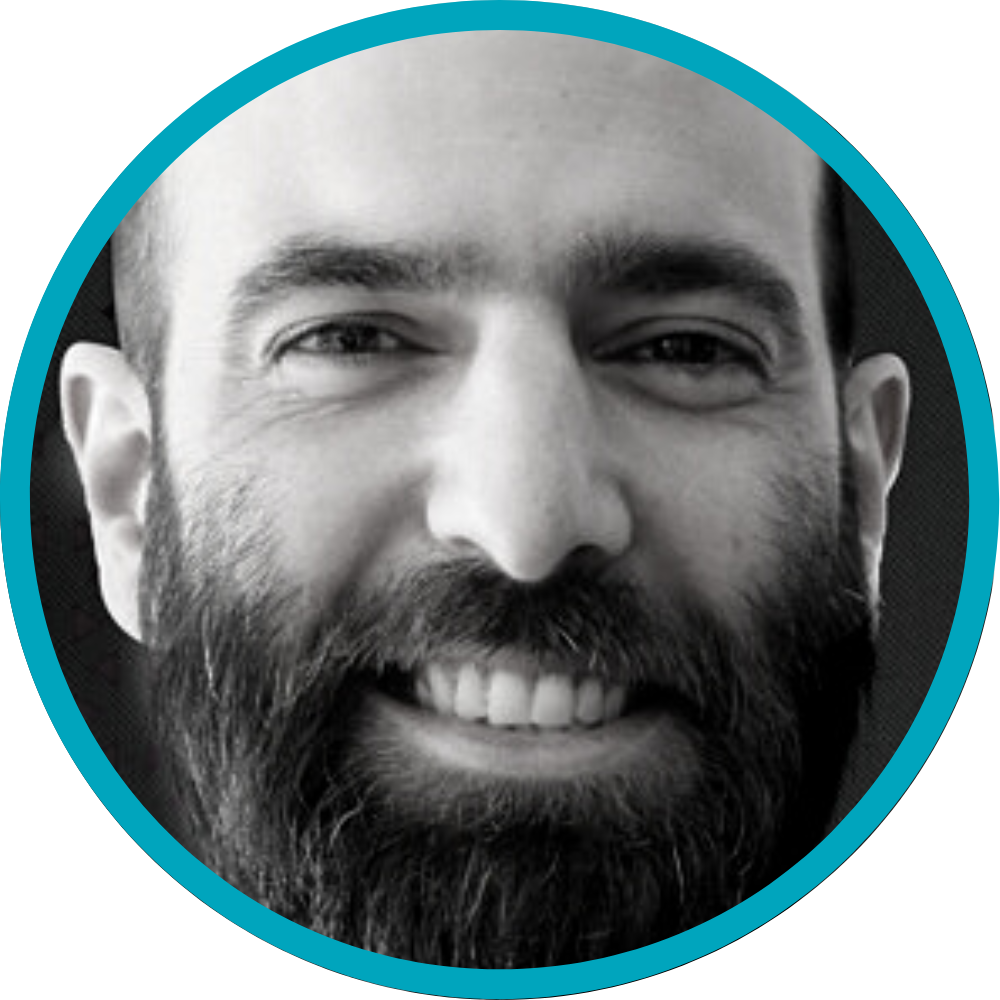 Almost 1 in 5 Australians have disability and here at iFLY we believe the impossible is possible. We believe in encouraging people to dream big and dream often irrespective of their ability.
Flying is limitless and inclusive at iFLY we are proud to empower people to soar beyond their own expectations We believe that regardless of physical or cognitive challenges everyone should be given the opportunity to spread their wings.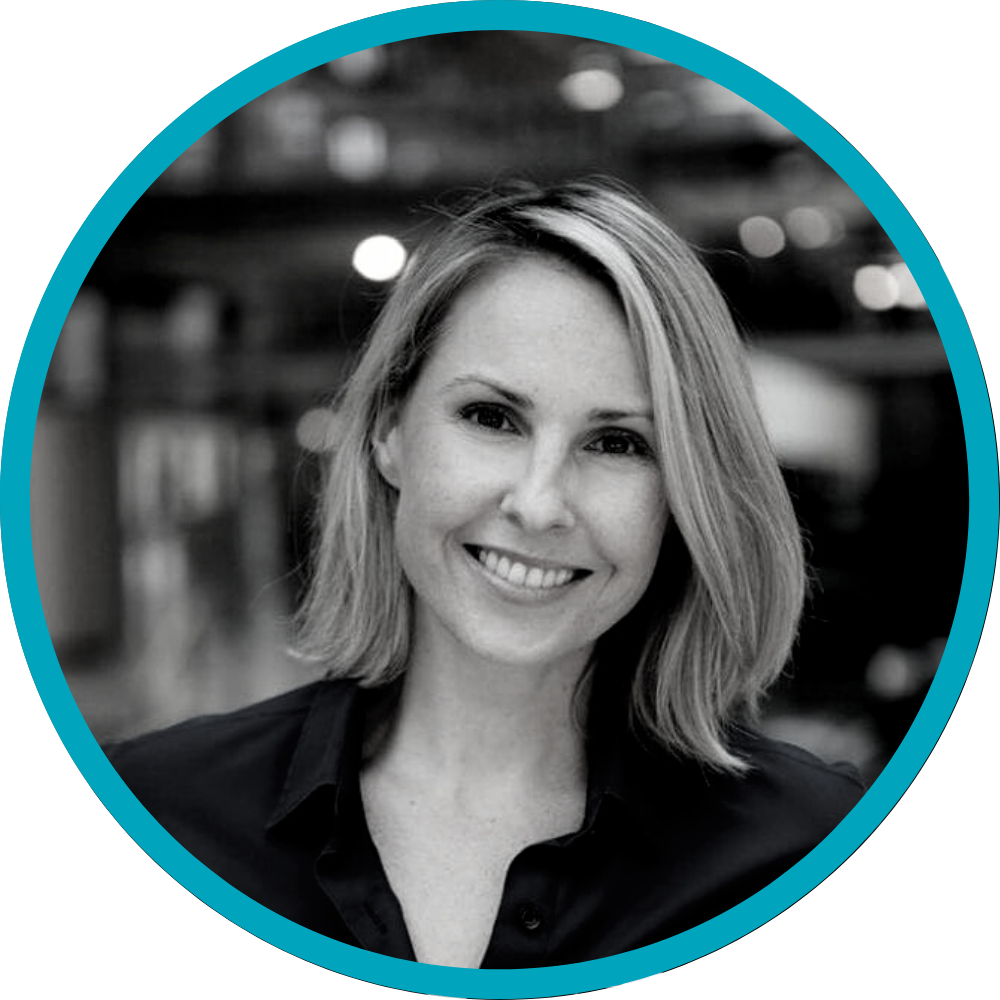 Peta Wittig – 
Phillip Island Nature Parks
Peta Wittig is the General Manager for Phillip Island Nature Parks, an organization that focuses on conservation and research funded by their remarkable visitor attractions. After starting her career at the age of 17 on the opening team for a local aquarium, Peta fell in love with startups and wildlife attractions. Peta has worked and travelled the world, and spent over 12 years overseas in United Kingdom, United Arab Emirates and the USA, helping bring various attractions to life in her journey leading to Phillip Island.  
Peta is passionate about providing the best guest experience and has been working with the Nature Parks over the last couple of years to ensure that theirs in inclusive for all.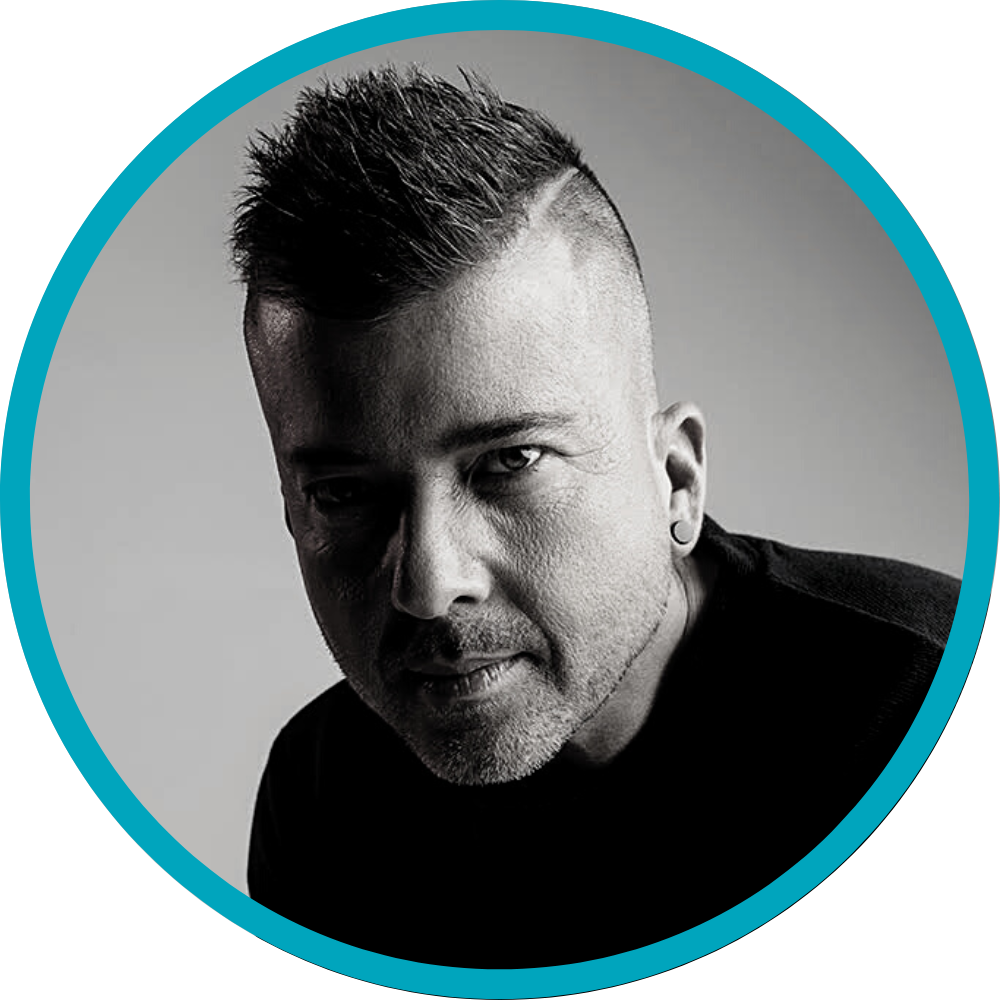 Adam Sheppard – 
iFly Ambassador
Adam is a retired elite wheelchair athlete, mindset coach, personal trainer, entrepreneur, motivational speaker, awards winner and wheelchair racing coach from the Sunshine State, where he lives with his wife of 12 years, Christy, and their 5 year old son, Fletcher
Networking Afternoon Tea - 3.30 PM
How cultural experiences can contribute to accessible and inclusive tourism?
A case study in building accessible & inclusive cultural experiences with industry professionals, academics, and artists working in inclusive arts engagement sharing their lived-experiences, learnings and aspirations for the sector and visitor experience to be accessible for all.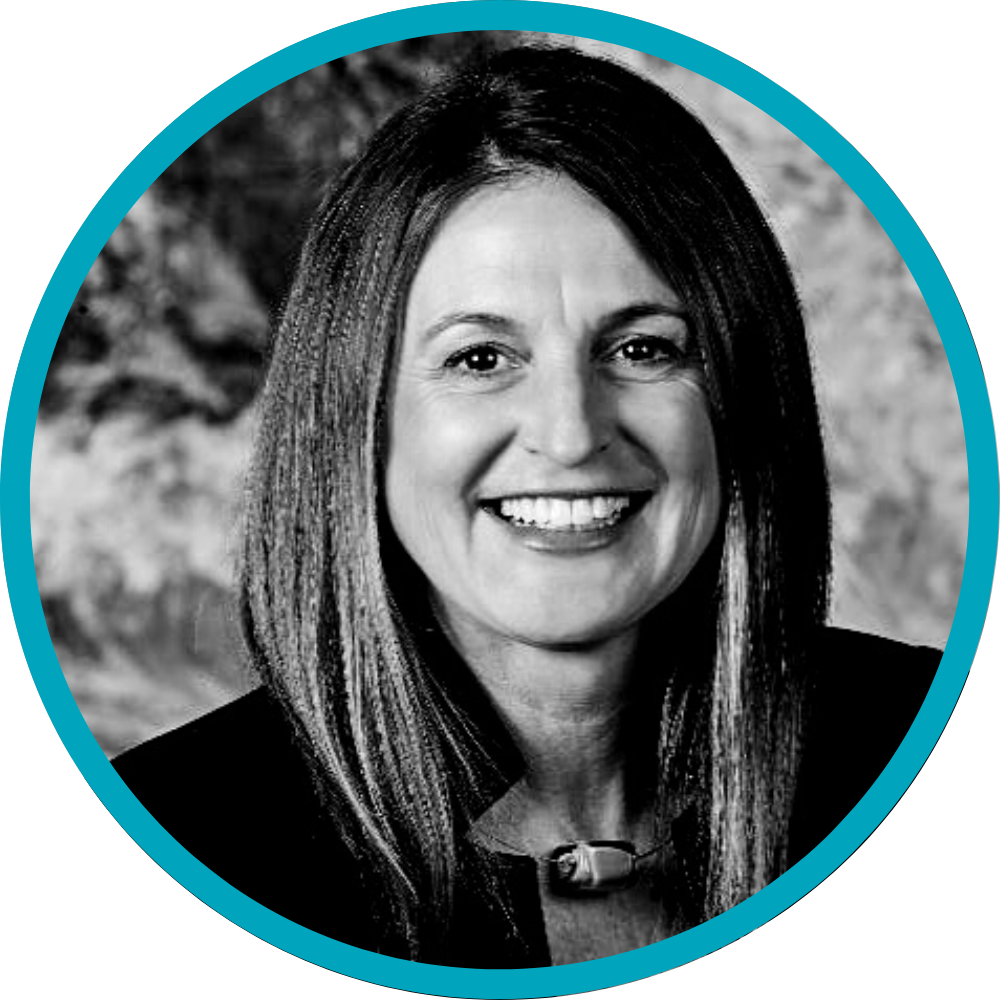 Anna is the Director of Operations and Transformation at HOTA, Home of the Arts, responsible for the day to day operations of the 17ha cultural precinct on the Gold Coast.
Her diverse roles and experiences have a common theme of being attracted to ideas and projects that make a difference in our communities and peoples lives be it through sport, culture, health or education.
Dr Janice Rieger – 
Queensland University of Technology
Dr Janice Rieger is Associate Professor in the School of Architecture and Built Environment, Queensland University of Technology, Australia. Janice has been advocating for people with disabilities for over twenty-five years and has held appointments to international design juries, disability congress committees, scientific advisory boards for inclusion, and national council appointed board positions. Her work focuses on the promotion of an inclusive culture globally through design, advocacy, capacity building and through influencing citizenship behaviour. She leads local, national and international teams across diverse sectors to create accessibility and inclusion — with universities, federal and local governments, the arts & cultural sector, housing, and the tourism sector, which has led to building code, policy, curriculum and legislative changes in Australia, North America and Europe.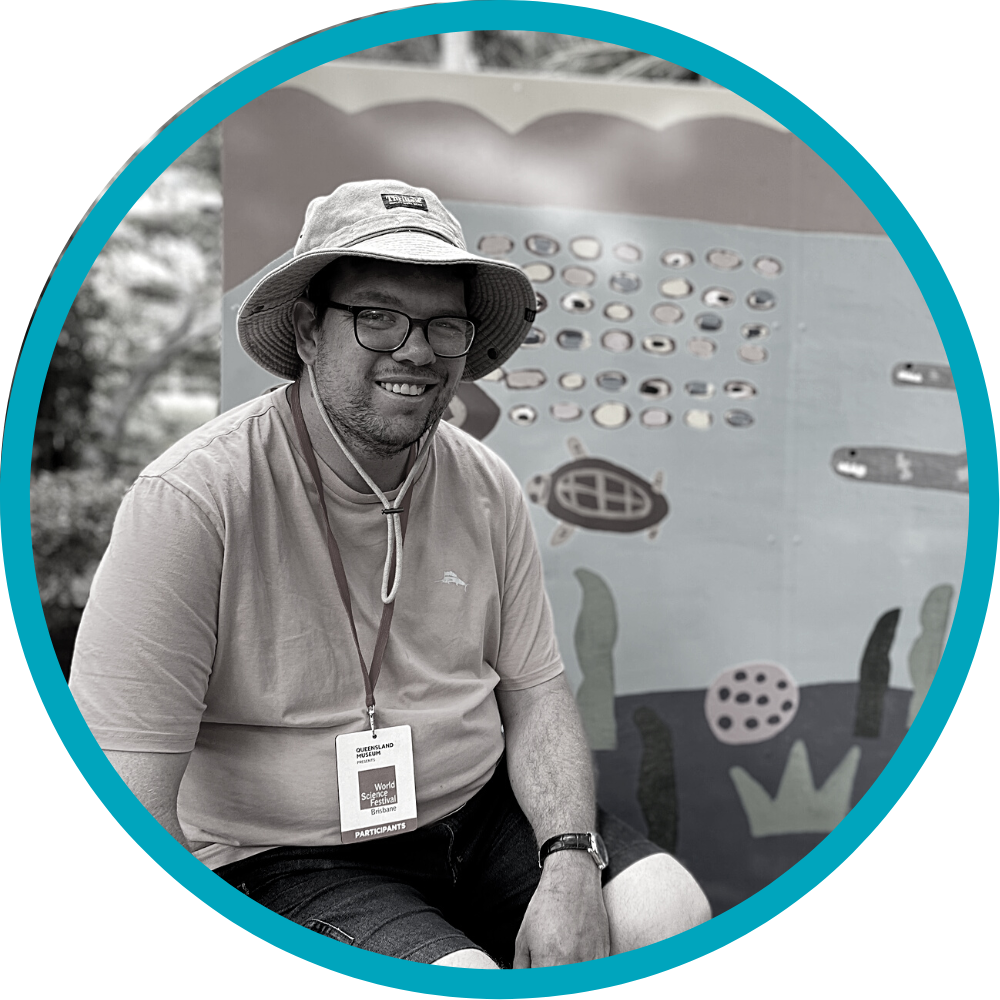 Martin Edge – 
Artist and Autism Queensland Ambassador
Martin started painting in 2007. Since then he has made his mark in Australian Art by exploring his special interests through his artwork and adventure making. Some of these special interests are painting, travel, the ocean, a day out, collecting art and antiques, modes of transport (especially CityCats), buildings and cityscapes.
Martin's artwork is held in state and national institutions. He is represented by Anthea Polson Art and Robin Gibson Gallery and is an ambassador for Autism Queensland.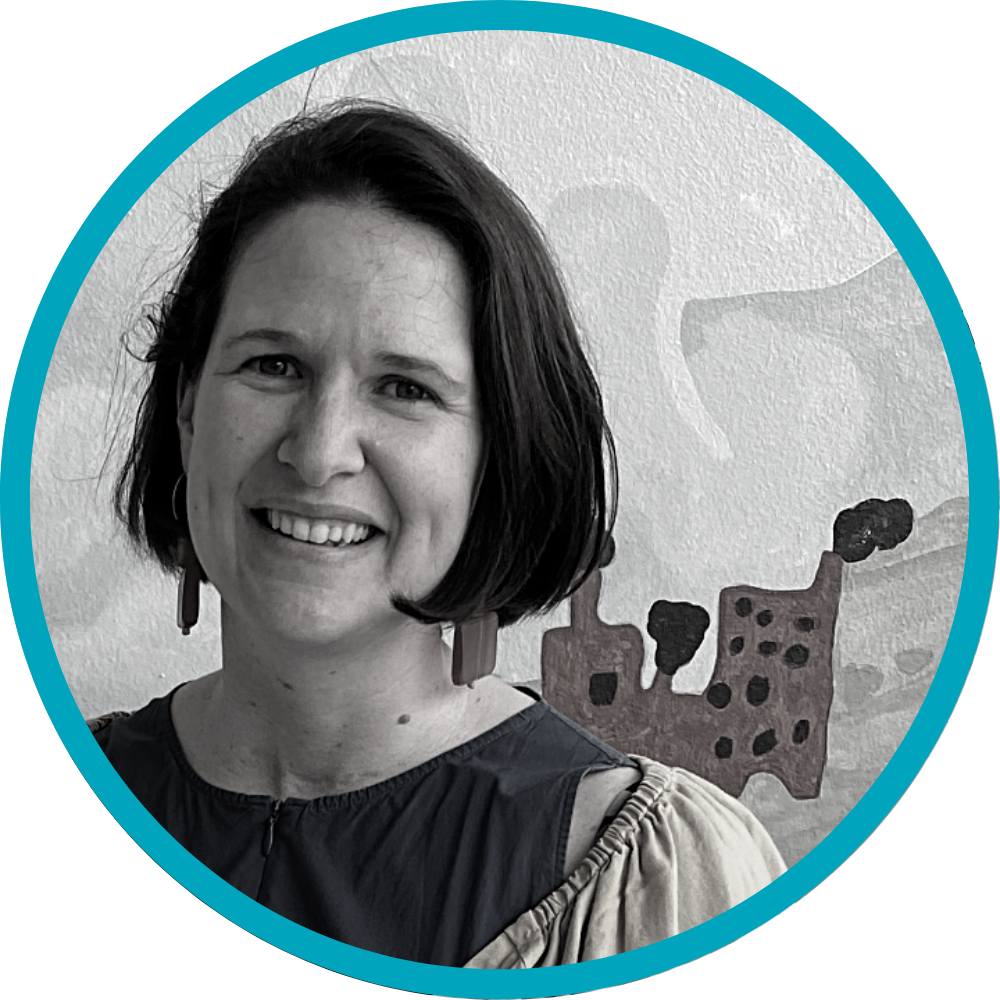 Pia Robinson – 
The Culture Crusader
Pia Robinson has extensive experience across a number of sectors: education, tertiary, museum and galleries, philanthropic, local government, public art and activations, placemaking, commercial, widening participation, community engagement, social justice, cultural tourism and more.
Case Study - How co-design can help define your accessible tourism experience or product
Discover how to build connections with the communities you want to be accessible for, and how to work with them to make a truly accessible experience.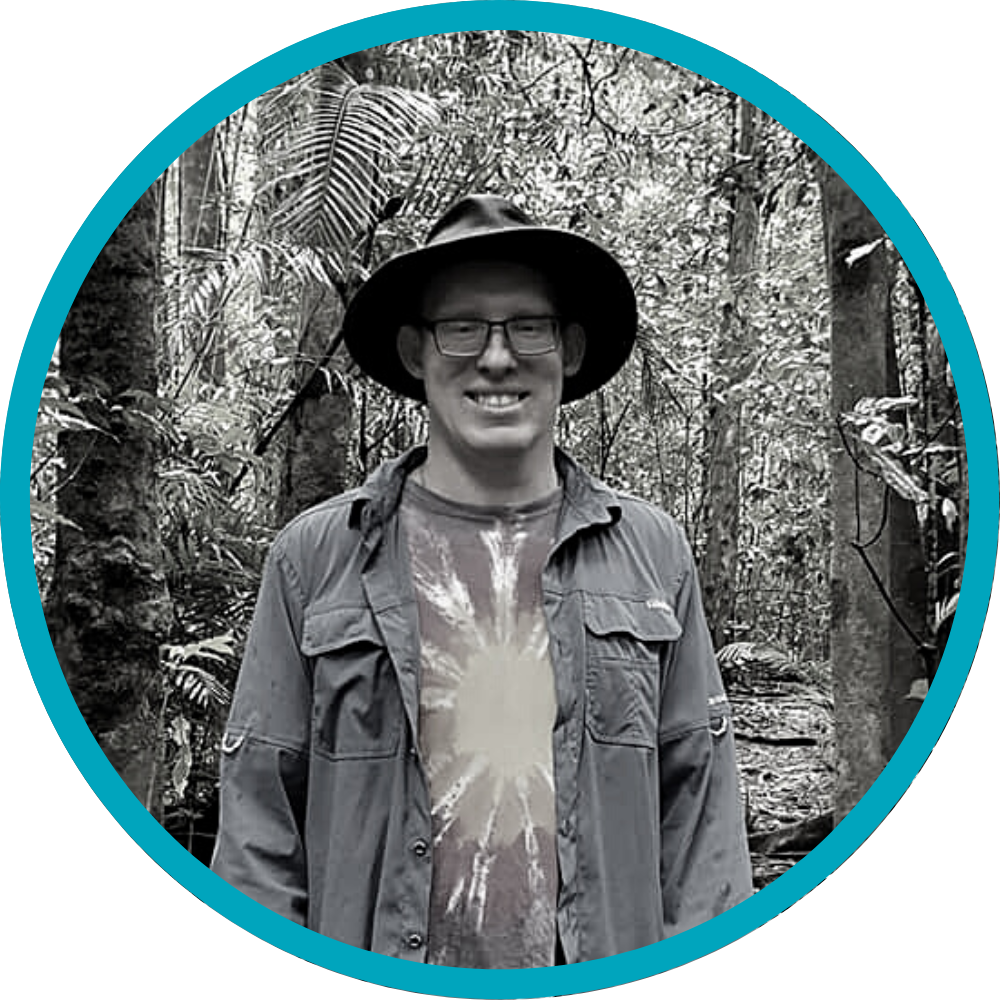 Mathew Townsend – 
Nature Freedom
Mathew Townsend is a neurodiverse social entrepreneur based in Brisbane. He is passionate and experienced in starting up businesses, public speaking engagements, environmental management, and sustainability.
Mathew grew up facing social and employment barriers that lead him to start up his own business – Nature Freedom, so he can hire himself and other people with disabilities. His dream ambitions are focusing on an inclusive, diverse, and sustainable society, especially his passion about protecting nature from destruction, climate change and improving sustainability in our community. Nature Freedom, his business aims to improve accessibility and inclusion in outdoor adventures and nature-based activities.
Leveraging off big international events to influence change
Hosting a city or state wide event provides an opportunity to improve accessibility & inclusion on a larger scale. Discover what's involved, the cooperation required, the impact on the destination and the accessible legacy it leaves.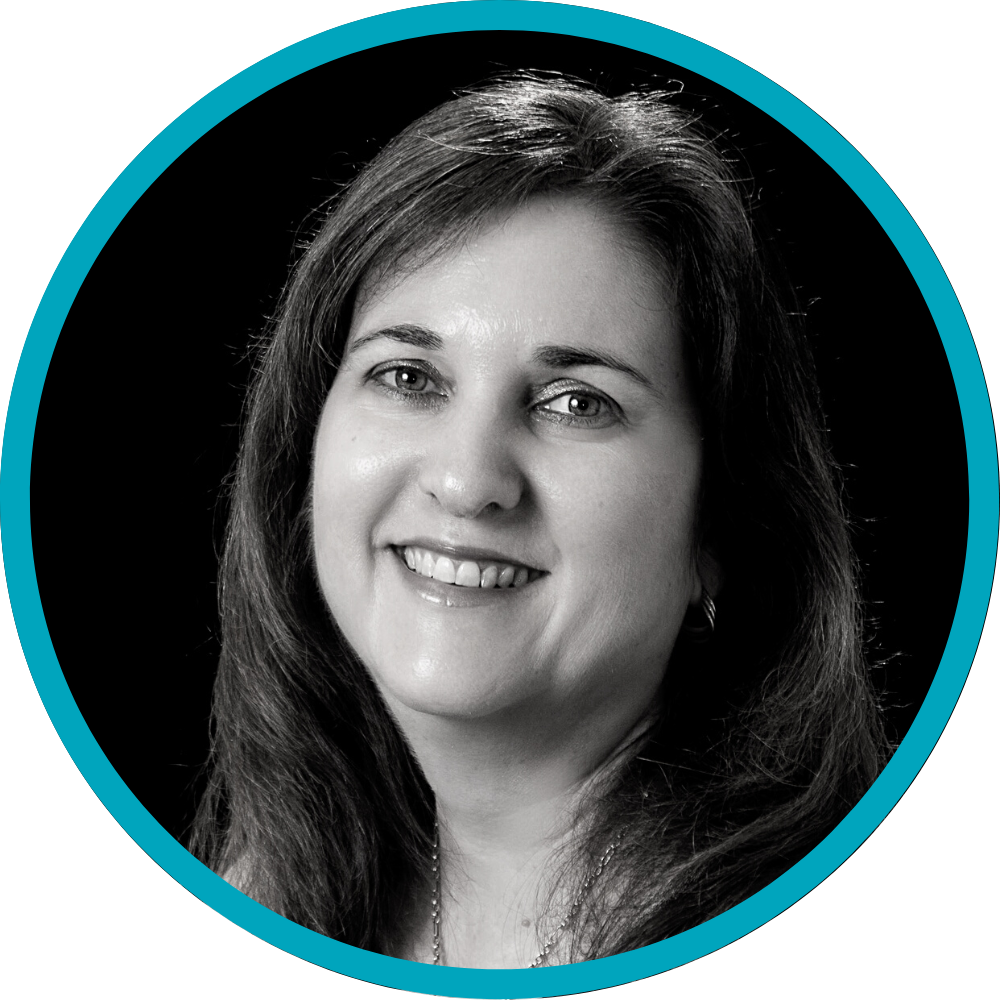 Gayle O'Brien – 
Queensland Government
Gayle is the General Manager, Policy, Partnerships and Events, Department of Tourism, Innovation and Sport.
In this role, Gayle acts as the champion for industry, working closely with industry leaders, Tourism and Events Queensland, Stadiums Queensland, and other government agencies to bring the tourism industry strategy to life and deliver outcomes over the next ten years. She leads the delivery of Towards Tourism 2032, Queensland's tourism industry strategy, an enduring framework to guide the industry and government partnership to deliver long-term growth and success for Queensland tourism.
Gayle is an experienced professional who has held executive roles in international business, marketing, government and stakeholder relations. Her experience includes senior roles in metropolitan and regional Queensland, as well as in Asia.
Prior to her current role, Gayle led the development and implementation of Queensland Government strategies and programs focused on tourism, major events, small business, migration, international education, export and investment attraction.
From 2020 to 2022, she led the government's COVID-19 tourism recovery efforts including delivery of over $150 million in tourism industry support packages and developed initiatives to help future-proof the industry.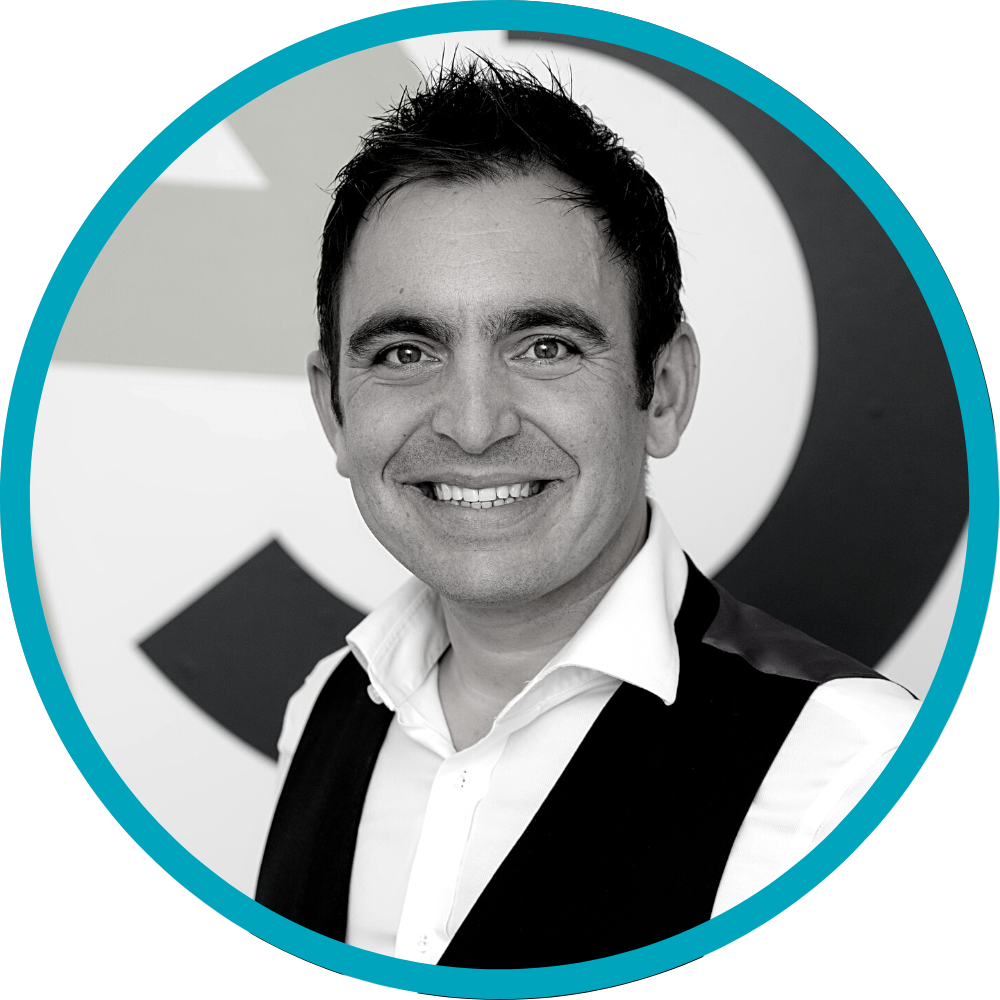 Steven Mifsud MBE – 
Direct Access Consultancy
Steven established Direct Access in 2004 growing the firm into an international award-winning accessibility consultancy working on some of the world's most iconic projects including world expositions, Olympics and UNESCO World Heritage Sites. For Expo 2020 Dubai, Steven was appointed Director of Accessibility responsible for all aspects of access and inclusion during the construction and operation stages of the event. In 2021 he was awarded the MBE by Her Majesty Queen Elizabeth II for creating a more accessible world.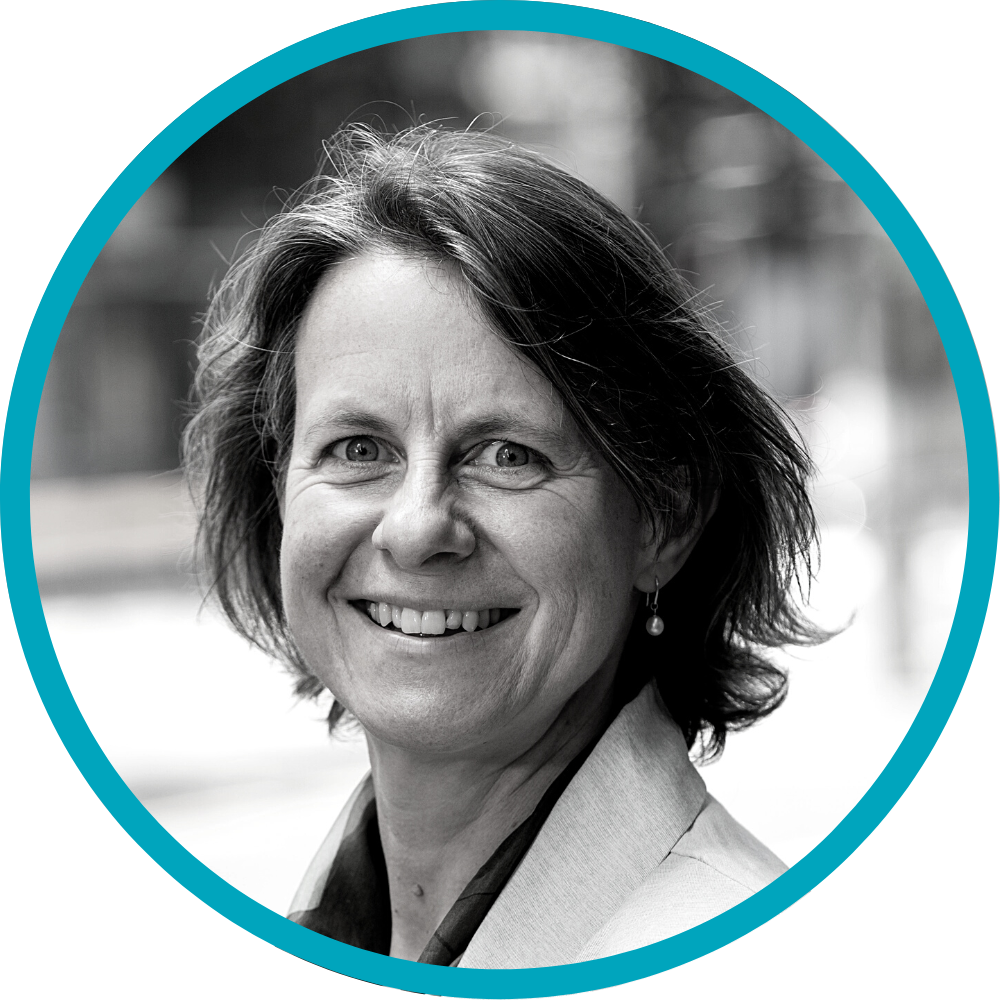 Maria Groner –
Travellers Aid
Maria is the Operations Manager at Travellers Aid, based in Melbourne. With a strong passion for access and inclusion, Maria has been instrumental in expanding Travellers Aid's services from major transport hubs into the events and tourism spaces. Working closely with transport providers Maria also looks after accessible disruption assistance services during major public transport disruptions. Maria loves creative and innovative approaches to problem solving to address barriers that are in the way of true and full access and inclusion.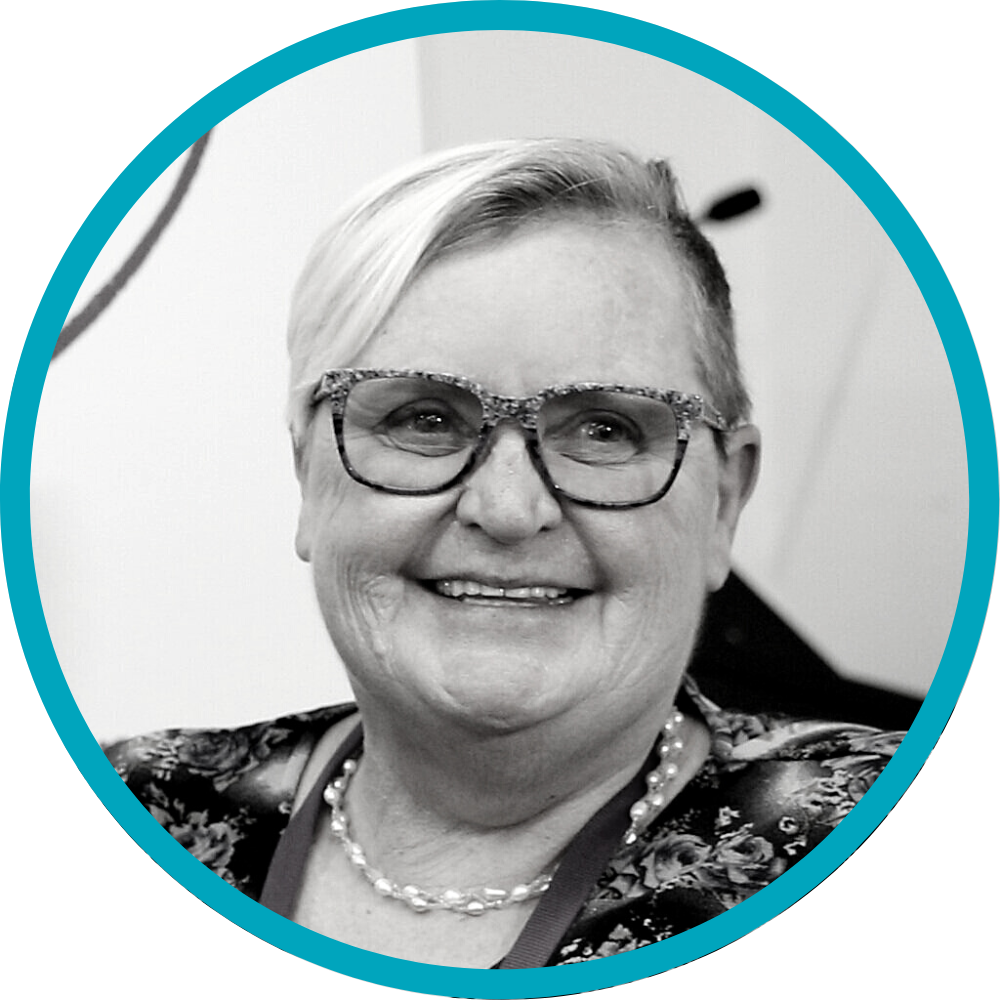 Tricia Malowney OAM – 
Department of Transport in Victoria
Tricia Malowney is the Chief Accessibility Advocate to the Department of Transport in Victoria. Her role is to amplify the voices of people with disabilities and to ensure inclusive end to end journeys. Tricia is looking at the opportunities for accessible tourism arising from the Commonwealth Games. She was recently awarded a Churchill Fellowship to look at end to end public transport journeys for people with disabilities
How to create your disability inclusion action plan
Learn how to consolidate all you've learned at this Conference into a plan on how to build your business to meet its full accessible potential.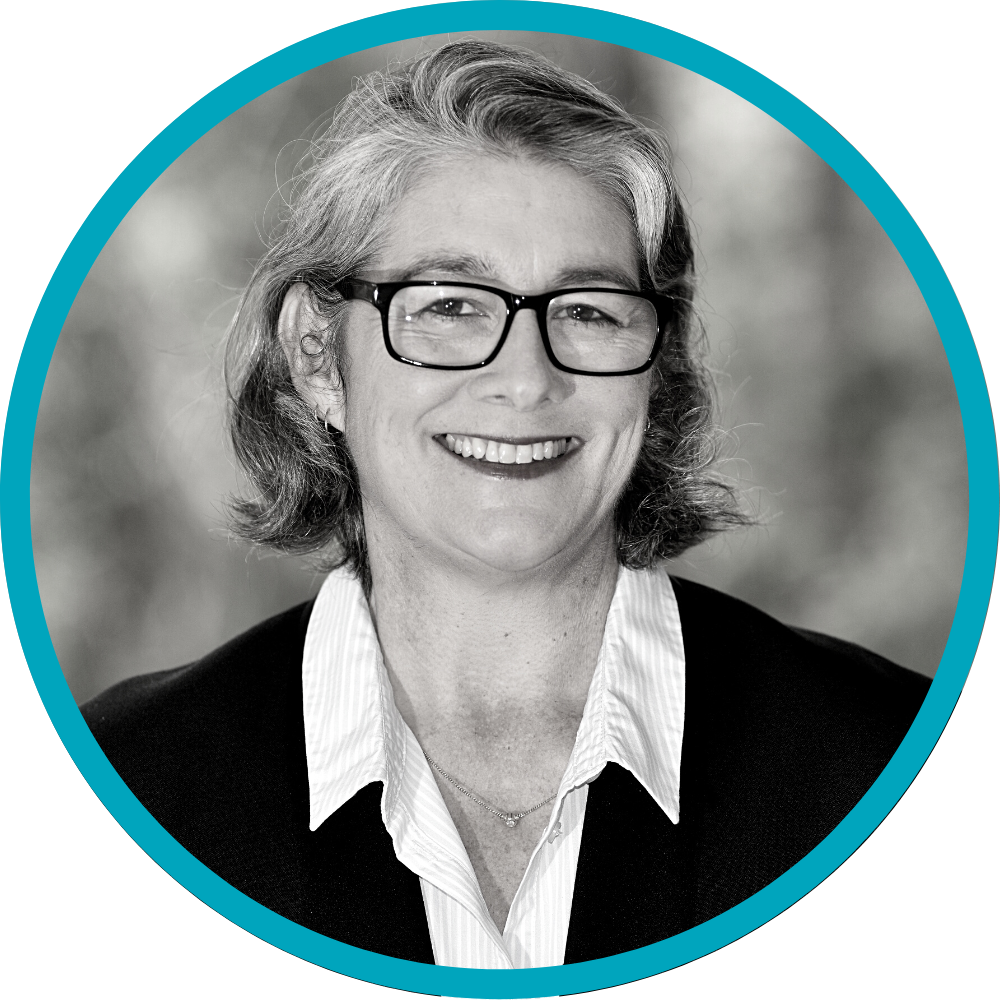 Melissa James – 
Inclusive Tourism
Melissa James, founder of Inclusive Tourism, began her accessible tourism crusade in 2012 after experiencing firsthand the challenges of travelling with people with access requirements. She is a qualified access consultant with a decade of experience in the accessible tourism space.
Melissa has a focus on working with Councils to create accessible destinations. Projects typically begin with educating businesses on the market and expand into conducting audits of all elements required to create an accessible destination.
She provides advice, mentoring and support to implement change within businesses and Councils. By identifying barriers and recommending simple, inexpensive improvements she enables stakeholders to maximize accessibility. She provides training to build capacity and ensure the needs of people with disabilities are met.
Side Events
More opportunities to LEARN AND CONNECT
Networking Cocktail - Friday April 28th
Join us for a connecting opportunity like no other! Right after the end of our Gold Coast Conference, join us for a networking cocktail, enjoy some tasty drinks and food and chat with fellow delegates.
Exclusive side events available to registered attendees...
We thank our sponsors for the day
ONLINE PROGRAM
May 11th - AITCAP Platform
If you can't wait to join us, don't forget to join our continued conversation
Discover the latest information on our program
Location: AITCAP Website

Time: Thursday, May 11th, 2023
11.00 am to 4.30 pm AEST

Followed by a Virtual Get-together for even more opportunity to CONNECT
We'll open our Live Virtual Conference at 11.00 am AEST (Sydney time). 
There'll be breaks every hour and a half, and you'll be able to join at any time of the day. All sessions will include captions, Auslan interpretation and a transcript of all slides used by speakers for screen-readers.
Recordings will be made available less than 24 hours after the event to all registered attendees. 
11.00 AM - Welcoming Address and Welcome to Country
Rory O'Connor – Welcome to Country
Mayor Tom Tate – City of Gold Coast
Todd Bolton – GetAboutAble (MC)
11.20 AM - How to use technology to accelerate the booming of accessible & inclusive travel
Here are some tangible ways to share accessible & inclusive information with your potential visitors and customers
The lack of reliable information about the level of accessibility and inclusivity of tourism destinations and services is one of the main barriers for would-be travellers with access requirements. This represents a lost economic opportunity for tourism providers. In this session, we welcome entrepreneurs that have tackled this problem and share how technology can help make that information available and extend significant long-term value to all visitors, including those living with a disability.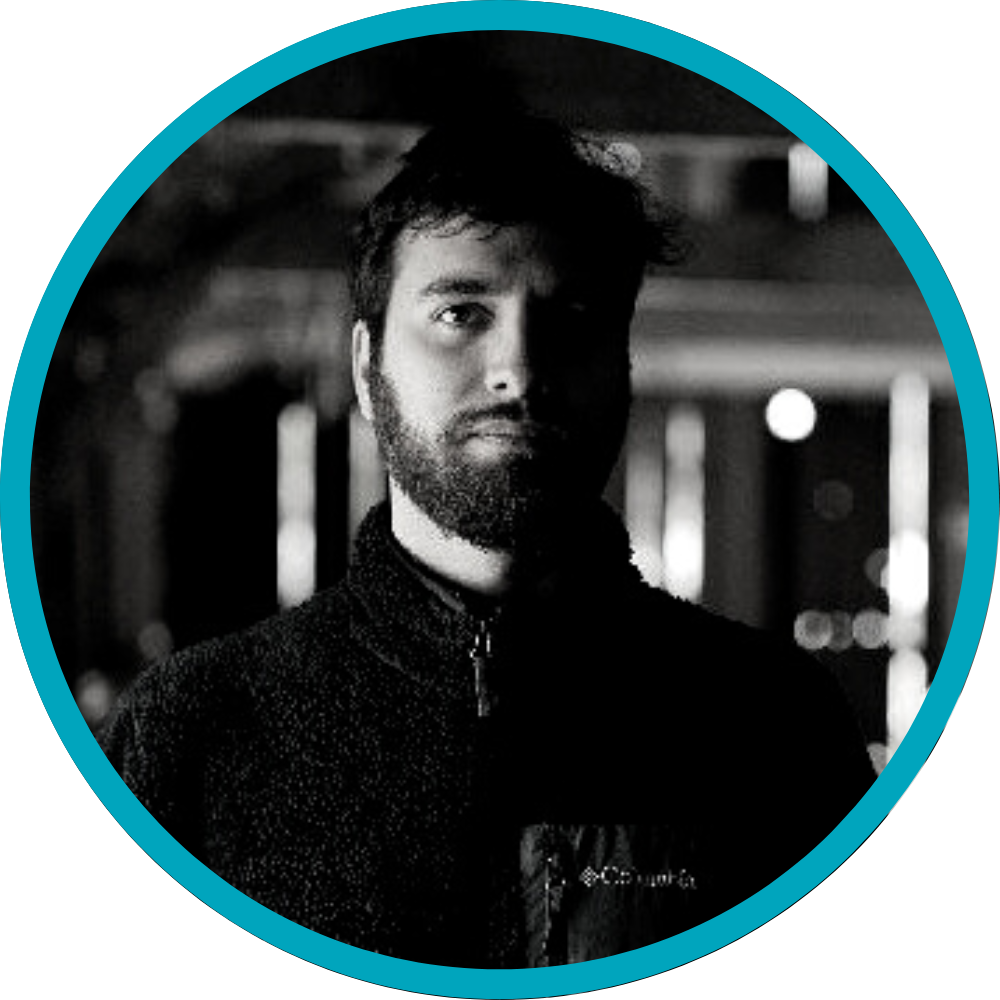 Camilo Navarro –

Wheel the World
Camilo Navarro has built his entrepreneurial journey ground up, beginning his career at 18. He worked his way through university in his native Chile, completing his studies in Business, Economics, and Project Evaluations. He moved to San Francisco to pursue his Entrepreneurship & Project Management studies at the University of California, Berkeley. After graduating, he started www.wheeltheworld.com.
He led the first-ever wheelchair-user expedition to complete the W trek in Patagonia. After that accomplishment, he and Alvaro Silberstein co-founded wheeltheworld.com, an online marketplace where seniors and people with disabilities can find and book accessible places to stay, things to do, and multi-day trips worldwide. With accessible experiences in more than +170 destinations worldwide, the company is breaking barriers in the travel industry.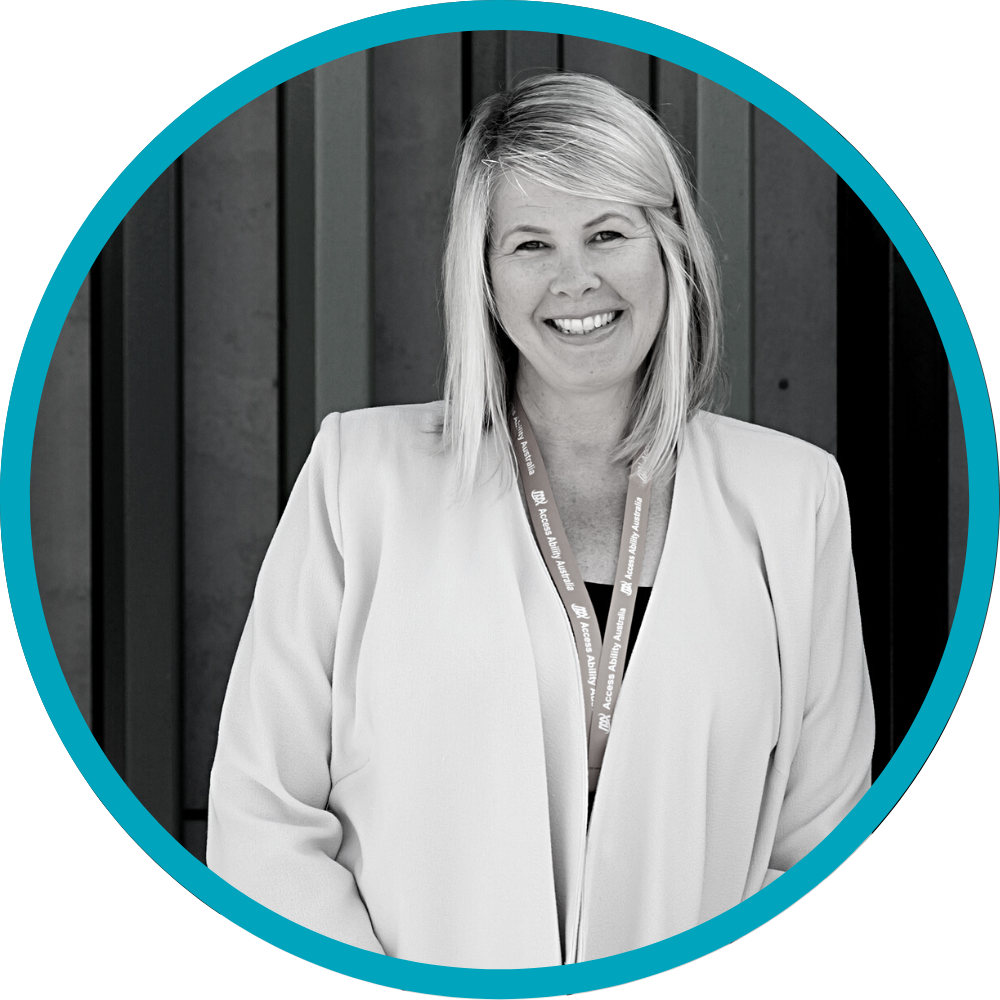 Maxine Parker –
Access Ability Australia
Access Ability Australia is an intervention idea founded on the experience of the two Co-Founders, Maxine Parker and Judy O'Connor.
With over 30 years of combined experience working within disability, education and community with adults and children, both Maxine and Judy have a wealth of professional and lived experience of disability. Maxine has a hearing impairment and Judy is the parent of a child with a disability.
We are the proud founders of a better way: a way to decrease barriers and increase enablers with a platform that supports an innovative social inclusion movement that best supports the broader community, regardless of ability, now and into the future.
Access Ability Australia truly value seeing the positive difference our products and services deliver. Word-of-mouth advocacy in-explicitly builds and extends upon our first-rate reputation.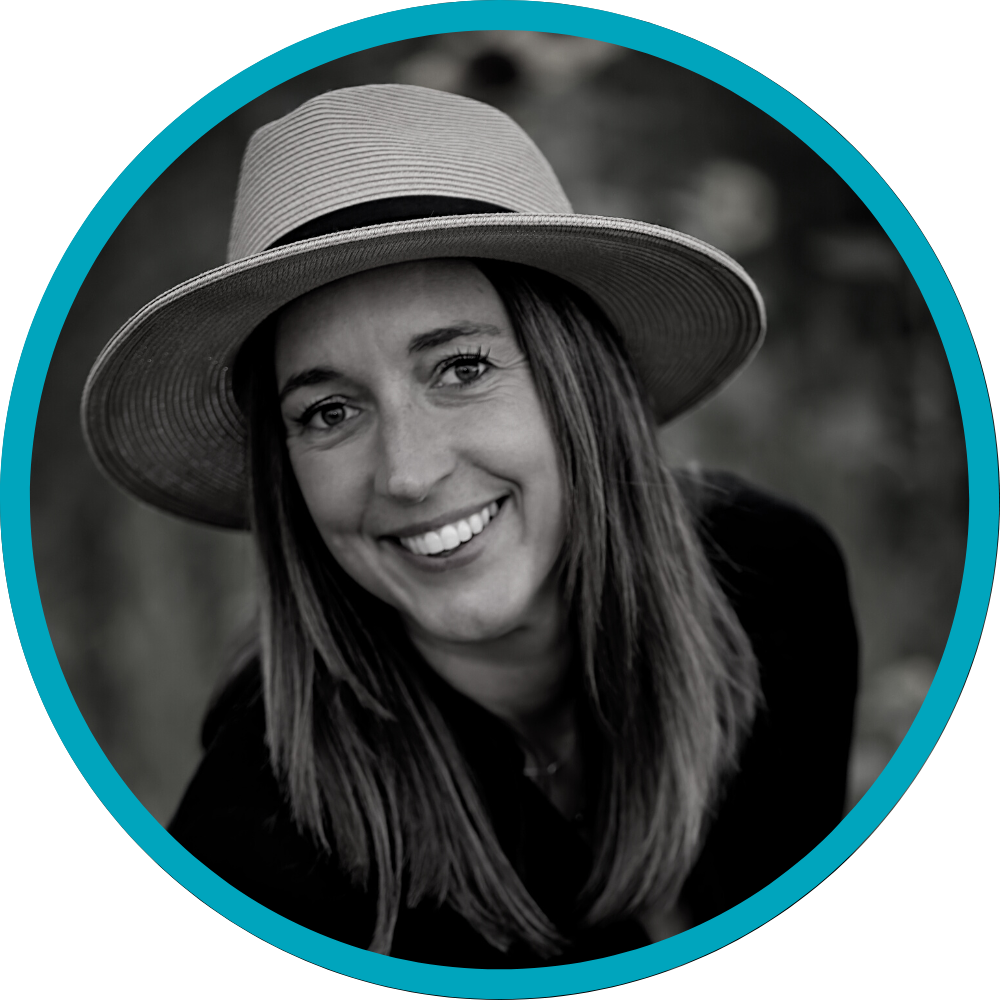 Meegan Winters –
Able Eyes
Meegan Winters is the CEO/Co-Founder of Able Eyes. Her experience as a special education teacher teaching students on the Autism Spectrum paired with her real-life experience of having a best friend who was a wheelchair user  (now an angel) sparked the idea behind what is now a worldwide business helping people of all abilities access the community with confidence and comfort through the use of virtual tours (www.AbleEyes.org). 
Meegan has worked with individuals with varying needs and Autism for over 20 years. 8 years as an in-home consultant, 7 years as a classroom teacher, and 3 years as an Assistant Principal in a centre-based special education school. Her goal is to provide opportunities for people of all abilities to have meaningful experiences that create a beautiful life filled with joy!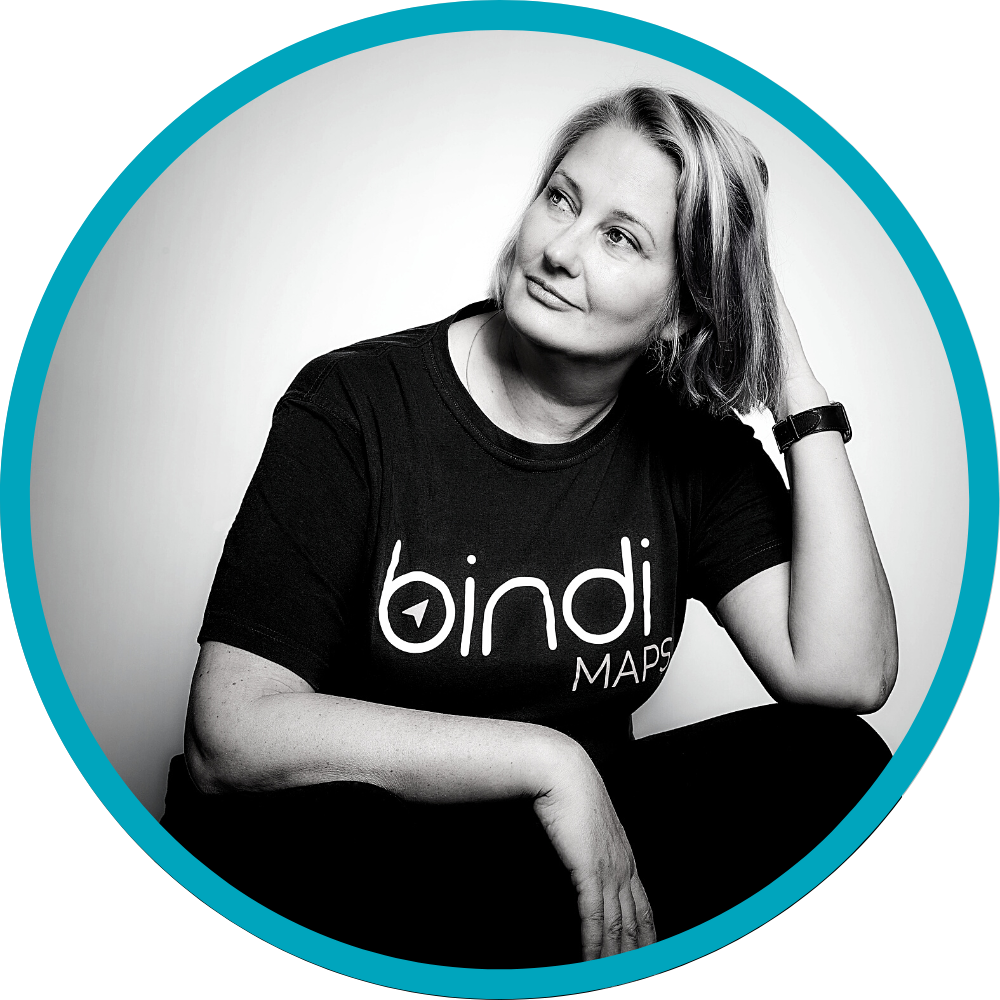 Anna Wright is the CEO and Co-Founder of BindiMaps – a navigation app revolutionising the way we navigate indoor spaces.
Launched in January 2017, BindiMaps is an award-winning smart cities technology startup, bringing accessibility to people and places currently out of bounds for people who are vision-impaired. By providing a navigation tool that works where traditional GPS does not – inside major public precincts such as university campuses, airports, shopping malls and office buildings – BindiMaps offers increased convenience for most, while fundamentally changing the lives of people with a vision impairment, allowing them to navigate public spaces independently and safely.
Anna developed the idea for BindiMaps after undergoing years of major surgery to save her own eye-sight – a daunting experience that led her to ask the question "how can we make the world more accessible for people with vision impairment?". Prior to launching BindiMaps, Anna had helped many other businesses move from startup through to IPO, as a consultant specialising in Business Development and Business Analysis. She holds a PhD and has built an academic career as a Senior Lecturer at the University of Technology Sydney, researching and teaching in the areas of Innovation and Valuation.
11.50 AM - Case study: Mobility Mapping on the Sunshine Coast
A case study on using technology to improve accessibility and how it benefits both your community and your visitors
This session perfectly illustrates how technology can improve access and how this, in turn, can benefit both the local community and tourism visitors. It is a project led by the Sunshine Coast Council, another great leader of change in Queensland.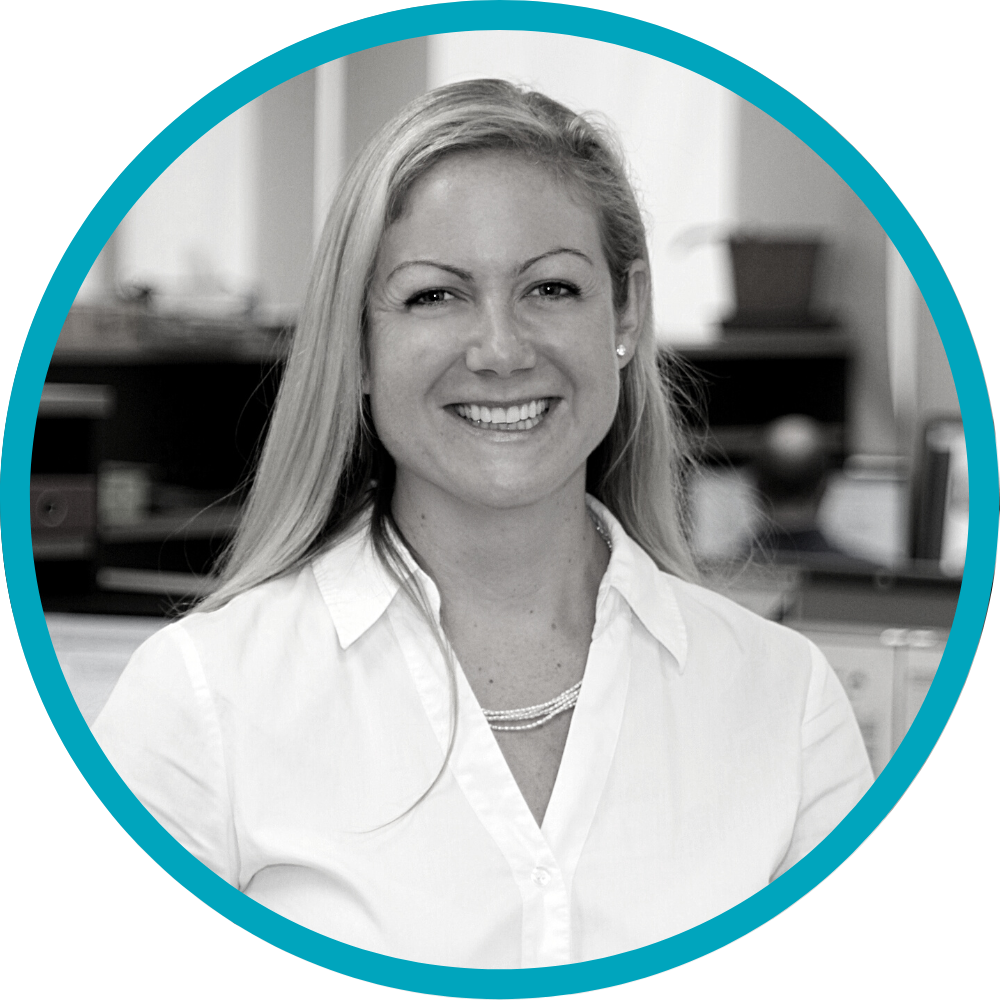 Evelyn Murphy –

Sunshine Coast Council
Evelyn is an Urban Designer working in the Sunshine Coast to improve access and inclusion for our community and visitors. They are implementing programs to identify accessible routes and accessible and inclusive destinations across their wonderful coastal areas and hinterland towns. They are making maps and accessible platforms to plan and prepare the way.
12.00 PM - The Importance of Accessibility in Travel Awards: A case study of the Japan Travel Awards
What are the benefits for a destination of celebrating organisations that promote access and inclusion?
Why was accessibility introduced in the Japan Travel Awards in the first place and how did it take the lead in the awards? Why is it crucial to have accessibility as a primary category in travel awards? The discussion will include Ally and Seiya Hongo, the founders of the Japan Travel Awards and Josh Grisdale, a leading Japan-based accessibility advocate and consultant and a judge for the Japan Travel Awards.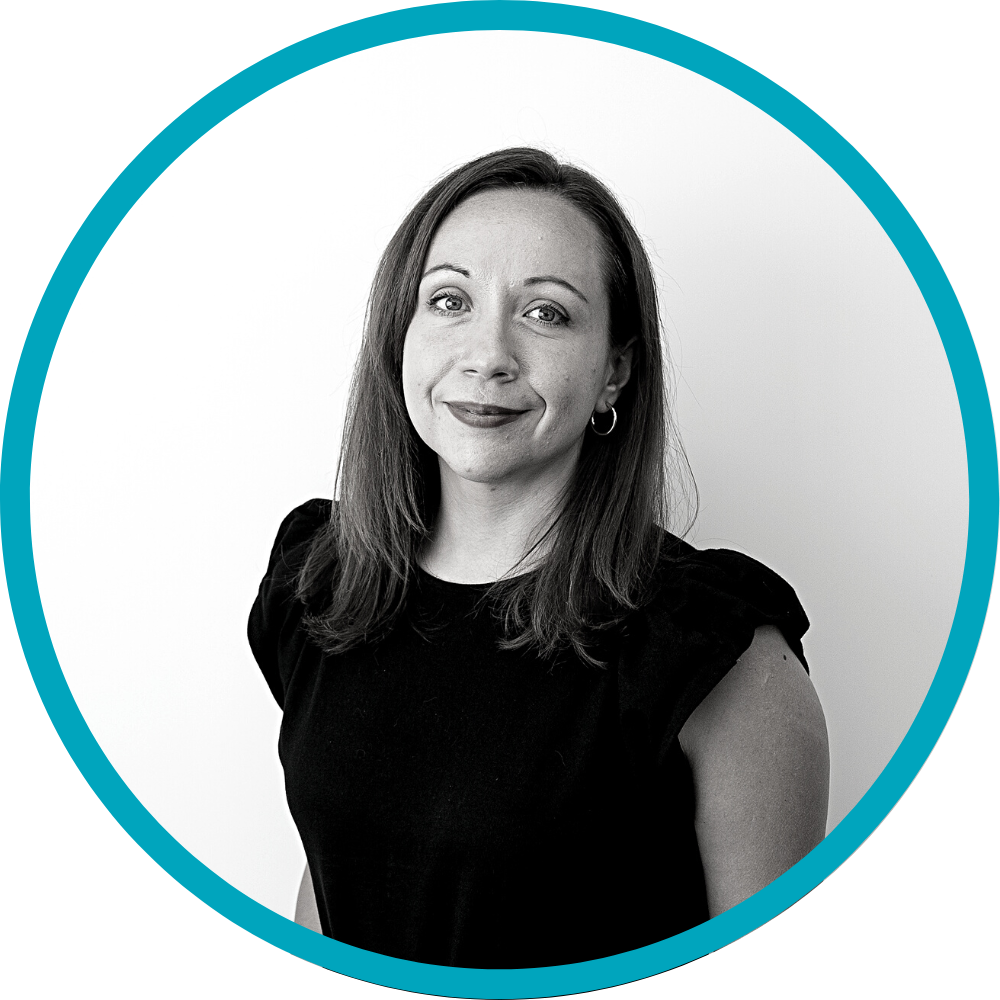 Ally Hongo – 
Shiitake Creative & Japan Travel Awards

Writer and editor based in Tokyo, Japan. Co-founder of Tokyo-based creative agency Shiitake Creative, the founding company of the Japan Travel Awards, an initiative to promote inclusion and diversity in Japan's tourism. Originally from Bulgaria, Ally has lived in Japan for over 22 years.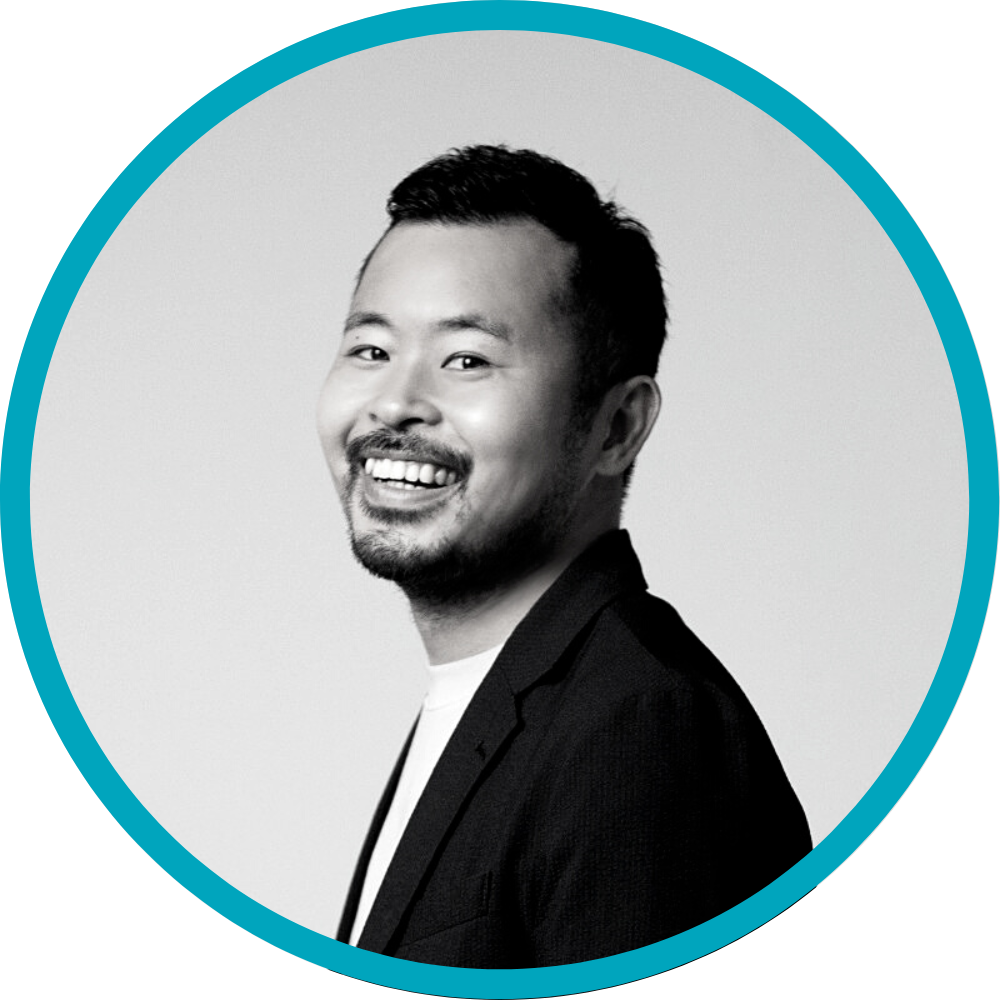 Seiya Hongo – 
Shiitake Creative & Japan Travel Awards
CEO and co-founder of Tokyo-based creative agency Shiitake Creative Inc., Japan Travel Awards' operating company. Born in Saitama, Japan, Seiya has lived overseas for over a decade, spending most of his childhood in Indonesia and early adulthood in the U.S. and South America. After returning to Japan, he started his career at Sumikin Bussan Corporation (now Nittetsu Bussan Co., Ltd.), and later joined the creative industry as a producer with GPlus Media Inc. and ENGAWA Corporation, two of Japan's largest English-language media companies. In 2020, Seiya co-founded Shiitake Creative, focusing on content production and marketing consulting for tourism agencies and local governments. Seiya co-founded the Japan Travel Awards, an initiative to promote inclusion and diversity in Japan's tourism industry.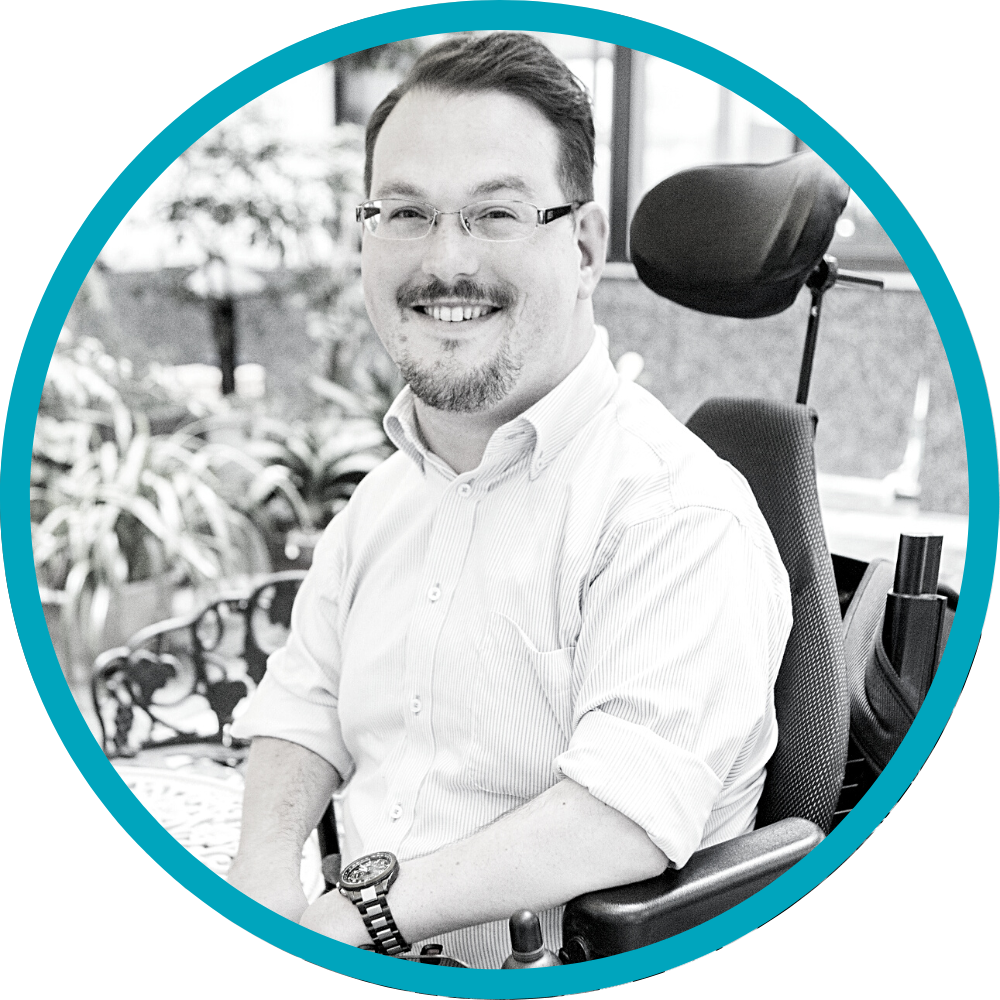 Josh Grisdale runs TabiFolk, an accessible travel online community, as well as Japan's largest accessible travel information site, Accessible Japan. He has been a judge for the Japan Travel Awards since 2021.
12.45 PM - How an Accessibility Champion can lead effective change in your business
How will having accessibility champions around ignite change in your tourism organisation or destination?
Chris Veitch and Jane Cooper explain the role that inclusive tourism champions play at the national, regional and local levels within both the political and business arena to influence and support change. They argue that this change has to run deep and be a cultural change within Government and the private sector so that eventually Champions become redundant because we ensure that all development in the public realm and private business is based on universal design and service principles.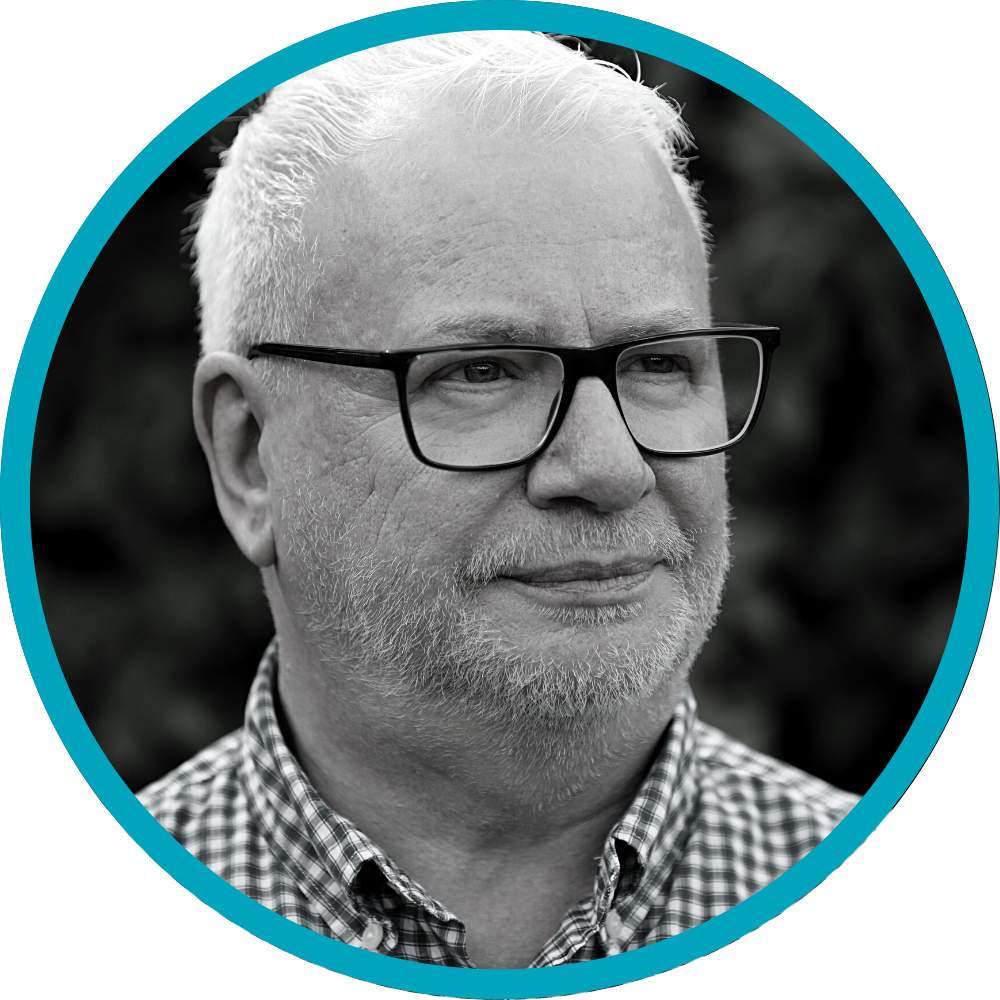 Chris Veitch – 

Access New Business
Chris Veitch is an independent consultant with wide experience in the field of accessible tourism. After gaining a First-Class degree in Tourism Management, he worked in the English Tourism Council (ETC) managing projects to improve the accessibility of tourism in England. In 2003 he set up his own practice.
Chris has been involved in some significant European projects and works closely with VisitEngland, Visit Scotland and Visit Wales, to help develop and promote Accessible Tourism in the UK
In February 2017, he was appointed for a three-year tenure by the UK Government to be the Disability Champion for the tourism sector.
In Australia he has helped promote Accessible Tourism with Tourism Australia, Austrade, Visit Melbourne, Local Govt New South Wales and others.
He was a Vice-Chair of the UK Charity Tourism For All. He is currently a member of the European Network for Accessible Tourism (ENAT) and England's Inclusive Tourism Action Group (EITAG).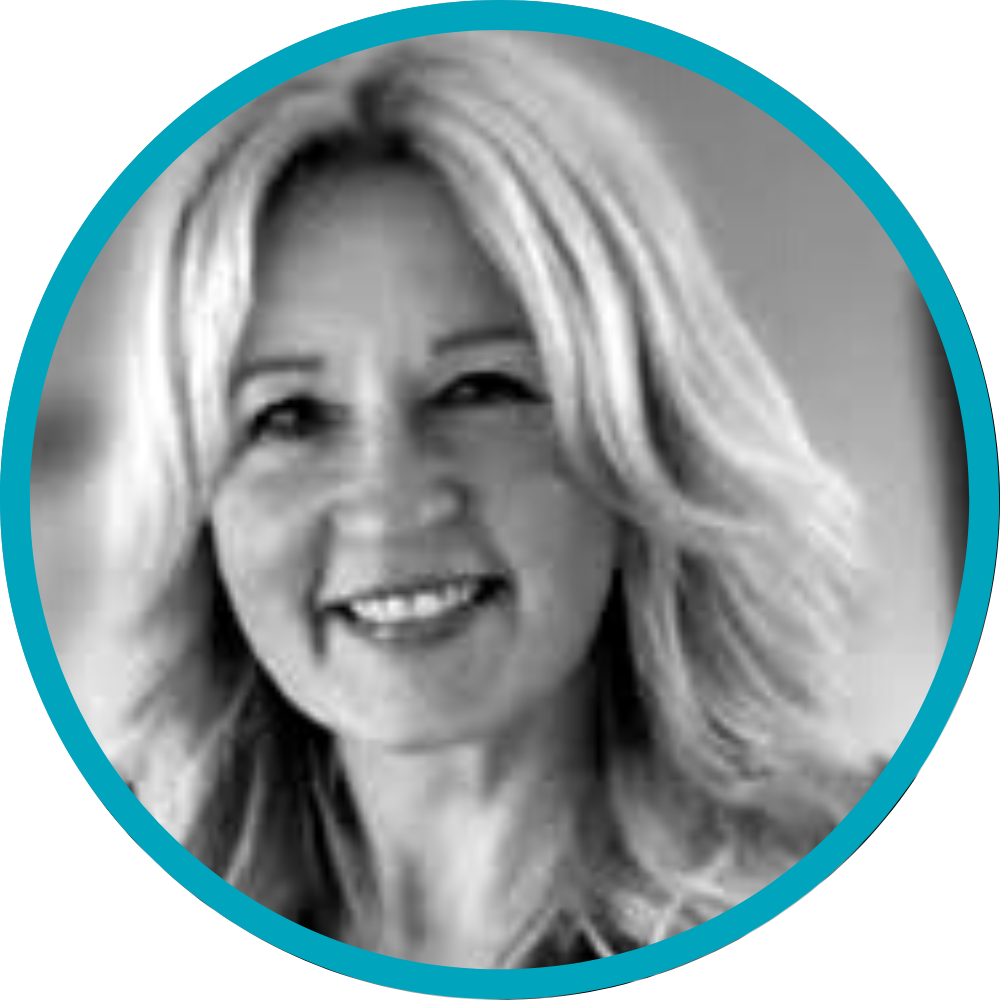 Jane Cooper – 
Access & Inclusion UK
Jane Cooper is Managing Director of Access & Inclusion UK which provides access consultancy, training, auditing and inclusive design services to clients throughout the UK.
As well as being an access consultant and training and development professional, Jane is also mum to a severely disabled daughter, bringing first-hand insight and a practical approach to everything the company does.
Jane is co-founder of the accessible tourism charity Accessible Derbyshire, is a member of the England Inclusive Tourism Action Group and an Honorary Executive In Residence at Sheffield Hallam University. She has been a Changing Places campaigner since 2003, is a reviewer for the Rough Guide to Accessible Britain and was invited to speak at the World Summit on Accessible Tourism in 2018.
Combining her professional expertise in access consultancy, training and development and business improvement with first-hand experience, Jane's insight provides a unique contribution to the accessible tourism sector.
1.15 PM - A Time to Change - Campaign strategies to get industries moving
What are the 6 key success factors to run an efficient campaign for change towards more accessibility and inclusion in the tourism industry?
Nina Smith from TravelPaws and Michele Erwin from All Wheels Up discuss a topic relevant to all who are considering change, both big or small, and whether they work in their own organisation or as part of a company. They will be sharing with us two significant industry change initiatives they are both championing and the six critical success factors these have in common.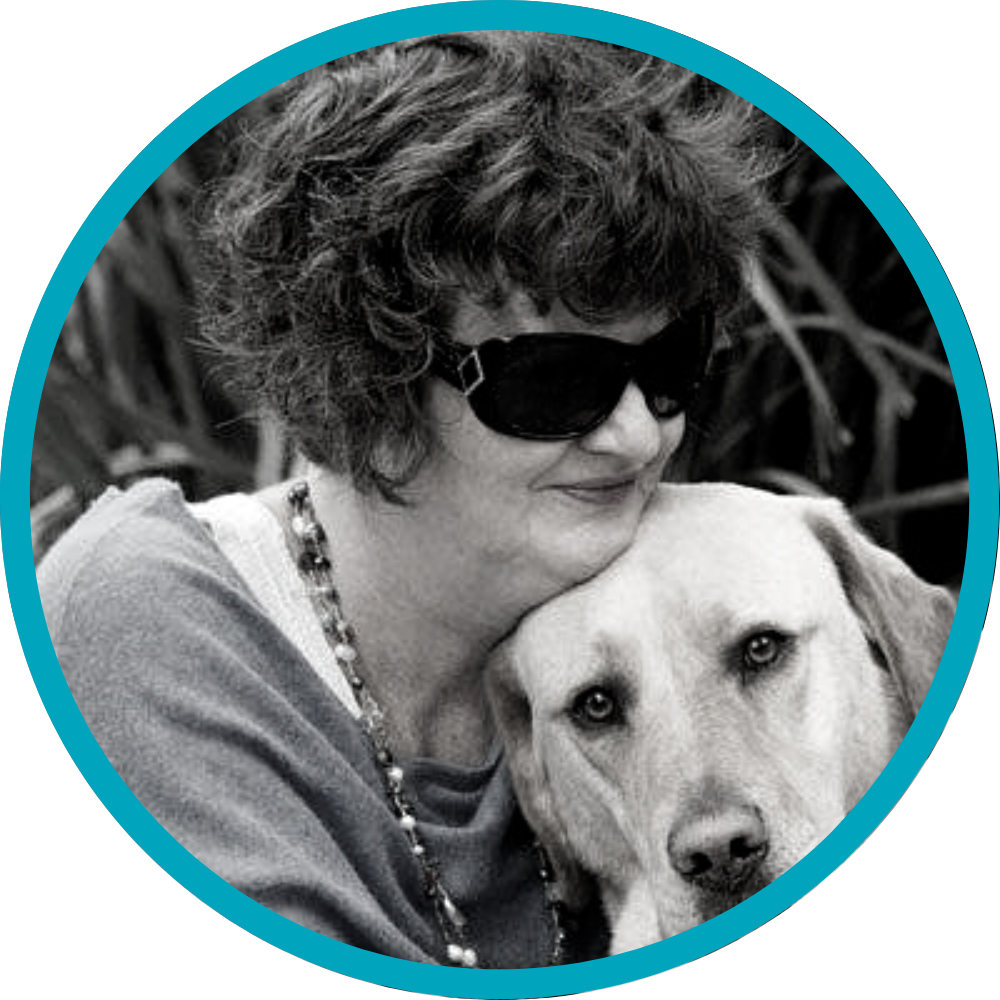 Nina Smith is Founder & Director of TravelPaws, which is a leading new Community Initiative in Assistance Dog travel with networks in 16 countries across the world. Her home is in Victoria, Australia with her beautiful Guide Dog Nixon. Nina has been in a range of senior management and consultancy roles across industries in the private, public, and not-for-profit sectors.
Her passion is volunteering her background and expertise by supporting and advocating for Assistance Dog Handlers, which also includes actively sharing in sector development.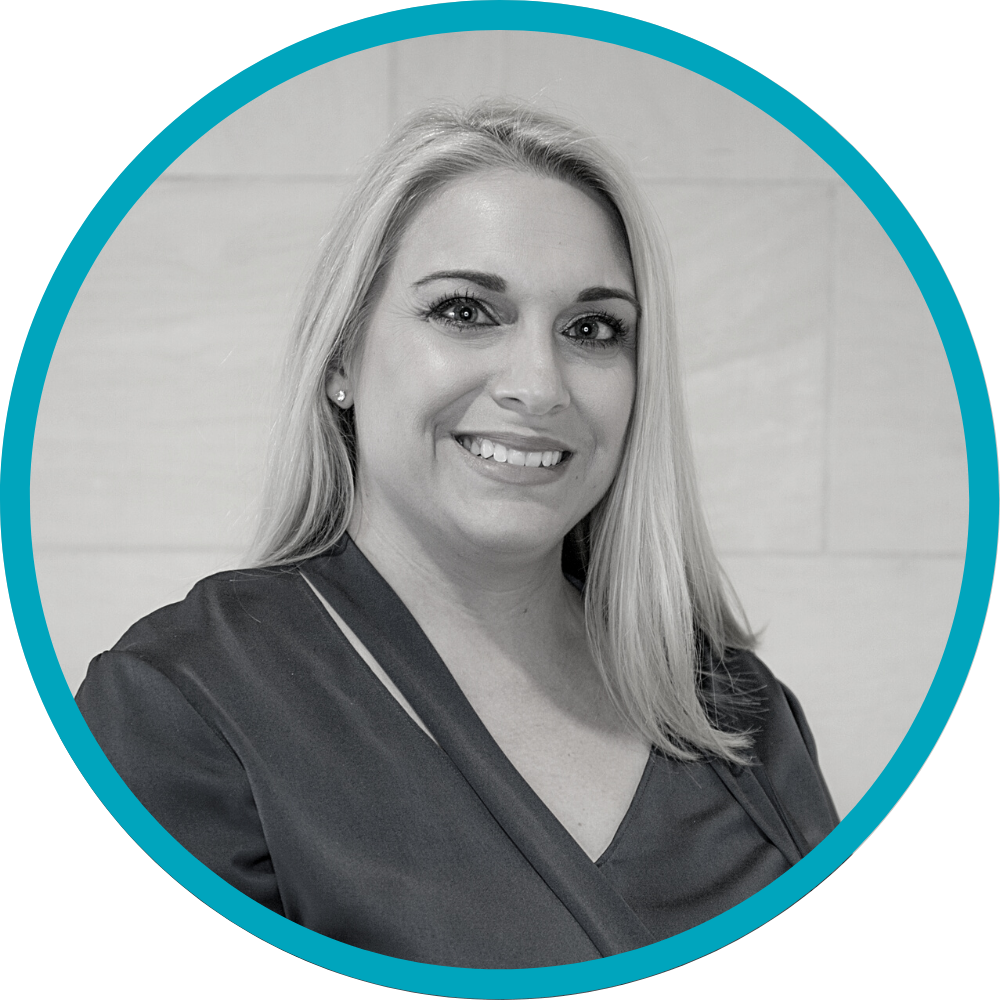 Michele Erwin – 
All Wheels Up
Michele Erwin is the Founder and President of All Wheels Up. Her interest in accessible air travel began in 2011 when it became clear traveling with a person who has a severe physical disability and uses a wheelchair was not safe. Today, Michele works to further accessible air travel through research related initiatives. All Wheels Up is the only not for profit in the world funding the research necessary of wheelchairs and wheelchair securement systems for in-cabin use. She has presented at TEDx, the FAA, Congress, the United States House Transportation committee, RESNA, Airlines and the Access Board. Before founding All Wheels Up, Michele had a successful Career in the Fashion Industry working on the management teams for notable fashion houses such as Ralph Lauren and Calvin Klein.
1.55 PM - How can accessible tourism intersect with medical health and wellness tourism?
Let's talk market potential and how making your destination more accessible will help you cater not only to people with disability but to an even bigger share of the population
One of the "sister-markets" for accessible & inclusive tourism is medical health and wellness tourism. Our panellists argue that accessible travel is part of the patient journey, be it medical health or wellness, and that given the demographics of those travellers, taking accessibility and inclusion into account can greatly benefit tourism providers and destinations.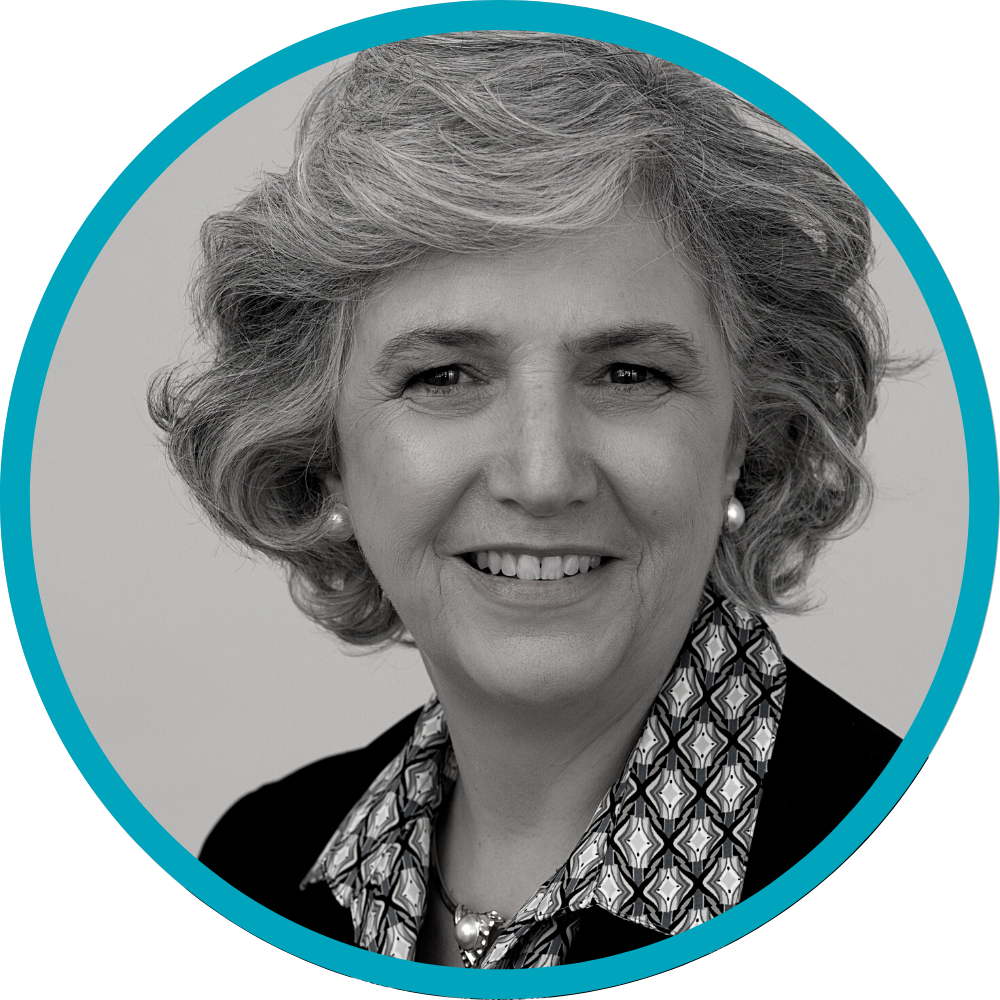 Dr Elizabeth Ziemba – 

Medical Tourism Training
Ms. Elizabeth Ziemba, JD, MPH, is a pioneer in the fields of wellness, health, and medical travel having established Medical Tourism Training in 2009 as the first training company dedicated to the specific needs of the sector. With a track record of success in consulting projects around the world, Ms. Ziemba works with governments, healthcare providers, associations, health clusters, and hospitality services conducting market research, marketing, organizational and business development, and other services to assist clients to achieve their goals. Health travel and accessible travel compliment each other using many of the same services and products.
Michelle Massey –
Amplify Travel
Michelle Massey has a long career as Senior Executive within large organisations across the tourism and entertainment industry. She has also owned and managed a number of small businesses ranging from online fashion, to successful MLM's, to now her existing businesses including Amplify Travel – Accessible Travel Specialists, the Agency making travel possible for all ages and abilities.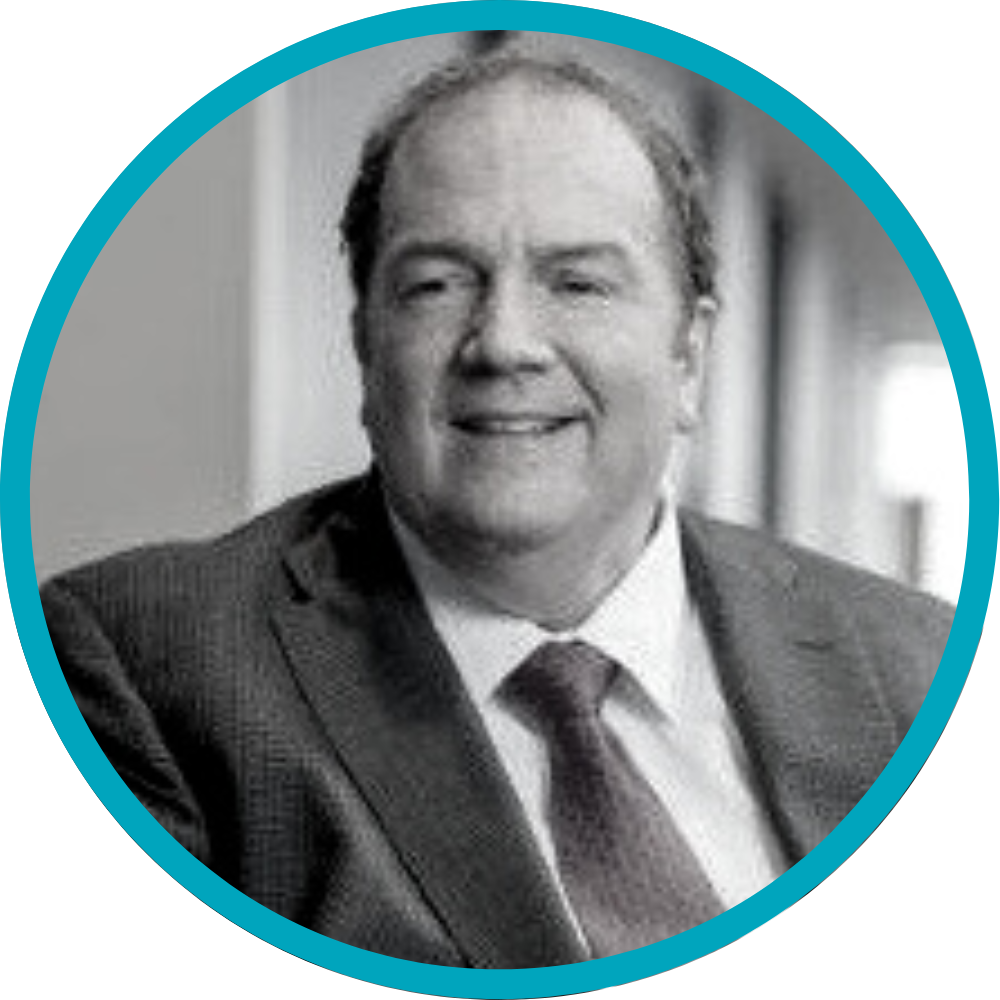 Fred Maahs, Jr –

Maahs Travels
Fred suffered a spinal cord injury and became paralyzed from the chest down just a few days before starting his first year in college. He has used a wheelchair ever since. After obtaining his degrees in Business and Marketing, he spent more than 30 years as a corporate executive working for Fortune 100 and Fortune 30 companies. He has worked with the local, state, and federal levels of government on disability-related issues. He is a Past Chair, and serves on the National Board of Directors for the American Association of People with Disabilities. Fred founded FJM Solutions, LLC in 2019 and Maahs Travels in 2021.  Maahs Travels (www.maahstravels.com) works across the globe to refine accessible travel, provide accessibility, diversity and inclusion training, and define market potential and strategies to attract more people to global destinations.
2.25 PM - Approaching accessible and inclusive tourism in the Asia-Pacific region
Don't take our word for it, trust your peers! A travel operator, an accommodation provider and a national tourism organisation share their journey towards accessible & inclusive tourism and how much benefit it brought them.
Across the Asia-Pacific region, the travel and tourism industry must change to be more inclusive and accessible in order to be sustainable. In this session, we share how destinations can remove any social and physical barriers that may prevent travellers with accessibility needs from fully participating.
Ewan is one of the founders of Tripseed, a Thai-owned and based travel company founded during the pandemic to grow travel back better both ethically and sustainably by significantly improving equality for local employees, supporting locally-owned businesses, and providing self-sustaining growth opportunities for local communities.
Tripseed primarily works with the travel trade delivering exceptional tailor-made touring programs for luxury travellers, families, travellers wanting authentic community-based experiences, and most recently, accessible travel.
Having been in senior levels of Thailand's destination management industry for the past 8 years, Ewan was excited to finally start making a real difference as they lead the transition from an extractive model of tourism, to one that provides a socially-beneficial model and helps to preserve our destinations for generations to come.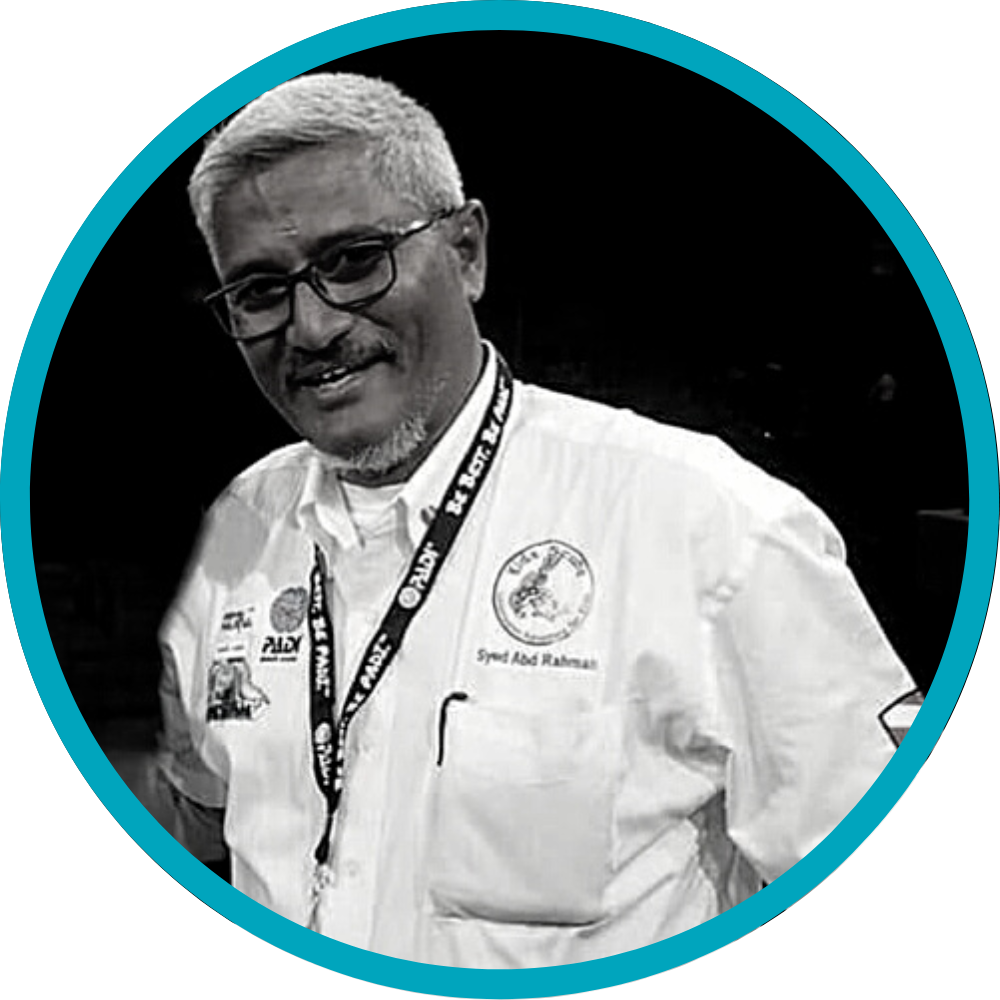 Syed Abd Rahman – 
Diveheart Malaysia
Ambassador Diveheart Malaysia
Capt (Hon) Civil Defence Forces Malaysia
Founder, Director of Kids Scuba
PADI IDC Staff Instructor#302849
PADI US Advisory Committee for Adaptive Techniques
Chairman, Accessible Tourism Committee Malaysia
Former Advisor, National Dive Council Malaysia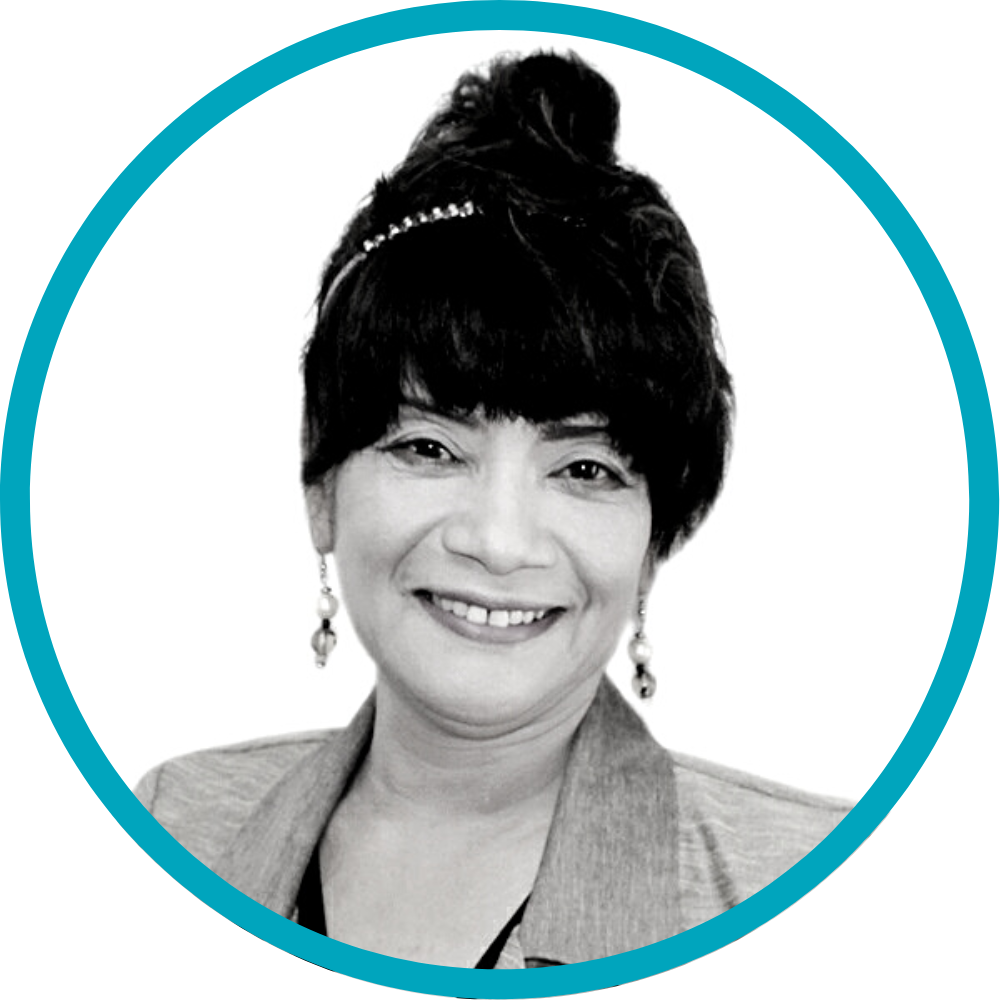 Veneranda Mateo –

 Lolo Inggo Private Resort
Veneranda Mateo is a hip amputee from the Philippines, an advocate specialist of accessible tourism and a frequent speaker, locally and internationally. She is currently managing Lolo Inggo Private Resort, an accessible private themed resort – with a nipa hut, bamboo structures and a swimming pool. During the Covid pandemic, the Department of Tourism invited her to talk online about the Barrier Free Tourism Program focusing on tourist attractions, intended for Tourism Officers of various local government units to ensure that all tourism attractions are inclusive and comply with legislation.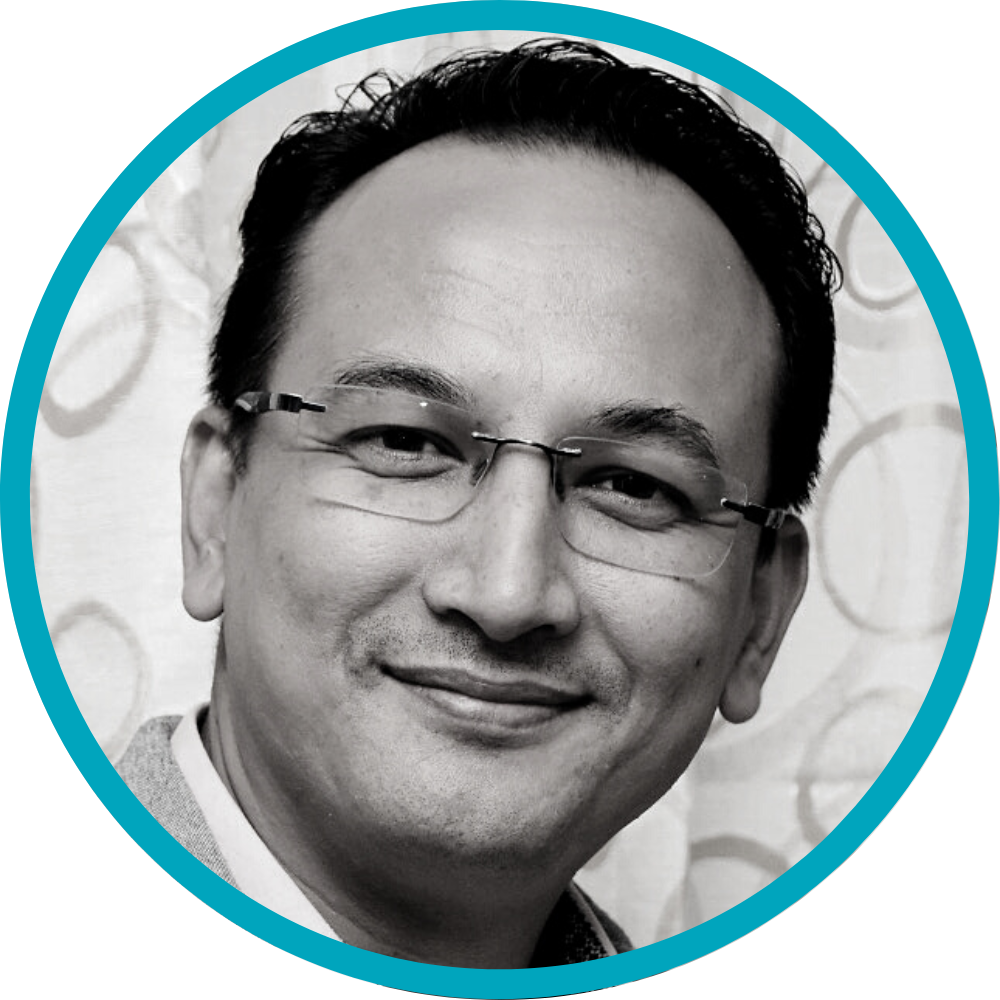 Pankaj Pradhananga – 
Four Season Travel & Tours
Pankaj Pradhananga is an adjunct faculty member ( Lecturer) in leading Business schools in Kathmandu, Division Director of Toastmasters International (District 41), Trainer / Consultant for International Development Institute -the USA and Director for Four Season Travel & Tours -Kathmandu.
He mentors professionals, business owners and students of business in Nepal and beyond. He has successfully led an innovative initiative 'Inclusive Tourism for persons with disability'. This has empowered Persons with Disabilities and helped them in social and economic integration.
He has spoken, moderated, and presented in over 20 workshops, seminars and International conferences. He also conducts Training on Effective Communication and Inclusive Leadership development workshops for business owners, Private enterprises and Public Organizations including Nepali Army.
He is an avid reader who enjoys hiking in nature and practices mindfulness.
3.10 PM - Inclusion Training for Accommodation Providers
Everyone can offer a level of accessibility. Clear information about how accessible your premises is, shared publicly with guests is the most important thing you can do.
Everyone can offer a level of accessibility. Clear information about how accessible your premises is, shared publicly with guests is the most important thing you can do. Spinal Cord Injury Australia (SCIA) and Accessible Accommodation researched and developed an online training program to assist accommodation providers to offer the highest standard of accessibility they can. They will share the key components of the training and the lessons learned in their consultations with their 3,000 members.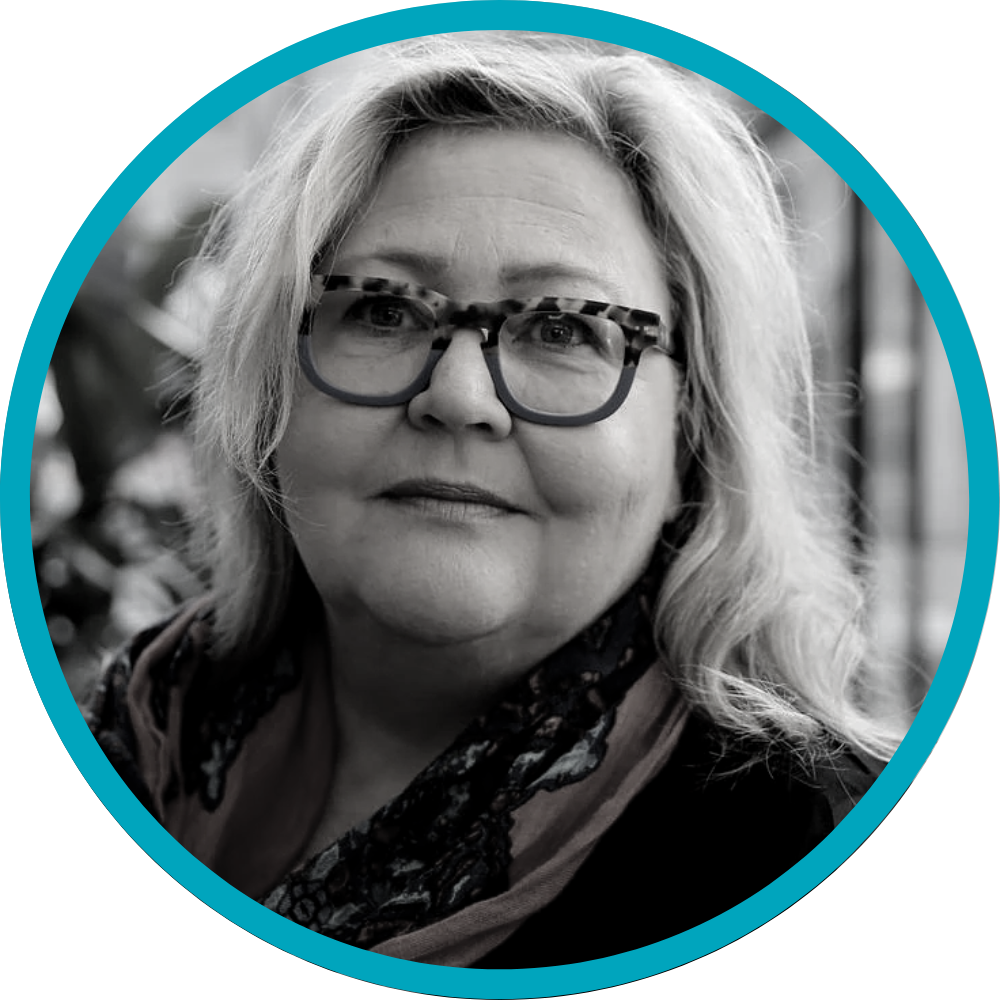 Kerry Williams – 

Accessible Accommodation
Accessible Accommodation is revolutionizing travel for people with disabilities by providing such comprehensive information, tied together with its unique three-tiered rating system, so that guests with disabilities have the necessary information to look and book accommodations suiting their unique needs. Kerry is the Founder and driving force behind The Accessible Group. Inspired by her mother Barbie, who had MS. Kerry's goal is to make it easier for people with disabilities to book suitable accommodation and believes accessibility should be the norm, not the exception. Accessible Accommodation's rating system has been embraced by the Tourism Industry (ATDW include the system in their listing database). This also benefits operators by making it clear what accessibility standards they presently offer and how they can improve their accessible amenities. Kerry also consults with The Tourism Accommodation Industry on seamless accessibility. Accessible accommodation can look beautiful and does not need to look clinical.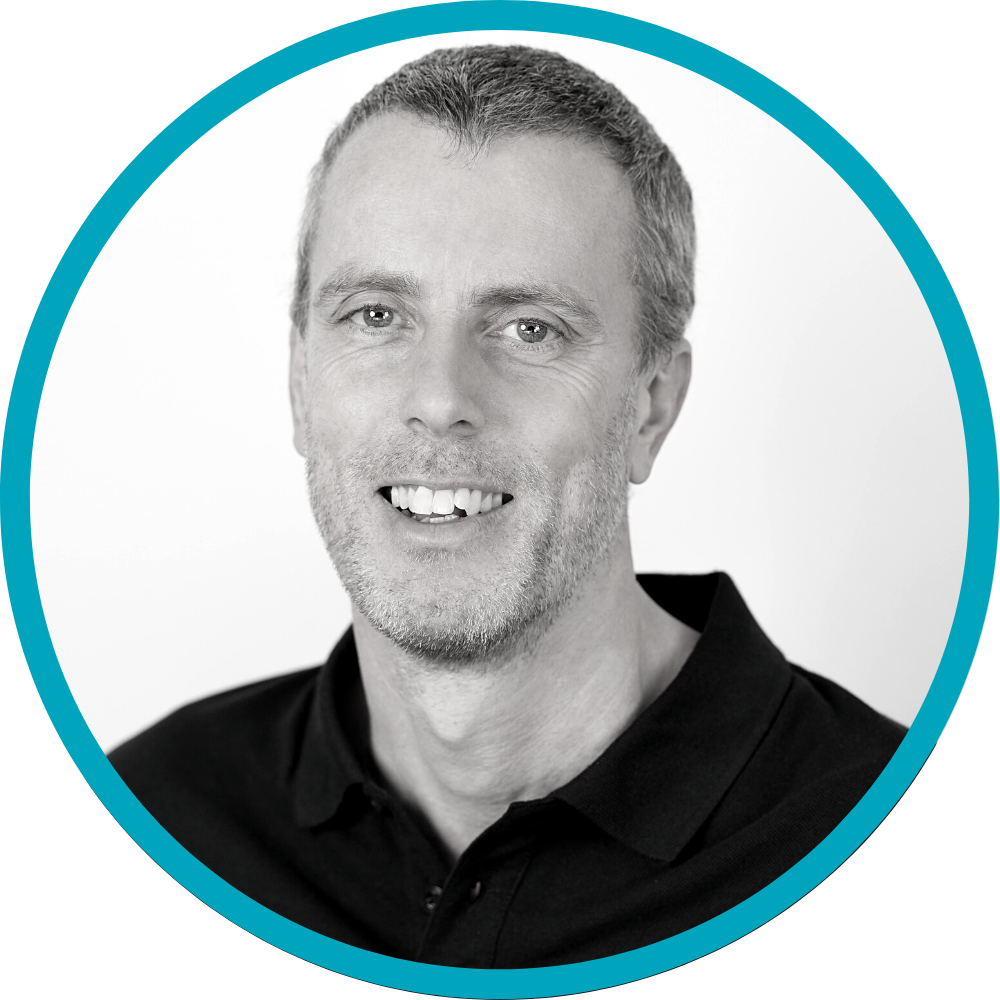 Rob Wynn – 
Spinal Cord Injury Australia (SCIA)
Rob became an incomplete T1-T5 paraplegic after the surgical removal of a spinal cord tumour in 2008. Through sheer determination (and lots and lots of physiotherapy), he was able to get back on his feet and, with the aid of electronic orthotics and a pair of crutches, he is now able to stand and walk again.
He has a passion for spinal injury research and works within the field to develop better opportunities for people with disabilities.
Rob leads the Peer and Family Support team, nationally, and manages a team of 10 Peer Coordinators each with a diverse range of skills and experience living with a spinal cord injury.
He loves Star Wars, swimming and travelling. In the last few years he's travelled around the USA, most recently visiting New Orleans and Florida.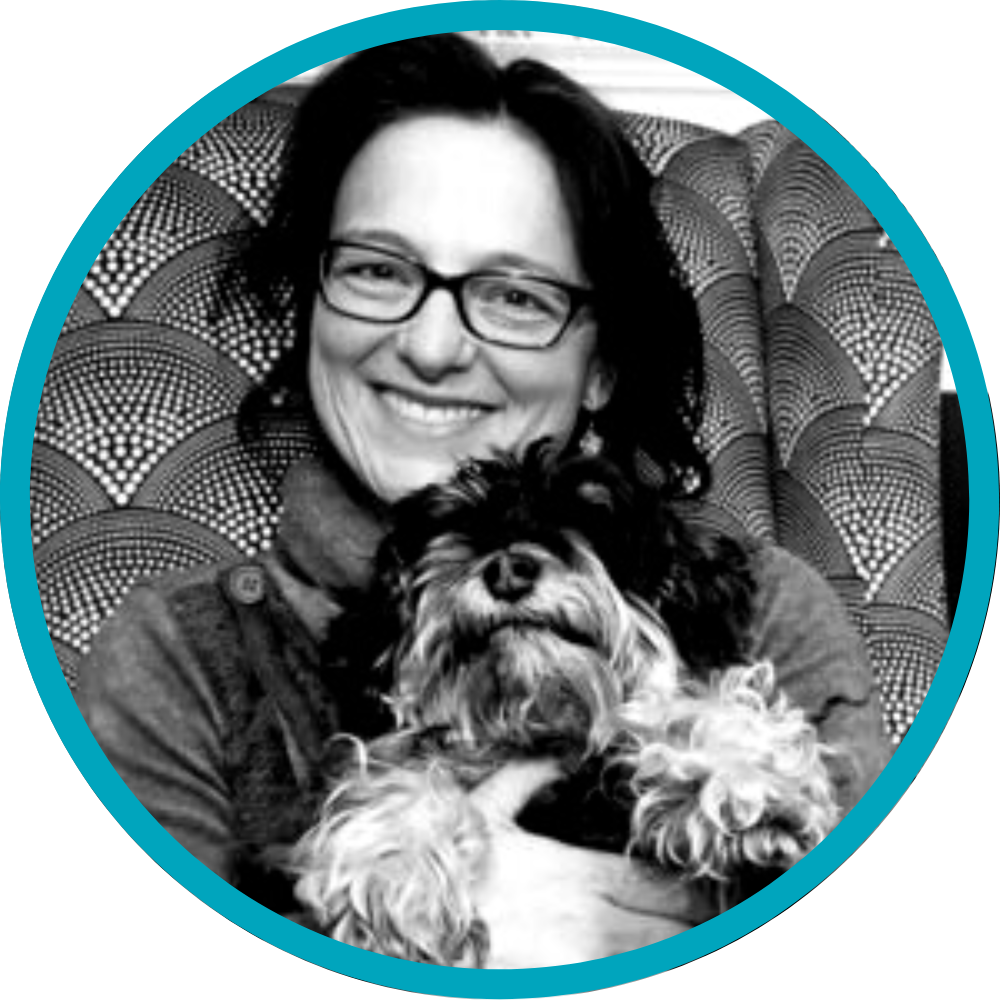 Suzie Stollznow – 

Spinal Cord Injury Australia (SCIA)
Suzie works at Spinal Cord Injuries Australia leading theirr Inclusion Services and ensuring that SCIA has a positive impact. She has a long history in the for-purpose sector establishing and leading innovative programs.
However, for this panel, Suzie, Kerry and Rob want to share this bio space with the 2104 SCIA members who asked for more information about accessible accommodation and the members and staff of both SCIA and Accessible Accommodation who contributed to the training. Kerry, Rob and Suzie have combined their skills to highlight the stories of the 3000 SCIA members and the 30,000 Accessible Accommodation followers who love to (or want to be able to) travel.
3.45 PM - Communicating with everyone by keeping things so simple and easy to understand
A big part of your potential visitors read at a primary school level or below so come and learn how to communicate clearly to them with Easy Read Toolbox
The Easy Read Toolbox aims to make communication of all kinds easier to read for the over 50% of Australians who read at a primary school level or below. Founded in 2021, the Toolbox provides self-paced membership to learn and write in Easy Read and easy to understand ways to connect with your community, and bespoke consulting services to assist you in being more inclusive and accessible.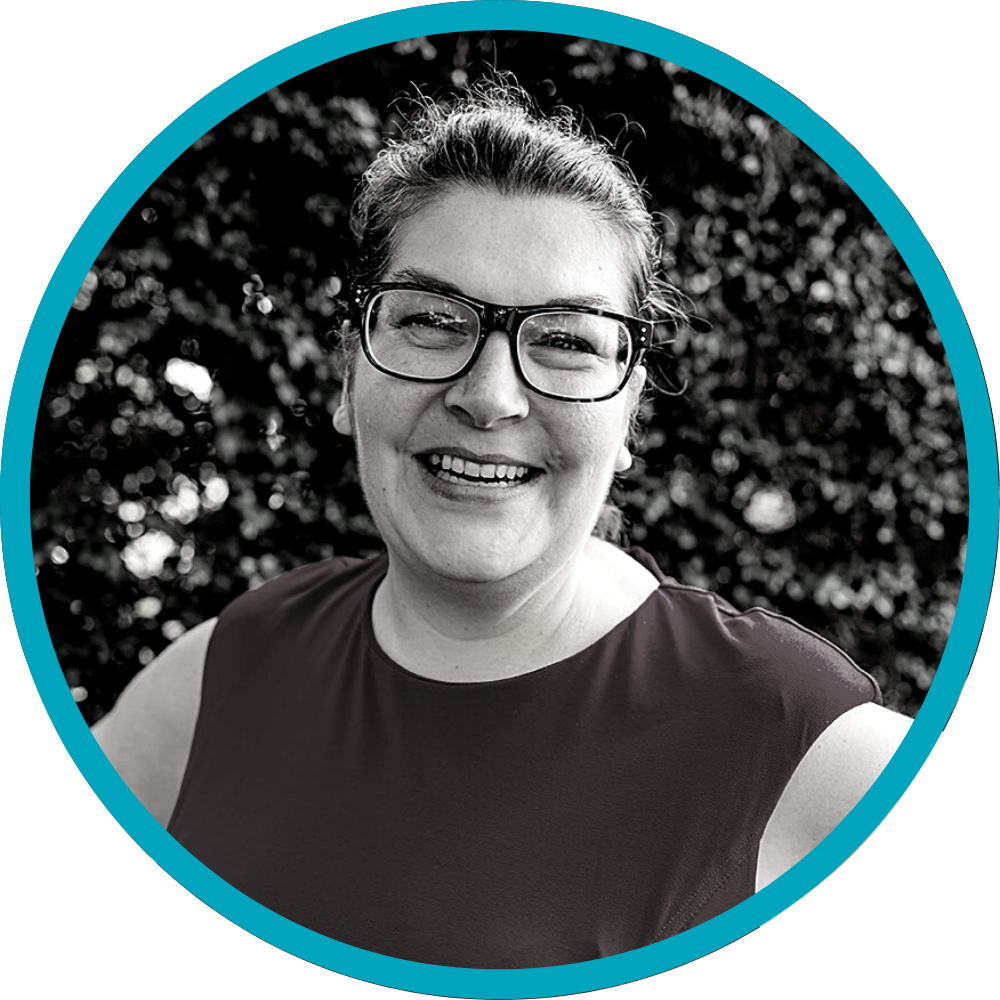 Karen Hedley – 

The Easy Read Toolbox
Karen Hedley's 30-year career has been dedicated to advancing and protecting the rights of disabled people and increasing the use of easy to understand communication for the benefit of all in the community. She is based in Canberra where she employs many disabled people in The Easy Read Toolbox, and escapes to the coasts around Australia as often as possible!
3.55 PM - Designing Accessibility - Start with compliance, design for inclusion
What are the benefits of including people with disability as your future clients and users from the design stage of your projects?
We'll be exploring ways you can improve your design process to create better, accessible and inclusive spaces with Ileana Rodriguez, Principal at I Design Access and architectural designer consultant for a number of projects, including the Olympic and Paralympic Infrastructures.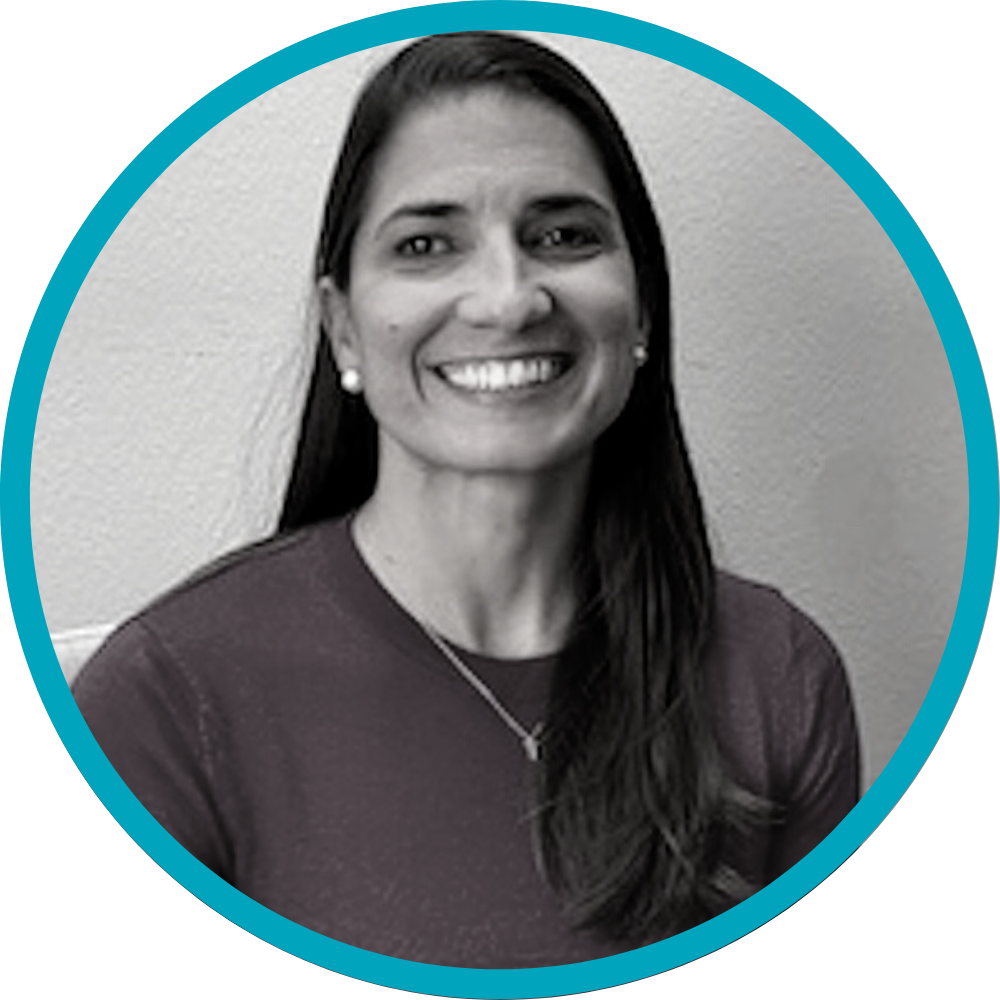 Ileana Rodriguez – 

I Design Access
Ileana is Principal at I Design Access, LLC and international architectural designer consultant for major infrastructure projects with a focus on inclusive design. Ileana's experience comes from working for clients such as the International Paralympic Committee, national sports organizations and a variety of architecture firms. She has been involved as a consultant to oversee different size of projects from Olympic/Paralympic Stadiums and airports to smaller sports facilities, hotels and temporary infrastructure.
Ileana is a Paralympic swimmer and former member of the USA Team for the London 2012 Games.
Ileana currently a board member of the Americas Paralympic Committee as the Athlete Representative for the region. Ileana also served as a Commissioner for the Houston Planning and Houston Airport Commissions.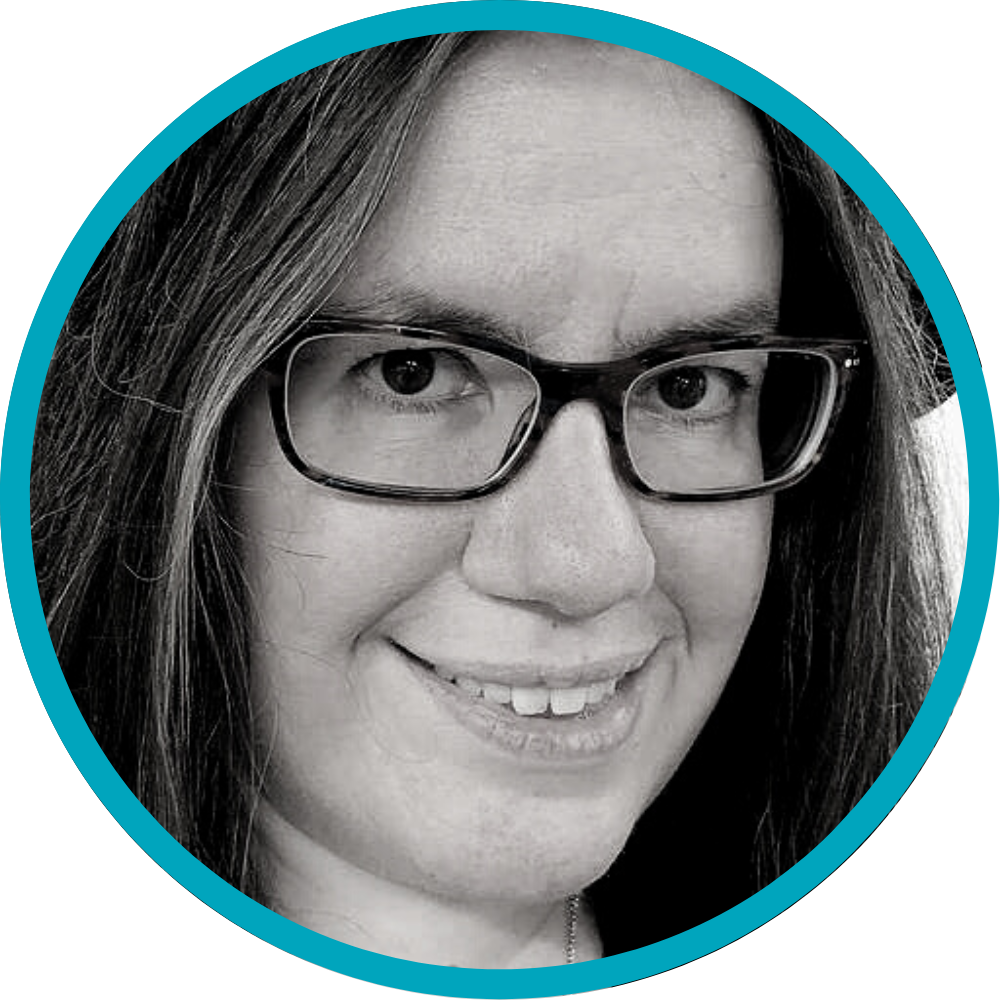 Julia Svaganovic –
GetAboutAble
Julia is the Coordinator for the Accessible & Inclusive Tourism Conference. She is an experienced event planner and a full-time power wheelchair user. She also co-founded the @WeAreDisabled Twitter project which was created to give Deaf and Disabled people a platform to speak about their lives, experiences and disability issues. She serves on the committee of Powerchair Sports Victoria.
4.15 PM - Case study: Putting access at the core of your accommodation design with Lower Laurel Farm
A case study on how designing with accessibility in mind can change the game for your business
Jenny Goddard from Lower Laurel Farm shares the reasons she chose to design and manage a truly accessible accommodation option as well as the challenges she faced and the benefits she got in doing so. The design for their Coastal Cottage and Mountain Lodge enables everyone to be at the centre of the activity, to be able to relax, to enjoy downtime and be fully involved in all the activities including doing the dishes….no excuses.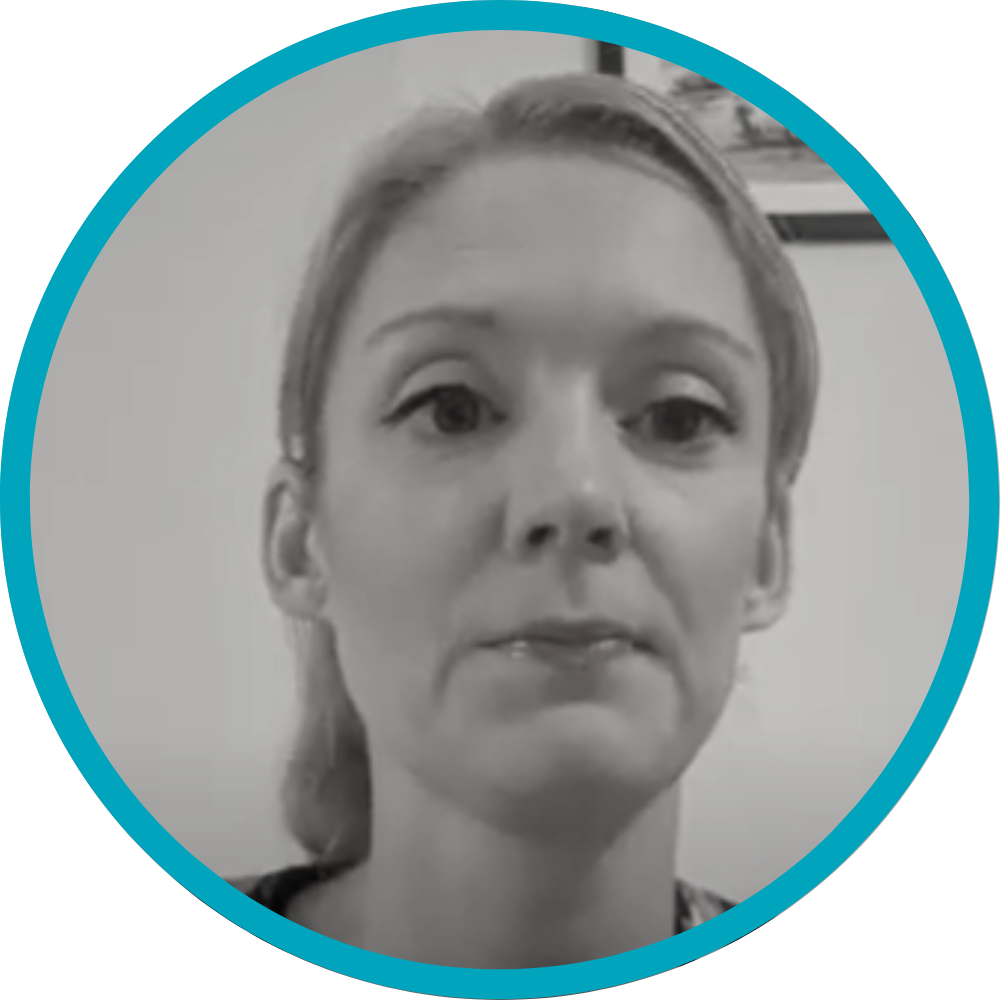 Jenny Goddard –

Lower Laurel Farm
Jenny is a Paediatric Occupational Therapist and after lots of upset parents coming back from holidays away and constantly asking her if there was anyway of going on holiday, she decided to embark on the journey of providing some accommodation that was fit for purpose. After all, some of our most precious memories are made on holiday's and its Lower laurel Farm's vision is that everyone should have this opportunity.
4.25 PM - Presenting the new Accessible Visitor Guide to the Gold Coast
Gold Coast - A City where Everyone is included
Melissa Tan is an experienced tourism professional and is currently a Business & Investment Attraction Officer in the City of Gold Coast's Office of the Chief Investment Officer. This role manages the City's Tourism Program which includes investment attraction, industry development, research and insights, and works in close partnership with Destination Gold Coast's best practice destination marketing. Prior to this, Melissa spent over 10 years working with IHG Hotels and Resorts and Marriott International. Her last role in industry was with IHG as a Business Development Director for the Australasia Head Office, which had a portfolio of 40 hotels in Australia, NZ and South Pacific. Melissa is a passionate advocate for all things tourism and inclusiveness, particularly as she reflects on the challenges her Mum faced whilst using a wheelchair.
4.30 PM - Closing Address
Followed by a Virtual Networking Event at 5.00 PM
Details will be sent to registered attendees
We thank our sponsors for the day
Information about our Gold Coast Event
SeaWorld Resort Conference Centre
Address: Seaworld Dr, Main Beach QLD 4217
There are a lot of hotels and accommodation options on the Gold Coast. The closest to AITCAP 2023's venue is Gold Coast SeaWorld Resort which offers accommodation. 
Once you register for The Accessible & Inclusive Tourism Conference in the Asia-Pacific, you will receive an email with a link to benefit from preferential accommodation rate with SeaWorld Resort. 
Contact our Partner Travel Agents
To make the event even more accessible and stress free, AITCAP are pleased to advise that we have selected two Dedicated Travel Agents, Amplify – Accessible Travel Specialists and Supported Travel eXperiences (STX), to support your accommodation and transportation needs. 
Both agencies are specialists in the accessible space and are available to manage your bookings during this event should you require support or STA packaging. As an added bonus, for conference attendees, both agencies are waiving their booking fees thus making the process easy for you and reducing the pinch in your pocket.  
To access your quote today, contact: