AITCAP 2022
Program
& Speakers
DAY 4 STARTS TODAY AT 12 PM
12 hours packed of virtual sessions, live & recordings
and great networking opportunities ​
May 17th – Day 1
12 to 3.30 pm AEST
May 19th – Day 2
12 to 3.15 pm AEST
May 24th – Day 3
12 to 4.00 pm AEST
May 26th – Day 4
12 to 4.00 pm AEST
DETAILED AITCAP 2022 PROGRAM
If you've missed the opportunities to connect live, don't forget to join our continued conversation
During livestream of all sessions of the Conference
Twice during the event on Thursdays after the Conference
Discover the latest information on our program
Tuesday May 17th

Why and How can I start my journey towards accessibility and inclusion?

12.00 to 3.30 pm AEST
Unpacking key concepts
Data on the value and segmentation of this tourism market
First steps to take on the journey to become accessible & inclusive
The Why and How of Accessible & Inclusive Tourism
Starts at 12 pm AEST - 60 min
The accessible & inclusive tourism market has an enormous potential, our panel of experts are here to share their knowledge of its value and prove that good access is good business.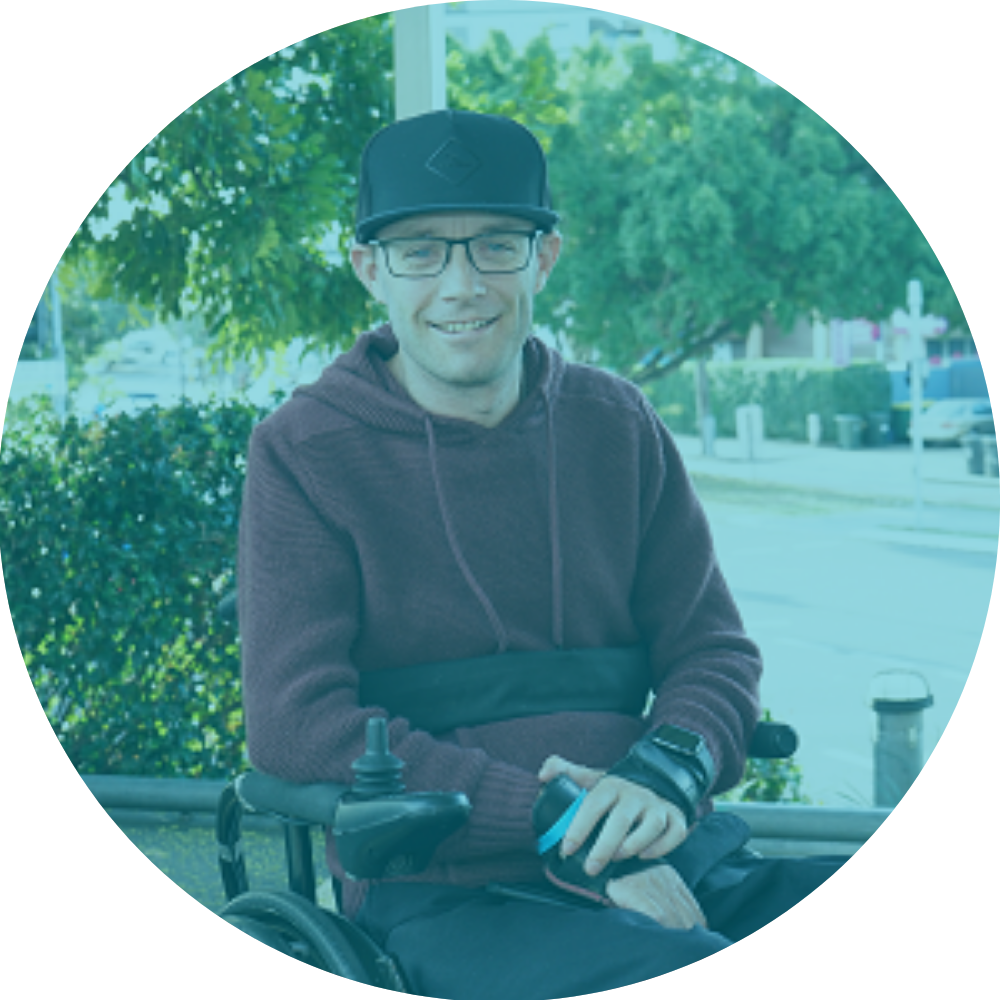 Dane's experience in the accessible tourism market comes not only as an 'end user' with lived experience in travelling with disability, but also in a professional capacity as a Senior Advisor – Access & Advocacy with Spinal Life Australia, and as a qualified Access Consultant. Dane, along with his wife, Stacey, and their 2 sons, enjoy sharing their 'Cross Family Adventures' with the aim of breaking down the barriers and removing the stigma regarding what it means to be a family living with disability.
Working with the Society for the Accessible Travel & Hospitality (SATH) since 1995, first as a tour operator, then as their Executive Coordinator and now as their Executive Director, Jani is the organisation primary spokesperson and liaison. She has conducted training sessions, workshops and seminars at travel trade shows and conferences and acts as liaison with state and international governments and trade bodies.
Focused on making a difference for the disadvantaged in Australia for over 25 years, Paul has represented the disability community as Chair of the Queensland Disability Advisory Council for over 15 years. He has honed skills to identify, research (including internationally) and propose solutions to systemic issues facing the broader disability communities around Australia. Paul has been involved in developing, writing and implementing the Disability Standards under the Commonwealth Disability Discrimination Act 1992 in public transport, education and access to public buildings. He has advocated and represented people with disabilities on national and state working groups.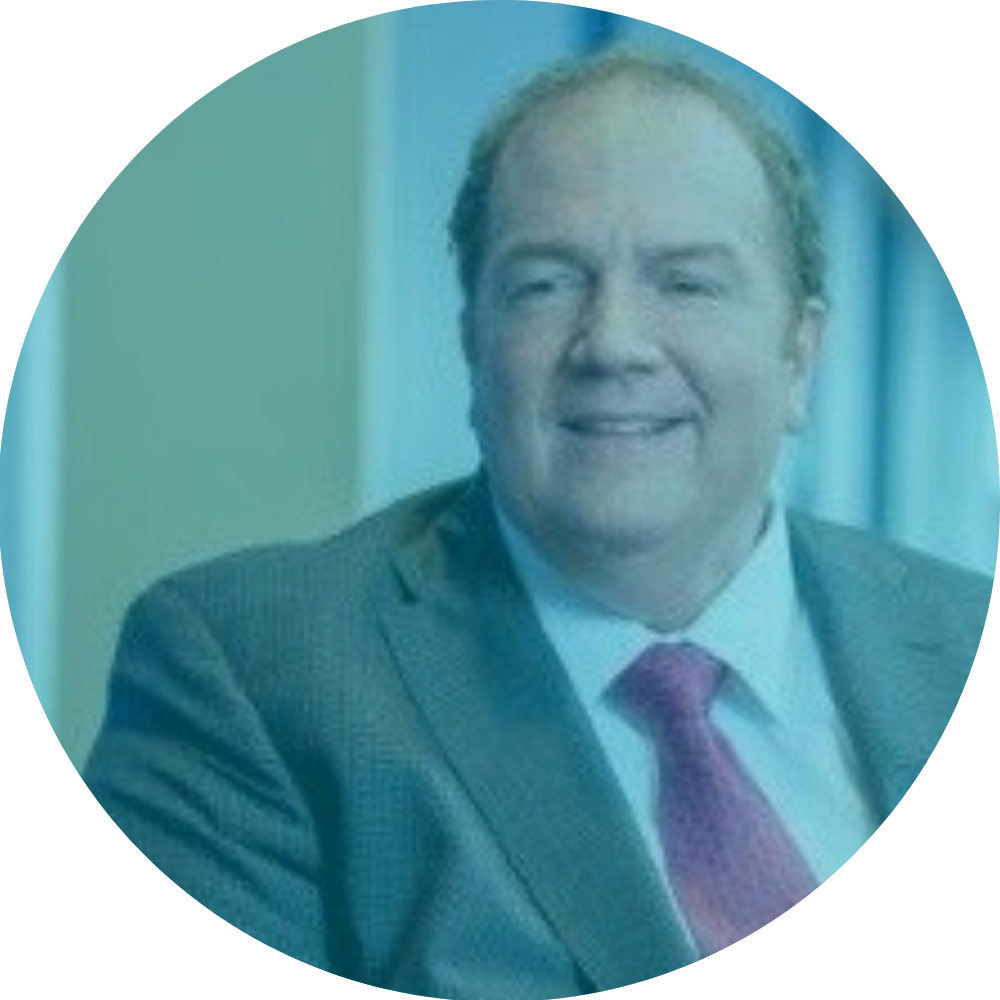 Fred suffered a spinal cord injury and became paralyzed from the chest down just a few days before starting his first year in college. He has used a wheelchair ever since. After obtaining his degrees in Business and Marketing, he spent more than 30 years as a corporate executive working for Fortune 100 and Fortune 30 companies. He has worked with the local, state, and federal levels of government on disability-related issues. He is a Past Chair, and serves on the National Board of Directors for the American Association of People with Disabilities. Fred founded FJM Solutions, LLC in 2019 and Maahs Travels in 2021.  Maahs Travels (www.maahstravels.com) works across the globe to refine accessible travel, provide accessibility, diversity and inclusion training, and define market potential and strategies to attract more people to global destinations.
Letting people know you are accessible & inclusive: Start with you website
Starts at 1.20 pm AEST - 40 min
From putting the right information on your website to making your website fully accessible, addressing all the roles it's supposed to play for you and your audiences, our panel of experts will help you take the first steps in the right direction.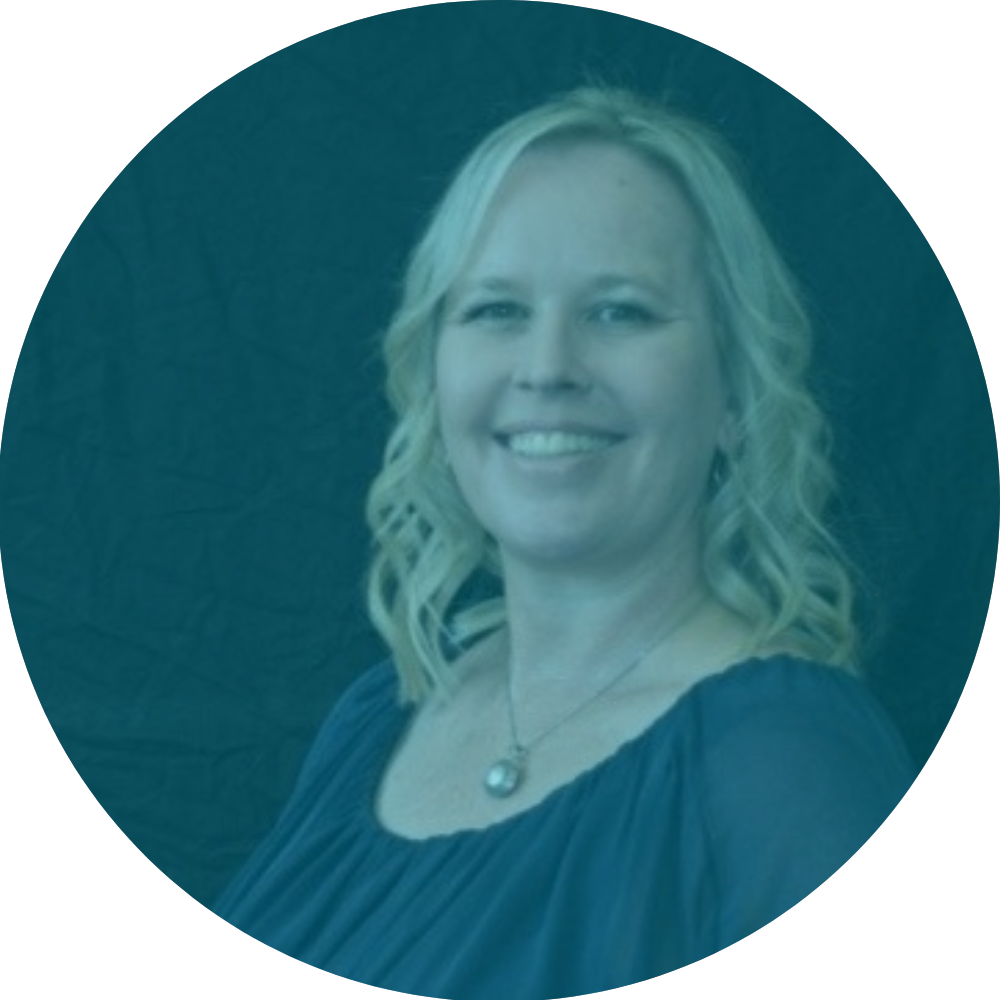 Brigitta Norton is a Digital Strategist and User Experience and Accessibility specialist based in Canberra, Australia. She prides herself on her ability to turn disengaged end users into enthusiastic contributors by creating user-friendly, inclusive and accessible digital experiences. Amongst her professional experience with government agencies and local businesses, Bri has previously been the Australian Government Digital Transformation Agency's Accessibility and Inclusivity Lead, is the co-chair and the conference convenor for Australia's Web Accessibility Initiative OZeWAI.org, partner for AITCAP. You can find her for a chat on Twitter @algazel or LinkedIn @brinorton.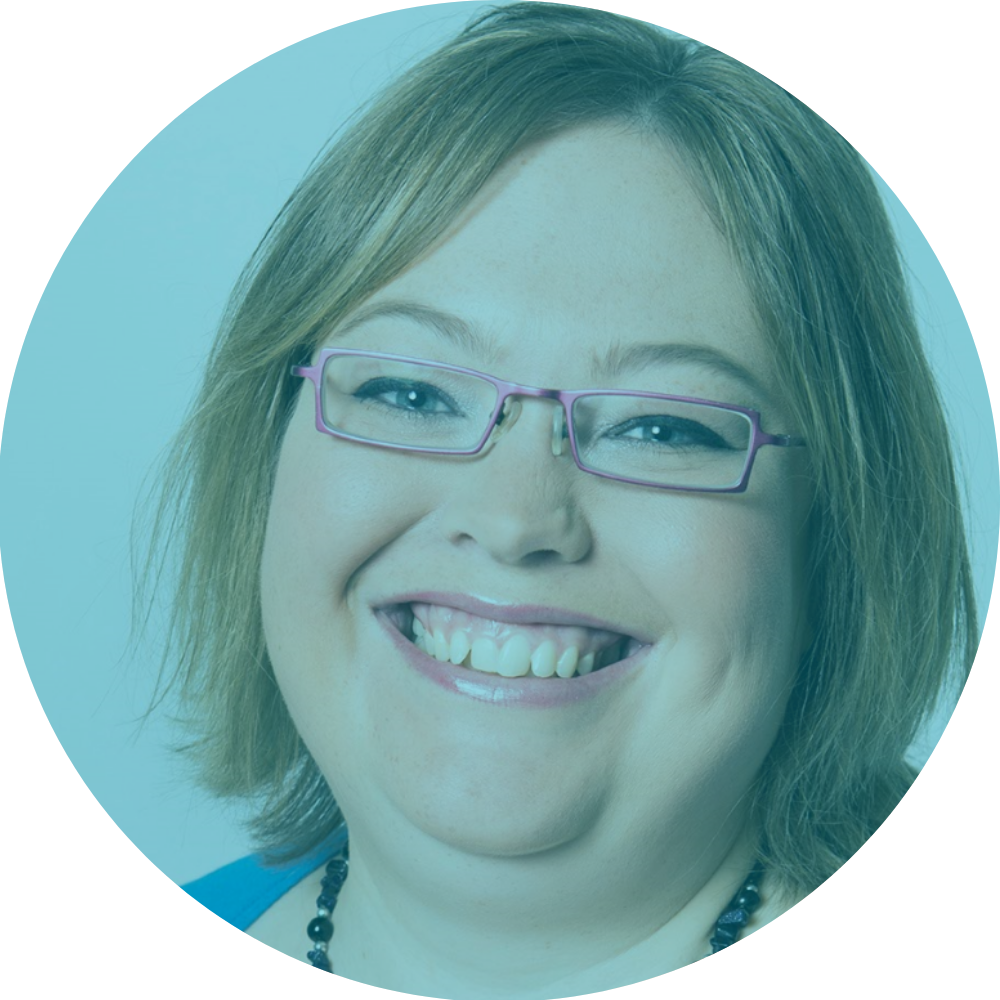 Gian Wild is the CEO of AccessibilityOz, with offices in the United States, Europe and Australia. She has worked in accessibility industry since 1998, when she worked on the very first Australian accessible web site. Her major achievements include: six years' active membership in the W3C Web Content Accessibility Guidelines Working Group contributing to WCAG2; her speech on the importance of web accessibility at the United Nations Conference of State Parties in 2015; and the release of the ICT Mobile Site Accessibility Testing Guidelines as the Mobile Sub-Committee Chair of the ICT Accessibility Testing Symposium. In 2019 Gian won the inaugural Accessibility Person of the Year. Gian speaks at conferences in Australia, US, Canada, South America and Europe.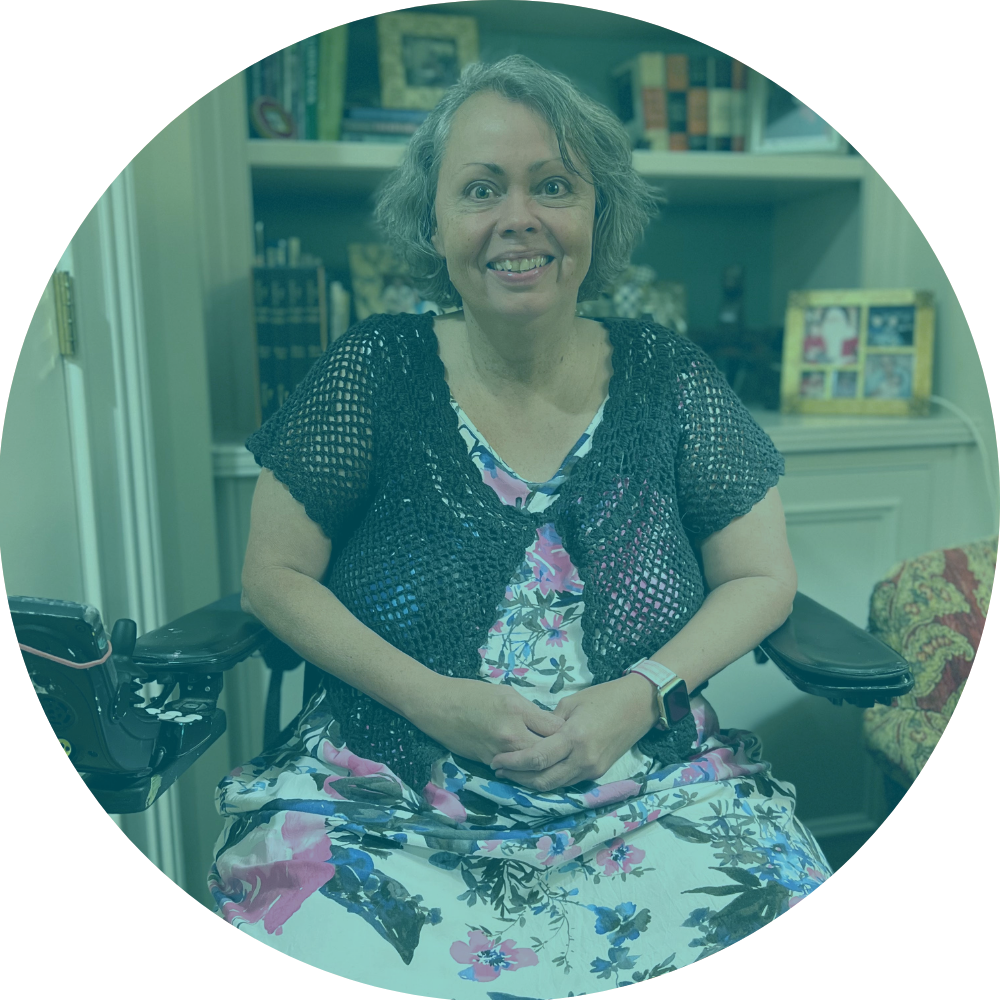 Lorraine Woodward is an entrepreneur, business owner, and a life-long advocate for people with disabilities. She created the National Barrier Awareness Foundation, a precursor of the Americans With Disabilities Act, with the purpose of educating communities about the attitudinal, architectural and communicative barriers that face by individuals with disabilities and their families. Her career of 30 years has seen her at the helm of several successful start-ups in the communications and marketing industries specializing in non-profits, professional associations, and consumer products. She has earned numerous national professional and community service awards and recognitions. She owns an accessible short-term rental properties in Carolina Beach, North Carolina, and in her home town of Conway, Arkansas. Her latest venture, Becoming rentABLE, is a reality television show and social media platform dedicated to education and advocation for accessible short-term rental properties across the United States. Lorraine now serves on the VRMA DEI committee.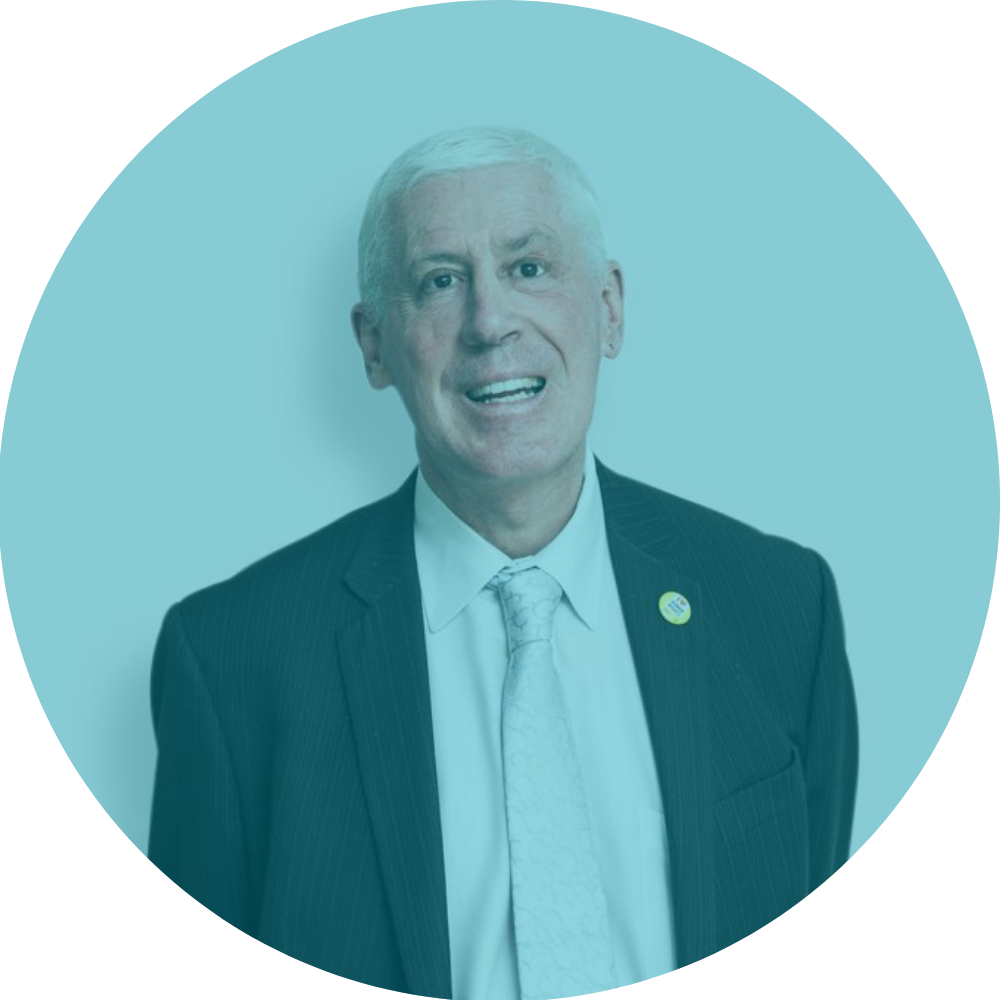 Graeme Innes AM is a lawyer, author, and company director. Graeme was awarded an AM for his work on the development of the Disability Discrimination Act and, on the international stage, he was a member of the Australian delegation that participated in negotiating the UN Convention on the Rights of People with Disabilities. His autobiography Finding A Way achieved popular acclaim in 2016.
Graeme was a Commissioner at the Australian Human Rights Commission for nine years, responsible for issues relating to disability, race and human rights. In this role, he led work on:
– The ratification by Australia of a UN Convention on the rights of people with disabilities;
– The Same Sex Same Entitlements inquiry;
– Regulations in the areas of accessible buildings and transport;
– Work with industry on TV and movie captions and accessible banking standards; and
– Three inspections of Australia's immigration detention centres.
Graeme led the merger of four blindness agencies to form Vision Australia, and chaired the board of that agency. He is currently the chair of the Attitude Foundation, a start-up aimed at using media to change attitudes towards Australians with disabilities.
He is also a Director of:
– Life Without Barriers, a $700 million turnover NFP providing support to people with disabilities, Aboriginal people, asylum seekers and children in out-of-home care;
– The State Insurance Regulatory Authority, regulating workers' compensation and motor vehicle accident insurance in NSW.
Customer Service unlocks accessible & inclusive tourism
Starts at 2 pm AEST - 20 min
All capital investment into improving accessibility and all marketing dollars promoting an accessible venue will be wasted if the moment your customer with disability arrives they are discriminated against by the service staff. So Christopher Kerrisk will be sharing his best tips on customer service and staff training to deliver the best possible experience to your guests.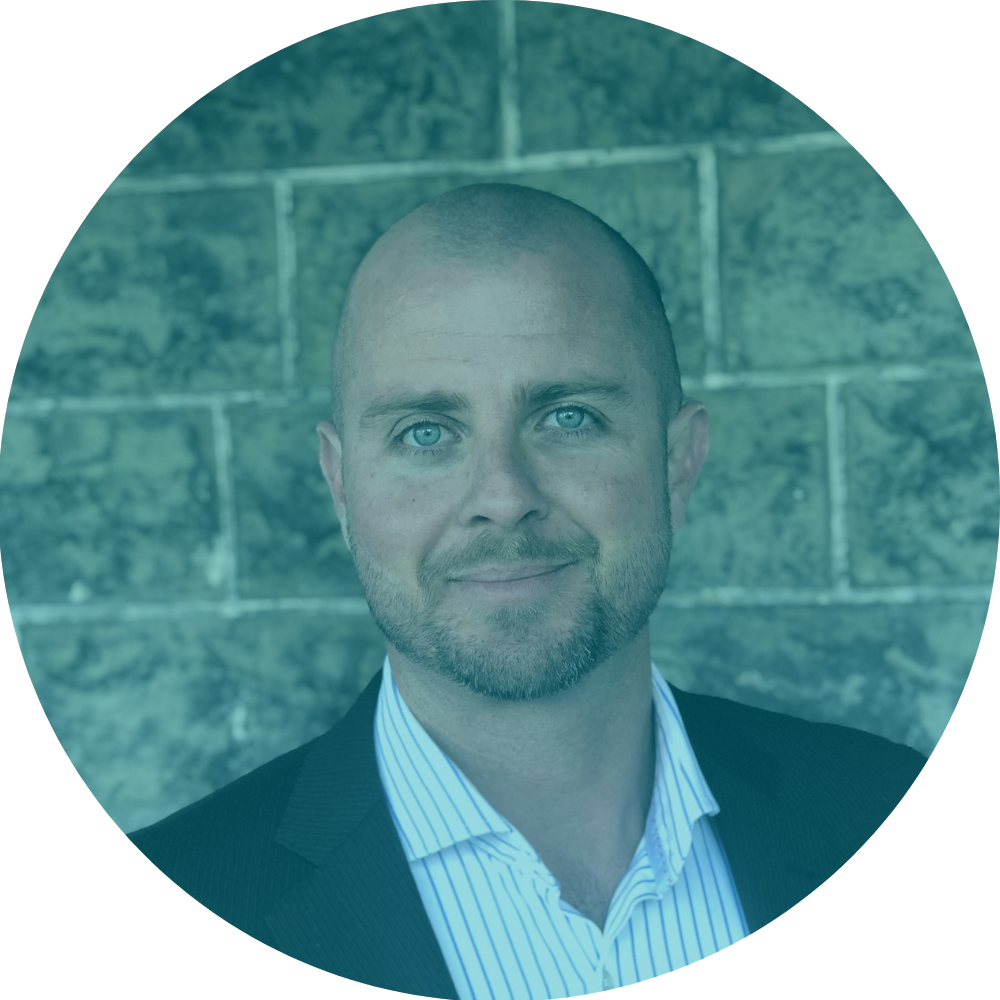 Chris is the founder of Cérge, an app for individuals with disability to receive personalised service from customer service staff
City of Newcastle - Disability Inclusion Action Plan
Starts at 2.30 pm AEDT - 10 min
City of Newcastle is committed to improving the accessibility and inclusiveness of their city and community. In February 2022 Council adopted their Disability Inclusion Action Plan 2022-2026. They will share the journey to design and implement such a plan for government bodies to take inspiration.
Finding simple and inexpensive solutions for small businesses
Starts at 2.40 pm AEST - 40 min
You don't have to invest billions or wait until your tourism organisation is a giant in the field to up your game and become more accessible & inclusive to everybody. This session will explain how small businesses can make a difference with simple and cost-effective solutions.
Chris has passion for communities that value diversity and combines her personal and professional interests to promote community inclusion.
Chris has experience in the TAFE, labour market and disability sectors. She managed a disability employment service, was a member of the National Disability Carer's Council, and a Board Member of the Midwest Development Commission.
She is the Operations Manager of ATLAS, a recreation inclusion program, supporting people with disabilities to have a good life, a consultant with Transition Management providing training, organisational development,and disability awareness, and a radio broadcaster, and producer with ABC Radio Midwest and Wheatbelt.
She is keen for people to be present, seen and connected to their community and has been recognised for her work through awards such as the Centenary Medal for 'service to the community, particularly the disabled community. She enjoys outdoor recreation, especially open water swimming, handcycling and travel.
Passion and ambition steered Clair Crowley to pioneer a market in accessible tourism by connecting more people to accessible travel experiences. Motivated after a snowboarding accident left her husband Scott, a paraplegic, they founded Push Adventures in 2014. The travel company closes the gap for accessible travel community by supporting industry to develop and promote accessible travel options and create choice. Determined to use their family's experiences to inform and facilitate change within the travel industry, Clair's experience in tourism, events and recreation, provide an invaluable insight into influencing change. Push Adventures have been educating the tourism industry on accessible and inclusive tourism for over six years. By building awareness and working directly with tourism professionals, we aim to improve the traveller experience and drive more visitors across Australia. Delivering presentations all around Australia, and breaking down the barriers that the experience providers face when embarking on the journey to becoming more inclusive, they pride themselves on being practical and relatable. They have won numerous entrepreneurial programs and grants to support their quest to ensure everyone can experience Australia.
James 'Buck' McFarlane entered the Australian tourism market fresh out of a corporate roles in 2008 and honed his craft as a tour guide connecting young overseas travellers to Australia's East Coast and Outback with Oz Experience, Adventure Tours Australia and G Adventures. This is where he developed the skills to present destinations that engaged and delighted travellers. During a trip in 2014, Buck led a group with an autistic traveller. The trip was a success, however required additional planning. During this process Buck thought about travellers on previous trips and how he adapted tours for travellers with specific needs like mobility impairment and deafness. That's when Buck realised that he had never meet a blind traveller! Buck started Cocky Guides to serving a community of travellers that the tourism industry forgot. He made it his personal journey to create memorable and engaging experiences for blind and low vision Australians.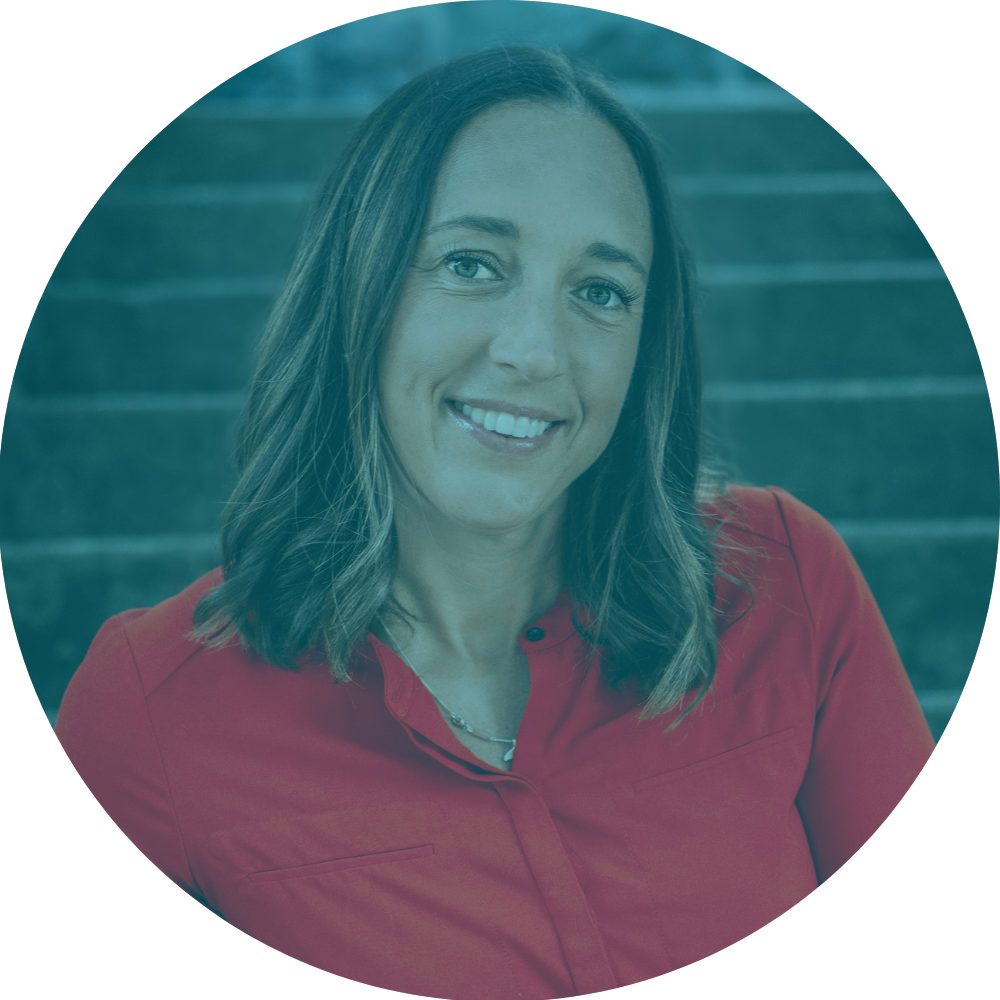 Meegan is the CEO/Co-Founder of Able Eyes. Her experience as a special education teacher working with students on the Autism Spectrum paired with first hand experiences having a best friend that used a wheelchair (now an angel) inspired a world wide business hosting virtual tours to allow users to "know before you go."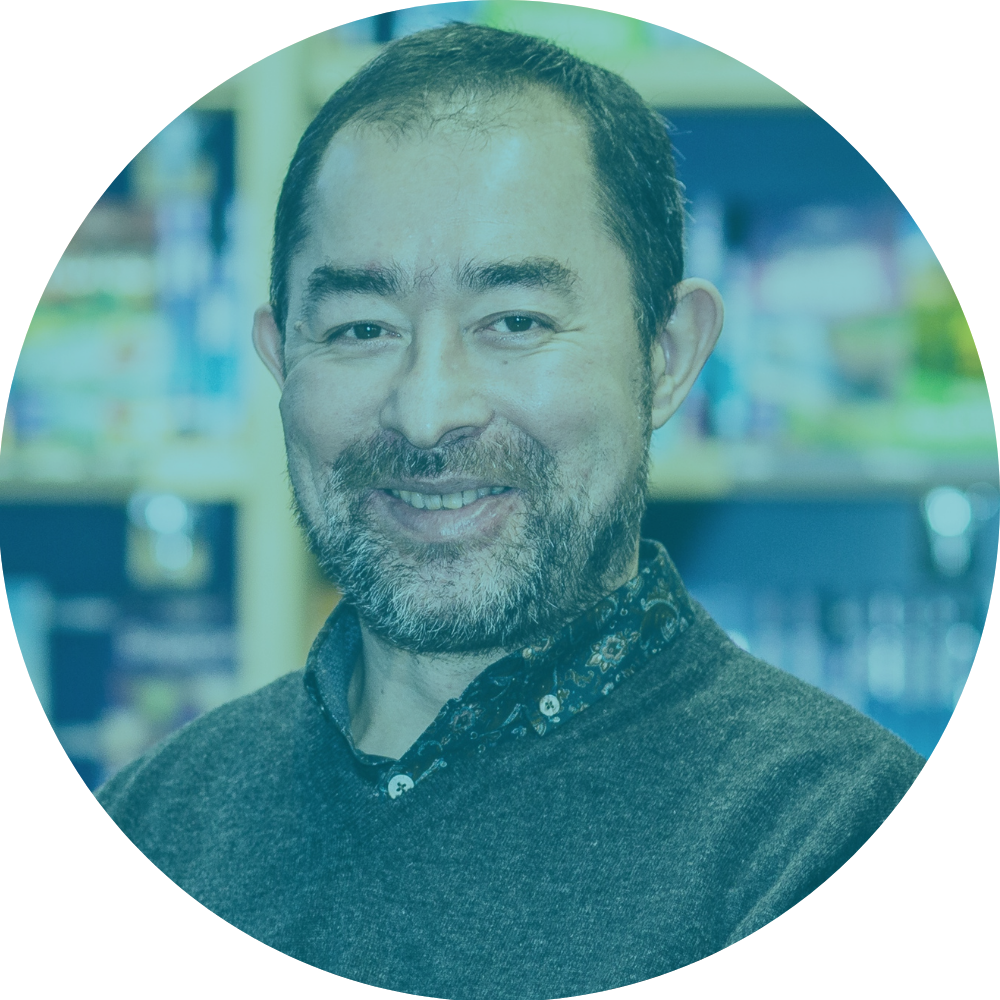 Martin has a BA and MA in English literature from Cambridge University and an MA in Communications from RMIT University. He left England in 1987 and lived, worked and travelled around the world before migrating to Australia in 1997. He worked for Lonely Planet from 1999 to 2020 in numerous roles, including seven years as Editorial Manager. A road accident in 2010 left him a quadriplegic. He was Lonely Planet's Accessible Travel Manager & Editorial Adviser from 2013 to 2020, in which role he published a number of accessible travel titles, including the world's largest collection of Accessible Travel Online Resources and an accessible guide to Rio de Janeiro that was supplied to all athletes participating in the 2016 Paralympics. His most recent publication was an Accessible Travel Phrasebook, featuring disability-specific words and phrases in 35 languages. Since 2014 he has become a regular speaker at travel conferences around the world, including several UNWTO events, as well as a speaker and facilitator at local accessible tourism events.
For the last three years he has served as chair of the board of IDEAS, a NSW-based nonprofit providing information to and advocacy services for the disability communities throughout Australia. He was appointed to the Victorian Disability Advisory Council in October 2019.
We thank our sponsors for the day
Thursday May 19th

As a business or organisation, what if I want to step up my game?

12.00 to 3.15 pm AEST
Best practices
Technology and innovations to address accessibility needs
"Return on investment" of implementing strategies in favor of accessibility and inclusivity
How to step up your game as an accommodation provider?
Starts at 12 pm AEST - 40 min
When planning for a trip, looking for accommodation is a big part of the preparation. A panel of experts share their invaluable tips and insights on how to set up, design and run accessible hospitality venues that are both beautiful, practical and profitable.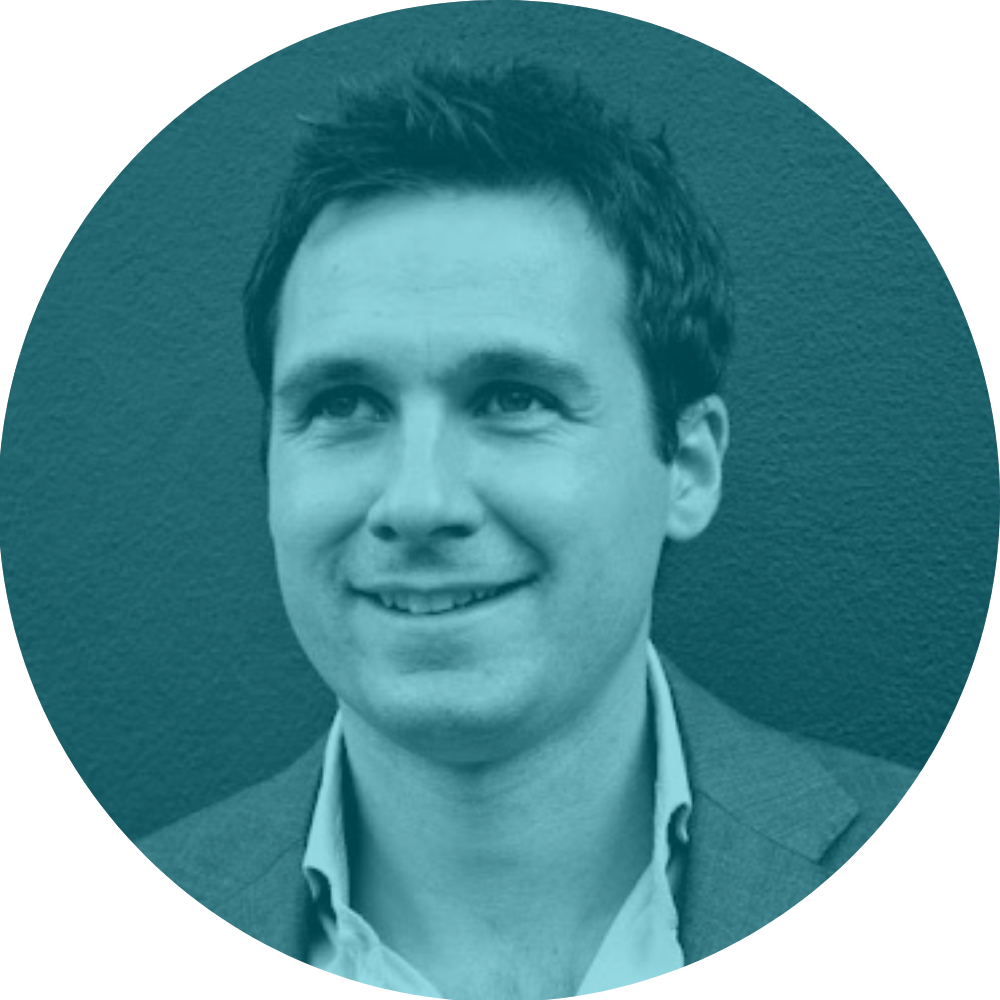 Ed Warner founded the accessible design company Motionspot in 2012 after his friend and Co-founder James Taylor was paralysed in a diving accident and became depressed by the clinical design and poor quality of adaptations in his home. 
Ed has built Motionspot into a RIBA award winning industry leader in accessible design helping to transform spaces and lives through beautifully designed, accessible environments and products that deliver independence for anyone with a disability. In addition to designing improved access in hundreds of homes across the UK, Motionspot has provided design advice and innovative accessible products to retirement developments, later living providers, hotels, offices, public spaces and leisure facilities across the world. 
Ed also advises the UK Government as sector champion for the design of Spaces & Products.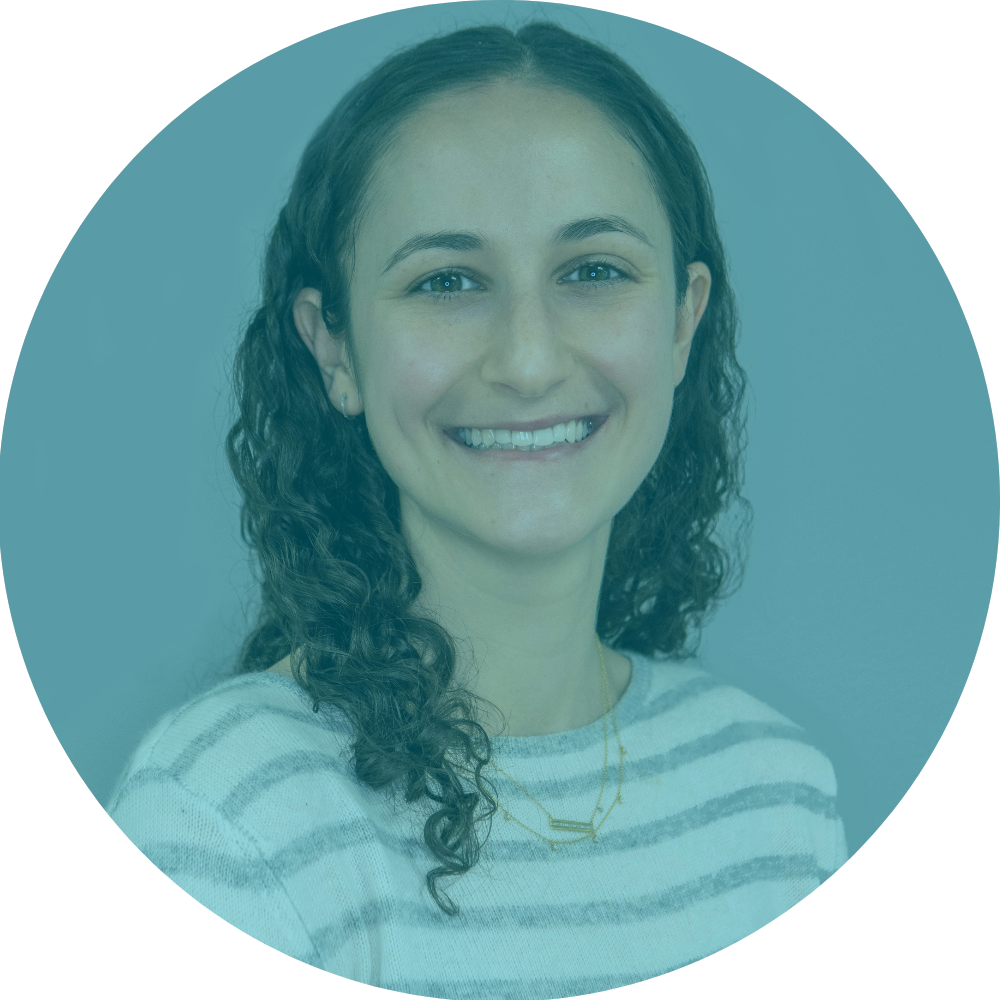 Genny Freiman is working for the Disability Opportunity Fund, a national US Certified CDFI solely dedicated to advancing the needs of people with disabilities. The Disability Opportunity Fund's efforts are focused on creating a society where financing is readily available to address the gap in housing, employment, education and related services for people with disabilities and their families.
Genny is the Project Manager in charge of The Schoolhouse Hotel, in West Virginia. They renovated a school building to turn it into a boutique hotel. During the design phase of their hotel, Genny and her team took great strides in making sure all persons will have access to the hotel and its restaurants and amenities.
Paul Bayliss MBE FIH Chartered MCIPD runs the most accessible Hotel in Europe and is about to open another property in the UK with more to follow. 
The Hotel Brooklyn Brand is designed as cool, contemporary and most importantly accessible to everyone. The hotel recently won a Catey's award for its accessibility delivery and is shortlisted for a Springboard Charity Disability award. It has won over 25 awards in its first 2 years transcending all aspects of hotel delivery. 
Paul is a multi award winning GM / MD with unique experience of both large scale high end City Centre as well as luxury Resort properties. Hotels is Paul's second career having spent 24 years in the army as a chef-soldier, logistics professional commissioning as an officer. He became a world champion chef in 1995; was awarded an MBE in 2006 for services to the industry; won a Cornell Scholarship with The Master Innholders in 2016 and became UK Hotelier of the year in 2018 as well as winning several national and regional Hotel of the Year awards along the way. 
Jennifer Quigley has spent the past 28 years focused on advocating for equal access &
opportunity for individuals with disabilities within the workforce. Fluent in American Sign
Language, Jennifer has spent the majority of her career educating corporations & small business owners alike on the value of hiring employees with disabilities. Jennifer is grateful to have held the position of Director at Goodwill of NY/NJ, Lexington Vocational Services, & American Sign Language, Inc. throughout her career.
In 2021, Jennifer joined the team at TranslateLive, where she continues this lifelong journey of ensuring equal communication & access for all Human Beings.
BindiMaps - Making indoor spaces 100% accessible
Starts at 12.45 pm AEST - 10 min
BindiMaps is exploring technology as a secondary mobility aid. They equip people with a disability and in particular those with a vision impairment with the tools and techniques to increase independent travel. Their technology increases the confidence to travel in complex indoor environments.
How to step up your game for travellers with hidden disabilities?
Starts at 1.05 pm AEST - 45 min
Our panellists share lived experience and explore key considerations when dealing with travellers with hidden disabilities and autism. This talk offers insights and practical tips that can be used in all tourism venues throughout Asia Pacific.
Agnes is the founder of Travengers AU – Supported Youth Travel. Having personal experience from having an autistic sister, combined with a background as a Disability Nurse and Social Educator and over a decade working in the disability industry, she is deeply passionate about creating opportunities for people with support needs. Agnes has so far been on over 20 accessible trips herself prior to, and through her business, for people with both physical and hidden disabilities. 
Her business Travengers is an exciting and growing startup founded in January 2020. Focused on travel for young adults with autism or learning disabilities, Travengers aim to connect like-minded people to build confidence, independence and social connections, as well as educating others, through travel. 
Juliette is a songwriter and enjoys exploring new vistas. She founded Sensitive Travel, an eco-health travel resource to help others and raise awareness in the travel industry. She is recovering from ME/CFS, fibromyalgia and multiple chemical sensitivity and was a London Ambassador during the Olympics & Paralympics 2012. She holds a World Host qualification and has written for Disability Horizons, Telegraph Travel and Lonely Planet's Accessible Travel Online Resources.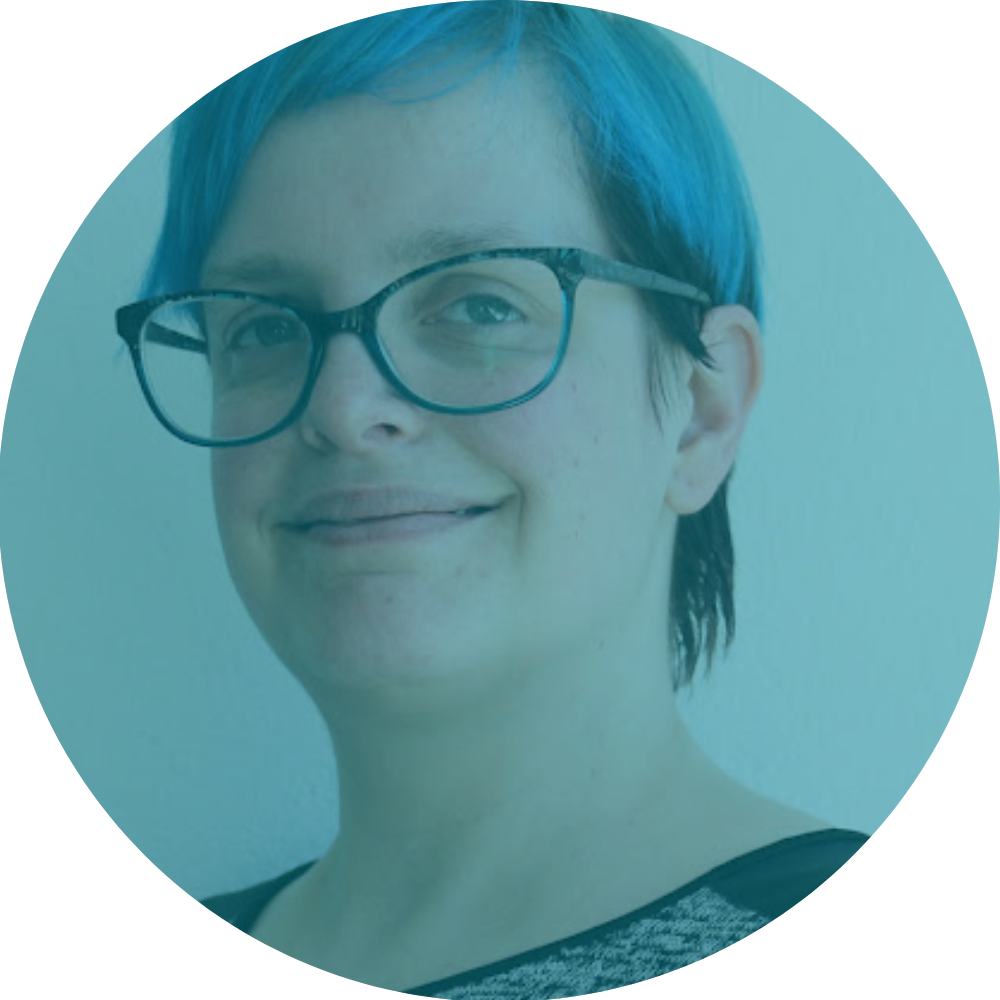 Emma Gallagher is a proud Autistic woman who works as a consultant, advocate and researcher with Aspect's Autism Friendly team. 
As an Autistic researcher and advocate, Emma provides valued insight and input into a wide range of Aspect research studies at all stages of a project. She is also a founding member of the Aspect Think Tank, a remunerated group of adults on the autism spectrum who provide advice for Aspect on day-to-day autism practice. 
Emma is a keen advocate for the rights and needs autistic people through sharing her personal journey on the autism spectrum and her expertise in providing support for children of all abilities. She holds a Bachelor of Early Childhood Education and Care, and is currently Studying her Masters in Research at Macquarie University. 
Matthew Oastler has worked in various roles including Disability Support Worker and Regional Co-ordinator of disability programs, and has developed policies, procedures and practice guides for supporting people on the autism spectrum. Matt coordinates Aspect's Autism Friendly team, and is interested in learning about, and creating friendly environments for all people.
How to step up your game as an food & beverage provider?
Starts at 2.00 pm AEST - 40 min
One of the most essential needs to address for all of us is getting food and drink! Unfortunately, for people with accessibility needs, it can be a challenge to get the food and beverage industry to welcome them fully. Experts from the food and beverage industry across the world share their top tips to achieve the best possible accessibility and inclusivity in your restaurant and kitchen.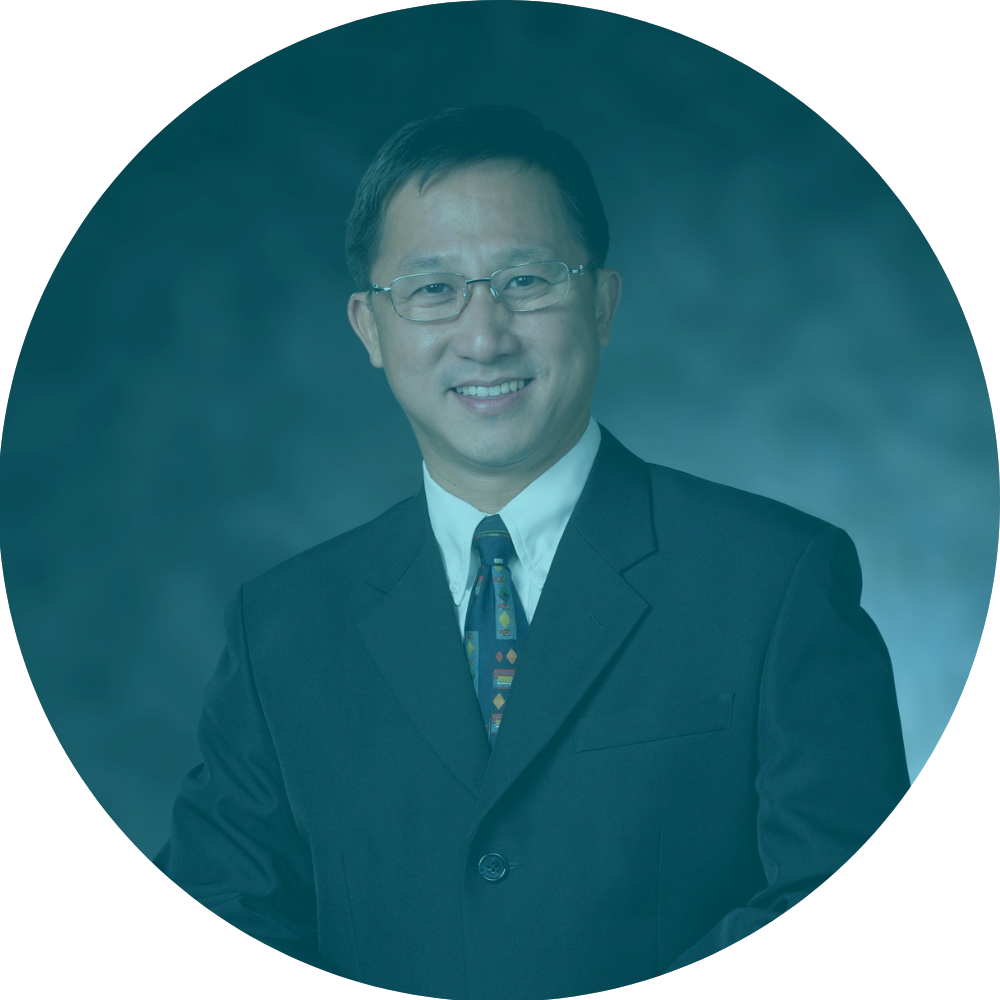 Mr Koh Seng Choon graduated with first class honors in Engineering and Business Administration at Sheffield University UK, and MSc in Computer Integrated Manufacturing from Cranfield Institute of Technology. He gained experience in merger and acquisitions at a UK steel foundry, became an ISO 9000 assessor, then returned to Singapore working at Coopers & Lybrand International. In 1997, he set up his management consultancy and was appointed as an IE Singapore's export coach to assist local companies to expand overseas. In 2005, he was appointed as Executive Director of Restaurant Association of Singapore to restructure the food and beverage industry.
In October 2010, he started Dignity Kitchen TM – a training school to train the disabled and the disadvantaged food stall operators or hawkers. Awarded the Singapore President Social Enterprise Award 2015. Started Dignity Kitchen in Hong Kong in 2019.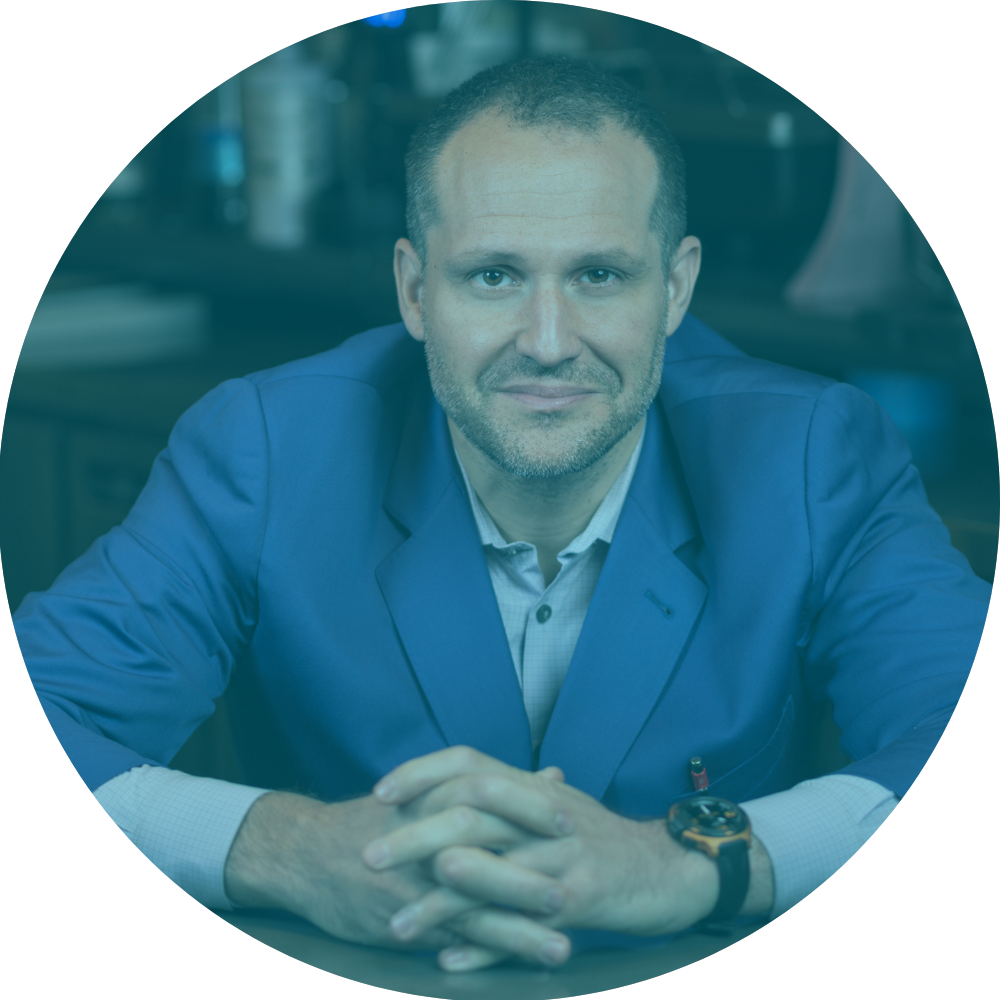 Yannick Benjamin, a New York City-based sommelier, is the cofounder of Contento in East Harlem, which opened in 2021. He is also a co-founder and director of development for Wine on Wheels, an organization that helps recently disabled people. In 2003, a car accident left Benjamin paralyzed, but he pursued his dreams to attend college and become a sommelier. Having worked in his early years at Le Cirque, Jean-Georges, Felidia and Atelier at the Ritz Carlton, Benjamin went back to wine service at Le Dû's Wines for more than seven years and also became an accomplished athlete. 
Benjamin and partners opened Contento with the ethos and tagline "accessible for all." It is a stunning example of quality hospitality designed with a broadly inclusive approach.
Julia is GetAboutAble's communications manager, an experienced event planner and a full-time power wheelchair user. She also co-founded the @WeAreDisabled Twitter project which was created to give Deaf and Disabled people a platform to speak about their lives, experiences and disability issues. She serves on the committee of Powerchair Sports Victoria.
What are the ways you can help Assistance Dog Handlers plan for an enjoyable holiday in the tourism sector?
Starts at 2.40 pm AEST - 25 min
TravelPaws' founder, Nina Smith, and her colleague, Karen Cunningham will answer the most frequent questions from restaurants, accommodation providers, transport providers and attractions when it comes to welcoming Assistance Dog Handlers. Their insights will be drawn from experiences expressed amongst the TravelPaws' network of Assistance Dog Handlers in 16 countries across the world.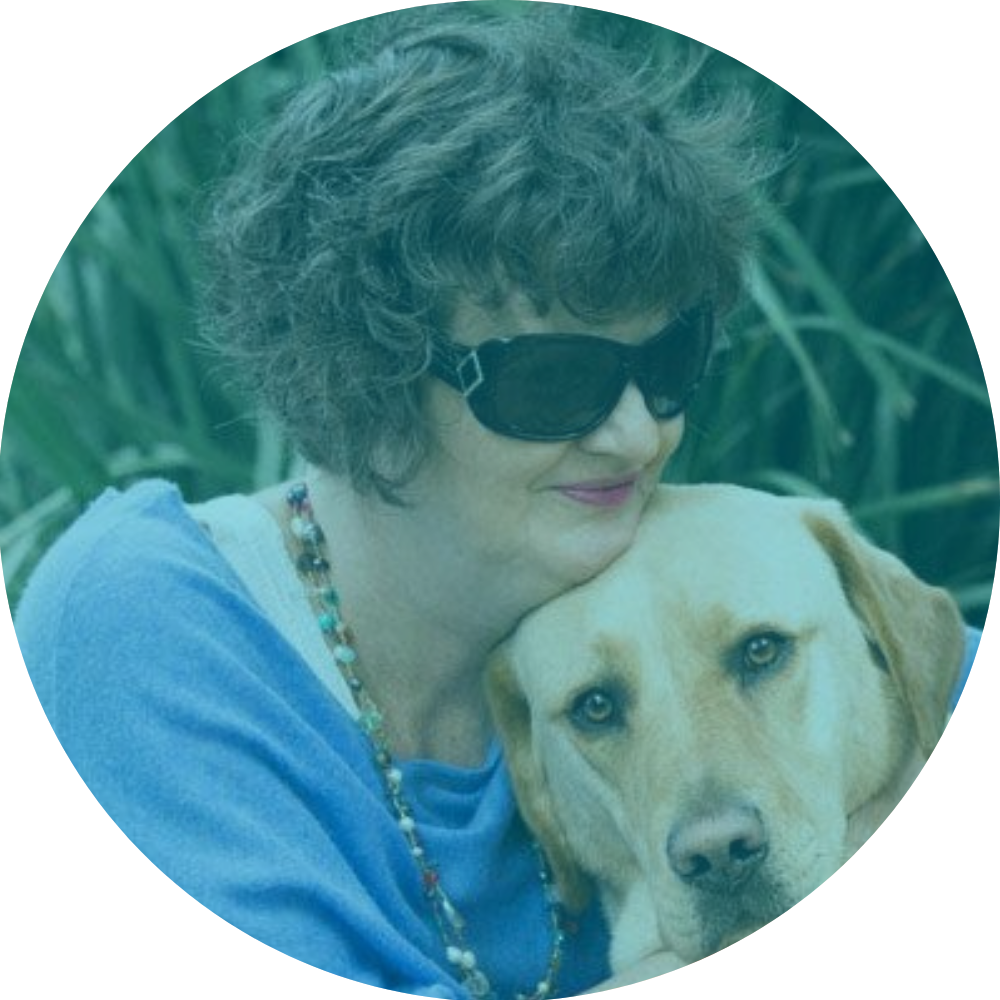 Nina Smith is Founder & Director of TravelPaws, which is a leading new Community Initiative in Assistance Dog travel with networks in 16 countries across the world. Her home is in Victoria, Australia with her beautiful Guide Dog Nixon. Nina has been in a range of senior management and consultancy roles across industries in the private, public, and not-for-profit sectors.
Her passion is volunteering her background and expertise by supporting and advocating for Assistance Dog Handlers, which also includes actively sharing in sector development.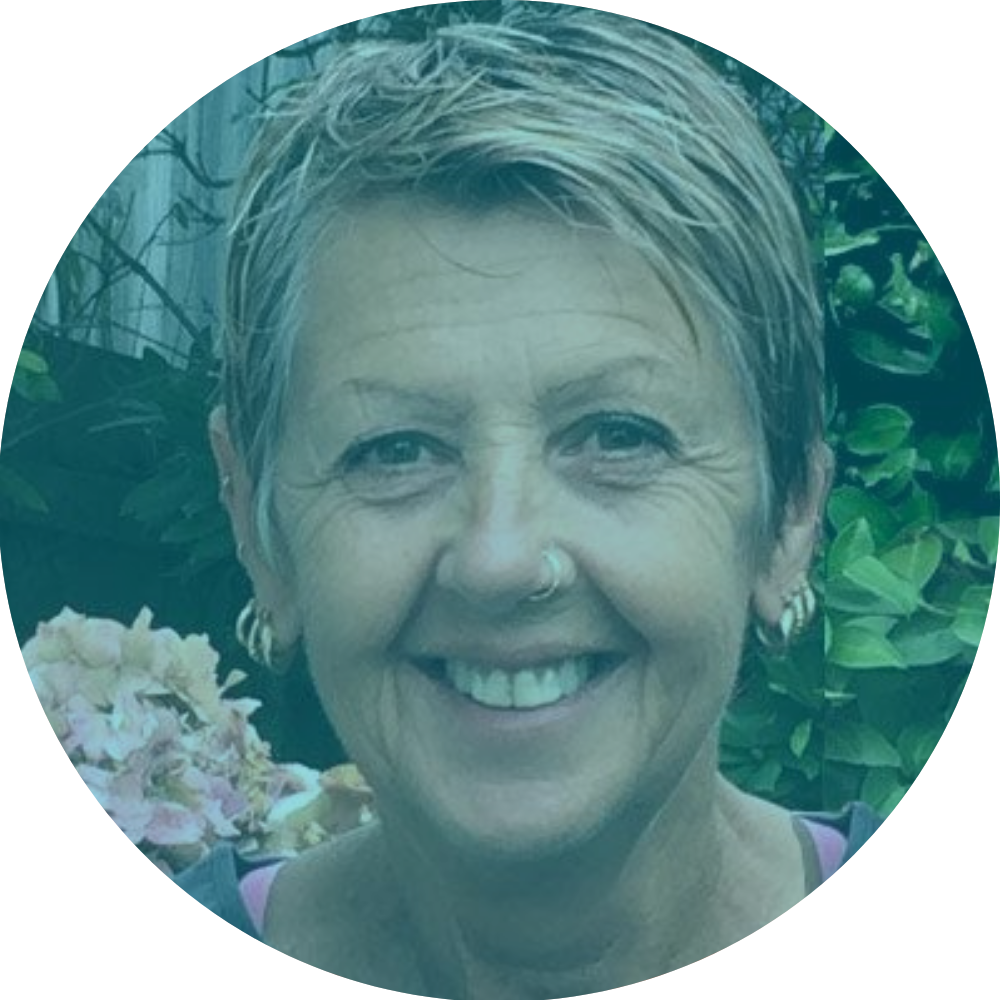 Karen Cunningham volunteers at TravelPaws as the Executive Assistant. Among other roles, she writes blogs for TravelPaws from an outsider perspective with uncanny empathy. Karen has 4 dogs and 2 horses and a deep love for all her furry babies.
We thank our sponsors for the day
Tuesday May 24th

How can I cooperate and promote accessible & inclusive tourism destinations?

12.00 to 4.00 pm AEST
Working towards universal standards
Going from one individual business to a destination
Marketing and promoting accessible & inclusive tourism destinations
Tourism Australia - A national strategy
Starts at 12.00 pm AEST - 20 min
Tourism Australia is the Australian Government agency responsible for promoting Australia to the world as a destination for business and leisure travel. Hear about their current strategy and some of the work which they have done, as well as insights around consumer behaviour and how the tourism industry can get involved.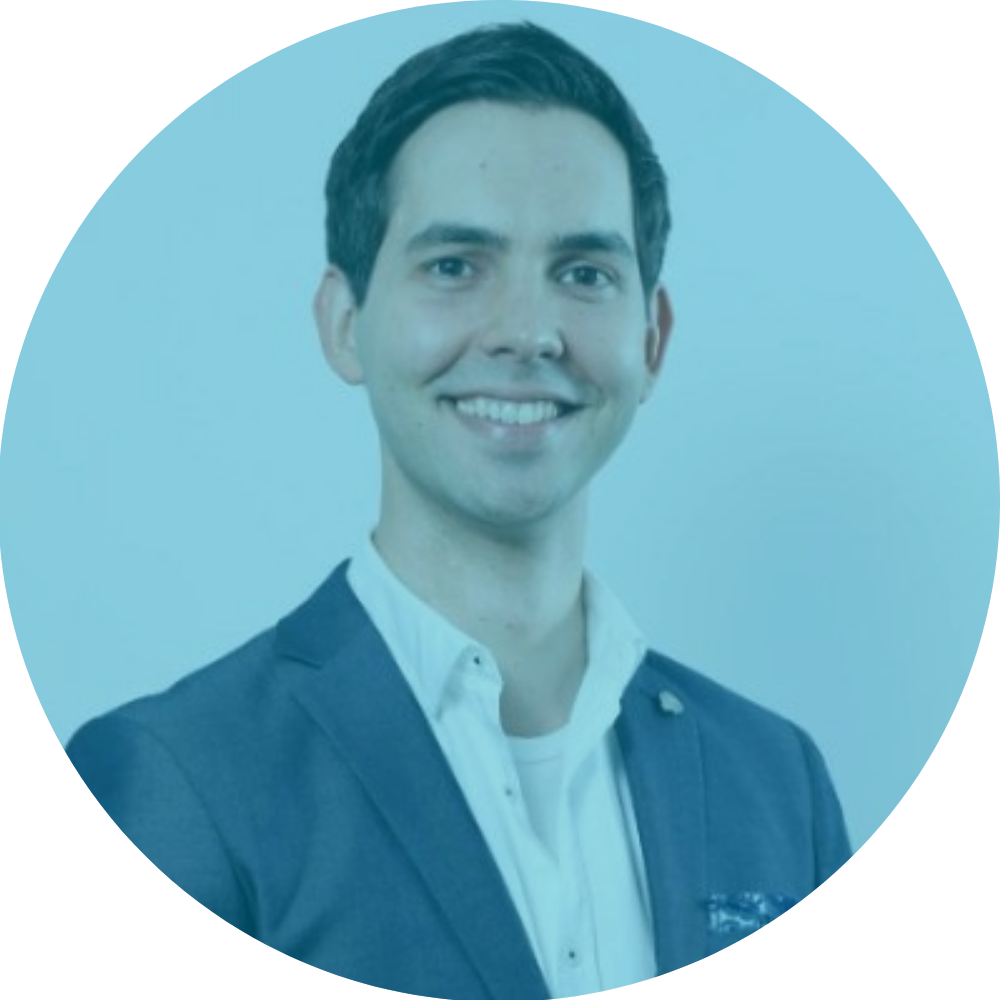 Dominic Mehling is the 
Industry Relations Manager for Tourism Australia. He is an experienced tourism professional with a background in the Hotels industry, including with Westin Hotels and Hayman Group.
Promoting accessible regional destinations in Australia
Starts at 12.25 pm AEST - 35 min
Tourism and Destination Marketing organisations from regional Australia share about the journey they are on to make their region more accessible & inclusive to all visitors. The panel is shared with the partner organisations from the disability sector that work with the DMOs and Tourism Boards, providing them with solutions and advice.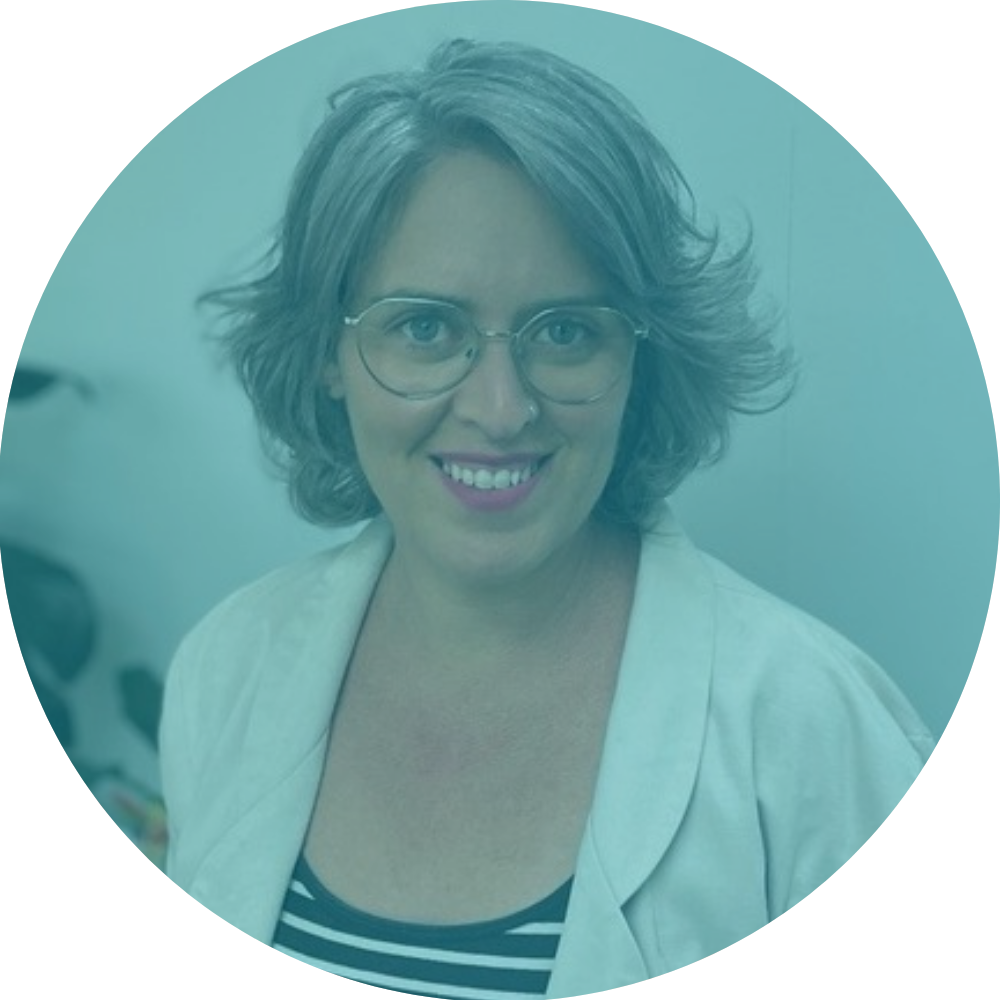 Bringing a fresh perspective to tourism, Coralie Bell is a business and creative marketing professional. With a diverse career in a variety of roles and industries, Coralie has worked in and around tourism for over 20 years. From business strategy, networking, report writing and stakeholder engagement to press advertising, public relations and marketing, you name it, she's done it. Appointed to Tourism Manager with Shoalhaven City Council in 2015, Coralie is passionate about regional Australia, both as a place to live and destination to visit. She is committed to working regionally and making a real difference to the Shoalhaven and greater regional tourism sector.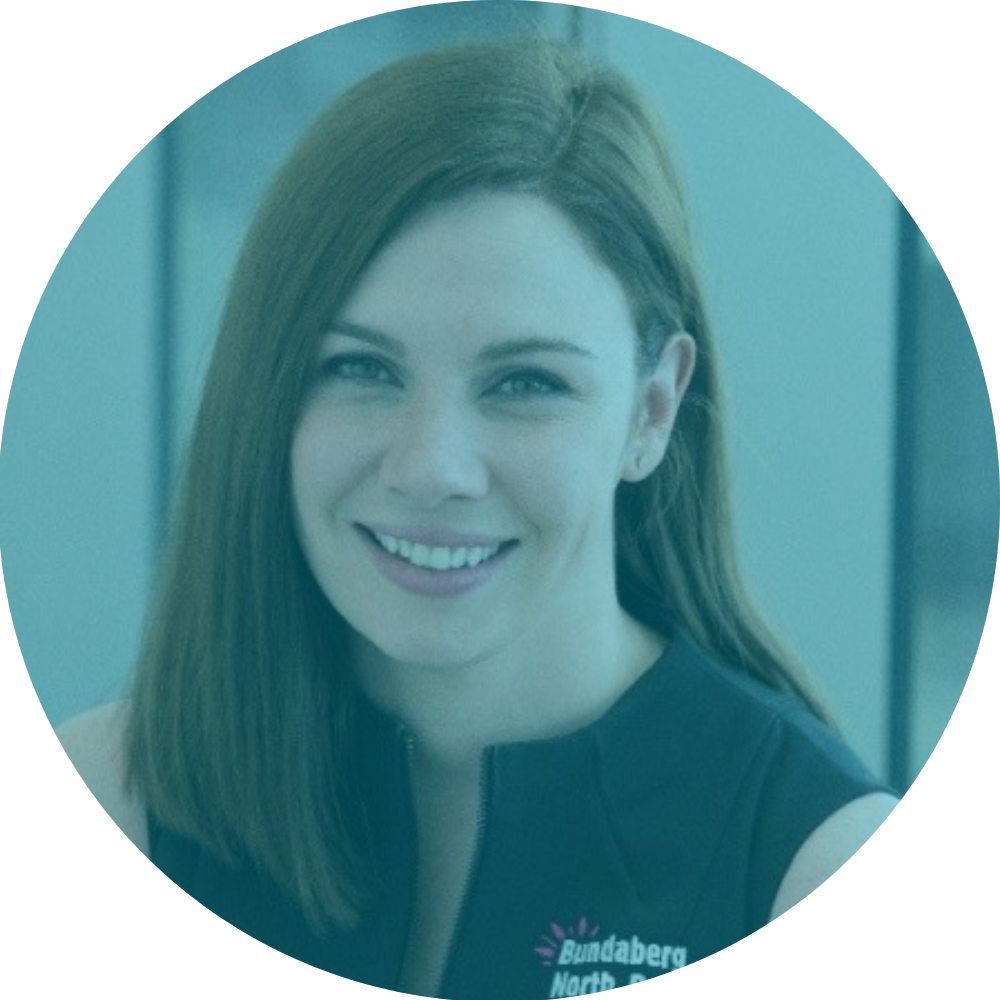 Ellie Tonkin has spent over 15 years in tourism marketing, managing community festivals, live performance and business events including conferences and gala dinners, and consulting.
She understands the unique challenges of regional tourism and community events and relishes building new audiences through creative, targeted marketing and program development. She loves being a part of bringing new visitors to the Bundaberg region!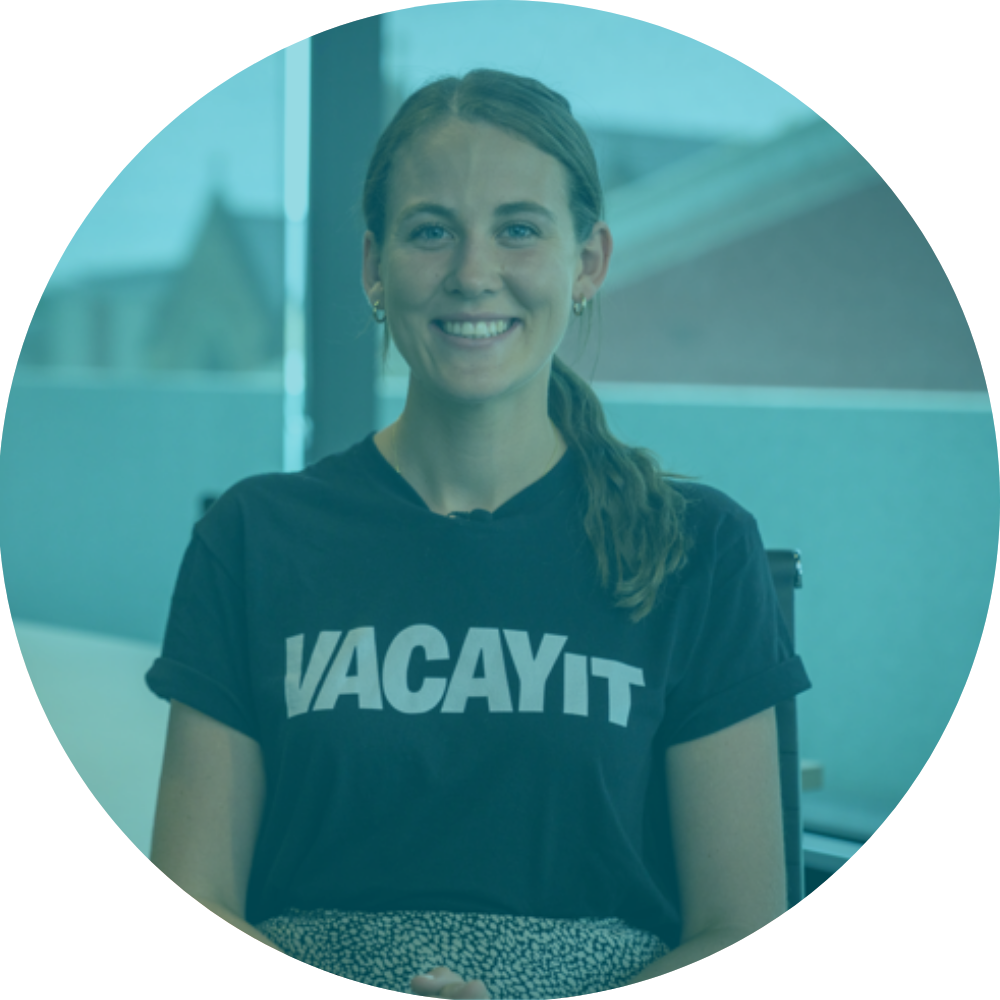 Hailey Brown is the founder of Vacayit, a storytelling platform for blind and low vision tourists. Awarded the Young Talent Innovation Winner for the World Tourism Forum Lucerne, Accelerator for Enterprising Women Winner, and the Gen[in] Community Entrepreneur of the Year award, she is passionate about sustainable and accessible tourism. She is dedicated to making the tourism industry more accessible for blind and low vision tourists, so that they can make informed decisions independently about where they want to travel.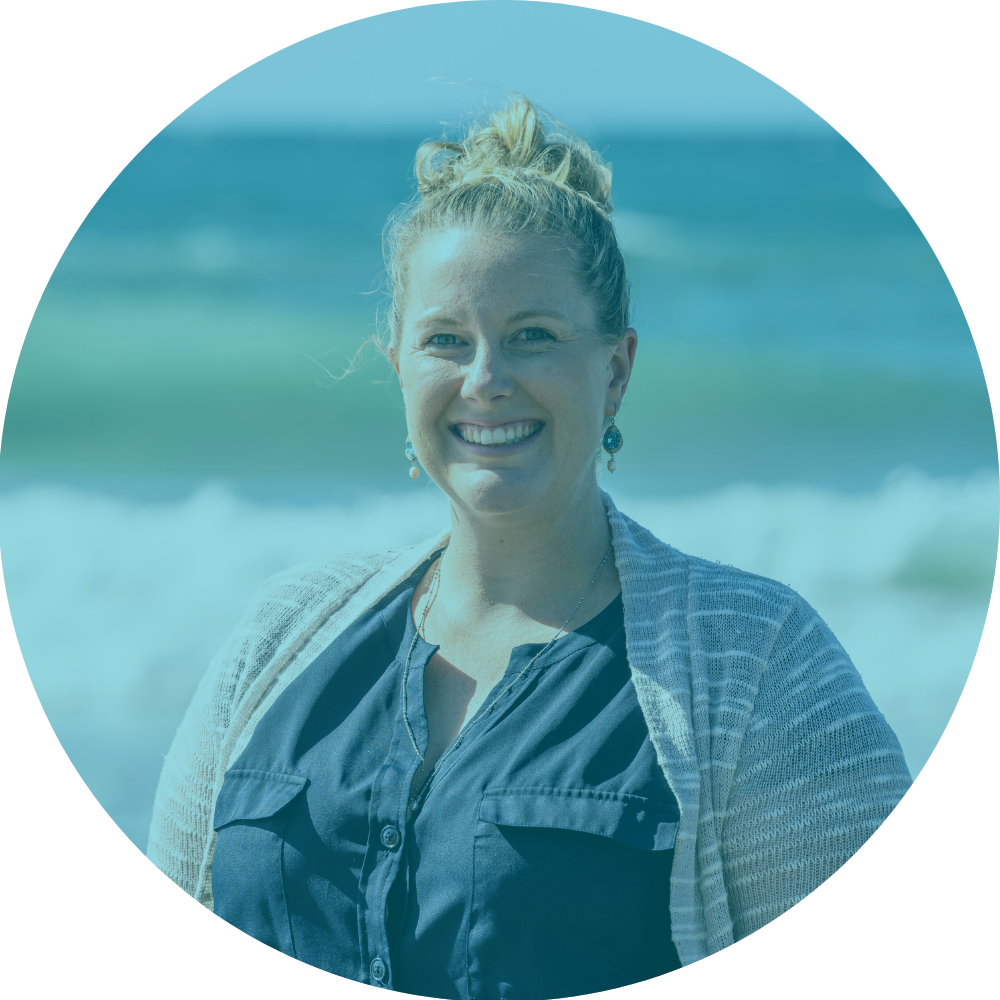 Sasha Job is lecturer in neurological physiotherapy and research higher degree candidate at CQUniversity. She has over 13 years of clinical experience, including neurological, cardiorespiratory, paediatric, orthopaedic, musculoskeletal and sports physiotherapy. She has tertiary level teaching experience in both university and clinical settings. Sasha holds bachelor's degrees in Physiotherapy and Exercise Science and a Graduate Certificate in Health Professional Education.
Sasha has a special interest in physical activity and accessibility, which has inspired her thesis "Universal Beach Accessibility Hub (U‐BEACH): A pathway to increase physical activity participation, health, and wellbeing in individuals with mobility limitations".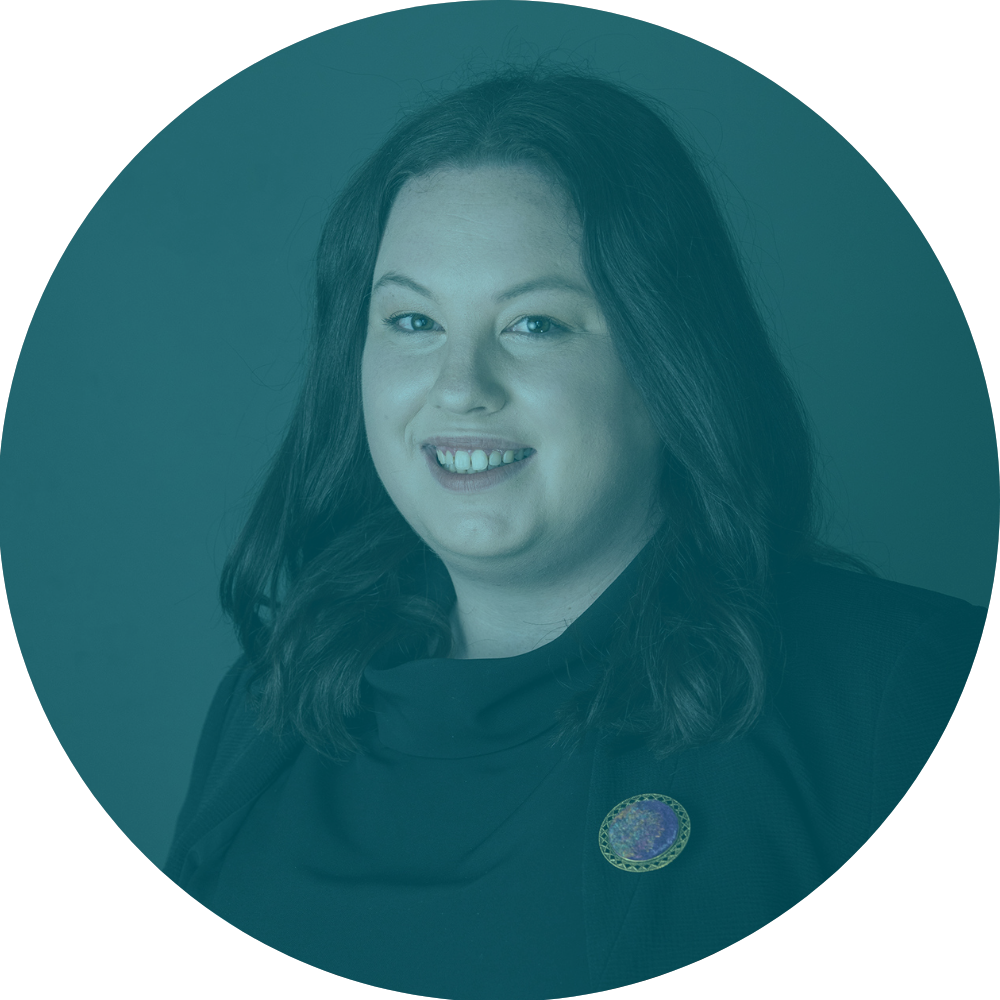 Jackie Hicks began her career with seven years' experience in care services after completing a VET TAFE qualification. During this time, as an Assistant in Nursing, she was responsible for providing care to the elderly within an aged and disability care services environment, working closely with dementia patients.
Her experience here spanned low and high-level care services, cognitive care, respite care and enrichment activities for an older demographic with multicultural backgrounds.
Now, with a Bachelor in Management, Jackie is the lead researcher at Sparrowly Group. Most recently, she was the lead researcher and co-author of Sparrowly Group's white paper on accessible tourism for people with disabilities: Creating real inclusion: A call to arms to the tourism industry.
Inclusive Tourism - Creating accessible destinations with local councils
Starts at 1.00 pm AEST - 10 min
Melissa James, founder of Inclusive Tourism, provides advice, mentoring and support to implement change within businesses and Councils. By identifying barriers and recommending simple, inexpensive improvements she enables stakeholders to maximize accessibility. She provides training to build capacity and ensure the needs of people with disabilities are met.
From one accessible & inclusive business to a destination with end-to-end accessibility
Starts at 1.20 pm AEST - 30 min
Transforming a whole region into an accessible destination or designing tailored travels for people with accessibility needs and their travelling companions can be a real challenge because of how fragmented data can be. Our experts share the importance of cooperation to achieve real end-to-end accessibility.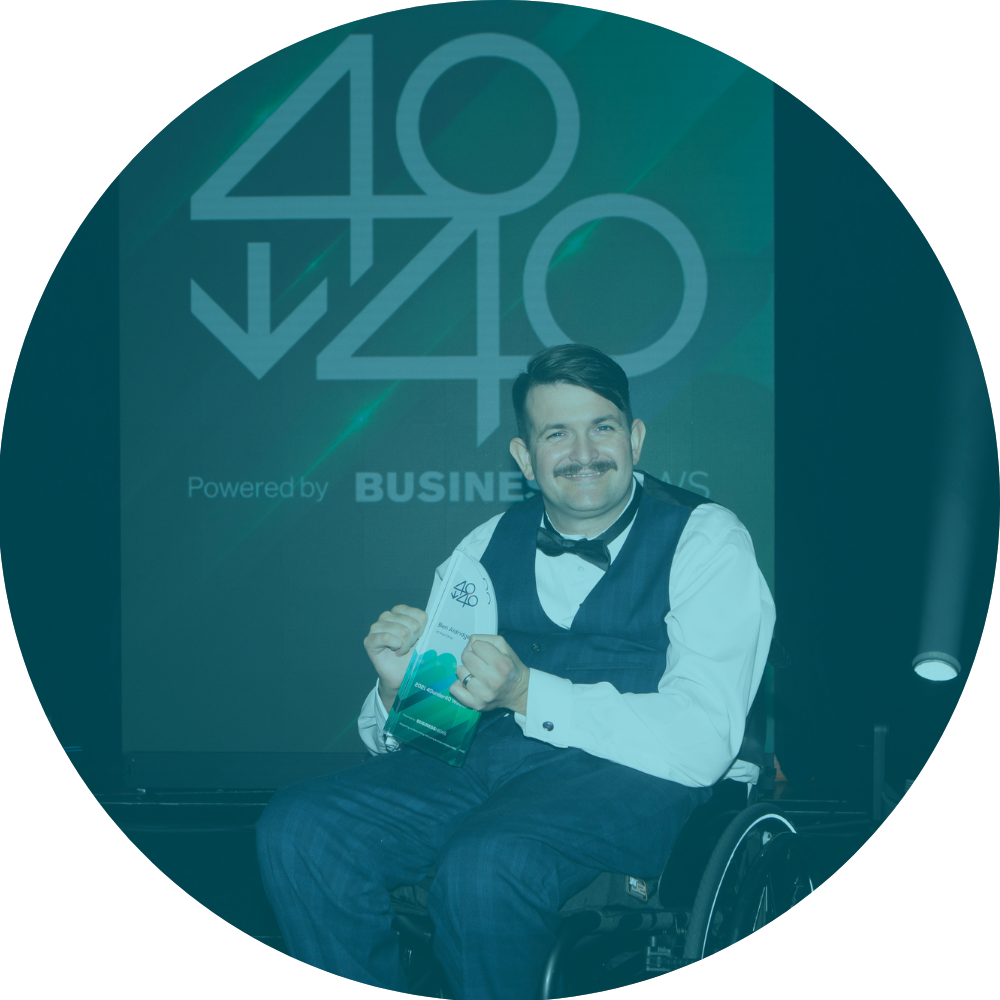 Ben has a background in Systemic Advocacy, Innovation and building cultures of resilient leaders, using his lived experience of disability and military experience as change making tools. Holding qualifications in Employments Services and Work Health and Safety, Ben is a graduate of Leadership WA's Rising Leadership Program and named one of Western Australia's leading entrepreneurs, innovators and business leaders under the age of 40 in the 2020 Business News 40under40 Awards.
Yann is a co-founder of Supported Travel eXperiences with significant consulting experience in advising, transforming and growing small and large organisations in France, Canada and Australia. Yann is passionate about making our world more inclusive and accessible and providing opportunities for everyone to travel the world.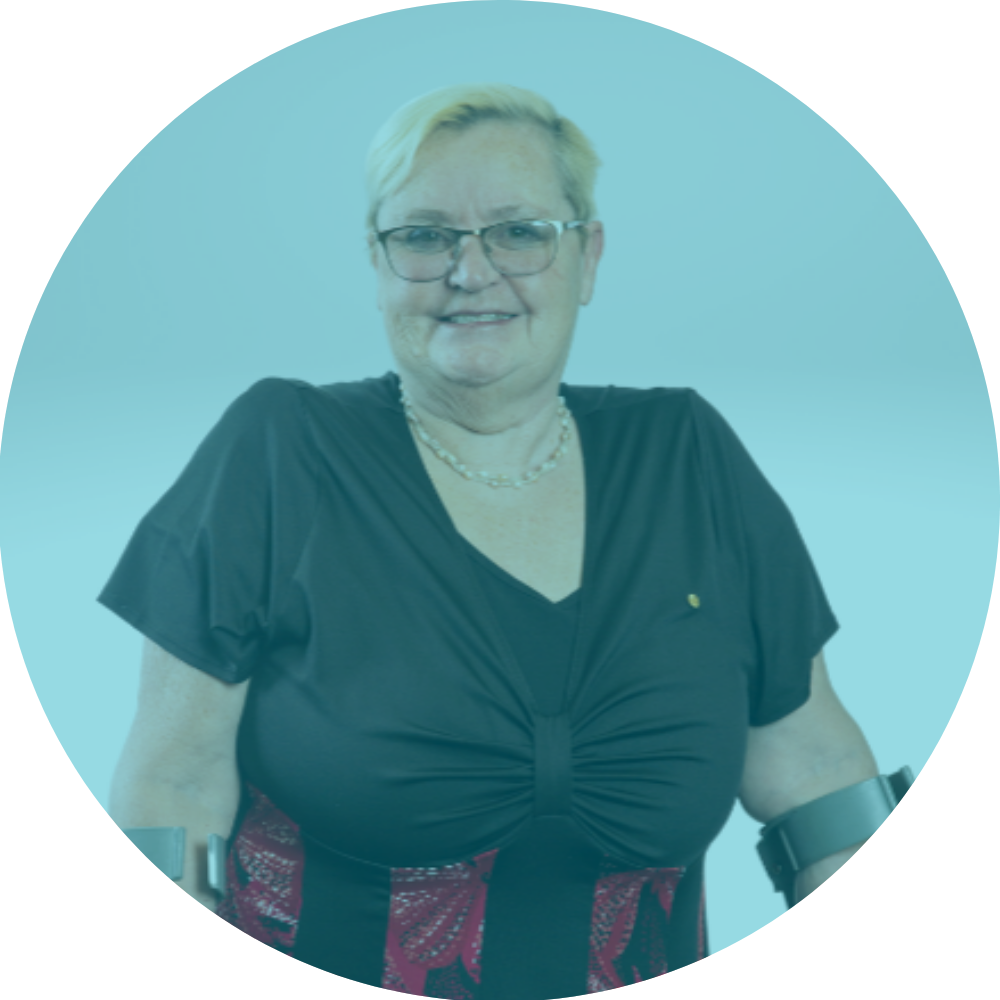 Tricia Malowney, OAM, is the Chief Access Advocate for the Victorian Department of Transport, consulting to government and non-government agencies. She is a senior member of the Disability Leadership Institute and works to bring a gender lens to the disability sector and a disability lens to mainstream services. Tricia is a Board Director at the Urgent Action Fund for Women, Asia Pacific at Melba Support Services, and a member of the Fire Rescue Victoria Strategic Advisory Council. She is also chair of the Client Advisory Committee at OCC. In 2017, Tricia was awarded a Medal in the Order of Australia for her advocacy work on behalf of people with disabilities.
Creating a network to advocate for accessible & inclusive tourism in destinations
This session will discuss the importance of networking with partners in the travel industry to build accessible & inclusive destinations, welcoming everybody. Antony Leopold will talk about how to foster those connections and how to share experiences to further innovate and provide a seamless supply chain to the end user.
Starts at 1.50 pm AEST - 20 min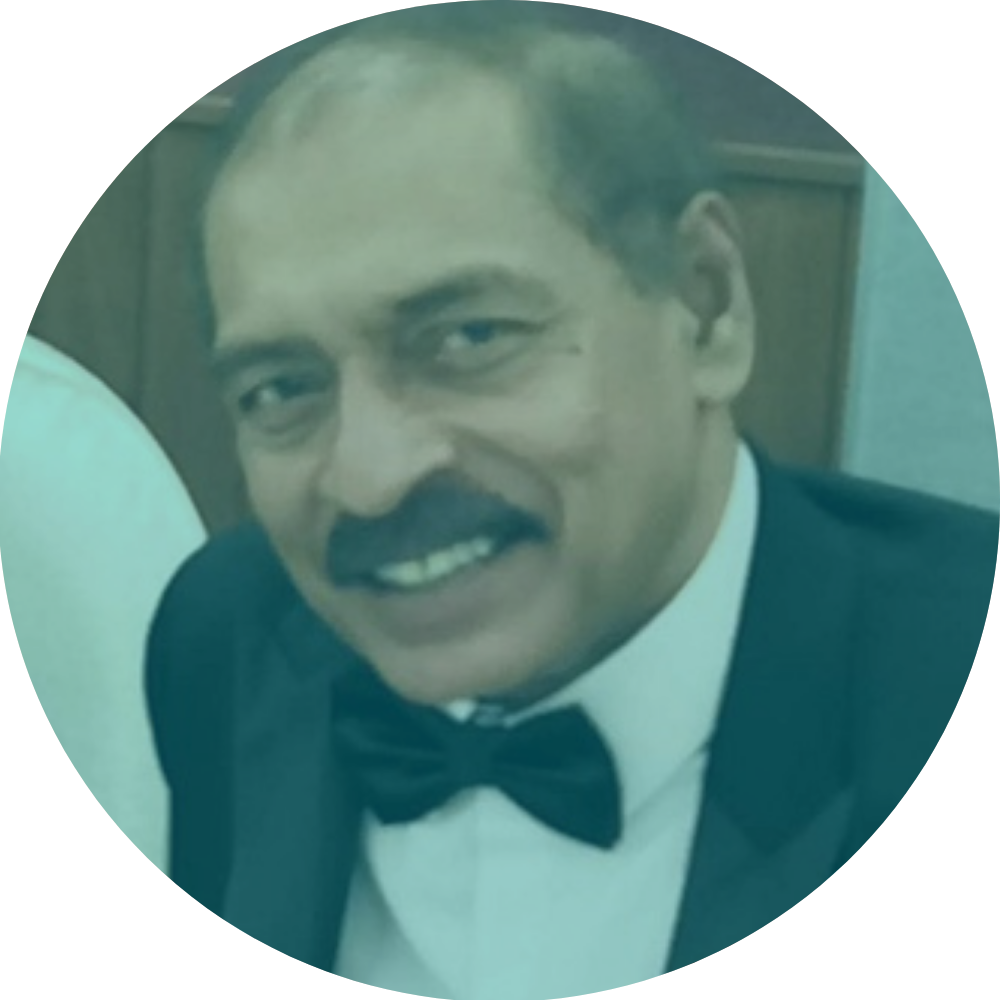 Antony Leopold, now 69 year's old, contracted poliomyelitis of both legs at age 1 ½ years old. He completed his Accountancy and Business Management studies in 1973. With 46 years of working experience, including 30 years in the travel industry, he formed his own travel and tour company in 2004. 
The company has trademarked and registered 'Travel Assist'®- enabling travel for the disabled and elderly. It provides adapted vehicles, arranges disable friendly accommodation, identifies accessible places and restaurants, trains personnel to assist, etc. Ace Altair Travels is currently the only company providing such services in Malaysia. 
Antony is also the President of the Asia-Pacific Network on Accessible Tourism (APNAT), formed in 2021. He contributed to the organisation of multiple conferences and events on disability in Malaysia and aboard and attended multiple others as a delegate, speaker and panellist as well.
Access and Marketing in the visitor economy
Starts at 2.10 pm AEST - 15 min
Learn how your accessibility – whatever form it takes – can be transformed into a true asset to get that ever-elusive click to the 'Book Now' button, so coveted for destinations.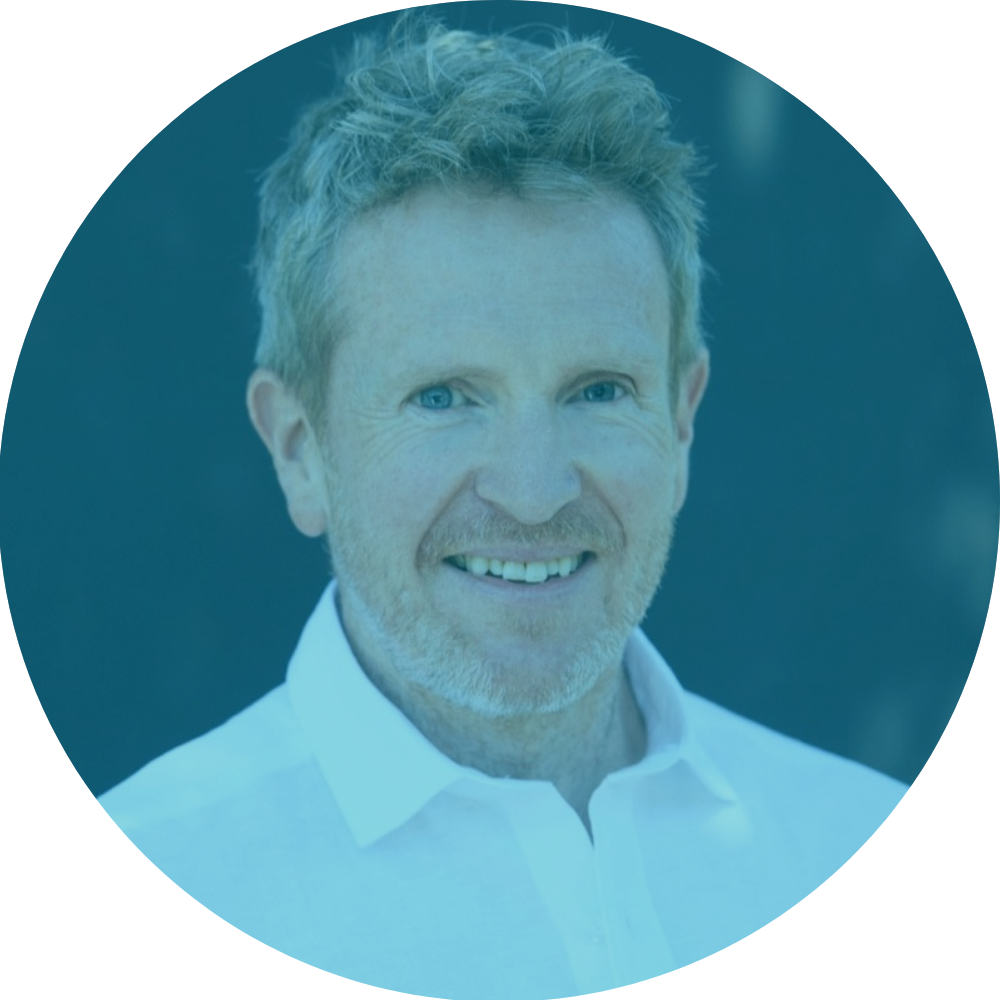 'The Access Agency' founder Ryan Smith, is an inclusion advocate and accessibility specialist with 25+ years in advertising and design. He lives with disability and is uniquely placed to consult and action on access in the visitor economy.
Regional coordination in favor of inclusivity staff training in tourism - The IN-TOUR Program
Starts at 2.35 pm AEST - 30 min
IN-TOUR, is an Erasmus+ project in which partners from six European countries join together in an effort to ensure accessible tourism staff training. During this Masterclass, they will introduce their Project and share some of the contents of their Pilot Courses.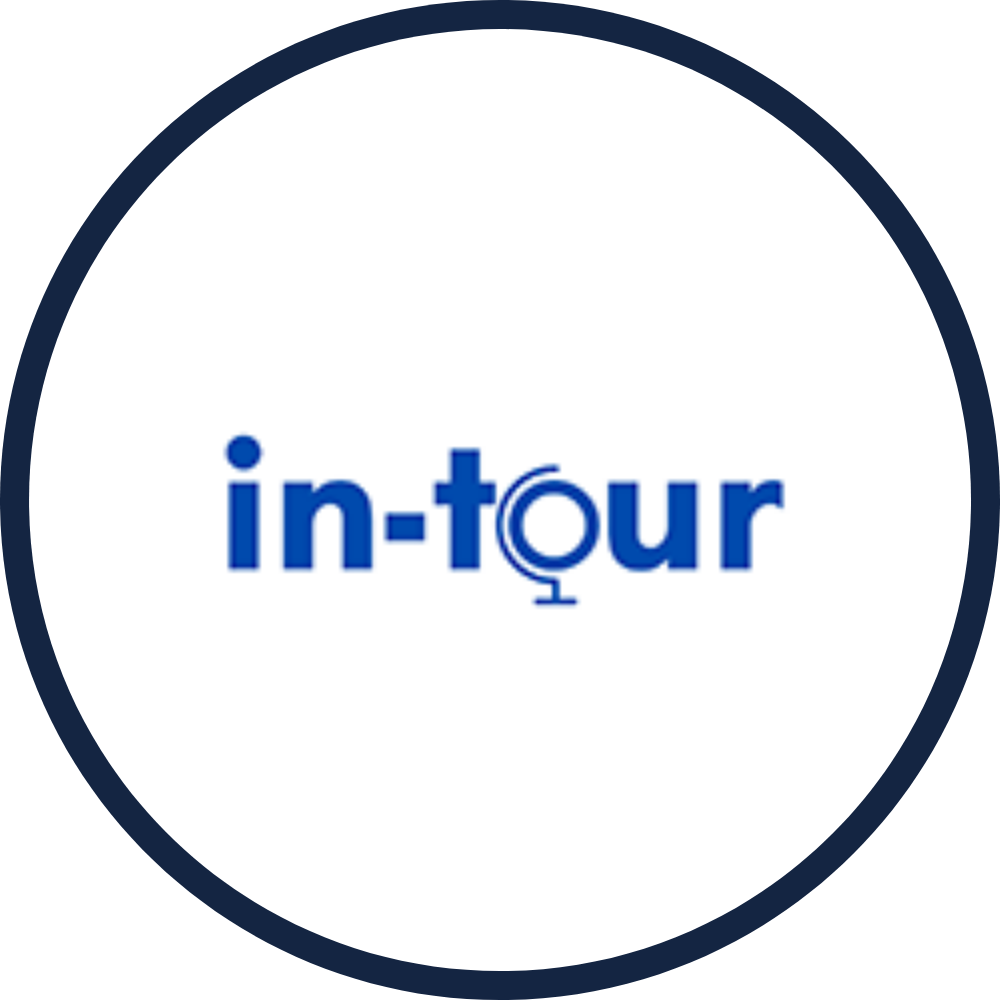 INclusive TOURism professions, European curricula for accessible tourism manager and frontline staff, IN-TOUR, is an Erasmus+ project in which partners from six European countries join together in an effort to ensure accessible tourism.
Taking into consideration the social importance as well as the possibilities in terms of competitiveness and business related to accessible tourism, In-Tour Project aims to cover a gap in the European training system and to offer quality education and training on tourism for all.
The consortium of partners include: AISM (Italy) – project manager, Si4Life (Italy), UNIGE (Italy), FRI (Italy), HOU (Greece), EPI (Greece), AFBB (Germany), FHD (Germany), FUNKA (Sweden), CAMVA (Spain), CRI05 Criteria 05 S.L. (Spain), EASPD (Belgium), IAAPA (Belgium), ENAT (Belgium)
Accessible & inclusive tourism in favor of regional development in Asia-Pacific
Starts at 3.05 pm AEST - 40 min
This session is about the benefits engaging in accessible and inclusive tourism can bring for a region. Our panellists are all advocates that started working in the sector via their own companies and are collaborating with local public institutions and other professionals to foster initiatives that will increase accessibility and inclusivity in tourism.
Representative Director, Ohayo Travel Corporation, Tama City, Tokyo. This company is a travel agent primary for people having difficulty in travelling due to age, disabilities, etc. 
As a member of Japan Universal Tourism Network and as the leader of Universal Tourism Center Musashino, he is engaged to improve the social infrastructure for accessibility in collaboration with other universal tourism centers throughout Japan. Kuniyasu is also an Organizer and Instructor of Tokyo Travel Support and the Omotenashi Learning Program to improve the skill of those who wish to support, guide and entertain travelers with special needs. He is an organizer of Universal Tourism Sub-Committee, Chihososei SDGs Kanminrenkei Platform (Cabinet Office led platform for local economy vitalization through public-private partnership aiming to pursue Sustainable Development Goals) and the Japan National Coordinator of ENAT (European Network for Accessible Tourism).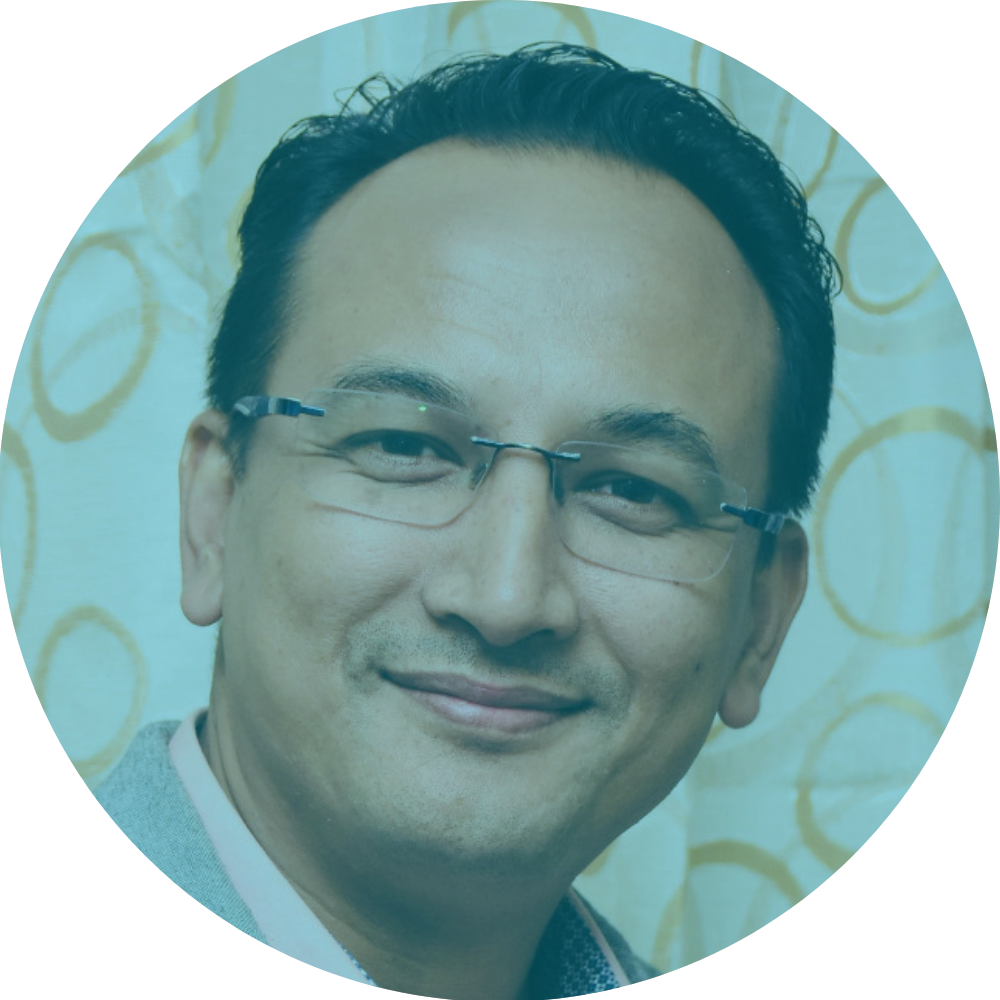 Pankaj Pradhananga comes with a leadership experience in Tourism industry over 2 decades. He is a Director of Four Season Travel & Tours, Division O Director of Toastmasters International (District 41), Tourism Consultant for International Development Institute ( USA). He is also an adjunct faculty member in leading Business schools in Kathmandu. He also contributes as a columnist for Travel Tomorrow.
He has successfully led innovative initiative 'Inclusive Tourism for persons with disability' in the Himalayan region. He has attended number of conferences on Accessible Tourism, presented papers and presently working with Nepal Tourism Board on Inclusive Tourism Strategic Plan.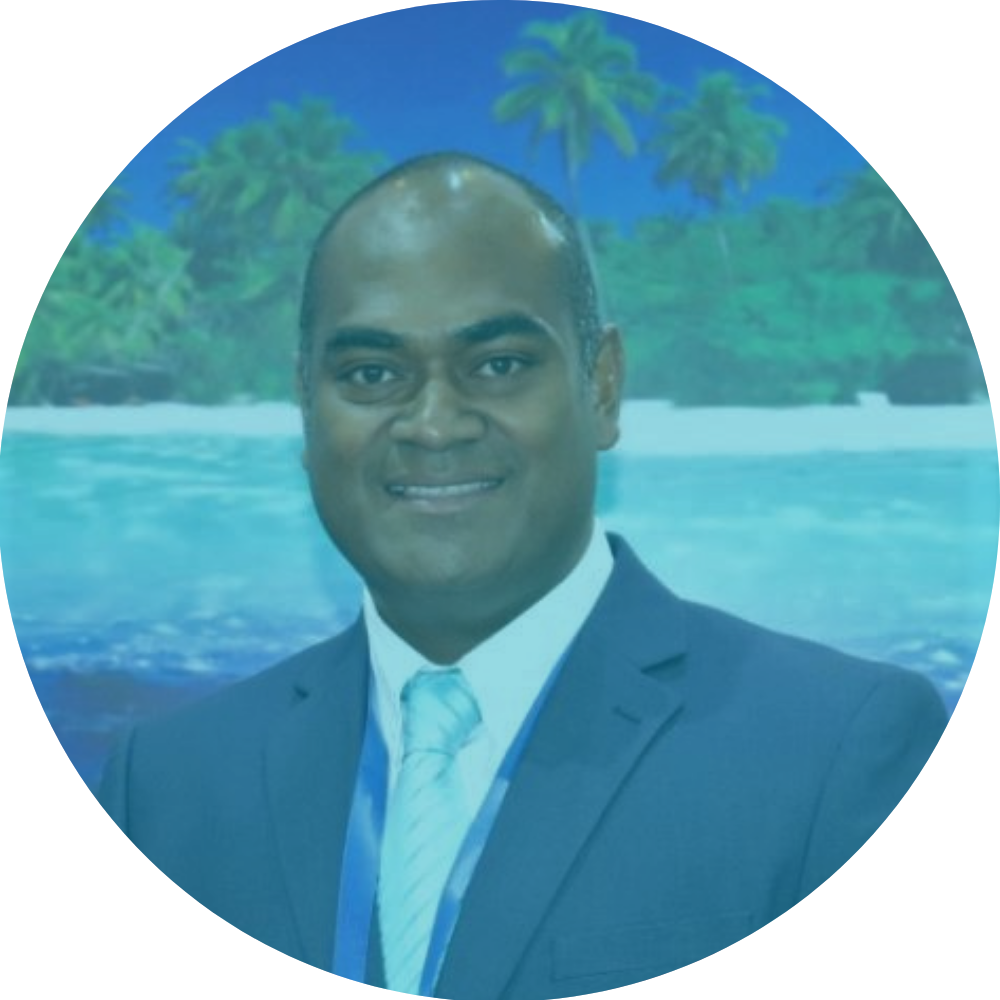 Petero Manufolau is the Chief Executive Officer of the Tourism Authority of Kiribati (TAK), the organisation responsible for the sustainable development and promotion of tourism in Kiribati. 
Since taking on the role in June 2019, Petero has helped establish a network of circular economy advocates within the Kiribati tourism sector, guided the enhancement of community tourism, and lead the development of the Kiribati Sustainable Tourism Development Policy Framework. 
Prior to joining TAK, Petero held senior management positions in both private and regional tourism organisations specializing in resort and destination marketing, with a passion for tourism SME promotion and responsible, sustainable, and inclusive tourism development. He is a Tourism & Management and Diplomacy and International Relations graduate of the University of the South Pacific, Fiji and completed a Pacific Islands Tourism Professional Fellows Program at the East West Centre in Hawaii.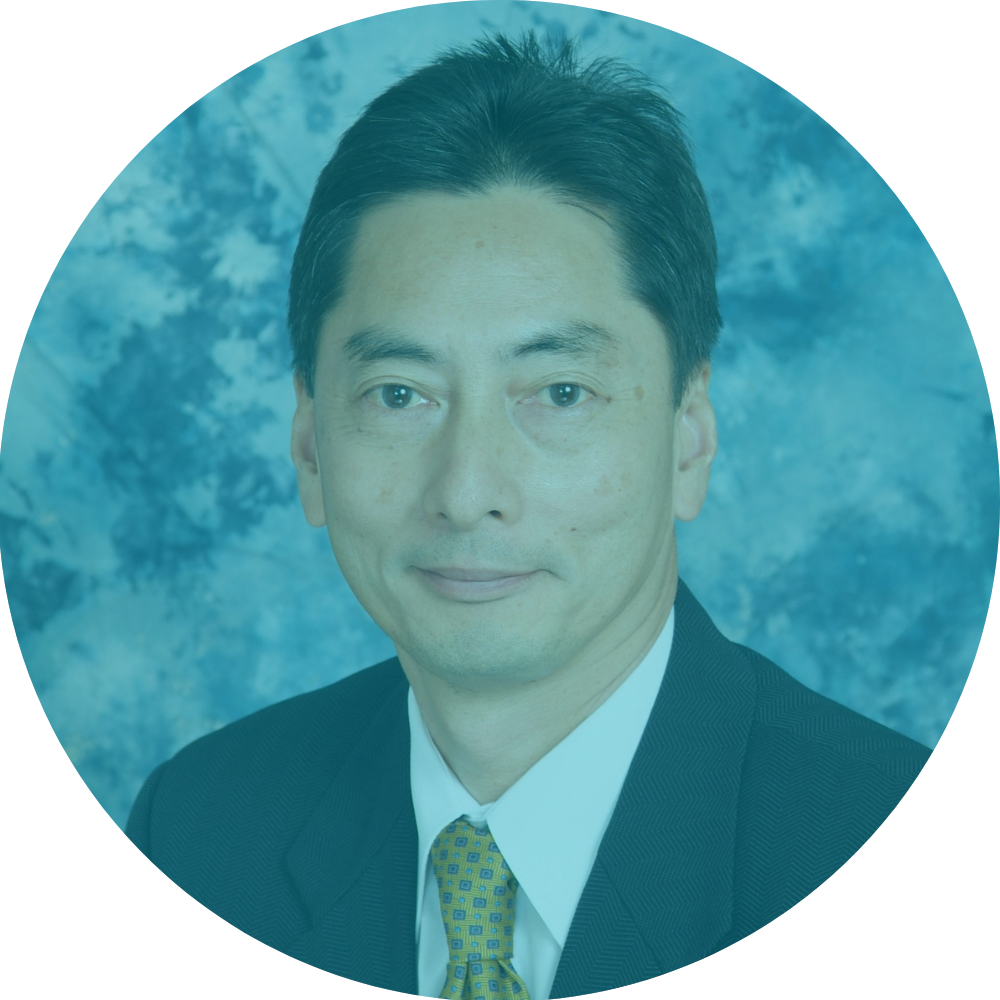 Joseph is an Architect and Accessibility Consultant, having worked in the United Kingdom, Australia, and now in Hong Kong with 40 years of experience, specializing in universal design and access to the built environment, transportation, and inclusive tourism.
We thank our sponsors for the day
Thursday May 26th

What and how can I discover the accessible & inclusive side of the Asia-Pacific region?

12.00 to 3.30 pm AEST
Inclusive travel destinations in Asia-Pacific
Travel tips and advice from experienced travellers 
Public and private datasets available on domestic and international accessible infrastructure & services
Discovering Queensland's Sunshine Coast by wheelchair
Starts at 12 pm AEST - 30 min
For this session, Dane Cross draws upon the information gathered by Spinal Life Australia's 'Accessible Tourism Reviews' of the Sunshine Coast and Moreton Bay regions. It will highlight a number of accessible and/or inclusive things to see and do in South-east Queensland, sharing photos and videos of each location.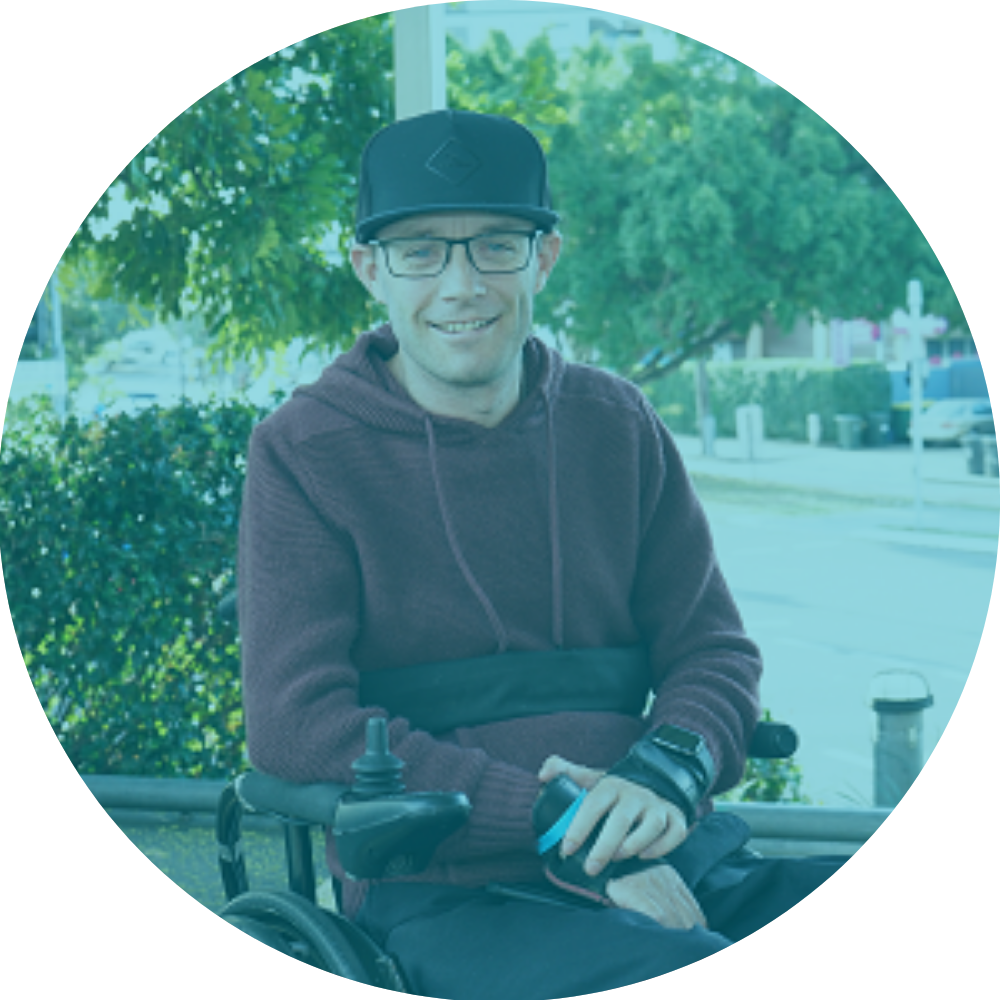 Dane's experience in the accessible tourism market comes not only as an 'end user' with lived experience in travelling with disability, but also in a professional capacity as a Senior Advisor – Access & Advocacy with Spinal Life Australia, and as a qualified Access Consultant. Dane, along with his wife, Stacey, and their 2 sons, enjoy sharing their 'Cross Family Adventures' with the aim of breaking down the barriers and removing the stigma regarding what it means to be a family living with disability.
Beaches as an accessible & inclusive destination
Starts at 12.50 pm AEST - 30 min
From accommodation to activities in and out of the water, this panel of experts will provide insights as to how businesses can make the seaside accessible & inclusive to everybody.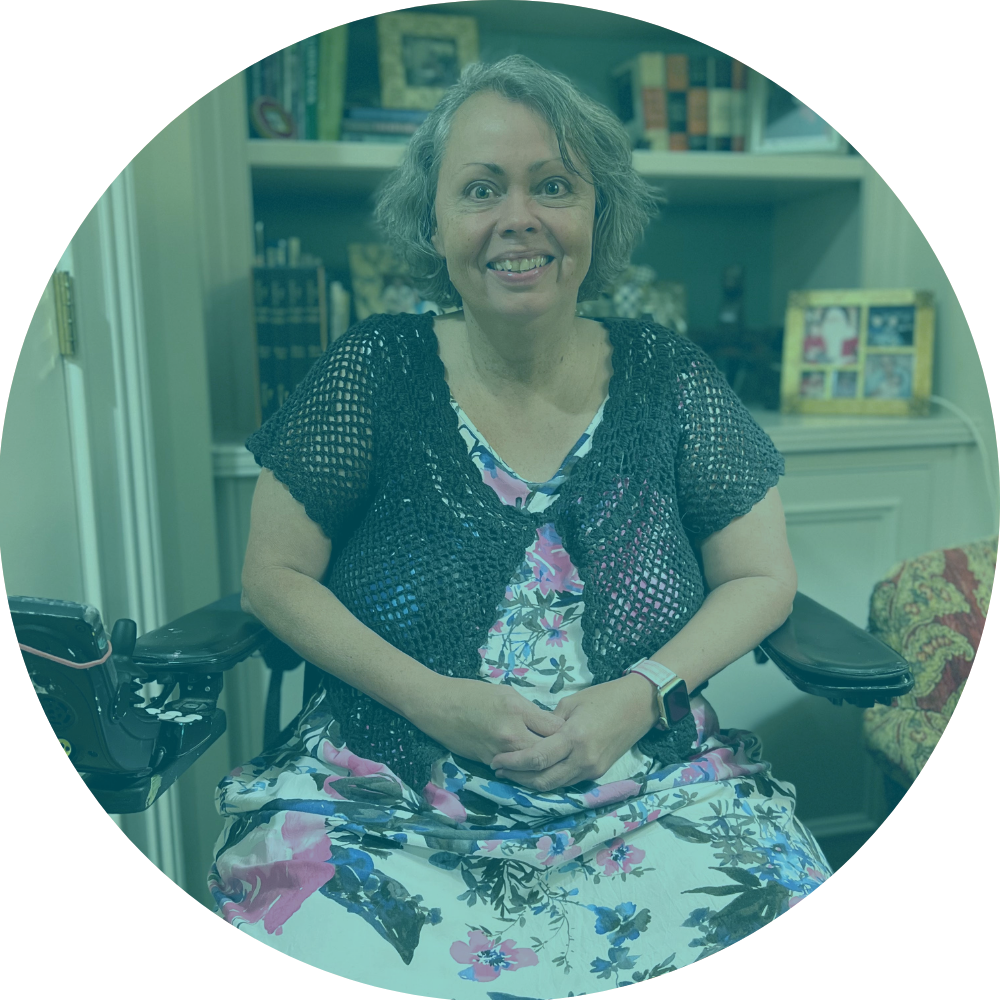 Lorraine Woodward is an entrepreneur, business owner, and a life-long advocate for people with disabilities. She created the National Barrier Awareness Foundation, a precursor of the Americans With Disabilities Act, with the purpose of educating communities about the attitudinal, architectural and communicative barriers that face by individuals with disabilities and their families. Her career of 30 years has seen her at the helm of several successful start-ups in the communications and marketing industries specializing in non-profits, professional associations, and consumer products. She has earned numerous national professional and community service awards and recognitions. She owns an accessible short-term rental properties in Carolina Beach, North Carolina, and in her home town of Conway, Arkansas. Her latest venture, Becoming rentABLE, is a reality television show and social media platform dedicated to education and advocation for accessible short-term rental properties across the United States. Lorraine now serves on the VRMA DEI committee.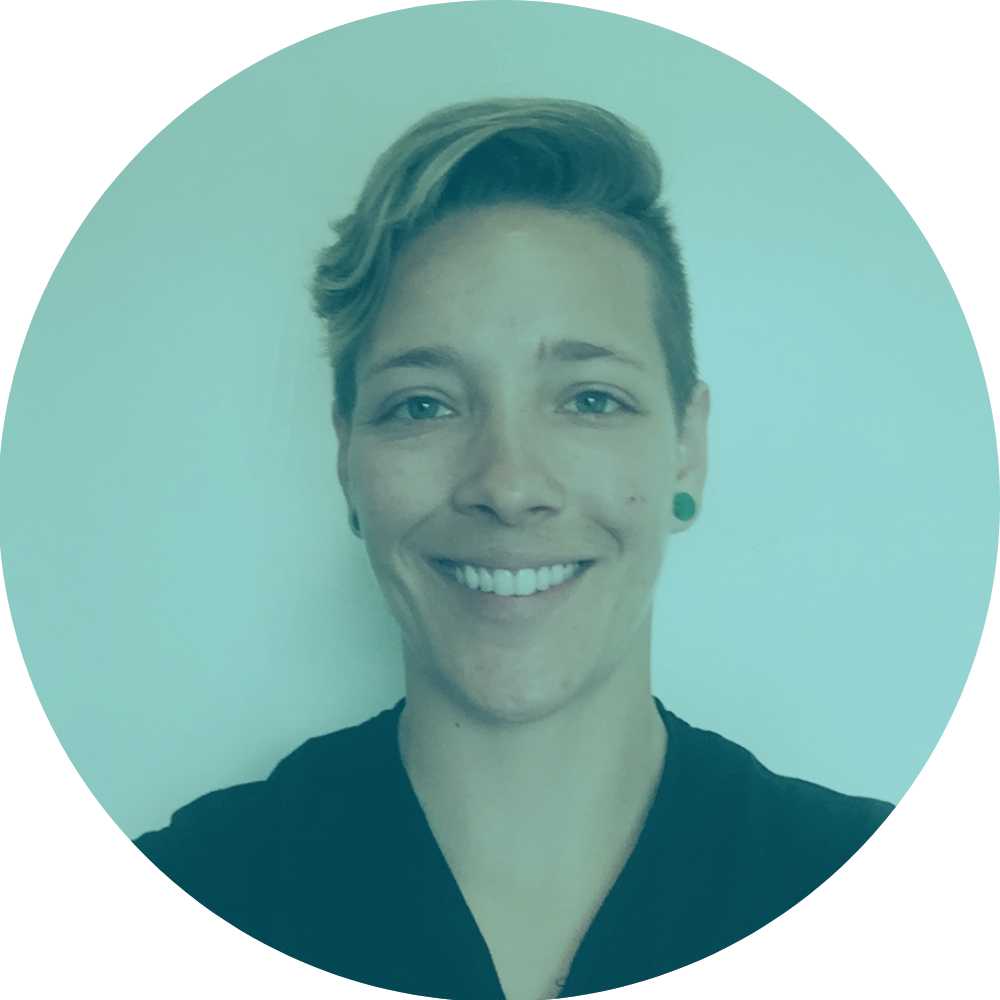 Ricki was first introduced to scuba diving and Diveheart in 2015. Even since her first time diving/training with Diveheart in Cozumel she knew this is something that she needed to do. She is now an instructor with PADI and Diveheart living in Hawaii with hopes that this will soon be a destination for adaptive divers all over the world.
Syed Abd Rahman is the Advisor for the National Dive Council NDC Malaysia under the Ministry of Tourism and Culture MOTAC Putrajaya and the Chairman for the NSC National Scuba Committee, WG1 Working Group 1, Scuba diving on ISO Recreational Scuba Diving Standards Malaysia under the Department of Standards Malaysia.
Syed has been appointed as the PADI US Advisory Committee on Youth Diving Education and Adaptive Techniques Specialty Training. Syed loves teaching and motivating Kids and Teens in the sports of Scuba Diving. His passion in the sport has motivated Syed to start Kids Scuba in 2004. Scuba diving has changed his perception and awareness of the marine environment. The importance to instill conservation awareness to the kids and teenagers while being comfortable with children, Syed is committed to share knowledge with them to help make the dreams of many who want to be a scuba diver into a reality. His dedication and commitment to promote scuba diving for Kids, Teens, Orphan and Disabled community has earned International Awards & Recognition for Syed and Kids Scuba since 2005 to date.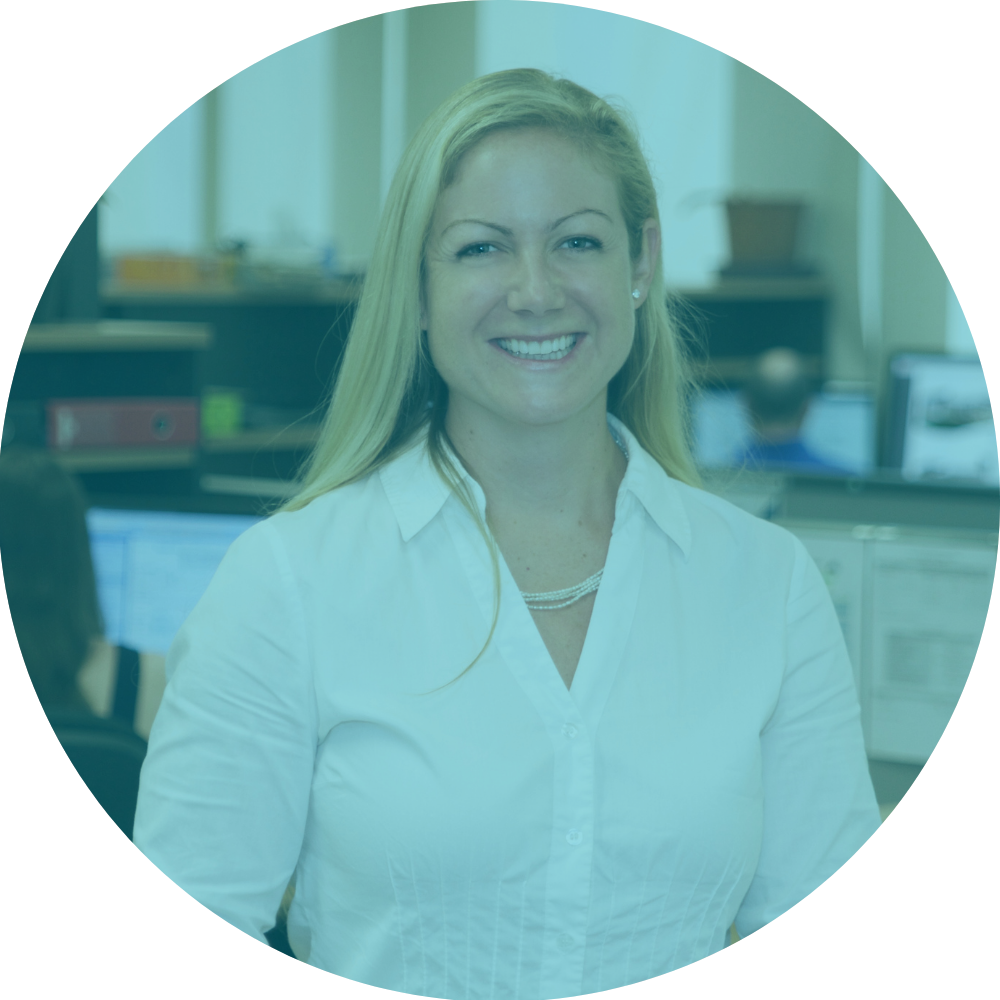 Evelyn has been working in Urban Design and Planning for over 20 years, currently shaping the design of the Sunshine Coast. Her role in Urban Design and Placemaking pushes for placed base design excellence with inclusive and equitable design at the forefront.
The Sunshine Coast Council is under taking an effort based mobility mapping project. This mapping system will allow the mobility impaired to find the most suitable, equitable route to access tourist attractions, hotels, the beach, and places of interest on the coast.
The mapping will demonstrate possible routes and will highlight the least effort way available. The maps will include suitable pathways, accessible parking bays, bus stops, public BBQs, shelters, toilets, kerb and ramp crossings, and equitable accesses into hotels, resorts and recreation venues.
Sharing accessible & inclusive destinations in South Korea through videos
Starts at 1.30 pm AEST - 10 min
MOASTORY is creating videos of multiple daestinations in South Korea as a way to provide more detailed and accurate information for people who have a desire to travel and need to know about the accessibility of the places before going. Min Kyung Kim will share some examples of videos already made and explain how they contribute to the growth of accessible & inclusive tourism in Korea.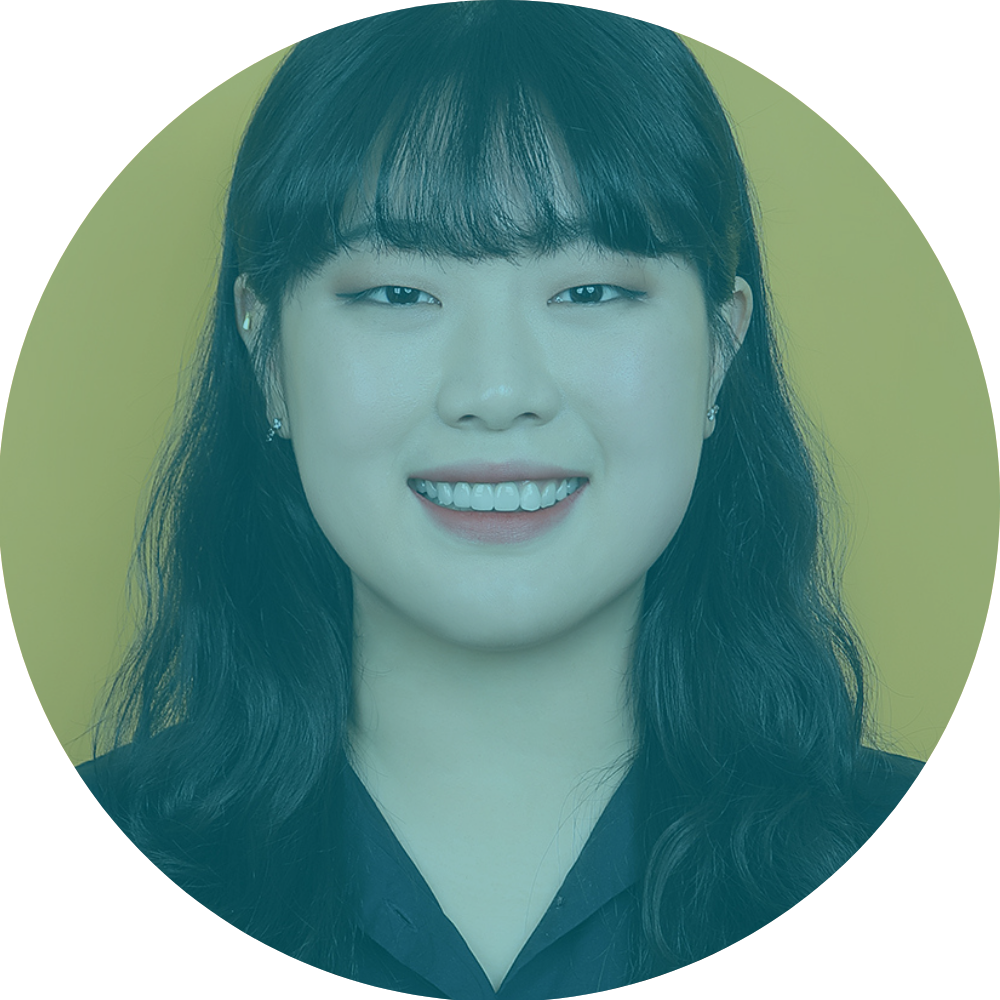 Min Kyung Kim lives in South Korea and works for a social enterprise 'MOASTORY', who is working to spread Accessible Tourism widely in Korea.
New Zealand as an accessible & inclusive destination
Starts at 1.40 pm AEST - 30 min
Discover New Zealand with the best possible guides. Jezza Williams and Matt Wong will tell you all about the country's' inclusive and accessible places and experiences.

Jezza Williams is the director and founder of Makingtrax, with over two decades in the adventure tourism industry. Not letting a hiccup of becoming a tetraplegic dictate his life, he used it to his advantage and since 2010 has been a game-changer in the inclusive adventure tourism industry, pushing possibilities and opening opportunities for all abilities.
On a personal level, he has paved the way for others becoming the first tetraplegic/quadriplegic in New Zealand to gain a paragliding license and undertaken wild adventures including testing his limits in the Mongol rally 26,000 km from London to Mongolia via Eurasia and back through Russia.
Matt Wong has held senior positions in the travel and tourism industry over the past 20 years having led inbound and outbound travel agencies, helicopter operations, adventure activities, and current owner of iFLY Indoor Skydiving NZ LTD, based in Queenstown, New Zealand.
Matt launched iFLY in late 2018, just a year before the global pandemic, and has created a locally owned, adaptable, inclusive, multi award-winning business.
Keeping all staff employed, iFLY found rare opportunities for growth during a pandemic, diversifying, and achieved success during the covid pandemic. The vision of the company is to be commercially successful, operating with a high level of social responsibility to support staff, customers, community and preserve our place. iFLY strives to operate not just an accessible but an inclusive adventure tourism activity for all ages and abilities.
Abled Traveller - Discovering India
Starts at 2.10 pm AEST - 10 min
Abled Traveller – part of Aura Voyages Private Limited – has a dedicated team to introduce India as an accessible destination for wheelchair travellers. Their team has carefully crafted itineraries to discover main Indian tourist cities, UNESCO World Heritage sites / monuments, colourful local markets, majestic forts and palaces…

KEYNOTE - Planning your next inclusive adventure in Asia-Pacific
Starts at 2.35 pm AEST - 60 min
Every adventure requires some planning. Especially travelling overseas with accessibility needs. This panel will dive deep into key points and resources to help ensure your next adventure is inclusive and enjoyable.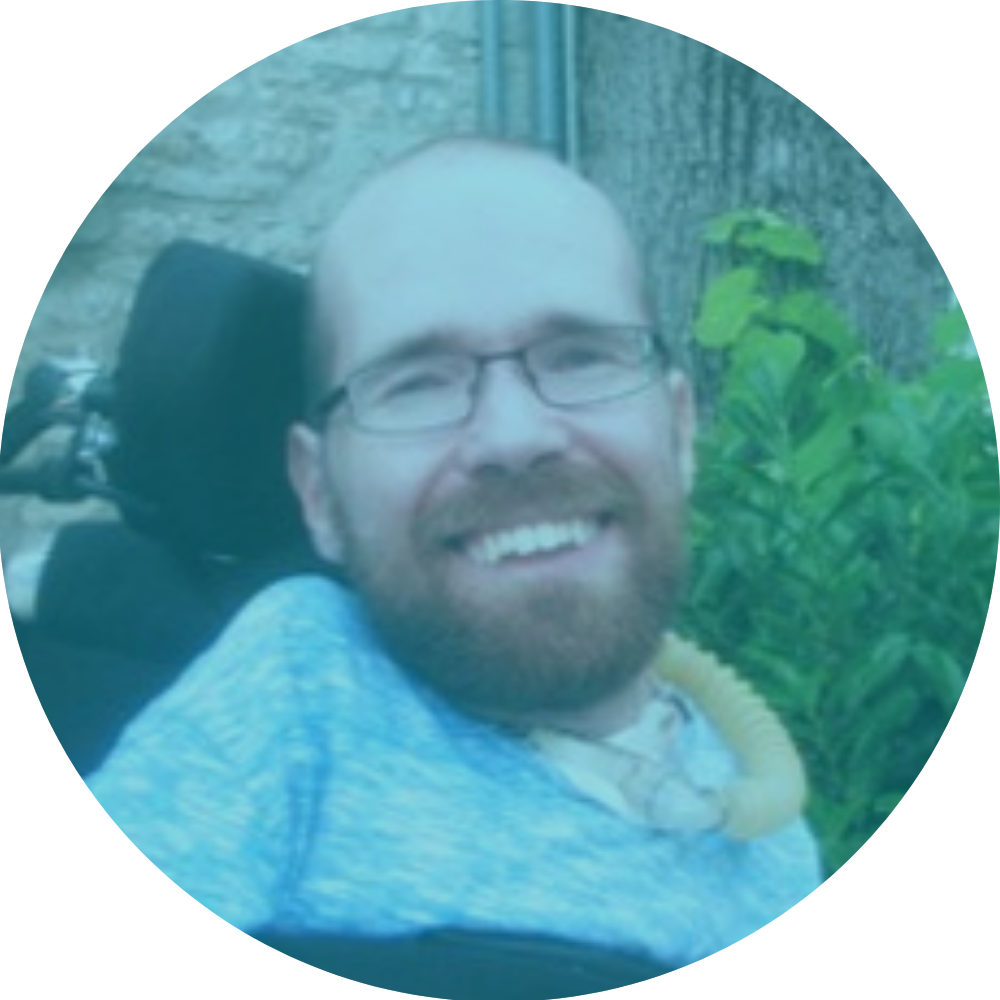 Ean Price is the founder of ICAN Resource Group Inc., a multifaceted business located in Kelowna, British Columbia. He is a strong advocate for independence through technology. This passion has led to Ean's volunteer contributions including Adaptive Sailing Kelowna, Tetra Society, Neil Squire Society, Muscular Dystrophy Canada, and the Rick Hansen 25th Anniversary Relay. In his free time Ean enjoys traveling overseas.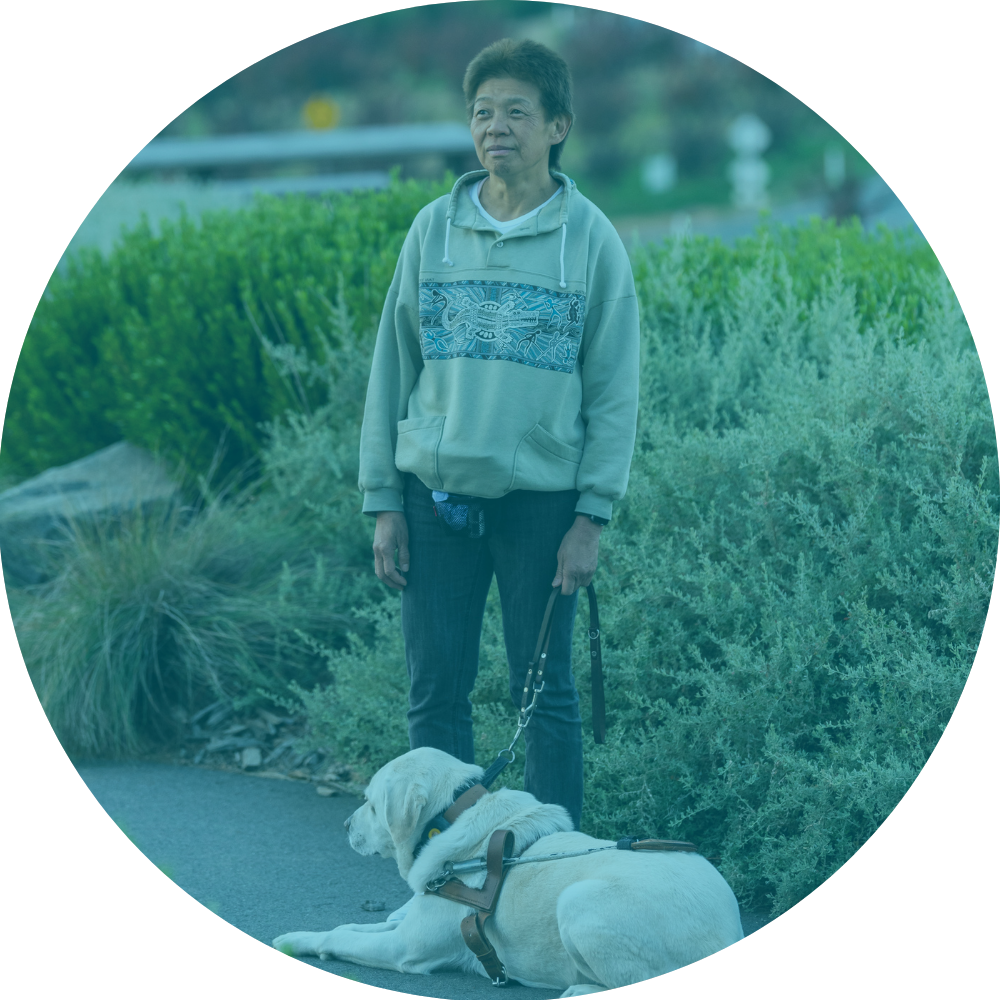 Lindy Hou suffers from a degenerative eye condition called Retinitis Pigmentosa, and by 1996 she had become legally blind. For many people losing their sight would have meant the end of being involved in sports and life; not so for Lindy. She went on to win six medals in the 2004 and 2008 Paralympic Games.
Since her retirement from Paralympic cycling, Lindy has devoted her time to sharing her story in order to empower people of all ages. Lindy believes that she is a very fortunate person and as a motivational speaker, she has inspired audiences across the world in places as diverse as China and Dubai, as well as in Australia.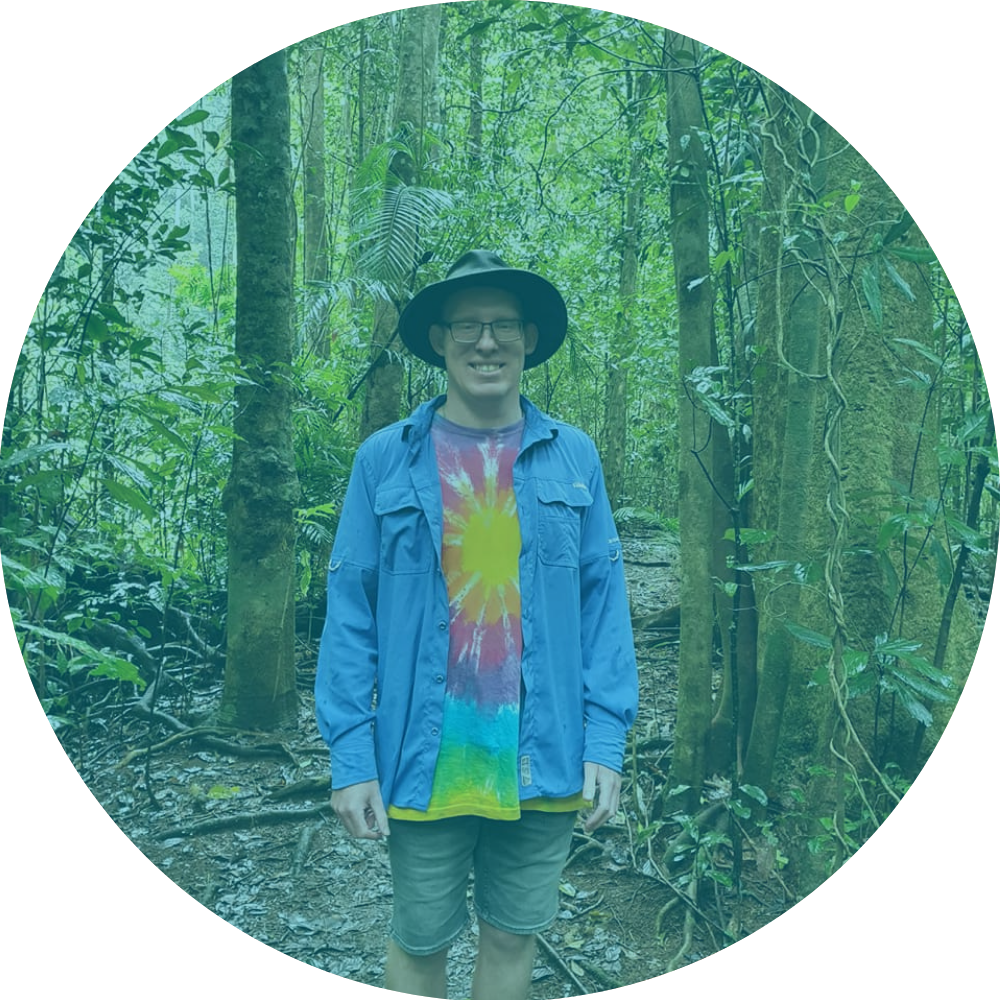 Mathew Townsend is the founder of Nature Freedom, a social enterprise organisation providing young people with disability and mental health opportunities for meaningful access and participation with nature and outdoor adventures.
In 2018 he was a winner of the Healthy Land & Water Volunteer of the Year Award. He was a finalist in the 7NEWS Young Achievers Qld Awards, and a winner of Outdoors Queensland Encouraging Government Award in 2020. In 2021 he was selected as a Tomorrow Maker from AMP Foundation for the inclusive advocacy in the industry.
Mathew regularly consults to government, environmental and private sector organisations leading workshops on social inclusion, physical accessibility and sustainable development.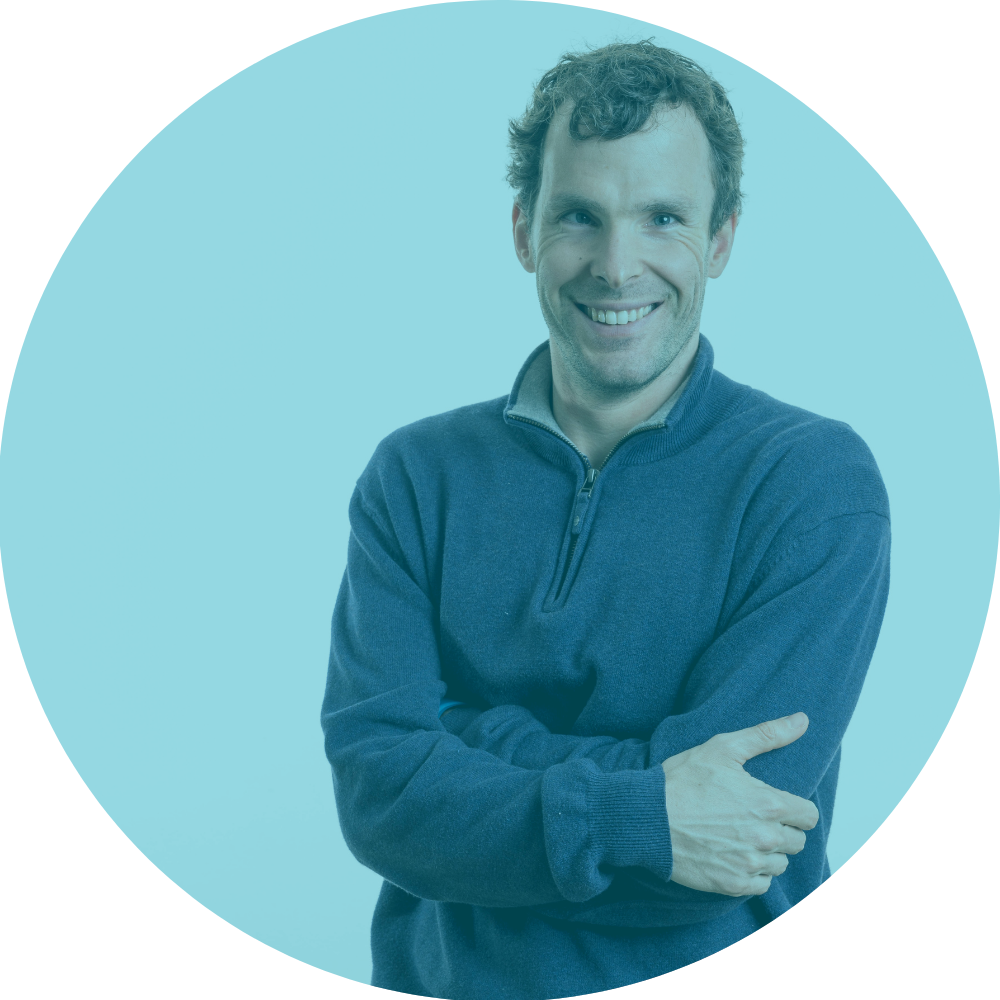 Matt Levy OAM is an Australian Paralympic swimmer. At five Paralympic Games from 2004 to 2020, he has won three gold, one silver and six bronze medals. Born 15 weeks prematurely, with cerebral palsy and a vision impairment, Matthew has survived 50-plus operations – brain, heart, lungs, ears … you name it – to become the international swim star he is today.
Outside the pool, Matthew is a member of Paralympics Australia's Mob Leadership Team, and World Para-swimming's and Commonwealth Games Australia's Athlete Advisory Groups. He also wrote two books and is a brand ambassador for RightHear.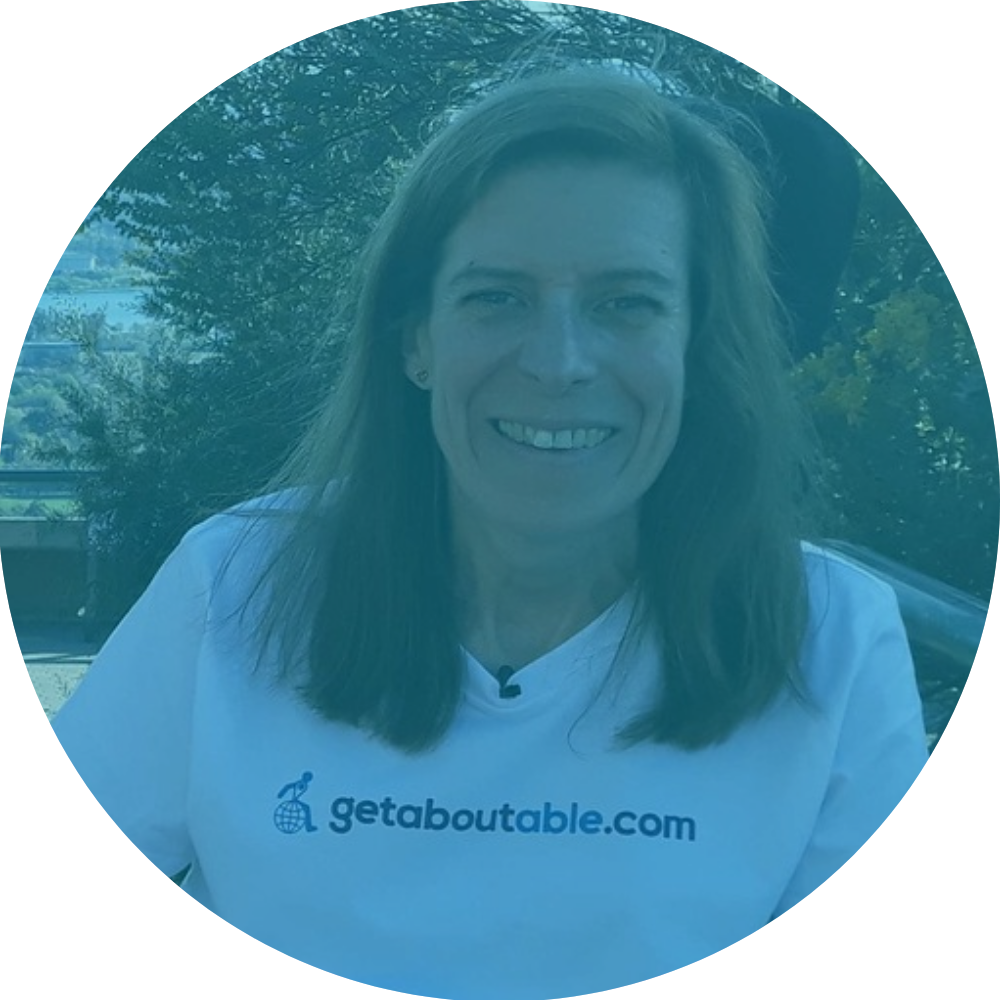 Yasmine has a lifetime of experience as an avid traveller for both business and leisure, including over 20 years of travel with a disability. She also has extensive networks in the disabled community, including with disability advocacy organisations. 
In her younger years, Yasmine had very successful careers in academia (first coming to Australia on a CSIRO Fellowship in 1991, then securing Australian Research Council grant funding while at the Australian National University), and the public service (retiring as a Senior Advisor in 2011), demonstrating her drive and ability to succeed in all sorts of environments.
We thank our sponsors for the day