Announcing partnership with City of Gold Coast for AITCAP 2023
GetAboutAble joins forces with City of Gold Coast for the Accessible & Inclusive Tourism Conference in the Asia-Pacific in 2023​
GetAboutAble is thrilled to announce our partnership with City of Gold Coast for the 2023 Accessible & inclusive Tourism Conference in the Asia-Pacific (AITCAP).
With Queensland Premier, Annastacia Palaszczuk, recently announcing 2023 to be the Year of Accessible Tourism and the Gold Coast's commitment to being inclusive and accessible for everyone, it's the perfect place to host AITCAP's first major in-person event.
Australia's holiday capital with world-renowned beaches has something for everyone, whether it's thrilling theme parks, getting back to nature in the hinterlands, dining out, soaking up arts and culture or relaxing beachside. We are excited to showcase the Gold Coast as an accessible & inclusive destination while helping local businesses on their accessible & inclusive journey.
Partnering with City of Gold Coast is enabling us to bring the Accessible & Inclusive Tourism Conference in the Asia-Pacific out of the virtual space and into the world with an exceptional event for all tourism stakeholders to learn and connect in a spectacular setting.
AITCAP 2023 will be a hybrid event as we continue to bring you a virtual event that allows us to broaden the scope of the conference while making it accessible to as many people as possible and focus on the Asia-Pacific community.

The old adage 'actions speak louder than words' certainly applies when it comes to delivering on key programs and policy initiatives within our Council.
From transport to urban planning, beach preservation and waste recycling, we are a city experiencing a range of challenges as we grow and prosper.
Delivering better outcomes for residents and visitors has been a key driver behind the role of Mayor since I was elected in 2012.
Accessibility and inclusiveness are at the forefront of every policy decision we make on the floor of Chamber.
As a city and as a region, we want to ensure the memories and experiences people have of the coast are enriching. At the heart of this is our desire to create an inclusive environment for not only our 13 million annual visitors but for the city's 660,000 residents.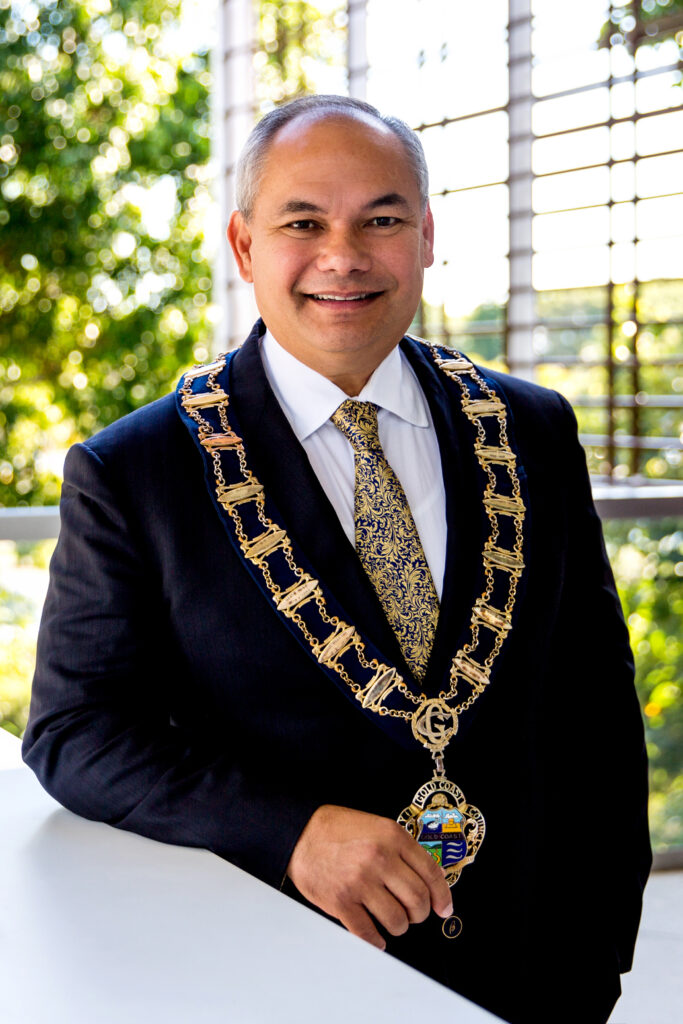 In 2018, we learned a lot as host city of the Commonwealth Games. I am proud to say we were the first host city to integrate the para-athletes program into the main events program ensuring all athletes, officials and spectators could witness the incredible feats of all competitors over the 11 days of action.
Hosting the 2023 Accessible & Inclusive Tourism Conference in the Asia-Pacific is a great opportunity to continue to learn more about inclusiveness.
A key policy of our council – the Accessible and Inclusive City Action Plan 2020-2025 – has driven a suite of decisions over the past three years as we work to improve both the urban built-form experiences across our city but also in the field of tourism-related activities.
Hosting this conference will give us great insight into changing trends – and opportunities – globally.
I welcome delegates and officials to Australia's favourite playground and trust you find your time here both stimulating and rewarding.
Tom Tate
Mayor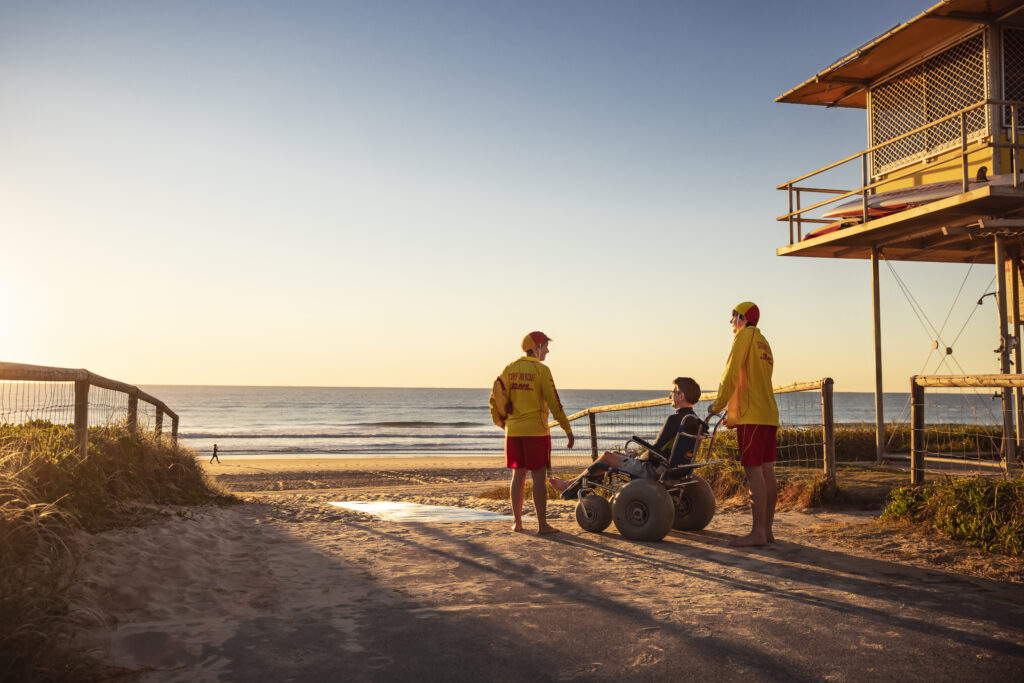 The Gold Coast is Australia's sixth largest city, it is home to over 635,000 people.
Prior to Covid and for the full year to December 2019, the Gold Coast received a record 14.2 million total visitors with 13.1 million domestic visitors and 1.1 million international visitors. The Gold Coast received 26.3 million visitor nights and 1 in 6 jobs were either directly or indirectly resulting from tourism.
We are creating a city where everyone's included. Learn more about our access and inclusion work here.
We are a city known for our lifestyle and diversity. With a vibrant arts and culture scene, a beautiful natural environment and world-class tourism attractions, we also have a proud history and a heritage to preserve and protect for future generations.
So, welcome to this wonderful city — we are sure you'll enjoy every aspect that the Gold Coast has to offer.